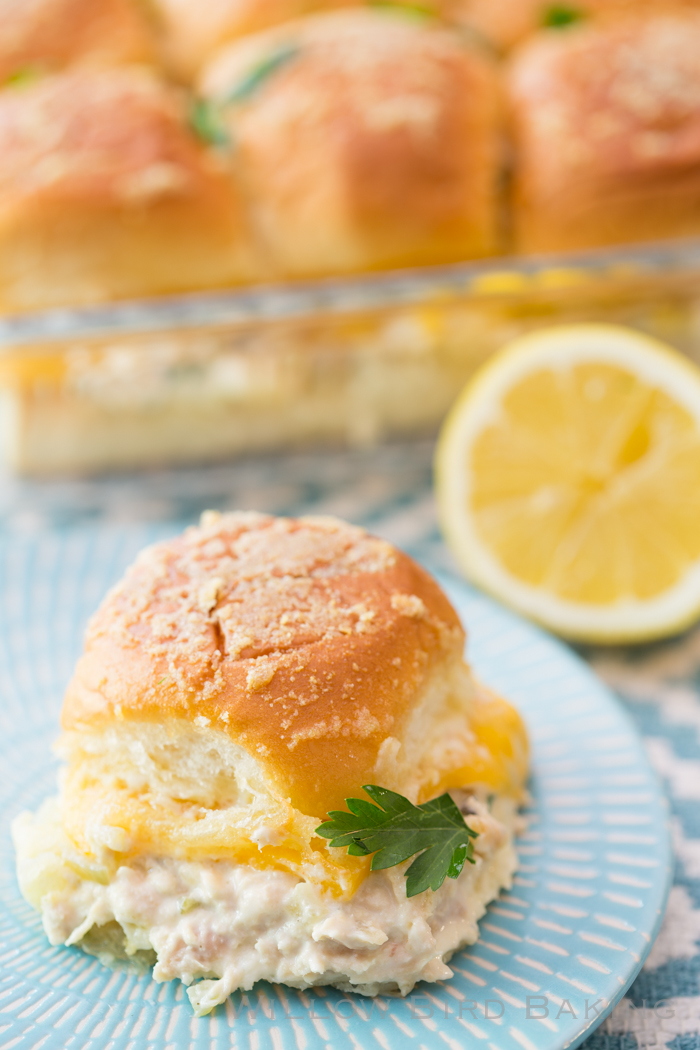 Tuna Melt Sliders (and the Best Super Bowl Food!)
SOLIDARITY to all of you who are out there suffering with the flu right now. I just rounded the corner from wait-am-I-going-to-die to no-more-fever-but-coughing-all-the-time and man, being sick is exhausting.
I'm so glad to move on to better things, like Super Bowl Sunday and THE BEST SUPER BOWL FOOD.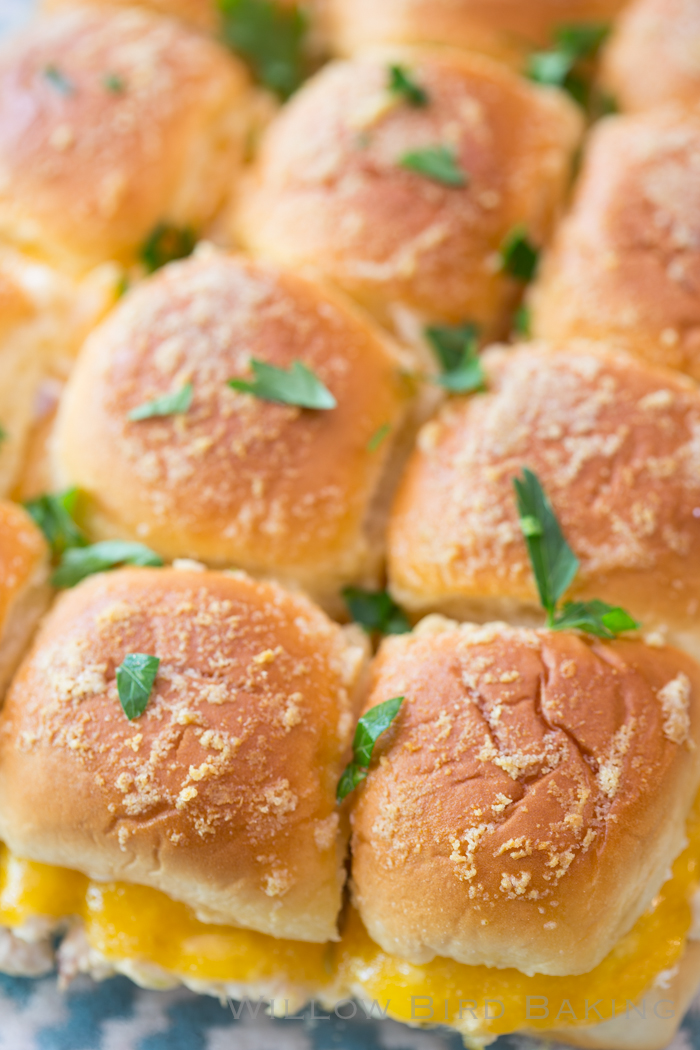 I made you the most delicious, cheesiest, easiest little Tuna Melt Sliders! I also thought I'd compile some of my other faves in the Best Super Bowl Food List.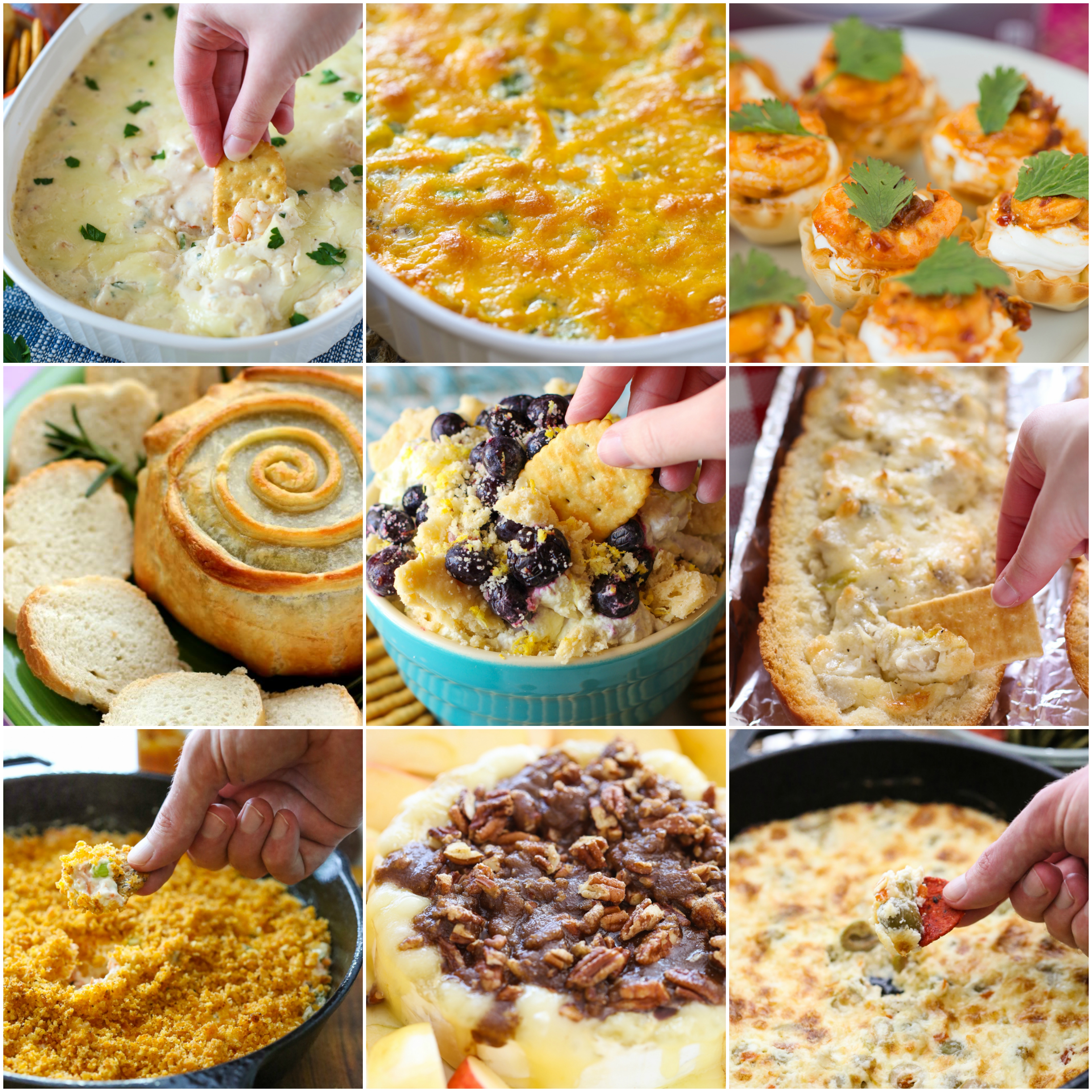 Here are some game day snacks I love:
1. EASY CHEESY ARTICHOKE DIP IN A BAGUETTE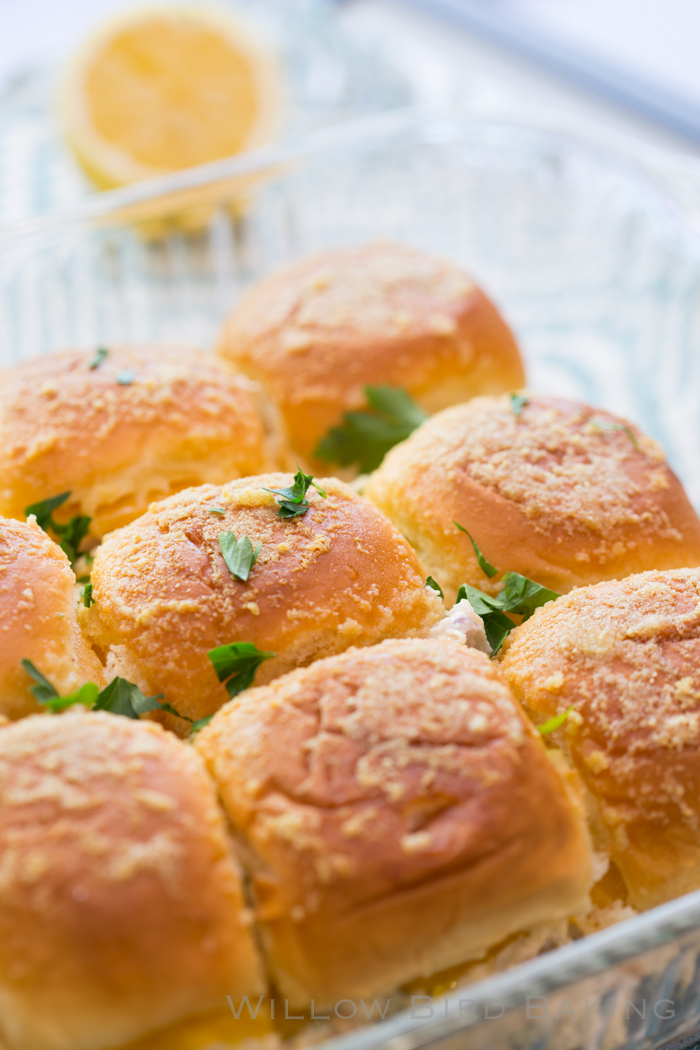 6. CARAMELIZED PINEAPPLE CHEESECAKE CUPS
7. LEMON BLUEBERRY SHORTBREAD CHEESECAKE DIP
8. QUICK AND EASY CHIPOTLE SHRIMP CUPS
9. BRIE EN CROUTE WITH FIGS AND ROSEMARY
Happy game day!
One year ago: Baked Eggs in Avocado Boats (and an Introduction to Jesus)
Two years ago: Five-Ingredient Pumpkin Protein Pancakes
Three years ago: Super Fancy Chocolate Cheesecake Cake
Four years ago: Raspberry Cheesecake Morning Buns
Five years ago: Lemon Cheesecake Morning Buns
Six years ago: Milnot Cheesecake Cheesecake
Seven years ago: Ugly as Sin Coconut Cake

Tuna Melt Sliders
These quick and easy Tuna Melt Sliders are so cheesy and delicious -- and perfect for game day! Feel free to prepare the tuna salad in advance and then assemble the sliders just before game time.
Author:
Willow Bird Baking
Ingredients
Tuna Salad Ingredients:
Two 6-ounce cans Albacore tuna, drained
2 tablespoons minced red onion, soaked in cold water for 5 minutes and drained
1 teaspoon minced flat-leaf parsley
1/3 cup mayonnaise (Duke's if you have it, Hellmann's or Best Foods if you don't), plus more for spreading
1 tablespoon Dijon mustard
3 tablespoons Wickle's Pickles relish
8 Ritz crackers, crushed
Black pepper, to taste
Juice from half a lemon
Slider Ingredients:
1 (12-count) package Hawaiian Rolls
9 slices sharp cheddar cheese
3/4 tablespoon Dijon mustard
1/4 cup butter melted
1 1/2 teaspoons onion powder
Instructions
Preheat the oven to 350 degrees F and spray a 9 x 13-inch baking dish with cooking spray. In a medium bowl, break up the tuna. Add onion, parsley, mayonnaise, mustard, a squeeze of lemon juice, relish, and crushed crackers. Stir to combine and then taste. Add pepper or more lemon juice as needed. Stick this in the fridge to chill.
Cut the rolls in half and spread mayonnaise on both the top and bottom half. Place the bottom half of the rolls in the prepared baking dish and place a scoop of tuna salad onto each roll. Top this with a layer of cheese slices and then the top half of the rolls.
Whisk together the mustard, melted butter, and onion powder and pour the mixture over the rolls. Cover them with foil and let sit for 10 minutes. Bake for 10 minutes or until the cheese is melted. Uncover and continue baking for 2-3 minutes until the tops are slightly browned. Let cool slightly and serve warm.