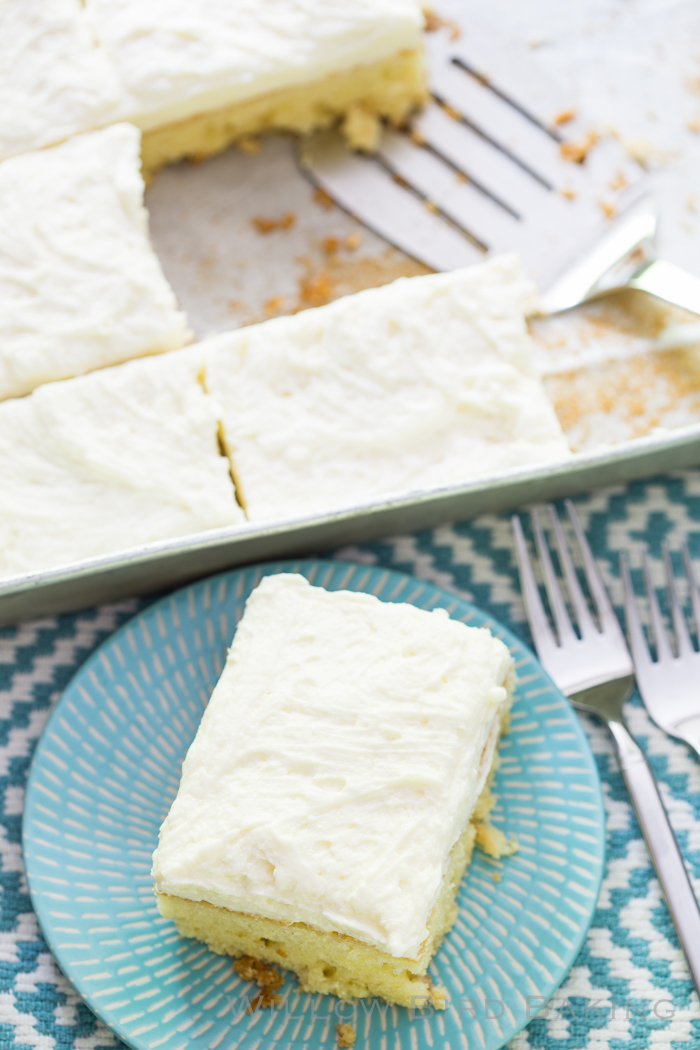 Lemon Cake with Whipped Icing
Sometimes as a teacher you have these moments where your students transcend. They go up the stairs you've built but they don't just reach the top: they're suddenly flying, they've made their own wings, they're higher than you knew they could go.
They're higher than they even knew they could go.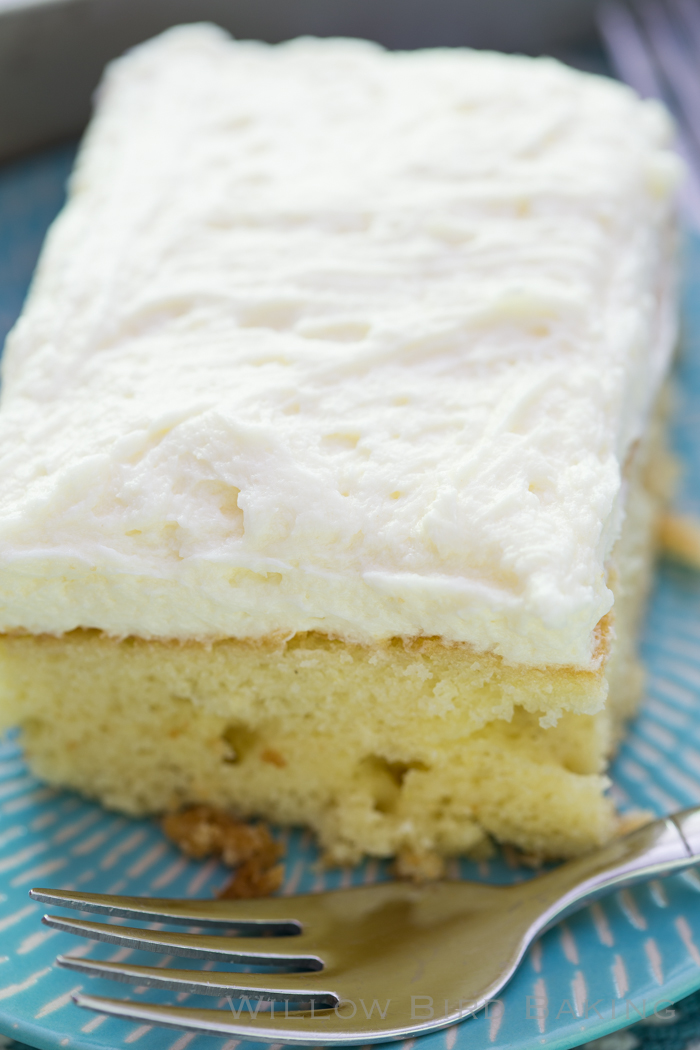 Recently I witnessed one of these moments. We've been working on a project called Project Identity, where we learn about social identities like race, gender, sexuality, religion, first language, etc. We surfaced our own social identities and thought about others', including how people with different overlapping social identities might experience daily life differently, sometimes in unfair ways.
I knew we had to do some artistic expression to culminate our work on such a weighty topic: something that allowed us to express our own emotions and communicate our findings with the world in an impactful way. I settled on poetry, but I was planning on doing a "safe" project — something on a page.
Instead, inspired by colleagues' urging to try something less safe, we invited some amazing spoken word poets to come in and made our goal the stage. We worked together for weeks studying strong spoken word performances, practicing, playing to build confidence, practicing, memorizing, and practicing. Did I mention we practiced?
Still, they were so nervous. I knew they would be and prepared to help them be "good nervous" instead of that unpleasant, sick sort of nervous, but up until the moment they performed I found myself questioning the decision.
But then they performed. And performed. And performed.
It goes without saying that I cried the whole time, as did so many audience members in the crowd. Complete strangers came up to tell us how much the kids' poems meant to them. It was a reminder to me, as I'm reminded so often in my work, to trust kids. They can do the big things, the difficult things, the special and incredible things.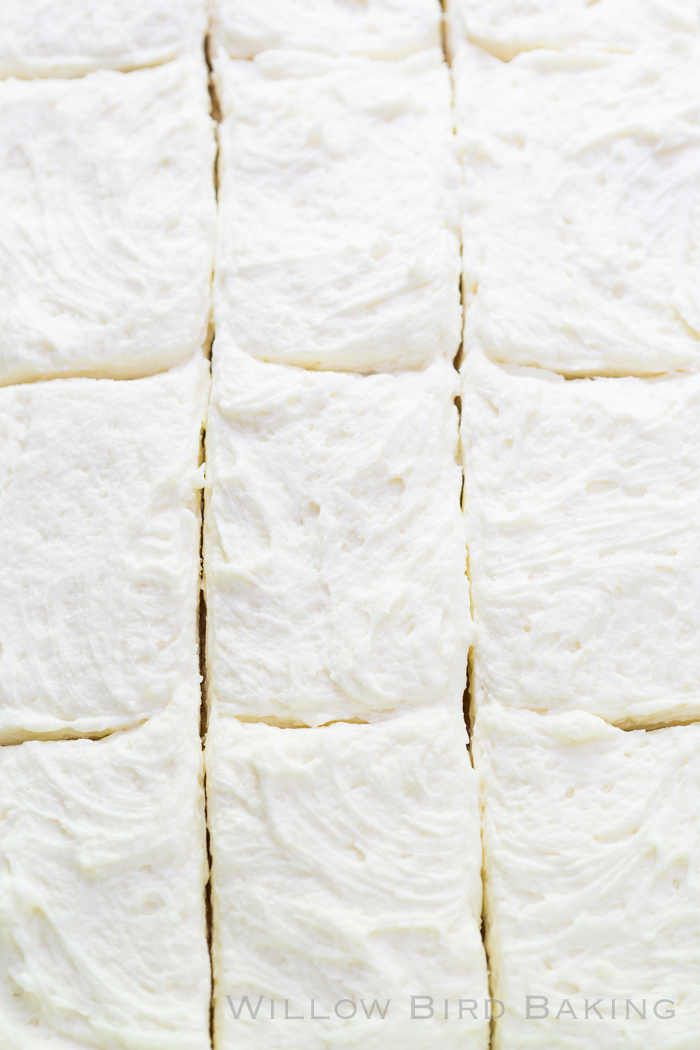 This Lemon Cake with Whipped Icing was made to celebrate another little kid — my friend Polett's sweet new baby, Orson! I figured she and her partner Gerry needed some cake while adjusting to being a family of three. It's the perfect, super moist lemon sheet cake with the fluffiest whipped icing in the universe.
Looking for other lemon cake options? I have a Quick and Easy Iced Lemon Cake with more of a glaze, a Drenched Lemon Cream Cake with more tang and a whipped cream topping, a Lemon Curd Cream Cake stuffed with lemon curd, a Quick Lemon-Iced Yellow Cake, and a fancy schmancy Lemon Triumph Cake. Interested in other lemon desserts? Try my Lemon Shortbread Crumble Bars for the ultimate buttery lemon dessert. Enjoy!
One year ago: Tuna Melts in Avocado Boats
Two years ago: Easy Lemon Cream Sugar Cookie Bars
Three years ago: Quick and Easy Chipotle Shrimp Cups
Four years ago: Brownie Blackout Mousse Cake
Five years ago: Coconut Cream Pie Bars
Six years ago: Bailey's Hazelnut Chocolate Tiramisu
Seven years ago: Tres Leches Coconut Cake Trifle
Eight years ago: Mini Apple Pies with Cheddar Crusts
Nine years ago: Oatmeal Cake with Broiled Icing

Lemon Cake with Whipped Icing
If you love lemon and fluffy frosting, this is the cake of your dreams: a tangy, sweet, tender lemon cake with clouds of my favorite whipped icing on top!
Author:
Willow Bird Baking, adapted from The Girl Who Ate Everything
Ingredients
Cake Ingredients:
1 cup butter
1 cup water
2 1/4 cups cake flour
2 cups sugar
1 teaspoon baking soda
1 teaspoon salt
2 eggs, lightly beaten
1/2 cup sour cream
1 1/2 teaspoon lemon extract
1/2 teaspoon almond extract
1/2 teaspoon vanilla extract
Whipped Icing Ingredients:
2 cups milk
1/2 cup plus 2 tablespoons flour
2 1/2 cups granulated sugar (not powdered sugar)
1/4 tablespoon vanilla extract
1/4 tablespoon almond extract
1/2 tablespoon lemon extract
2 cups butter, at room temperature
Instructions
Make the cake: Preheat the oven to 375 degrees and grease a 15 x 11 x 2″ baking pan. In a medium saucepan over medium heat, bring the butter and water to a boil. In the meantime, in a separate large bowl, whisk together the cake flour, sugar, baking soda, and salt before adding the eggs, sour cream, almond extract, vanilla extract, and lemon extract. Mix to combine. While mixing, slowly pour in the boiling butter and water mixture. Mix to combine completely. Your batter will be very runny. Pour the batter into the prepared baking sheet.
Bake at 375 degrees for 17-22 minutes or until a toothpick inserted in several places comes out with a few moist crumbs (don't wait for the top to get golden brown, necessarily — mine stayed pale). Cool completely.
Make the frosting: Heat the milk, flour, and granulated sugar together over medium heat, whisking constantly. Once it starts to boil, continue whisking and heating it for around 7 minutes or until it's very thick, like cake batter consistency. Remove the mixture from the heat and add the extracts. Remove the mixture to a shallow pan and stick it in the fridge to cool completely. Once the mixture (and cake!) is completely cool, beat the butter in the bowl of a stand mixer until soft and fluffy. Add the completely cooled mixture and beat on high until you have fluffy frosting the consistency of stiff whipped cream (this takes several minutes, so be patient). Frost your completely cooled cake with a thick layer.