Thanks to RW Garcia for sponsoring this post.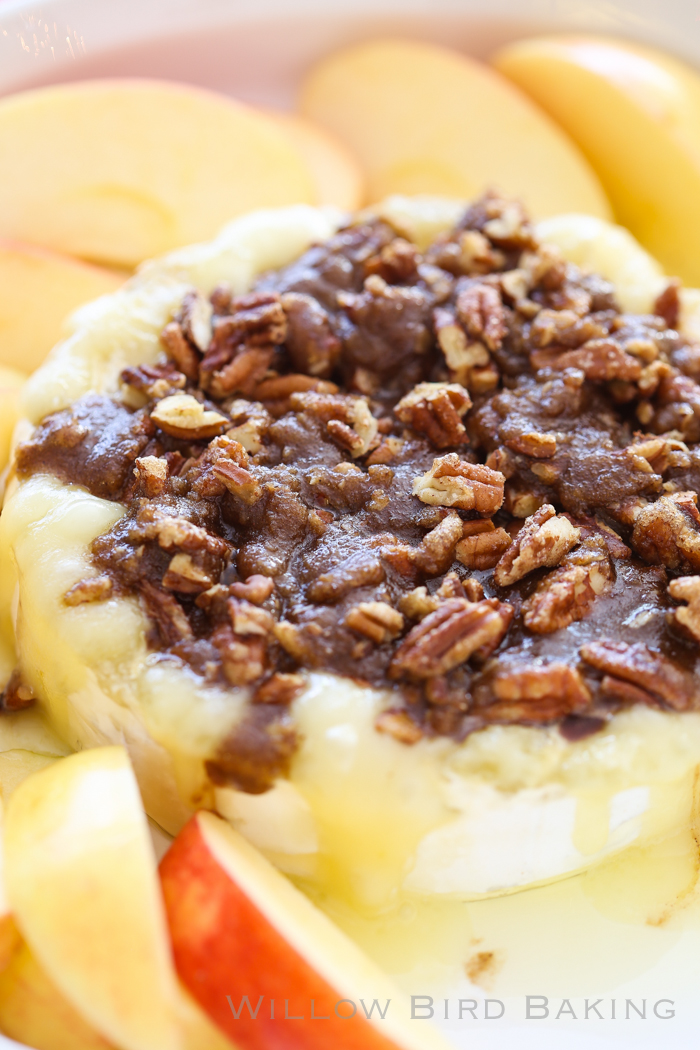 Maple Brown Sugar Brie
Y'all can keep your main courses; I'll be over here eating the best parts of any holiday meal: the appetizers and the desserts. Or in this case, both in one!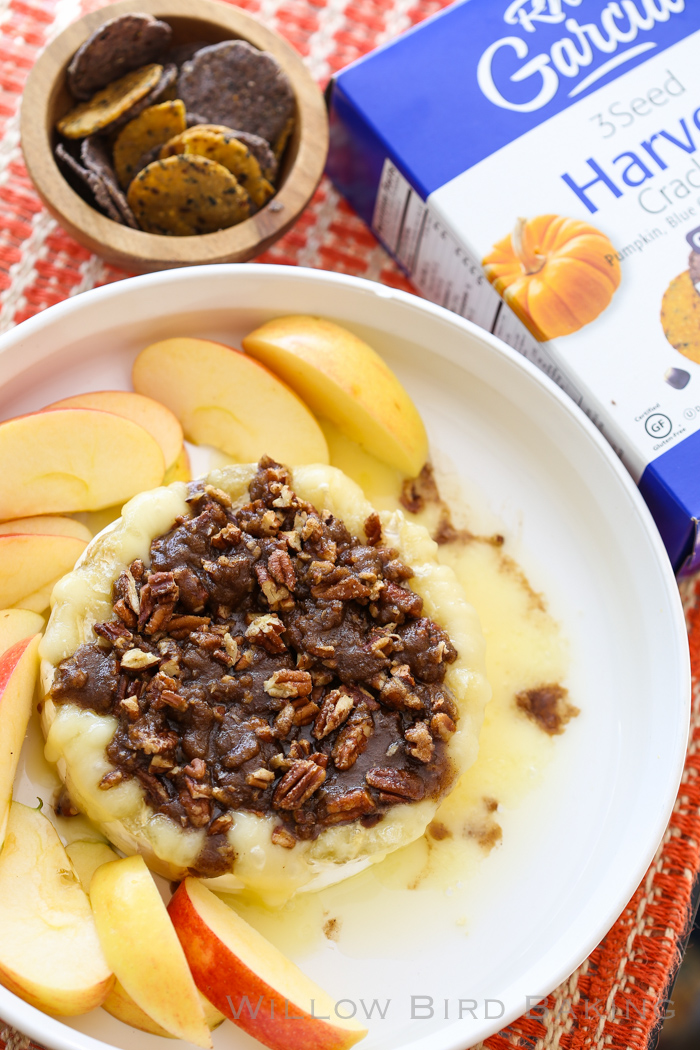 I love baked brie as an appetizer. Whether it's Brie En Croute with Figs & Rosemary or a Honey-Drizzled Cranberry Brie Pastry Braid, I'm here for it. Sometimes Mike and I just pop a wheel of brie into the oven for 10 minutes on 350 degrees F and eat it plain. It's probably my favorite cheese.
If you're looking for a super simple brie option that's dressed up for the holidays, this Maple Brown Sugar Brie is the perfect choice. It tops a wheel of melty brie with a brown sugar, maple, pecan mixture before broiling it to caramelized perfection.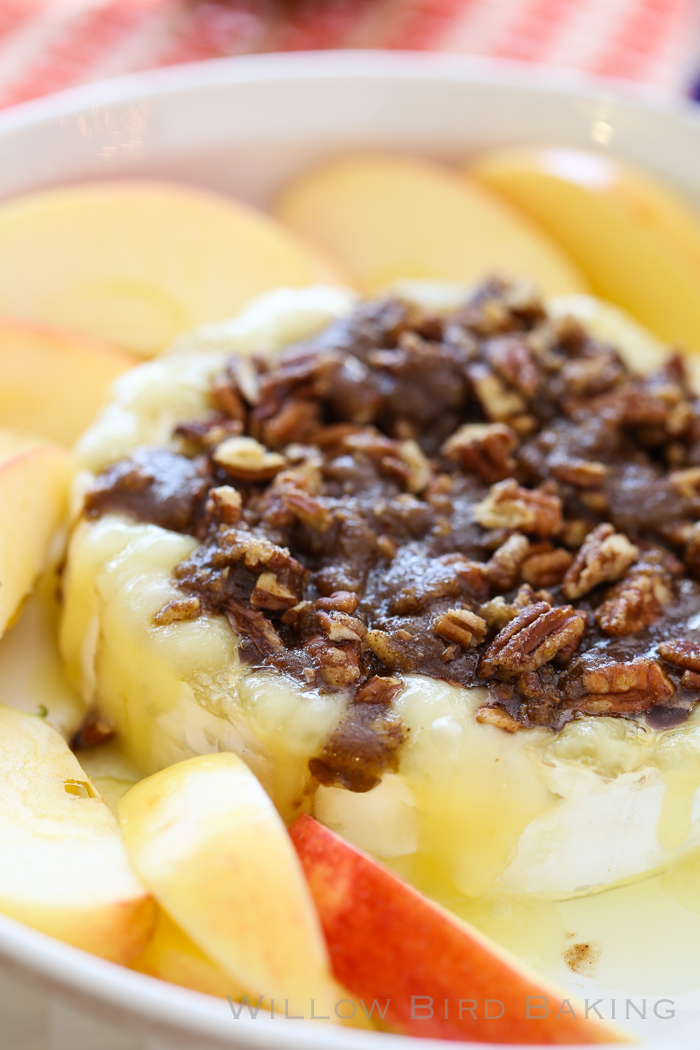 I served this Maple Brown Sugar Brie with fresh apple slices and RW Garcia gluten-free artisan crackers in "Harvest" flavor. RW Garcia products contain no additives or preservatives and only the highest quality, premium ingredients. The Harvest flavor is a mixture of blue corn and pumpkin, which went perfectly with the sweet brie! I think the Sweet Beet flavor would also pair nicely.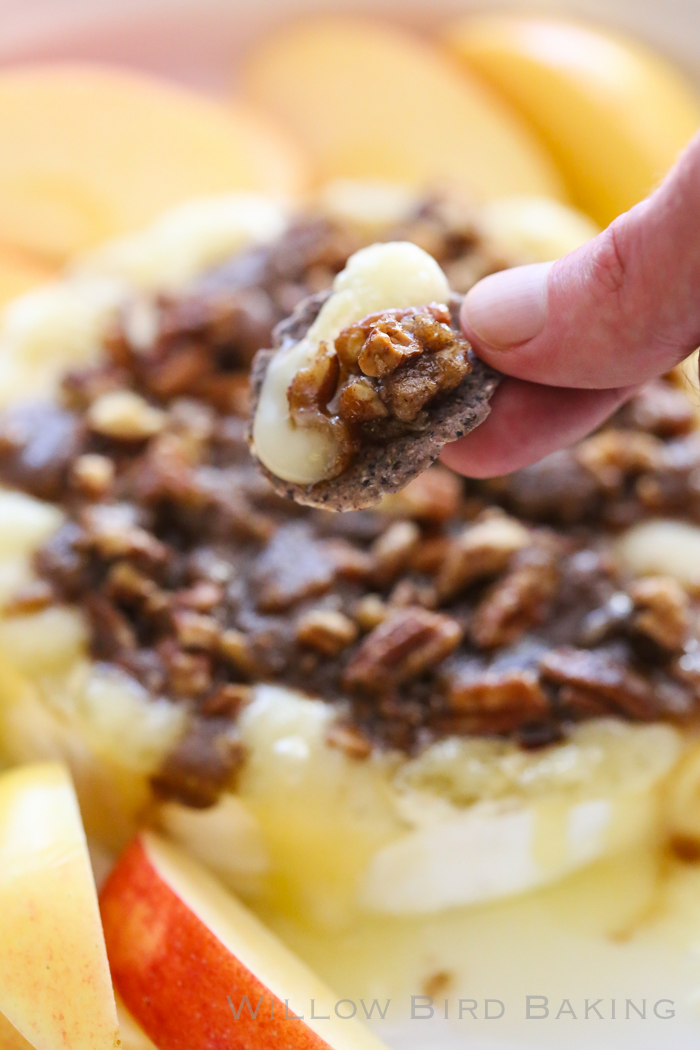 What are your favorite holiday appetizers?
One year ago: Green Chile Corn Pudding
Two years ago: Double Chocolate Cream Cheese Brownies with Maldon Flake
Three years ago: Brown Butter Spice Cake with Whipped Icing
Four years ago: Christmas Breakfast Recipes
Five years ago: Spiced Crispies (Chivda, or Indian snack mix)
Six years ago: Gingerbread Coffee Cake with Cranberry Pecan Streusel
Seven years ago: Pumpkin Cheesecake Bread Pudding

Maple Brown Sugar Brie
This recipe for Maple Brown Sugar Brie makes the perfect delicious holiday appetizer in about 20 minutes flat! Serve it with RW Garcia Artisan Crackers!
Author:
Willow Bird Baking
Ingredients
1 round of brie
1/3 cup brown sugar
1/2 teaspoon cinnamon
2 tablespoons maple syrup
1/4 teaspoon maple extract
1/4 cup pecans, chopped
RW Garcia Artisan crackers for dipping
Instructions
Preheat the oven to 350 degrees F. Slice the thin rind off the top of the brie, leaving the rind along the sides, and place it in an oven-safe baking dish.
In a small bowl, mix the brown sugar, cinnamon, maple extract, and maple syrup into a paste. Stir in the chopped pecans.
Bake the brie for 10 minutes or until it jiggles slightly in the center indicating that it's getting melty. Pull it out and switch your oven over to the broil setting as you top the brie with the brown sugar paste. Broil the cheese, watching carefully, until the sugar layer is caramelized and bubbly and the brie is melty. Serve immediately with RW Garcia Artisan crackers (I used the Harvest flavor) and apple slices.