Thanks to RW Garcia for sponsoring this post.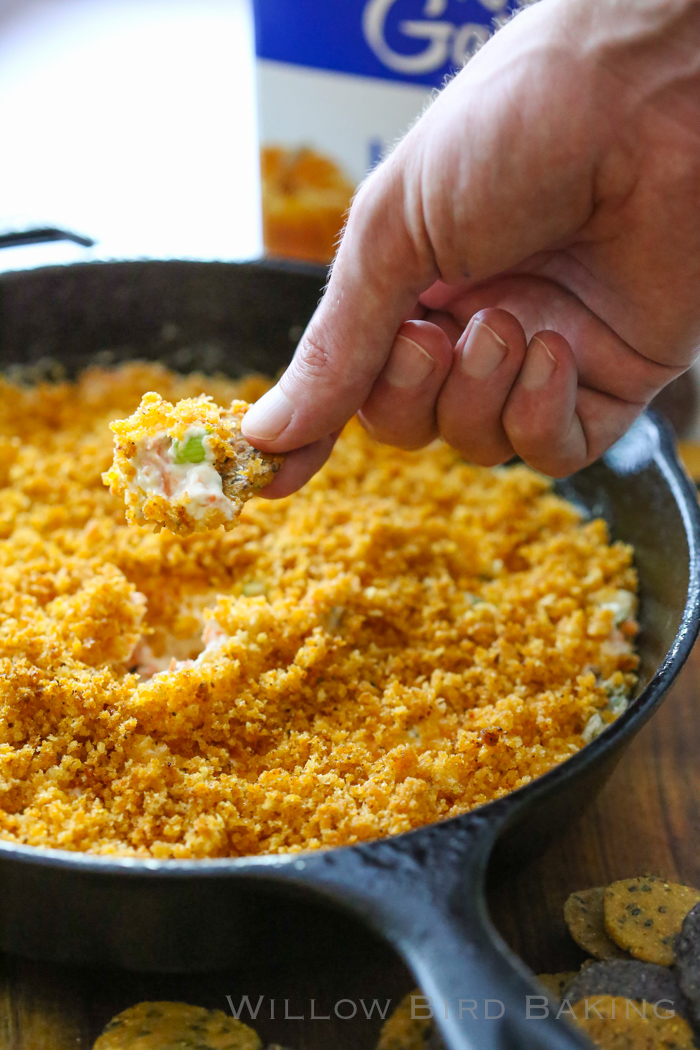 Hot Smoked Salmon Dip
Are you hosting any of the holidays this year? I've never hosted Thanksgiving or Christmas on my own, but I've often been tasked with bringing part of the meal. The trickiest task to me is bringing an appetizer. What won't upstage the main dishes by being too filling or too similar in flavor? This year, I'm going for a warm, gooey Hot Smoked Salmon Dip.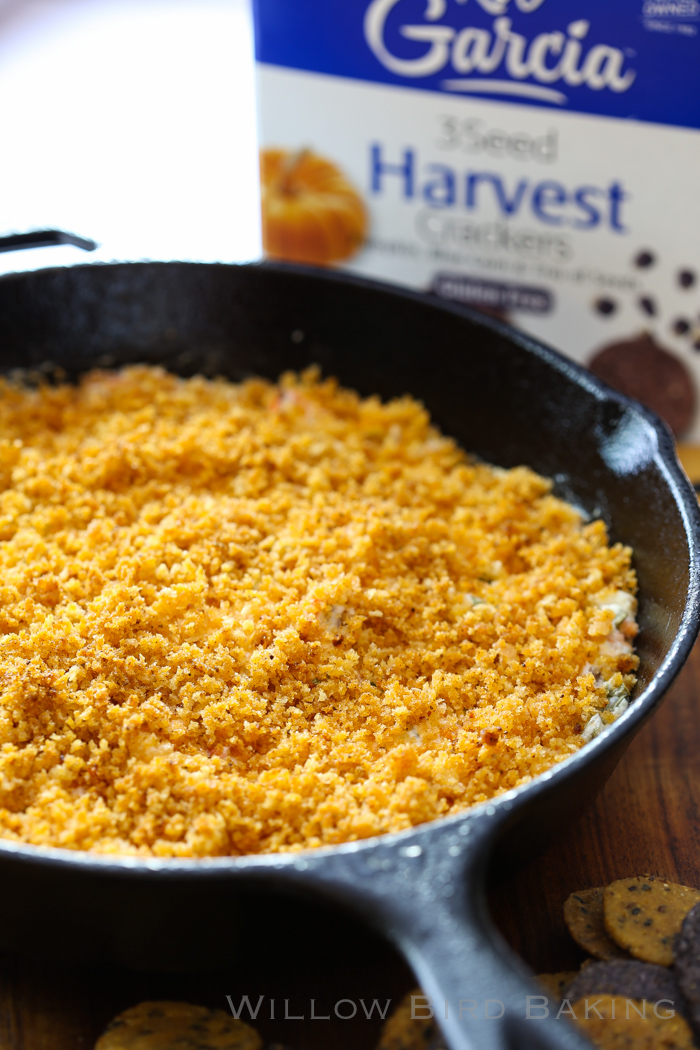 I love smoked salmon anytime — on a bagel with cream cheese, by itself as a snack. But this might be the crème de la crème of smoked salmon dishes: Hot Smoked Salmon Dip.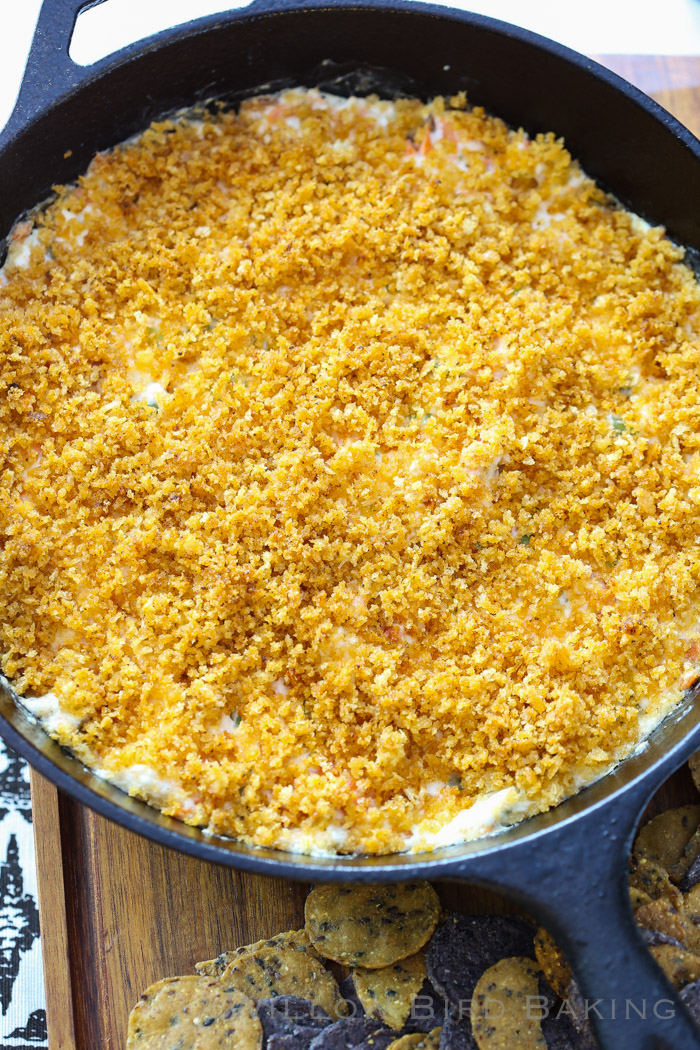 This dip is made with a creamy mix of mayonnaise, cream cheese, and horseradish for a kick. It's topped with buttery, spiced panko breadcrumbs before being baked to bubbly perfection.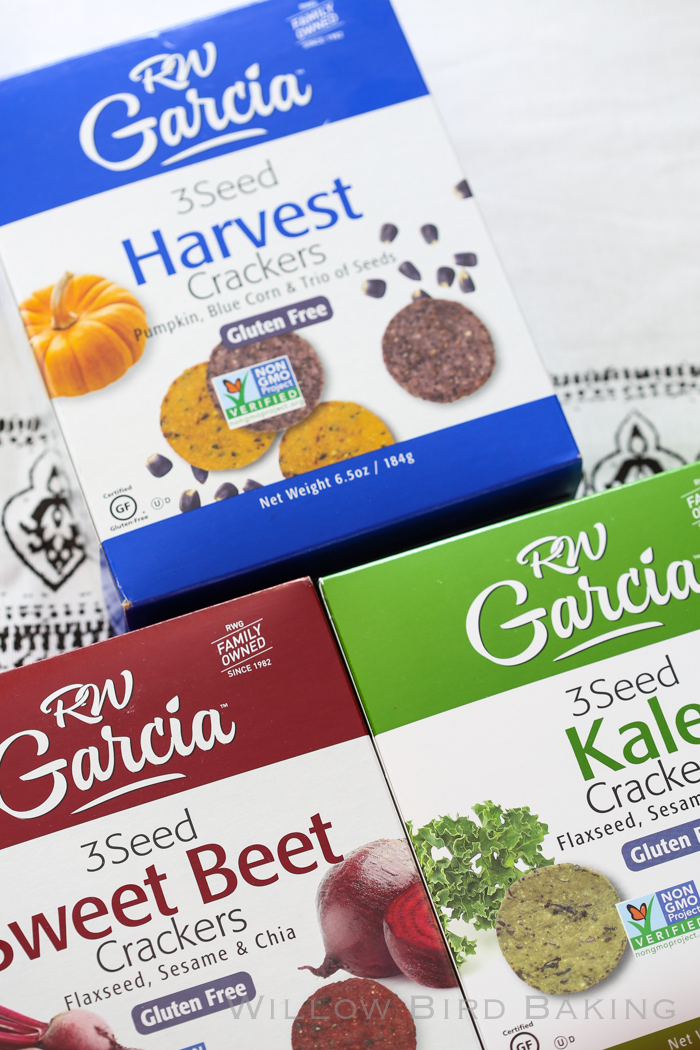 I served this Hot Smoked Salmon Dip with RW Garcia gluten-free artisan crackers in "Harvest" flavor. RW Garcia products contain no additives or preservatives and only the highest quality, premium ingredients. The Harvest flavor is a mixture of blue corn and pumpkin, the perfect savory base for this creamy dip!
One year ago: Pecan Pie Monkey Bread (And Our Visit to the Dog Beach)
Two years ago: Pumpkin Pie Shortbread Bars with Maple Cinnamon Whipped Cream
Three years ago: Drenched Lemon Cream Cake
Four years ago: Baked Caramel Apple Cheesecake Dumplings
Five years ago: "Magic" Chocolate, Coconut, and Pecan Pastry Braid
Six years ago: Pumpkin Cheesecake Stuffed Snickerdoodles
Seven years ago: Homemade Puff Pastry and Vol-au-vents

Hot Smoked Salmon Dip
This creamy, hot smoked salmon dip has a buttery spiced panko breadcrumb coating and is perfect for entertaining around the holidays! Set out a skillet of this dip with R.W. Garcia artisan crackers in Harvest flavor and watch it disappear!
Author:
Willow Bird Baking
Ingredients
1 (8-ounce) package cream cheese, softened
1/2 cup mayonnaise
Juice of half a lemon
1/2 teaspoon horseradish
3 green onions, chopped (plus more for topping)
8 ounces flaked smoked salmon
1/2 teaspoon salt
1/2 teaspoon pepper
3/4 cup panko breadcrumbs
3 tablespoons butter, melted
1 teaspoon Old Bay seasoning
1/2 teaspoon paprika
RW Garcia artisan crackers in Harvest flavor for serving
Instructions
Preheat oven to 400 degrees F. With a mixer, beat cream cheese and mayonnaise together until smooth, light and fluffy. Stir in lemon juice, horseradish, and green onions. Fold in the smoked salmon. Spread into a 10-inch cast iron skillet.
Mix breadcrumbs, melted butter, Old Bay seasoning, and paprika together in a small bowl and spread it evenly over the top of the dip. Bake for 15 minutes until top is golden and bubbly. Top with capers and more green onions and serve with R.W. Garcia artisan crackers in Harvest flavor.