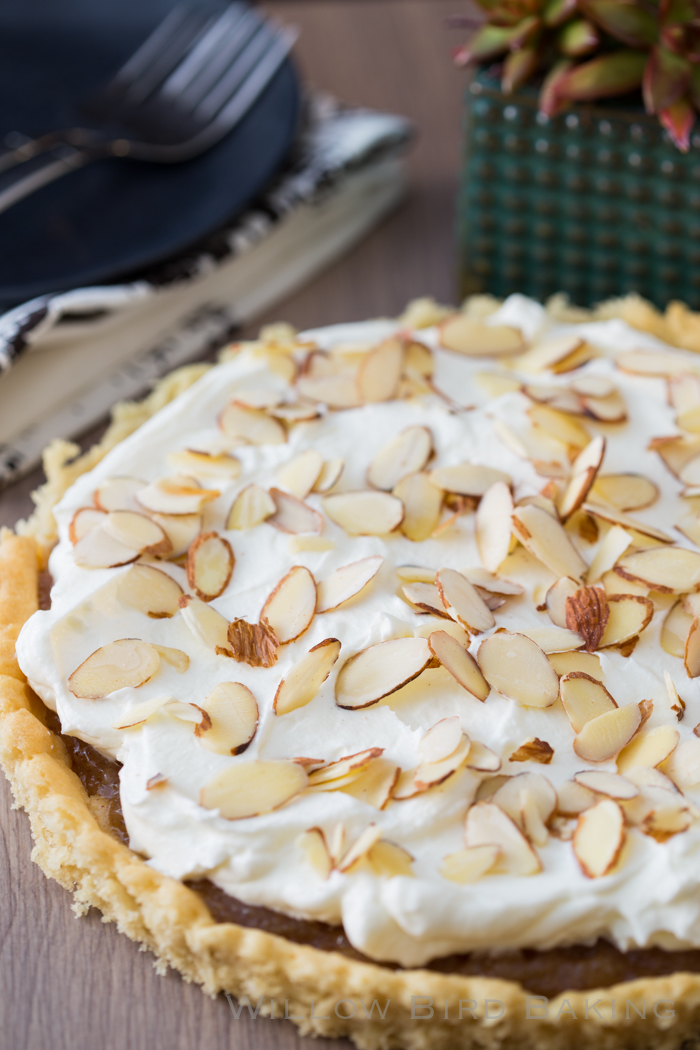 Almond Cream Tart
The world is only us.
There's no one else here.
We're building this for ourselves.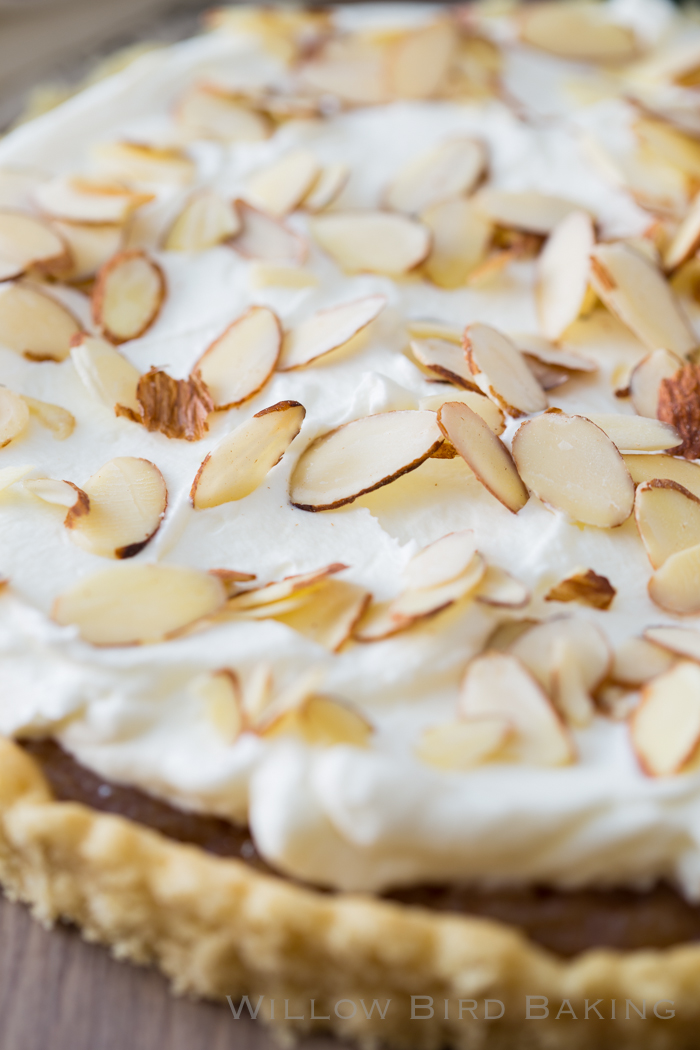 If it's not currently not serving us — if there's not safety, belonging, food, shelter, healthcare, meaningful labor, and community for every one of us — then we're doing it wrong.
We need to stop telling people that who they are doesn't fit in the world and manufacturing reasons they don't deserve to fit, and start changing the world to make sure they do.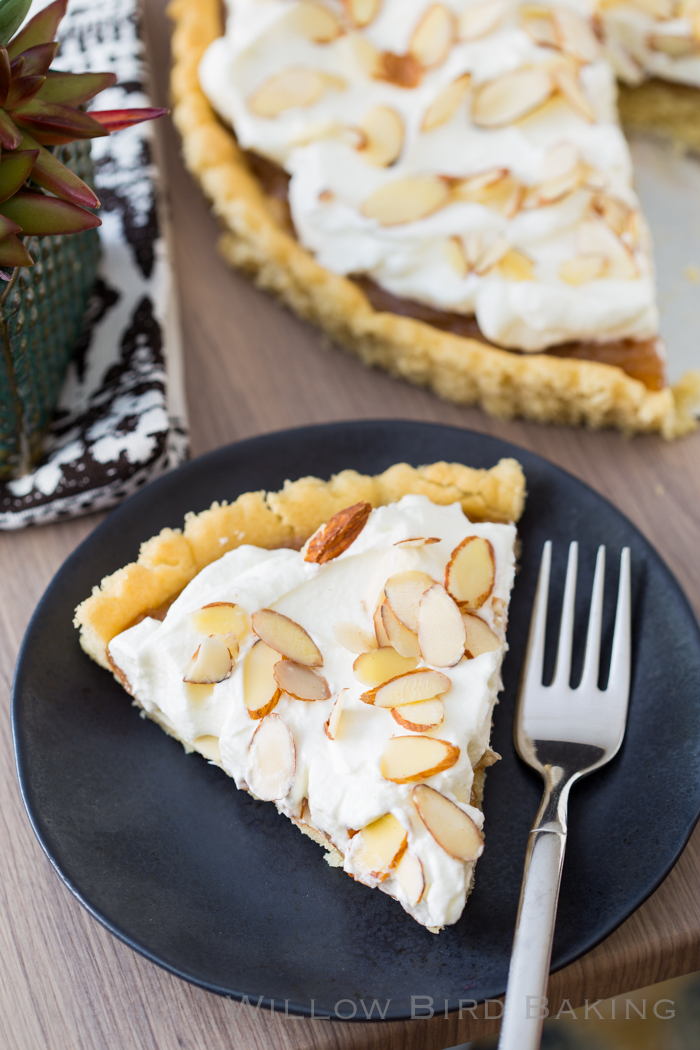 That sounds good, but let's get concrete.
The word BRONZE on my insurance card limits my ability to access healthcare I need because I'm too poor to pay more for SILVER or GOLD or PLATINUM or UNICORN or whatever the crap else there is. Does it feel right to you that access to healthcare differs based on your income? If so, take a step back and remember: the world is only us. There's no one else here. We're building this for ourselves. Ask yourself what made tiered access to healthcare feel right.
This is just one example. How else have we built a society (WE BUILT THIS) that doesn't fulfill everyone's basic human needs? Who convinced us to be okay with that?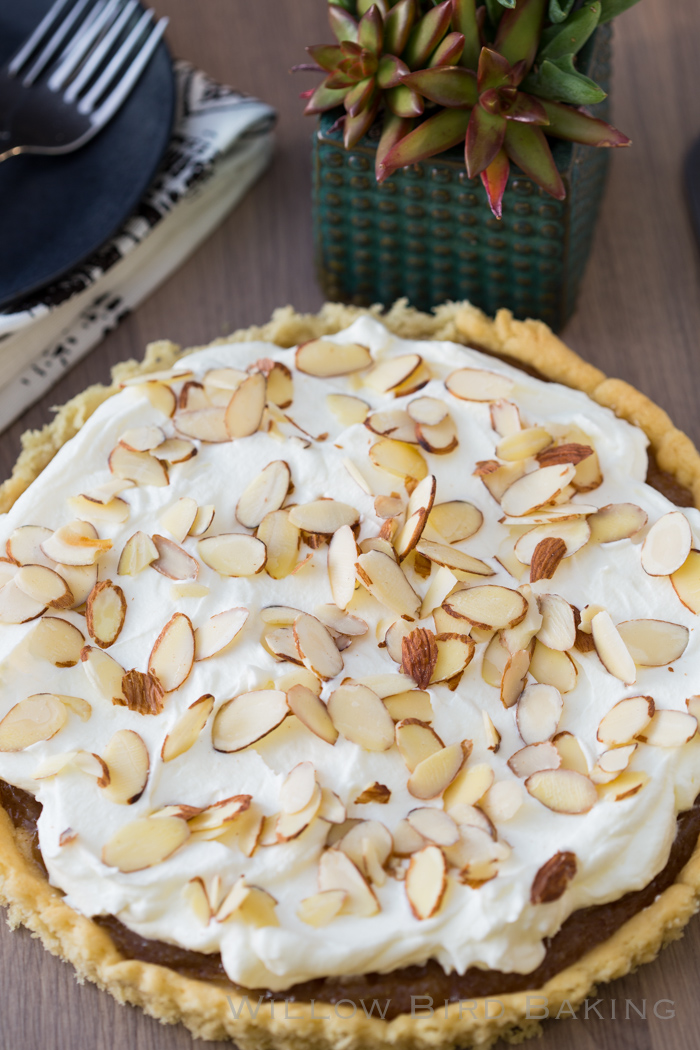 And how do we change it?
I wish I could share a slice of this easy Almond Cream Tart for you to enjoy while we discuss. I just discovered Solo Almond Cake and Pastry Filling at my local Middle Eastern & Mediterranean grocery and I'm experimenting with using it in all things, including this simple recipe. I hope you enjoy it.
And let's chat: Leave a comment below and tell me what you see in society that we need to rebuild.
One year ago: Hot Milk Toast Cake
Two years ago: Giant Skillet Lemon Sugar Cookie
Three years ago: Strawberry Doughnut Cake
Four years ago: Biscoff Spread Gooey Butter Cake
Five years ago: Buttery Coconut & Almond Morning Buns
Six years ago: Strawberry Cheesecake Stuffed Amaretto Cake Pops (on Pretzel Sticks!)
Seven years ago: Carrot Cake Waffles

Almond Cream Tart
I discovered Solo Almond Cake and Pastry Filling
(affiliate link, which means you pay the same but I earn income if you make a purchase using this link) at a local grocery store the other day and had to give it a try right away! I made this delicious tart using a sugar cookie crust and barely sweetened whipped cream -- it's an almond lover's dream! If you'd rather use a homemade tart shell, I love this recipe. I'd just increase the powdered sugar in your whipped cream to 1/4 cup if you go that route. Enjoy!
Author:
Willow Bird Baking
Ingredients
1 roll (16.5 oz) refrigerated sugar cookie dough
about 1/2 of a (12.5-ounce) can Solo Almond Cake and Pastry Filling (affiliate link)
1 cup heavy cream
3 tablespoons powdered sugar
1/4 teaspoon almond extract
1/4 cup sliced almonds
Instructions
Preheat the oven to 350 degrees and lightly grease a round tart pan. Slice the cookie dough into even slices and lay them out in the pan. Press the dough into the pan and up the sides. Dock the middle of the dough well with a fork. Bake the shell for 15-20 minutes or until lightly browned. Remove to a cooling rack to cool completely.
Spread about 1/2 can of Solo Almond Cake and Pastry Filling over the crust, forming a thin and even layer. In a large bowl, beat the heavy cream, powdered sugar, and almond extract to stiff peaks. Spread over the almond filling. Sprinkle on sliced almonds. Chill the tart until firm, slice, and serve.