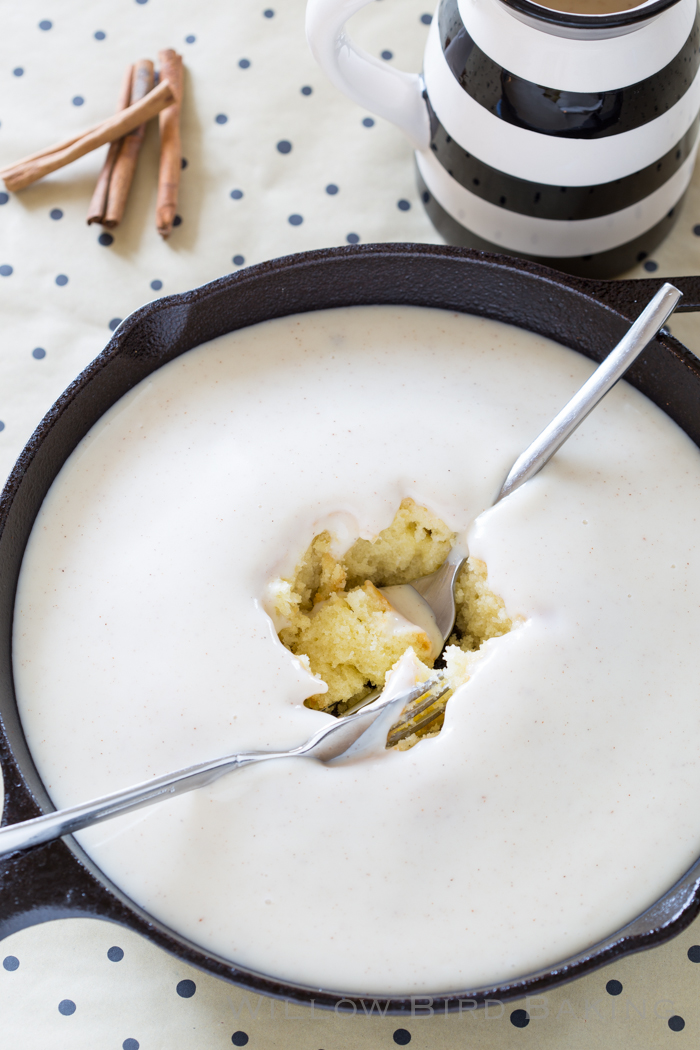 Hot Milk Toast Cake
I've done hot yoga now for ONE YEAR AND FOUR MONTHS (and I still can't do crow pose but whatever) so obviously that whole thing worked out for me. But have you ever tried COLD yoga?
Spoiler alert: cold yoga isn't really a thing. Or at least I don't think it's really a thing. Nevertheless, five of my students and I just did it.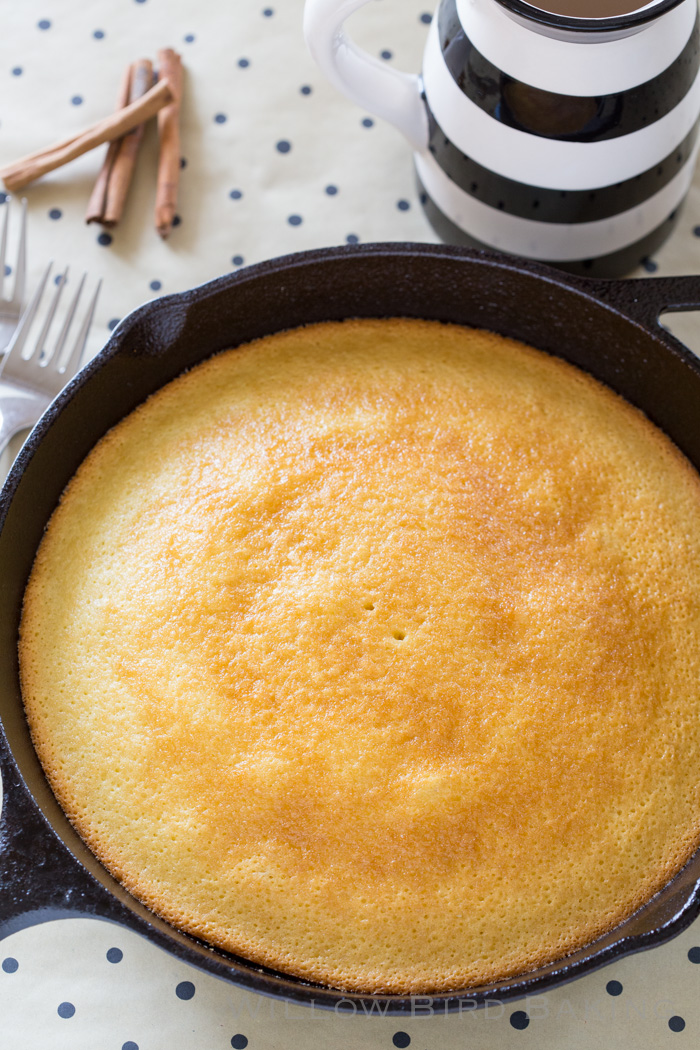 The 7th and 8th graders at my school took their national field trip to Philadelphia this past week. We divide our already-small student body into smaller groups to let the kids plan their own trip itineraries. Having taught middle school for almost 8 years now, I was pretty sure I was in for a week of chicken tenders and candy stores, but my little group rocked out, taking us to eat dim sum and ramen, tour a centuries-old prison, and participate in a free yoga class on the Delaware River Waterfront. (Okay, we also went to a candy store, but it was a cool one.) Shame on me for doubting them.
We had originally planned on attending the 7 AM yoga class, but it turned out leaving our cozy hotel at 6:30 AM in 48 degree Philly was out of the question. We went back to bed for a couple of hours and switched our plans to the 6 PM class instead. It was perfection. Sure, it was only 66 degrees, but with a few jackets and an excellent yoga teacher to help us warm up our muscles, we stayed toasty enough. And the view couldn't be beat: the Ben Franklin Bridge towered right above us and the gorgeous Delaware River separated us from New Jersey.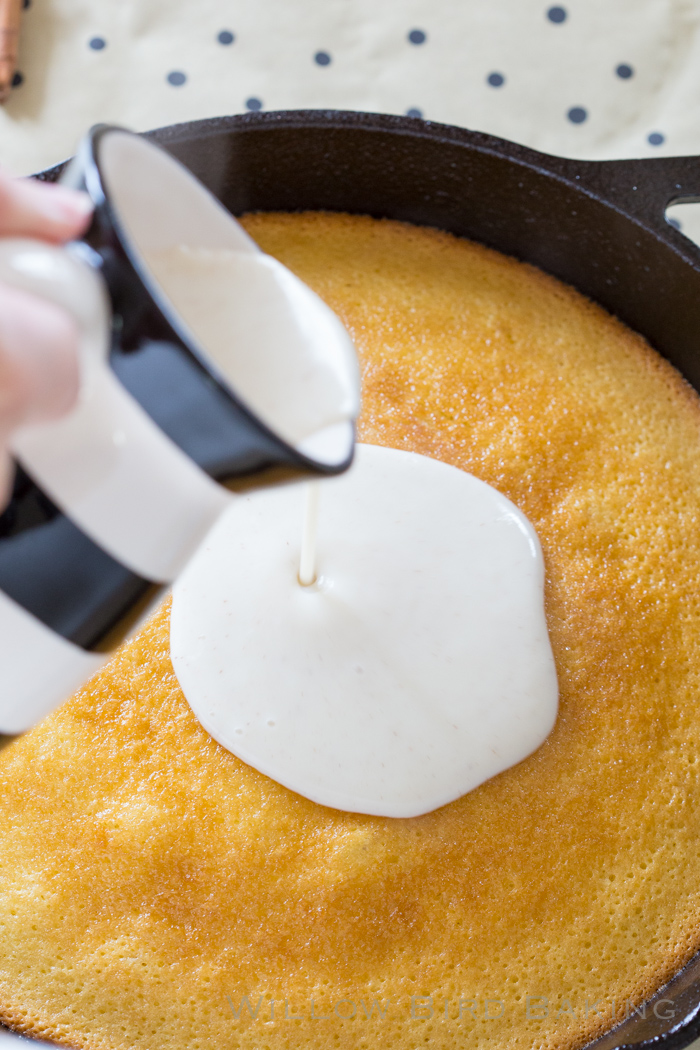 Field trips are always hard. Putting life and work (appointments, blog work, family obligations) on pause for five days and keeping five little ones safe, happy, and healthy won't ever feel like a vacation. But I count myself pretty lucky to have spent my time with such a fun, adventurous group of young people. They worked hard to plan a fantastic trip and then made it exceptional with their flexibility each day. My kind of field trippers!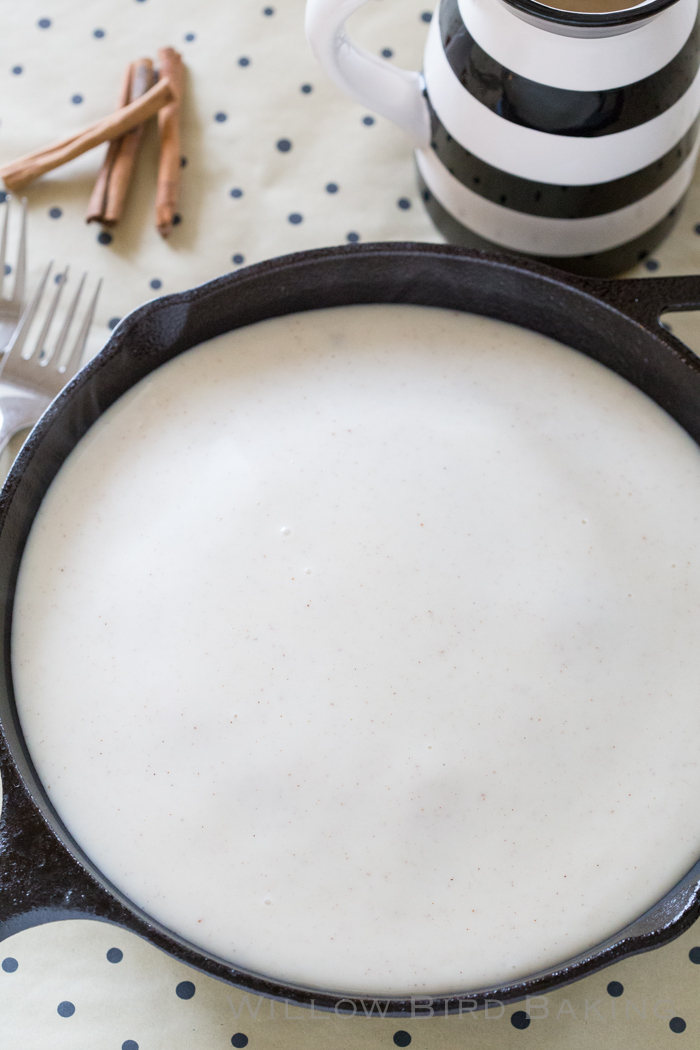 If you're just in from some cold yoga yourself — or even if you're just hungry — I made you the BEST cake. When I was little, my family would make a dish called Milk Toast for special occasions. When I polled you all on Facebook, some of you had never heard of it while others knew it as a bland dish eaten when sick. That's definitely not the milk toast I know! My family's recipe tops buttered toast with a warm, thick, sweet vanilla pudding. It was a decadent breakfast treat.
I've wanted to try making a milk toast CAKE forever and finally did it! It's just as delicious and indulgent as I expected. And perfect for warming up on a chilly spring evening!
One year ago: Coconut Cream Gooey Butter Cake
Two years ago: Strawberry Doughnut Cake
Three years ago: Cookie Butter Cookies
Four years ago: Gooey Chocolate Skillet Cake Ice Cream Sundae
Five years ago: Strawberry Cheesecake Stuffed Amaretto Cake Pops (on Pretzel Sticks!)
Six years ago: Coconut Cream Tart

Hot Milk Toast Cake
Milk toast was one of my favorite childhood treats. In my family, milk toast was a sweet, decadent, warm vanilla pudding served over buttered toast for breakfast. I took our delicious recipe and adapted it into this indulgent Hot Milk Toast Cake. The milk toast pudding below can certainly be halved (the cake only uses half), but I make the full recipe to have enough to use for buttered toast the next morning.
Author:
Willow Bird Baking, with Milk Toast recipe from Pam Alcorn
Ingredients
Cake Ingredients:
1/2 cup butter
1/2 cup water
1 1/8 cups cake flour
1 cup white sugar
1/2 teaspoon baking soda
1/2 teaspoon salt
1 egg, lightly beaten
1/4 cup sour cream
1/4 teaspoon almond extract
1/4 teaspoon vanilla extract
Milk Toast Pudding Ingredients:
1/2 cup butter
4 tablespoons flour
3 cups milk
3/4 cup sugar
1/4 teaspoon vanilla extract
1/4 teaspoon cinnamon
Instructions
Make the cake: Preheat the oven to 375 degrees. In a medium saucepan over medium heat, bring the butter and water to a boil. In the meantime, in a separate large bowl, whisk together the cake flour and sugar before adding the egg, sour cream, almond extract, vanilla extract, baking soda, and salt. Mix to combine. While mixing, slowly pour in the boiling butter and water mixture. Mix to combine completely. Your batter will be very runny. Pour the batter a 10-inch cast iron skillet (if you don't have one, this cake works just fine in a greased 8-inch square baking pan). Bake at 375 degrees for 17-22 minutes or until a toothpick inserted in several places comes out with a few moist crumbs. Rub a stick of butter across the top of the warm cake.
Make the milk toast pudding: Place the butter (the same stick you just rubbed on the cake is just fine) into a saucepan and melt it over medium-high heat. Remove it from stove and whisk in the flour. Add the milk and return to the heat. Add the sugar and cook, whisking, until the mixture boils. Whisk constantly and continue cooking the mixture for about 5 minutes. Remove from the heat and whisk in the vanilla extract and cinnamon. Allow to cool for around 10 minutes. Pour about half of the mixture over the buttered cake and serve immediately (I prefer serving straight from the skillet!)