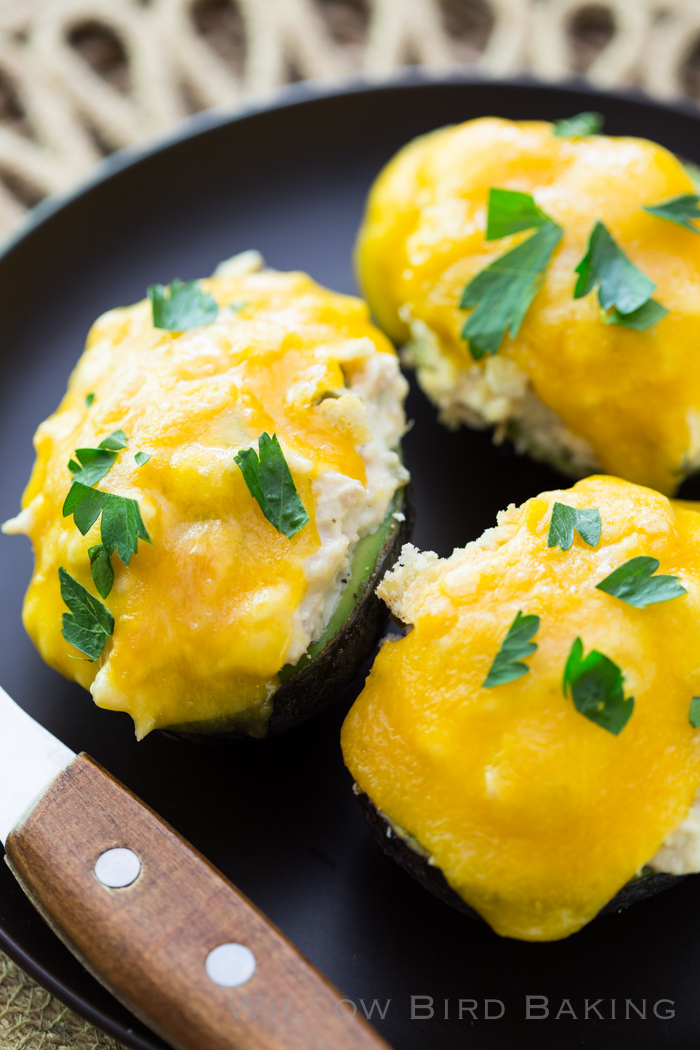 Tuna Melts in Avocado Boats
Okay so all my plants are dead. It's been a few weeks since I planted them in preparation for last week's post, which I say so that you know I didn't kill them immediately. Just, uh, quickly.
LISTEN, I WATERED THEM and I tried not to water them too much and I put them in the sun and I took them out of the sun and I whispered affirmations to them each morning. And they all died.
BUT I'M NOT GIVING UP.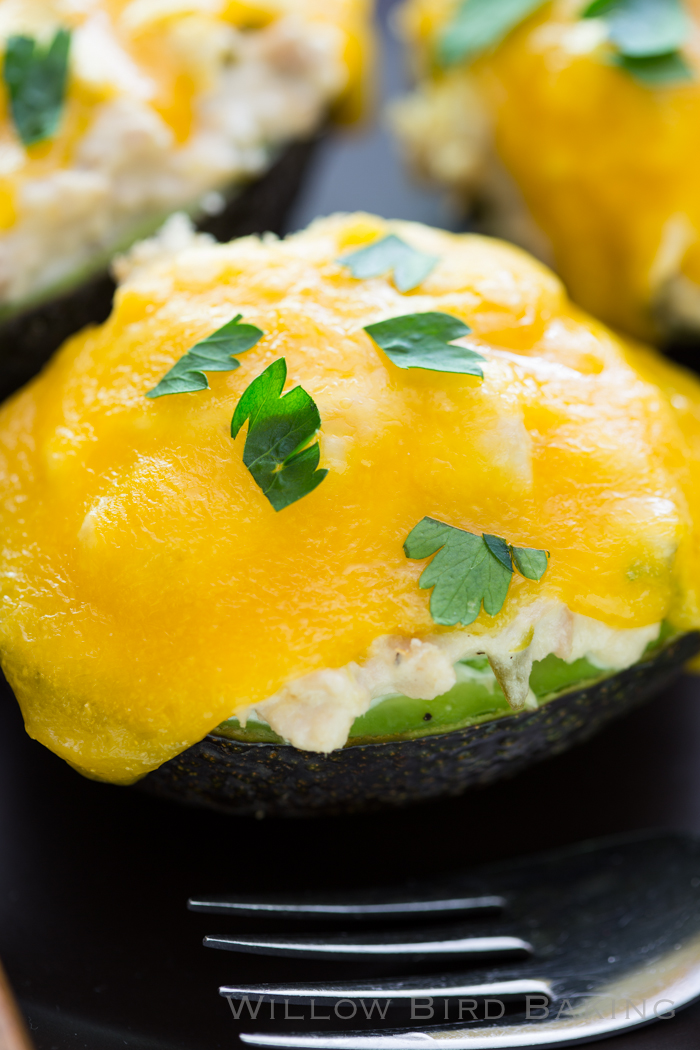 That's the whole point of this, right?! I'm going to learn to be a plant person. And apparently that takes a lot of trial and error. And apparently especially a lot of error.
My friends reassure me that they've all gone through dozens of plants before finding the ones that live (the Harry Potter plants, if you will), so I'm feeling hopeful. My current theory is that my plants needed more drainage, so I'm going to replant in separate pots that rest in the white planters to make sure their roots aren't sitting in water.
Any maybe more morning affirmations? Maybe some calming plant growing music? Maybe some Harry Potter spells? Help, y'all.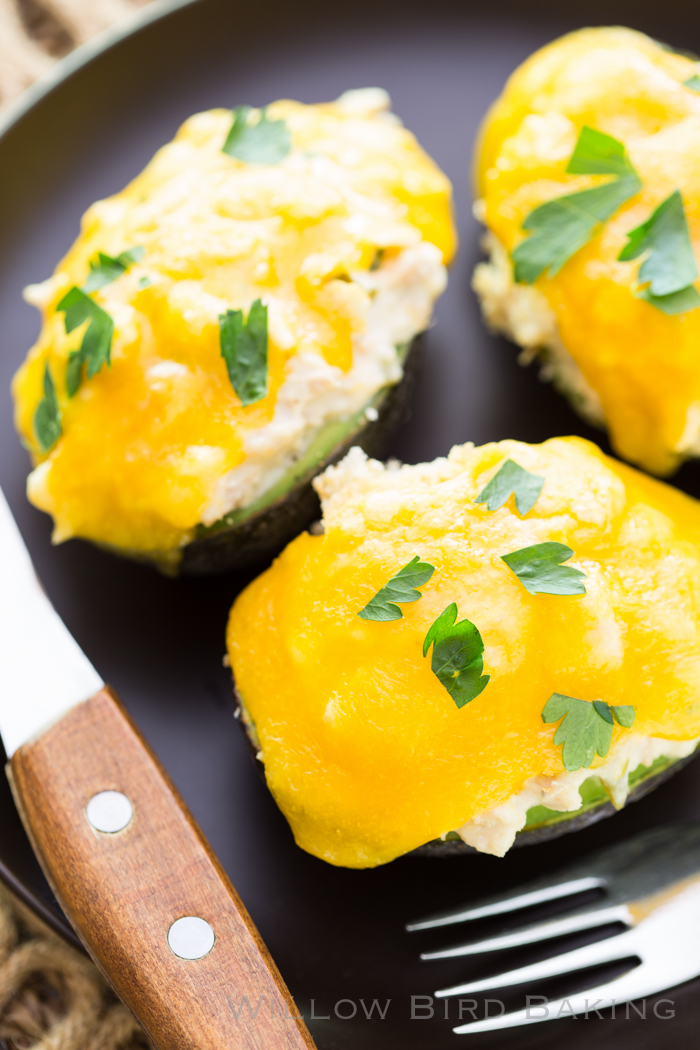 Before they croaked, I at least got to use some of my parsley in these delicious Tuna Melts in Avocado Boats. This recipe is easily made lower carb (ditch the crackers) but is so tasty and healthy just as it is. If you love tuna melts but don't love eating so much bread, these are a perfect snack or lunch. Enjoy!
One year ago: Easy Lemon Cream Sugar Cookie Bars
Two years ago: Vanilla Bean Cheesecake
Three years ago: Four-Ingredient Protein Pancakes
Four years ago: Lemon Cream Pie Bars
Five years ago: Breakfast Stuffed Mushrooms (Portobellos Stuffed with a Leek and Gruyère Scramble)
Six years ago: Thick Chocolate Cake with a Big Red (Velvet!) Heart
Seven years ago: Chocolate Sheet Cake

Tuna Melts in Avocado Boats
If you love tuna melts, these Tuna Melts in Avocado Boats are the best lunch! They're quick and easy to make, and so delicious, featuring the best tuna salad ever!
Author:
Willow Bird Baking
Ingredients
4 avocados, halved and pitted (peeled is easiest to eat, but you can also keep the peel on)
Two 6-ounce cans Albacore tuna, drained
1 teaspoon minced flat-leaf parsley
1/3 cup mayonnaise (Duke's if you have it, Hellmann's or Best Foods if you don't), plus more for spreading
1 tablespoon Dijon mustard
3 tablespoons Wickle's Pickles relish
8 Ritz crackers, crushed, plus extra for topping
1/4 teaspoon onion powder
Black pepper, to taste
Lemon juice (up to half a lemon's worth)
sharp cheddar cheese slices
Instructions
Cover a muffin tin with aluminum foil for easy clean up. In a medium bowl, break up the tuna. Add parsley, mayonnaise, mustard, a bit of the lemon juice, relish, onion powder, and crushed crackers. Stir to combine and then taste. Add pepper or more lemon juice as needed.
Preheat the broiler. Situate the avocado halves on the wells of the prepared muffin tin (the wells just balance them to keep them level while you fill them). Fill them with a generous scoop of tuna salad and then top each one with more crushed crackers and half a slice of sharp cheddar. Broil until the cheese is melty and bubbly, and then serve.