Thanks to ConAgra Foods for sponsoring this post!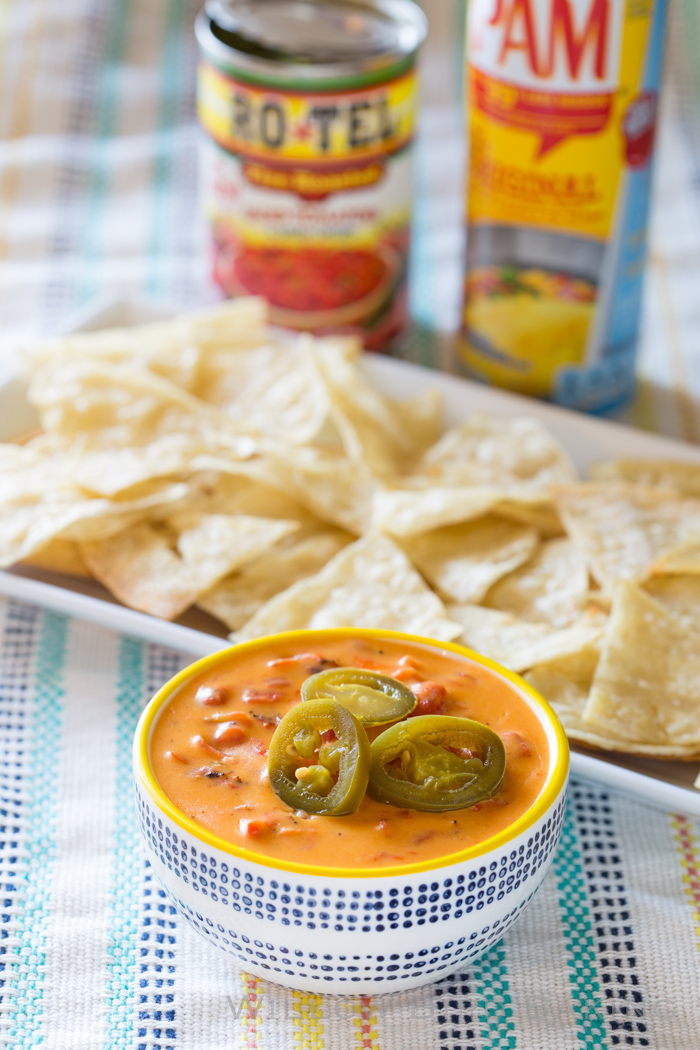 Homemade Chips and Queso
Diana (of The Chic Life fame) and I became friends while rooming together in San Francisco for the now-defunct FoodBuzz Conference. Apart from providing me a new forever-friend, a partner to explore Alcatraz, and an accomplice for a spontaneous photo shoot around the city in the leopard-print robes we secreted out of our hotel, Diana continues to provide me with inspiration. I especially love that every January she hosts Eat in Month over on her blog. I get tons of great tips for eating in every year she does it! But to be honest, I'm an eating-out junkie. So I have to start small.
ConAgra's #GreatAmericanCookIn Challenge is my baby step! The idea is that you pledge to cook in for just one week during the month of May. Boost your meal planning, confidence, and creativity by challenging yourself to not spend a single dime eating out — for just one week!