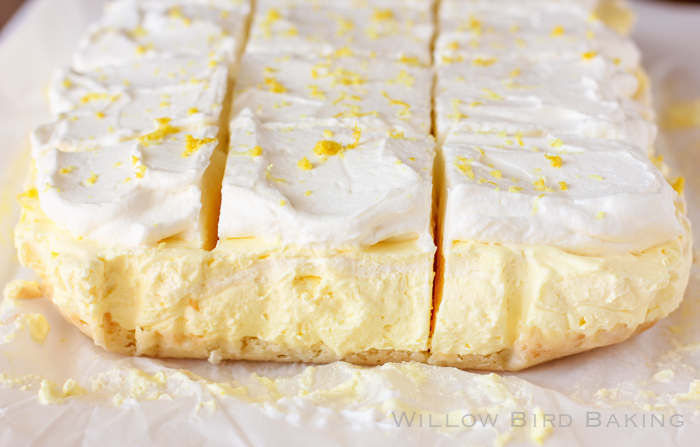 Lemon Cream Pie Bars
I wrote this post as part of the Plugrá Butter Brigade. Thanks, Plugrá, for sponsoring this post and for making my favorite butter!
When I was little, I was, um, strong-minded. Have we talked about me as a child? . . . Yeah.
Let's just say that I had big ideas and I made them happen. Someday I'll have to tell you about the book I wrote and mailed off to Harper Collins. Or the Teddy Bear Bank I started in fifth grade. Or the lotion business I started in sixth grade. But today, it's all about St. Patrick's Day Love, my first original song.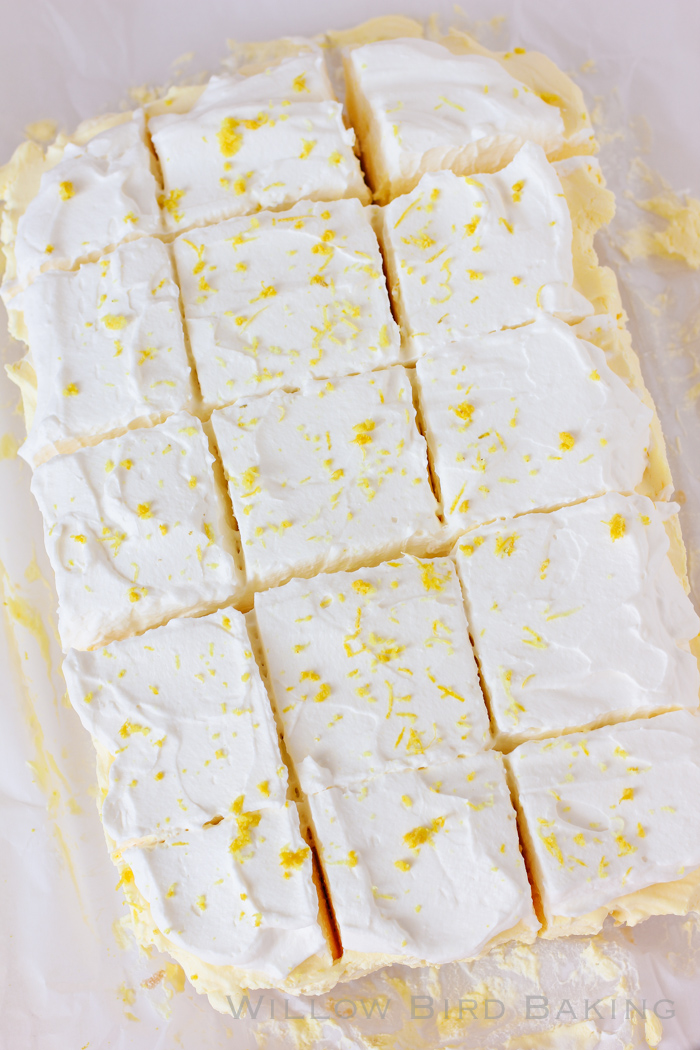 It was free time in my first grade classroom and my teacher, Mrs. Hill, was busily assisting some students across the room. (Side note: I had a crazy awesome reunion with Mrs. Hill when I was 28 years old and presenting at a teaching conference. Can you even believe it? I presented about teaching to my first grade teacher. Full circle.) My friend Lauren and I were going to use our free time to color pictures, but I'd recently discovered something way cooler.
"Hey, Lauren, have you ever seen music written? Like, written out on lines?" I scribbled some musical notes for her on a scrap of paper. No doubt they were backwards, upside down, and sideways. I'd recently seen sheet music for the first time, but I had no idea how to read it. She started scribbling her own notes along with me. Then I had the Best Idea Ever. "We have music next. Let's write a song!"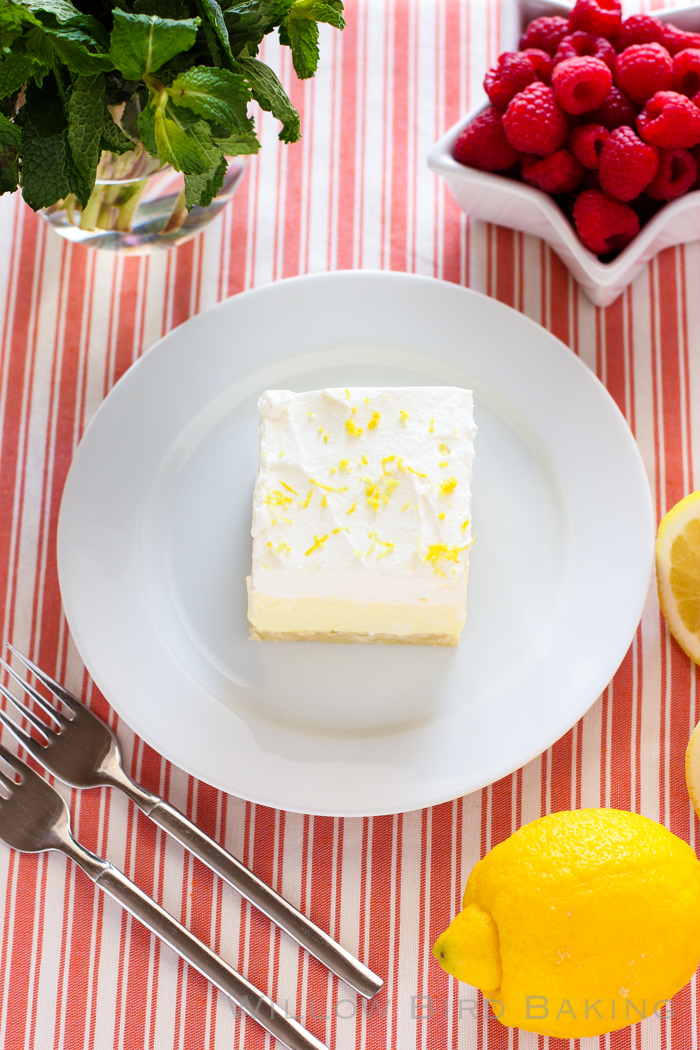 We both drew out some straight lines (well, "straight" lines) and began peppering notes willy-nilly on the page. Without knowing a thing about musical notes, I'm sure my thought process went something like: "Okay, now a note with just one little ball on the end. Now one of those double notes. Now a swirly thing. Now two little one-ball notes in a row, 'cause I want to mix it up." A creative genius right there.
When we finished, Lauren named her song Mary Had a Little Lamb. I wanted mine to be more original (of course), so I named it St. Patrick's Day Love. There may have been a little boy named Patrick in my class and I may have loved him with the fiery passion of a thousand suns. I don't think he knew my name, but ONE DAY he asked me to play Catwoman on the playground so he could be Batman. I didn't really know who Catwoman was, but I ran around meowing. I was sure that would be the beginning of a beautiful relationship. For some reason, it never quite panned out.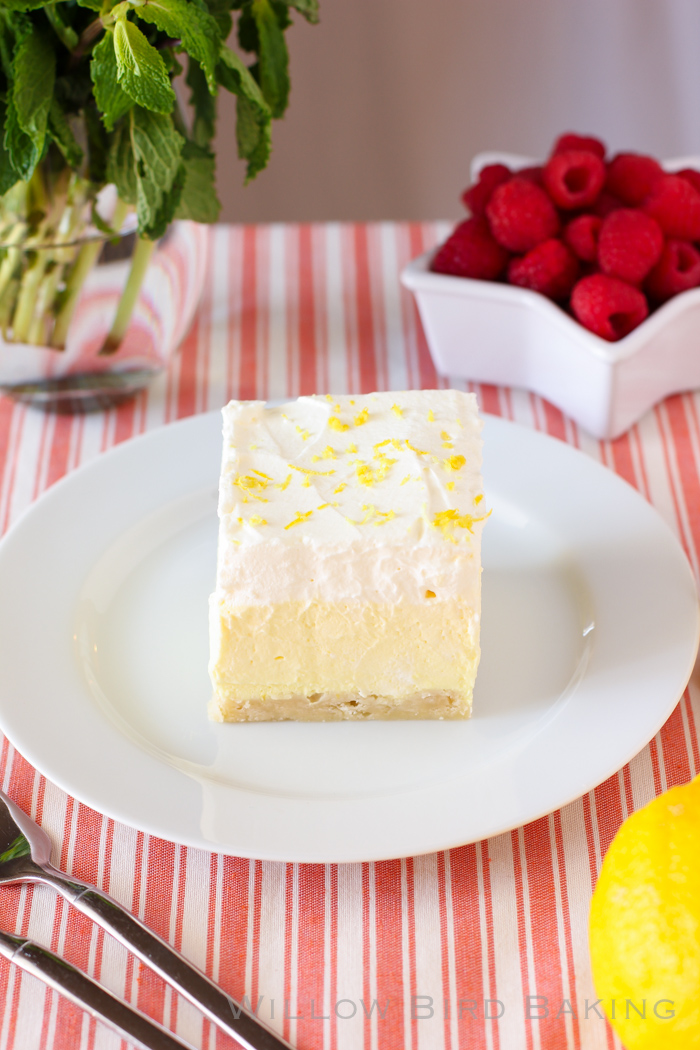 We proudly showed our work to Mrs. Hill, who (to our endless joy) said that we could bring the songs to the music teacher and ask her to play them. We strutted to the music room like little peacocks, our wonky sheet music in hand.
When we arrived, the music teacher played Lauren's song first. Instead of playing Lauren's actual notes, however, she just played the real Mary Had a Little Lamb. Lauren didn't seem to notice, but I secretly thanked God that I hadn't named my composition after an existing song. I wanted to hear my real notes. Finally, the music teacher started in on mine: a beautiful melody. I now realize she probably didn't play my real notes either, because they would've sounded roughly like a ferret set loose on a keyboard. At the time, though, I was very impressed with my composition. I WROTE THAT. I WROTE THAT MASTERPIECE EMANATING FROM THAT PIANO.
I stole romantic glances at Patrick as the song continued, lingering for a slightly more significant stare after the music teacher announced the name of the song. He picked at his shoe, apparently unaware of my existence.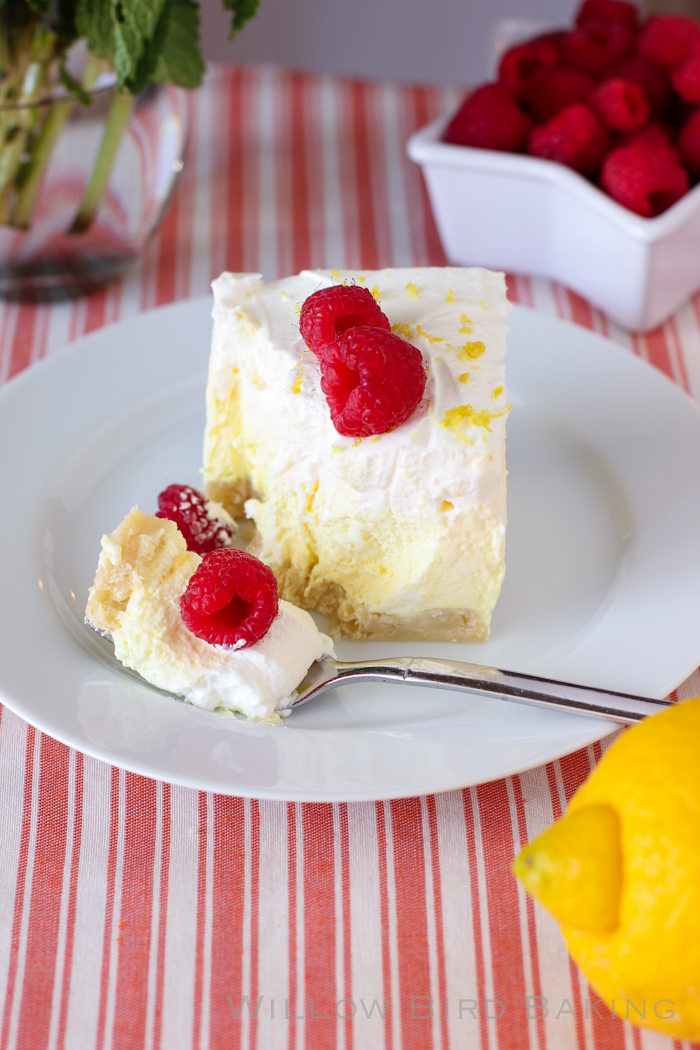 But nevermind! My happiness simply could not be dimmed. Whether Patrick knew I existed or not, that day I experienced pure St. Patrick's Day Lovvvve!
Here's some St. Patrick's Day love for you! Okay, okay, so these don't really look like a St. Patrick's Day treat. No Bailey's Irish Cream or mint or green or any of that this time. But I still think this is quite the sweet offering to celebrate with today! If you love lemon, this is the dessert for you. A huge cloud of lemon cream mousse and freshly whipped cream sit on a buttery shortbread crust. Enjoy!
One year ago: Breakfast Stuffed Mushrooms (Portobellos Stuffed with a Leek and Gruyère Scramble)
Two years ago: Twice Baked Cranberry & Pancetta Sweet Potatoes with Balsamic Glaze
Three years ago: Mini Apple Pies with Cheddar Crusts
Four years ago: Ice Cream Cupcakes
Lemon Cream Pie Bars

---


Recipe by: Willow Bird Baking, using Lemon Curd from Fine Cooking
Yield: 20 tall bars

These bars are a BRIGHT burst of sunshine! The lemon flavor isn't the knock-you-out sort, but a sweet, smooth punch in a bed of whipped cream. You're gonna love these!

Crust Ingredients:
1 cup (2 sticks) butter (I use Plugrá Butter)
2 cups all-purpose flour
1/2 cup powdered sugar

Lemon Curd Filling Ingredients:
6 tablespoons butter, softened at room temperature (I use Plugrá Butter)
1 cup sugar
2 large eggs
2 large egg yolks
2/3 cup fresh lemon juice
1 teaspoon grated lemon zest
1 teaspoon gelatin
2 tablespoons cold water
4 cups whipping cream
1/2 teaspoon lemon extract
6-8 drops yellow food coloring (optional)
2 tablespoons powdered sugar

Topping Ingredients:
2 cups heavy whipping cream
1 tablespoon cold water
1 teaspoon gelatin
5-6 tablespoons icing sugar
grated lemon zest (for topping, optional)
fresh raspberries (for serving, optional)

Directions:
Make shortbread crust: Preheat your oven to 350°F. Prepare a 9 x 13 in. baking dish by lining it with parchment paper. Cut the butter into the flour and icing sugar and press into the baking dish (I used a food processor to cut the fat into the flour — about 6-10 pulses — and then the bottom of a glass to press the mixture into the pan). Bake 18-20 minutes or until light brown. Set on a wire rack.

Make the lemon curd: Cream butter and sugar together until pale, fluffy yellow (2-3 minutes). Slowly beat in eggs and yolks and then the lemon juice. The mixture will look curdled, but don't worry. Pour it into a heavy saucepan and heat over low heat, stirring constantly, until the butter melts and the mixture smooths out and no longer looks curdled. Turn heat up to medium and stir constantly until the mixture thickens and reaches 170 degrees F on a candy thermometer (about 10-15 minutes). When you run your finger across the back of a wooden spoon used for stirring, it should leave a clear streak in the curd. Stir in the lemon zest.

Pour the curd into a shallow bowl and press plastic wrap directly on the surface of the curd. Chill in the fridge until cold. It'll thicken more as it cools.

Make the lemon cream: Make sure your curd is totally cool before beginning this step. In a bowl, sprinkle the gelatin over the 2 tablespoons cold water to soften for 2 minutes. Heat for 15 or so seconds in the microwave, whisking to dissolve the gelatin. Whip 4 cups heavy cream to stiff peaks, adding the gelatin, lemon extract, food coloring, and powdered sugar halfway through. Stir in about 1/3 of the cream into the lemon curd to lighten it, and then gently fold in the curd into the rest of the cream. Pour the mixture over the cooled shortbread crust and spread evenly. Chill in the fridge until set.

Make the whipped cream: In a bowl, sprinkle the gelatin over the tablespoon of cold water to soften for 2 minutes. Heat for 15 or so seconds in the microwave, whisking to dissolve the gelatin. Whip the 2 cups cream to stiff peaks, adding the powdered sugar and gelatin halfway through mixing. Dollop the whipped cream over the lemon cream and gently spread it around. Zest a lemon over the top for garnish. Chill, remove from pan, slice into bars, and enjoy with fresh raspberries, if desired.