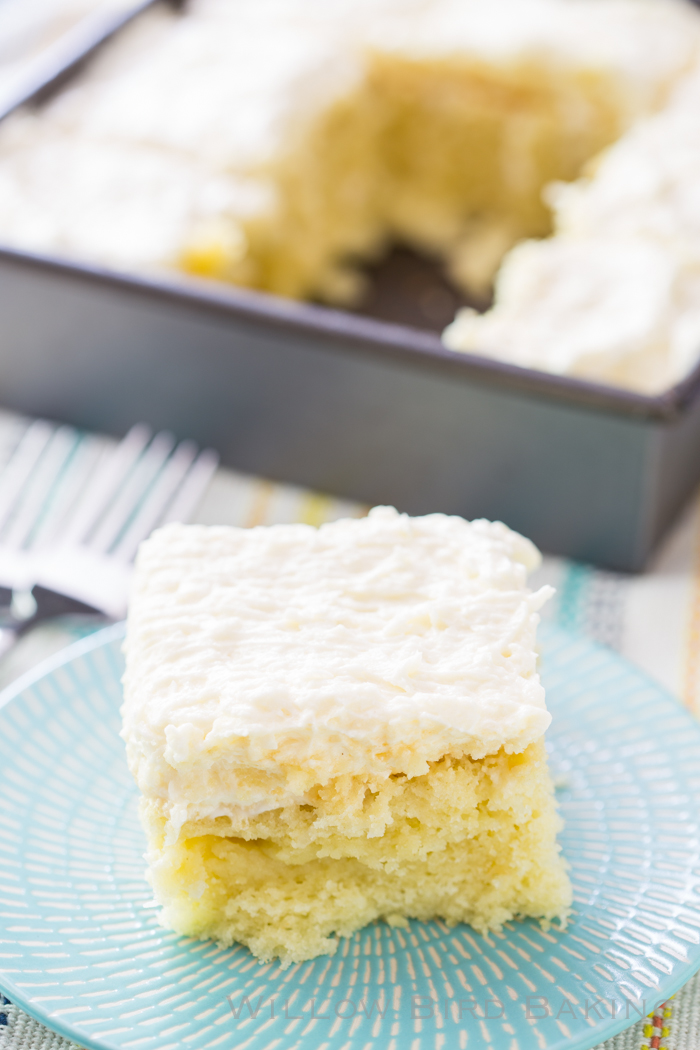 Coconut Cake with Whipped Frosting (and My First Trip to Disneyland!)
I WENT TO DISNEYLAND FOR THE FIRST TIME and I am hashtag blessed. I went with some experienced Disney veterans and I'm so glad, because one thing I discovered is that Disney is a giant, whimsical STRATEGY GAME OF DOOM.
There are plenty of people drifting around like so much flotsam and jetsam in a sea of mouse-eared confusion. They end up in interminable lines and make the mistake of bothering with Autopia. They probably have fun. But then there are these OTHER people … people who straight up DO DISNEY.
THEY HAVE PLANNED. THEY HAVE PREPARED. MAXIMIZING FUN IS THEIR MIDDLE NAME (it makes for awkward business cards, but they manage).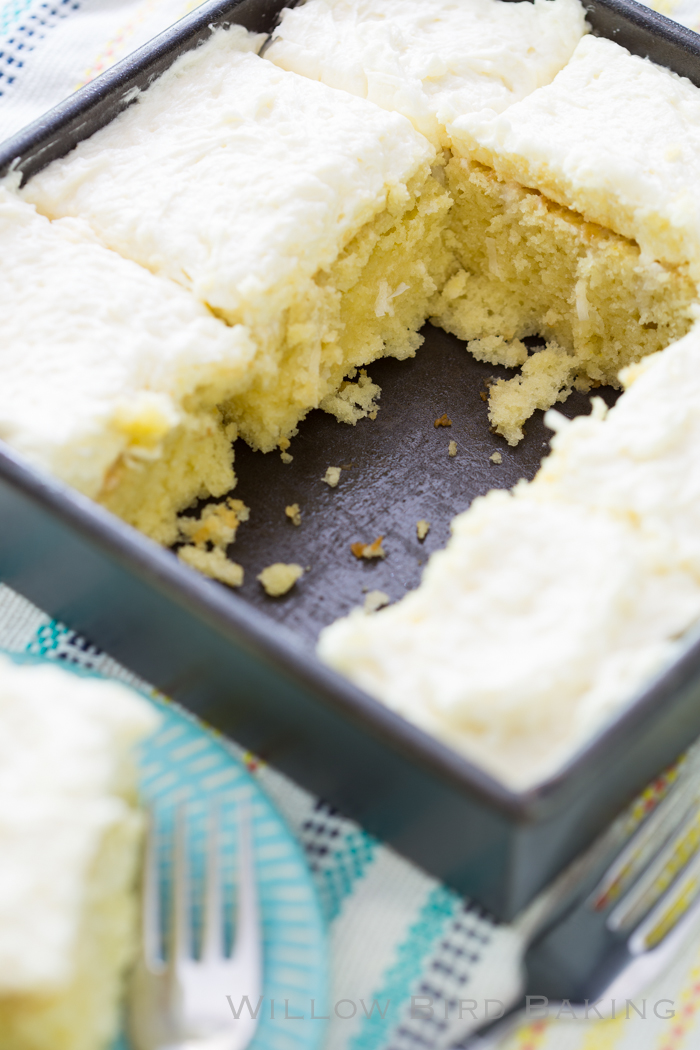 These people could legit sell a strategy guide. They know every shortcut. They're a walking informercial for the MaxPass (seriously, don't ask about the MaxPass if you have anywhere to be in the next hour or so. Just don't). They know which FastPass you should get when and why. They have every set of limited edition mouse ears. They know where every Disneyland Easter egg is hidden. They have a detailed schedule of what sweet and savory snacks they will try and when. They've read approximately 8,387 Disney blogs. Their bags are stocked with every supply you didn't know you needed — but that you definitely needed.
What I'm saying is that these people are miracles and you should befriend them.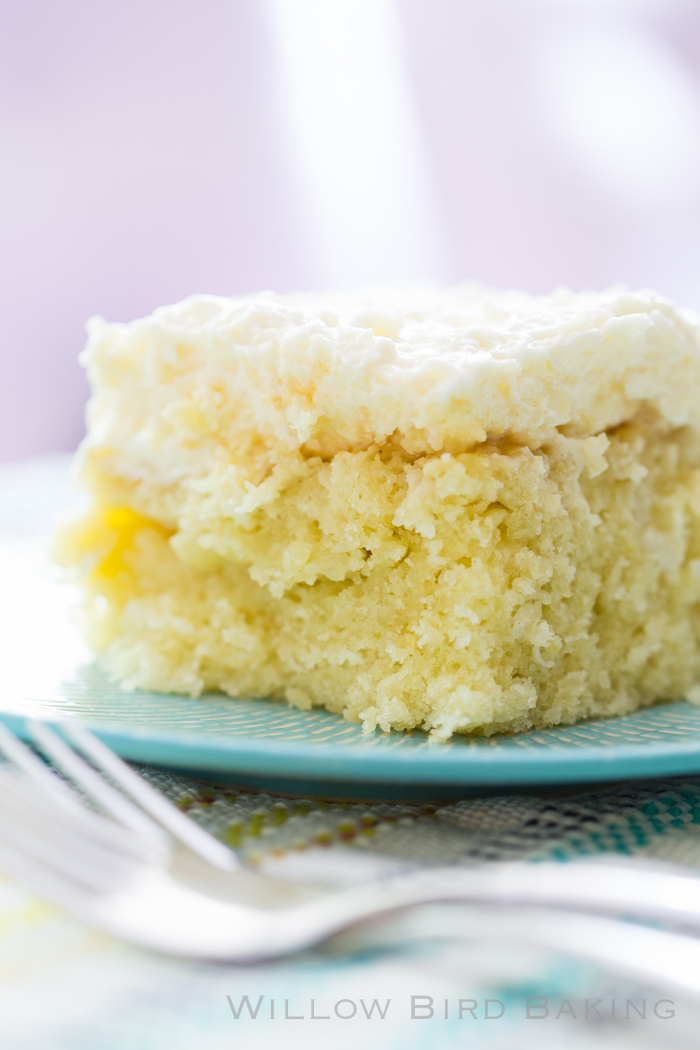 I made good friend choices, y'all. We hardly waited in line at all, ate all of the good things, rode all of the giant rides and most of the tiny rides and skipped the boring stuff, and overall just had the best day ever. In total, we were in the park for 14.5 hours, but I still think it flew by way too fast.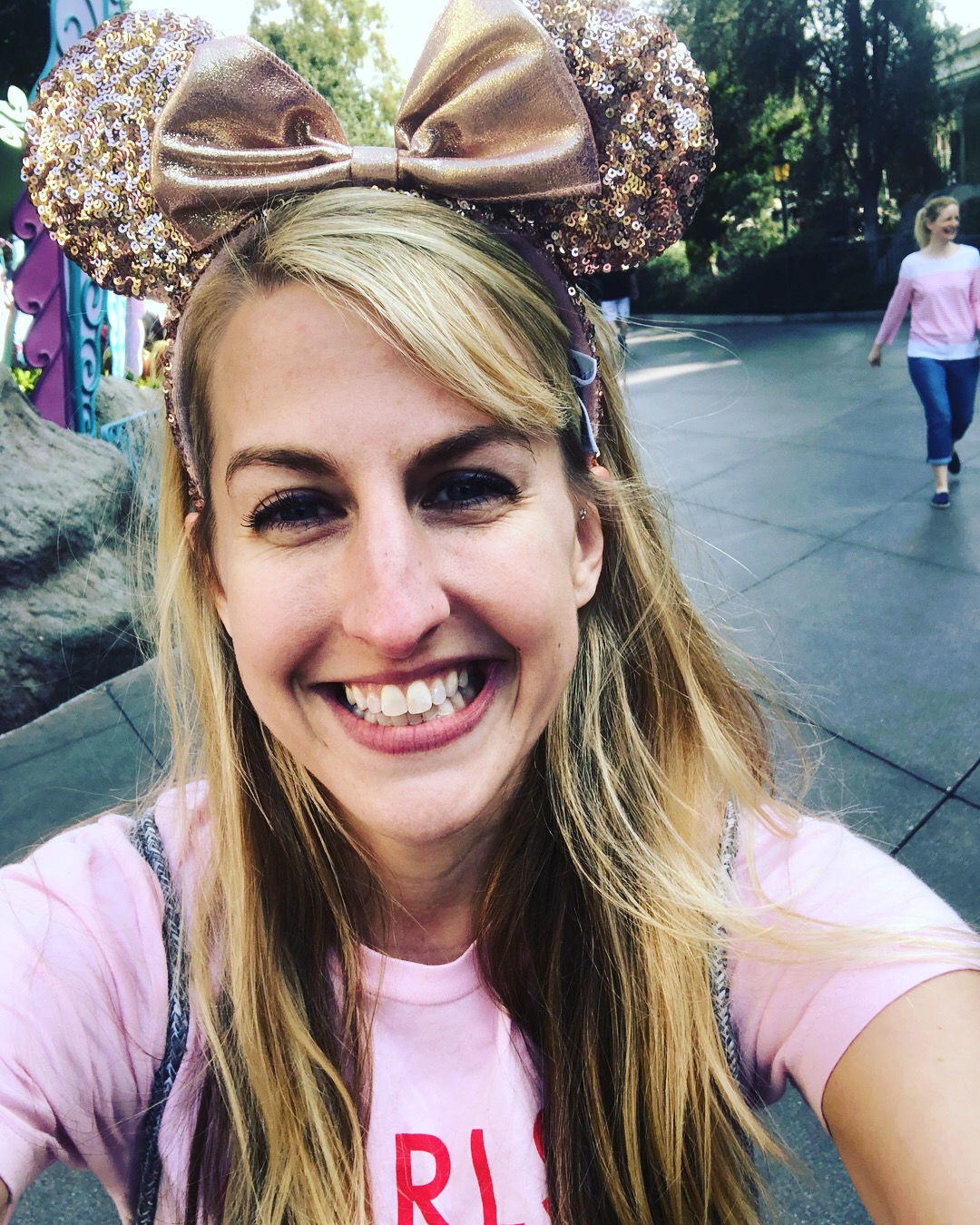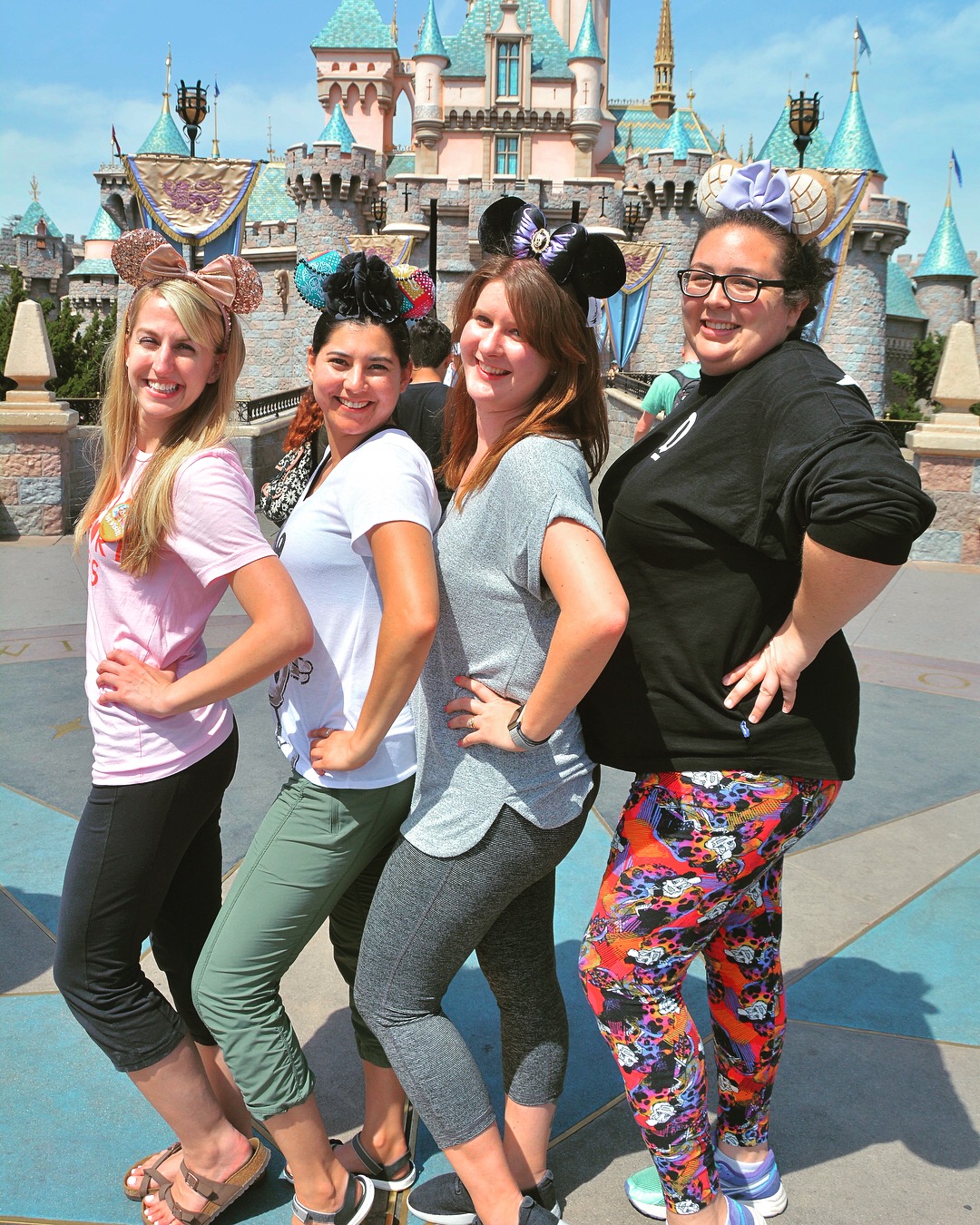 Since you didn't get to enjoy the coconut cake in New Orleans Square with us at Disneyland, I made you an even better substitute. This homemade Coconut Cake with Whipped Frosting is the perfect snack cake: quick and easy to make but so delicious that it's sure to blow any coconut lover's mind.
Have you been to Disneyland? Tell me your Disney tips!
One year ago: Spiked Coffee Cake with Bailey's Irish Cream
Two years ago: Easy Raspberry Cheesecake Double-Date Parfaits
Three years ago: Buttery Almond Pastry Braid
Four years ago: Strawberry Coconut Cream Pie Bars
Five years ago: The Ultimate Moist, Fluffy, Ridiculous Coconut Cake
Six years ago: Tres Leches Coconut Cake Trifle
Seven years ago: Oatmeal Cake with Broiled Icing

Coconut Cake with Whipped Frosting
I LOVE coconut cake and I LOVE whipped frosting, but I can't always be bothered to make a huge layer cake. This simple snack cake is the best of both worlds: an easy to whip up, absolutely delicious coconut cake with whipped frosting that won't take you hours in the kitchen.
Ingredients
Snack Cake Ingredients:
1/2 cup (1 stick) butter
1/2 cup water
1 cup plus 2 tablespoons cake flour
1 cup white sugar
1 egg, lightly beaten
1/4 cup sour cream
1/2 teaspoon coconut extract
1/4 teaspoon vanilla extract
1/4 teaspoon almond extract
1/2 teaspoon baking soda
1/2 teaspoon salt
1/2 cup coconut milk
Whipped Icing Ingredients:
1 cup milk
1/4 cup plus 1 tablespoon flour
1 1/4 cups granulated sugar (not powdered sugar)
3/4 teaspoon vanilla extract
3/4 teaspoon coconut extract
1 cup butter, softened
1 cup unsweetened shredded coconut, plus extra for topping if desired
Instructions
To make the cake: Preheat the oven to 375 degrees and grease an 8-inch square baking pan (I even add a little square of greased parchment at the bottom). In a medium saucepan over medium heat, bring the butter and water to a boil. In the meantime, in a separate large bowl, whisk together the cake flour and sugar before adding the egg , sour cream, coconut extract, vanilla extract, almond extract, baking soda, and salt. Mix to combine. While mixing, slowly pour in the boiling butter and water mixture. Mix to combine completely. Your batter will be very runny. Pour the batter into your prepared pan.
Bake at 375 degrees for 15-18 minutes or until a toothpick inserted in several places comes out with a few moist crumbs. Poke holes in the cake with the tines of a fork and pour the coconut milk evenly over the top. Cool completely (I stick mine in the fridge).
To make the frosting: Heat the milk, flour, and granulated sugar together over medium heat, whisking constantly. Once it starts to boil, continue whisking and heating it for around 7 minutes or until it's very thick, like cake batter consistency. Remove the mixture from the heat and add the vanilla and coconut extract.
Remove the mixture to a shallow pan and let the mixture cool completely (I stick mine in the fridge to hurry it along, and stir it now and then). Once the mixture is completely cool (no really, it's got to be COMPLETELY cool), beat the butter in the bowl of a stand mixer until soft and fluffy. Add the completely cooled mixture and beat on high until you have fluffy frosting the consistency of stiff whipped cream (this takes several minutes, so be patient). Beat in shredded coconut. Frost your completely cooled cake with a thick layer. Top with extra coconut if you desire.