Comfort Works is providing me with materials at no cost so that I can share my experience recovering my Ikea sofa with you! All opinions are (always) my own.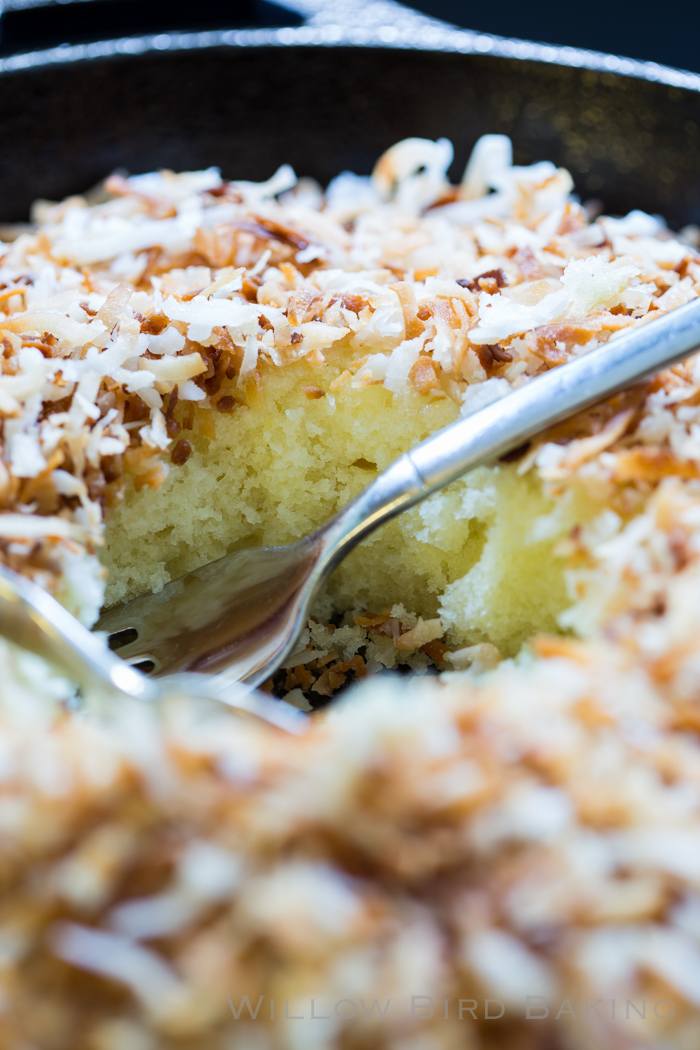 Hot Toasted Coconut Cake
So I've been-done-lovin' Comfort Works since I bought my first Ikea Karlstad sofa slipcover from them three years ago. That slipcover has held up great, but I'm a redecorating junkie, as you know. Now that my bedroom is wannabe-hipster-chic, I decided I wanted to make a BIG change to my living room, too!
Here's my couch before: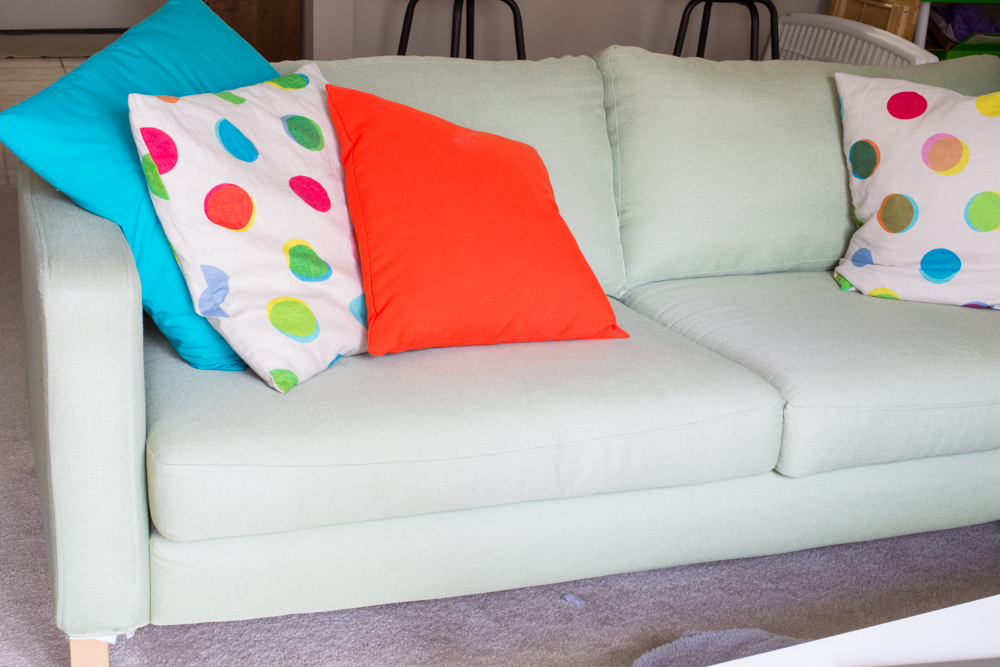 I loved the cool Willow Green (seriously, that's the name of the color! So perfect, right?) that I paired with pops of sharp, happy orange and coral. But now the relaxed, cool, artsy vibe of my bedroom has me dreaming of something different!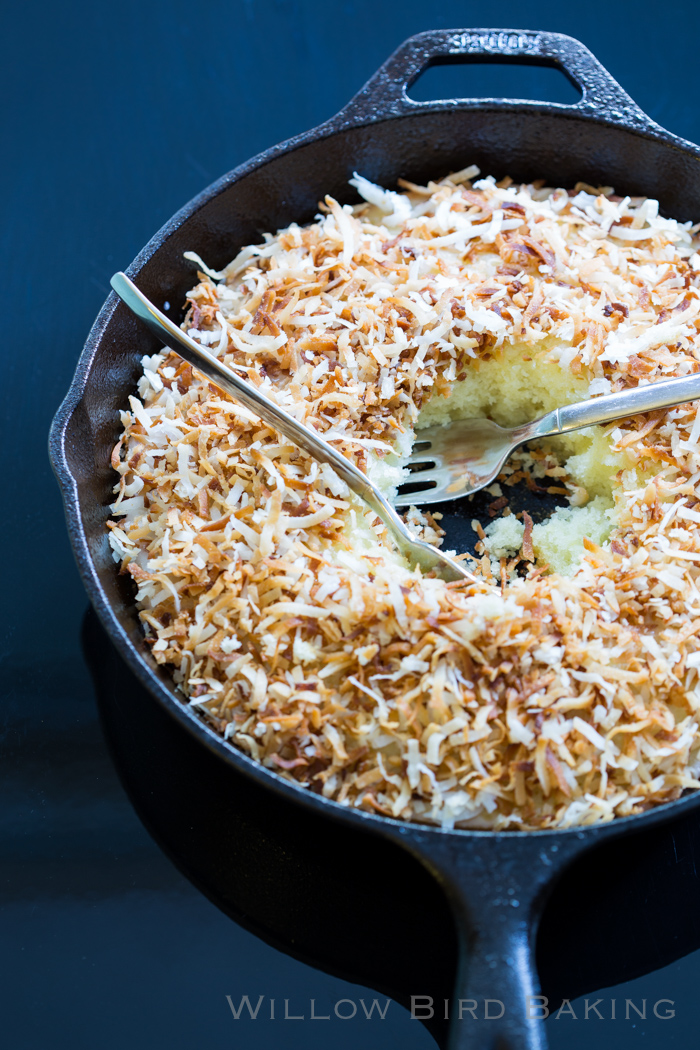 I contacted Comfort Works and we're partnering to hipster-up my couch. Here are the samples they sent me to consider: can you guess which one I chose?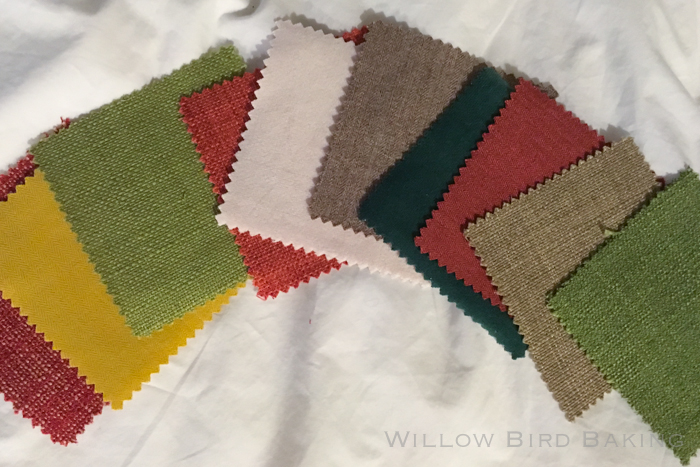 It's good to have a little something fun to look forward to these days! If you need a little something as well, might I suggest a hot cake? There's nothing like a good hot cake, y'all.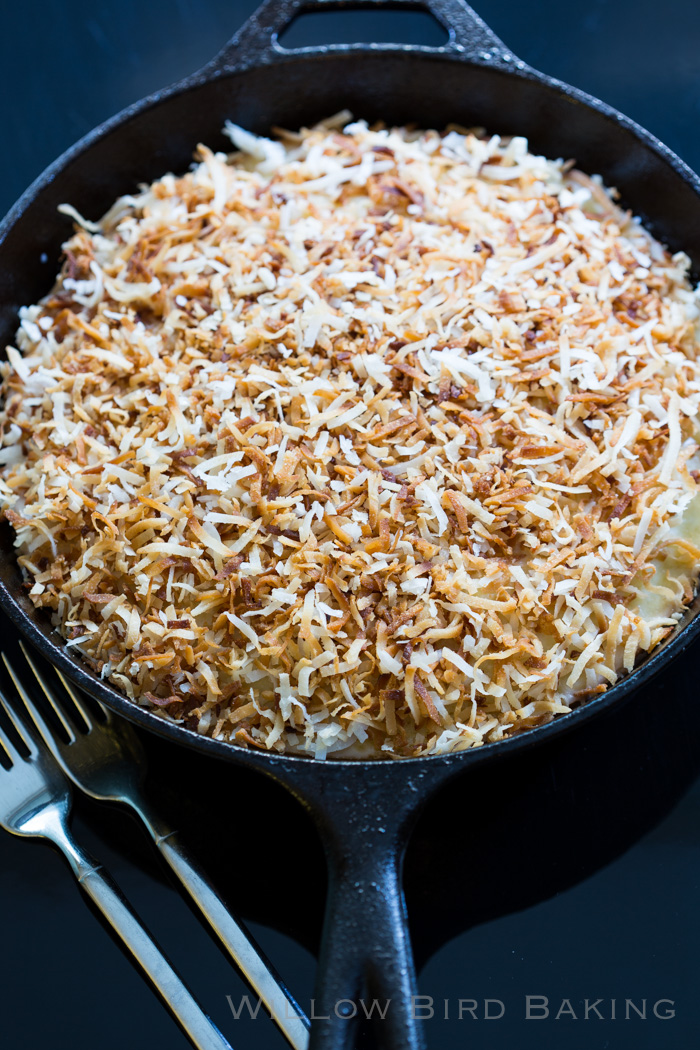 One year ago: Hot Maple Cake with Crackle Icing and Maple Candied Pecans
Two years ago: Four-Ingredient Protein Pancakes (and 16 other simple, healthy meals)
Three years ago: Skinny Mini Coconut Cakes
Four years ago: White Sheet Cake with Fluffy Whipped Icing
Five years ago: Caramelized Banana Upside-Down Coconut Cake With Coconut Whipped Cream
Six years ago: Carrot Cake Sandwich Cookies with Honey Cardamom Cream Cheese
Seven years ago: Ugly as Sin Coconut Cake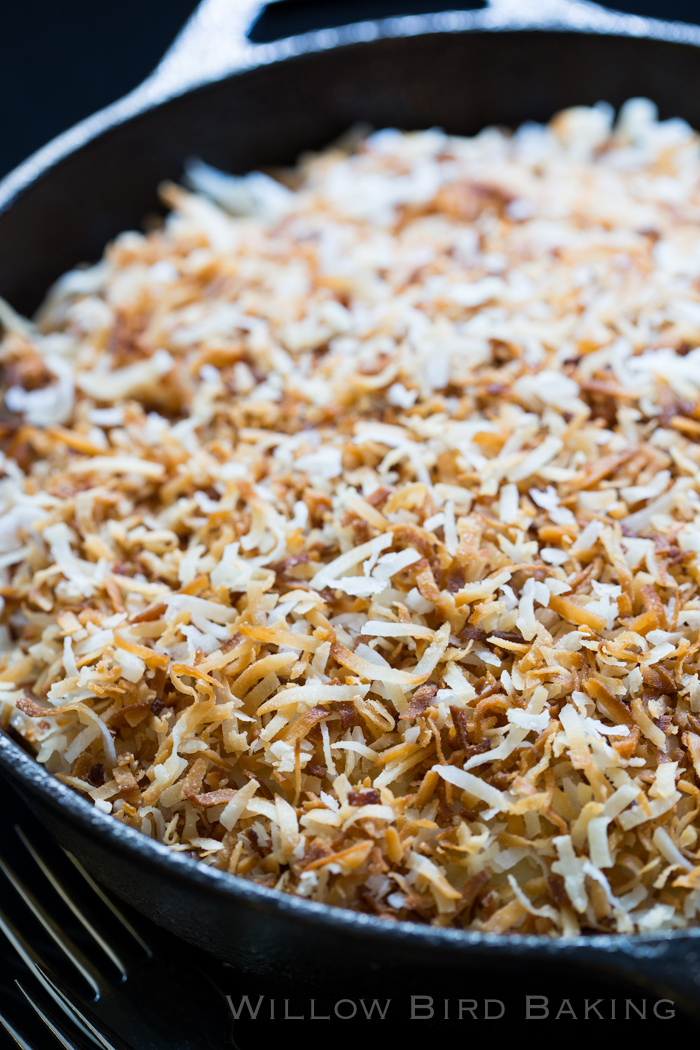 Hot Toasted Coconut Cake
The easiest, quickest cake for coconut lovers! Perfect tender, moist white cake topped with delicious coconut glaze and toasted coconut!
Author:
Willow Bird Baking
Ingredients
Cake Ingredients:
1/2 cup butter
1/2 cup water
1 1/8 cups cake flour
1 cup white sugar
1/2 teaspoon baking soda
1/2 teaspoon salt
1 egg, lightly beaten
1/4 cup sour cream
1/4 teaspoon almond extract
1/4 teaspoon vanilla extract
Glaze Ingredients:
1 cup powdered sugar
2 tablespoons water
1/2 teaspoon coconut extract
1 (7-ounce) bag coconut, toasted
Instructions
To make the cake: Preheat the oven to 375 degrees and prepare a 10-inch oven-safe skillet sprayed with cooking spray. In a medium saucepan over medium heat, bring the butter and water to a boil. In the meantime, in a separate large bowl, whisk together the cake flour, sugar, baking soda, and salt before whisking in the egg, sour cream, almond extract, vanilla extract. Mix to combine. While mixing, slowly pour in the boiling butter and water mixture. Mix to combine completely. Your batter will be very runny. Pour the batter into the prepared baking pan. Bake at 375 degrees for 17-22 minutes or until a toothpick inserted in several places comes out with a few moist crumbs.
To make the glaze: Whisk together the powdered sugar, water, and almond extract. Pour about half of the glaze over the hot cake and spread. A thin layer of glaze should cover the entire surface of the cake. Sprinkle on toasted coconut. Serve hot.