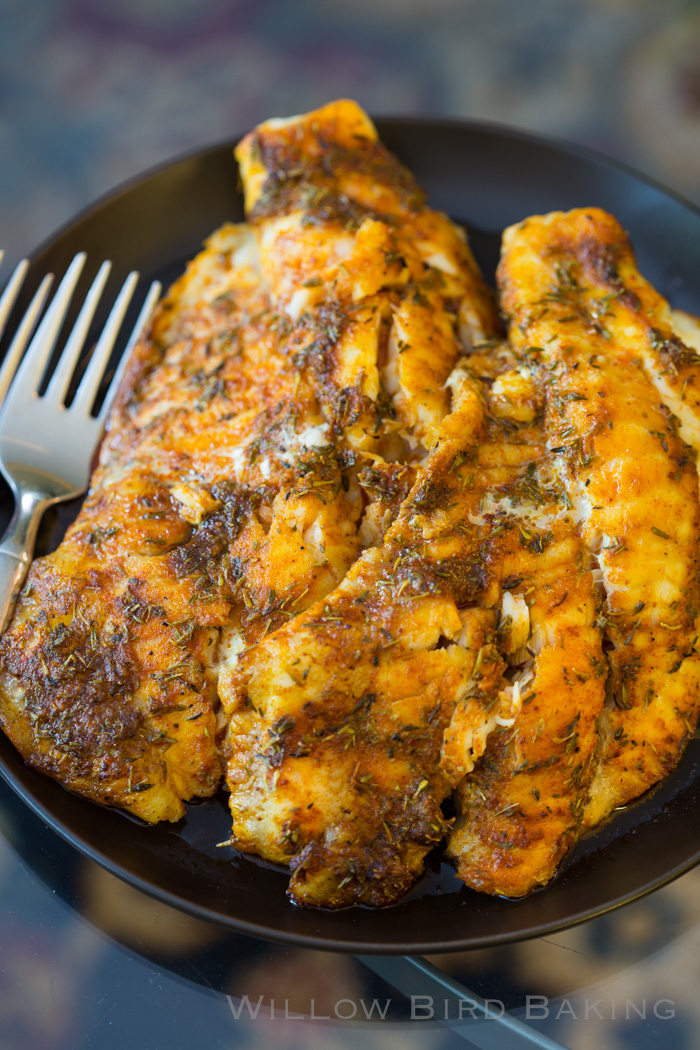 Cajun Catfish (low-carb, gluten-free, and delicious!)
I promise I will talk about important things again soon, but right now I want to take five minutes or so and just think about TRADER JOE'S and CAJUN CATFISH. Anyone up for five minutes of self-care with me?
Here's the plan: let's talk about our favorite things at Trader Joe's because that's always fun, and then I'll give you an awesome recipe that has nothing to do with Trader Joe's just 'cause it's really tasty. Sound good? Good.
My favorite things at Trader Joe's right now in no particular order are:
Truffle Macarona Almonds. Truffled things are always hit or miss for me, but these are a huge hit. They're super salty but sooo addictive.
Fish Curry. This is my favorite frozen meal at TJ's right now. I have no idea how they made a frozen entree taste this good.
Chile-Spiced Mangoes. OH MY GOSH, Y'ALL. Someone come take these away from me.
Vegetable Masala Burgers. These are my quick snack staple, along with the tahini sauce! So delicious.
Pinks and Whites. I NEVER buy these cookies 'cause I'll eat the whole box. They are so flippin' good.
Peanut Butter Filled Pretzels. Snacking kryptonite: salty and sweet in one crunchy, creamy bite!
Frozen Pizzas. I love TJ's selection of frozen pizzas — particularly the Tarte d'Champignon (okay I guess that's a tart? But really it's a pizza, y'all) and the Organic Woodfired Sicilian Style Pizza (it comes with this hot pepper oil that's a game-changer).
How about you? What are your TJ's faves?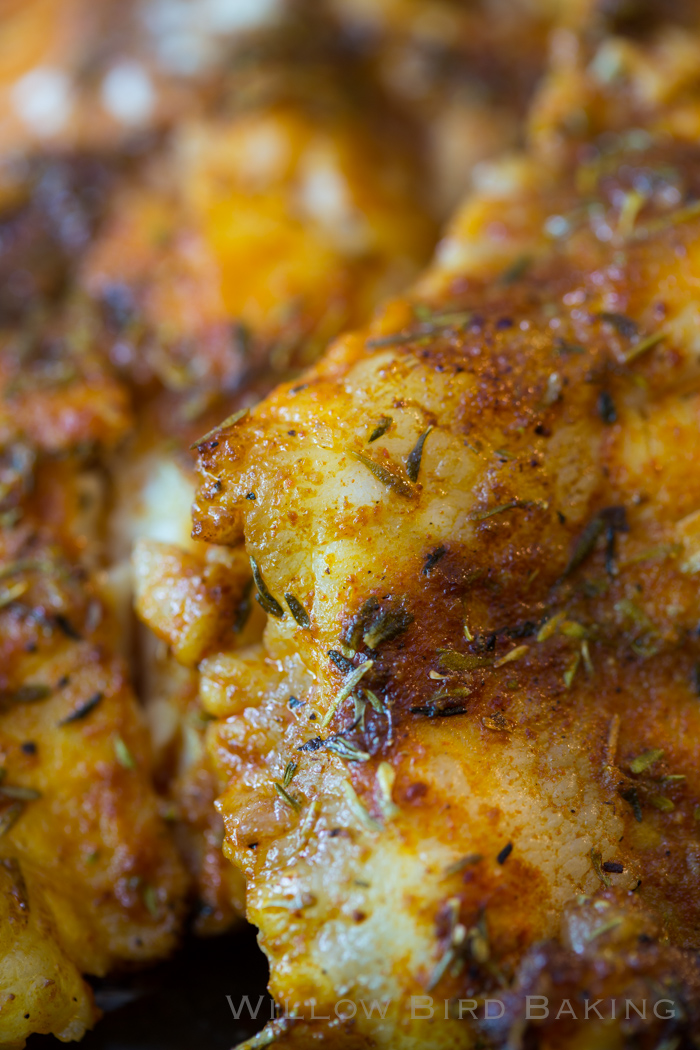 This Cajun Catfish isn't at Trader Joe's, but it IS another quick and easy weeknight option. The whole recipe takes 20 minutes to whip up from scratch. You'll be amazed at how delicious this is with so little effort thanks to the fatty, flavorful catfish! Enjoy!
One year ago: Five-Ingredient Pumpkin Protein Pancakes
Two years ago: Peach Cobbler Pastry Braid
Three years ago: Raspberry Cheesecake Morning Buns
Four years ago: Quick & Easy Sides: Roasted Carrots and Asparagus with Garlic-Lemon Aioli
Five years ago: Healthy Roasted Tomato and Onion Bread Soup
Six years ago: Red Velvet Cheesecake
Seven years ago: Nanaimo Bars

Cajun Catfish (low-carb, gluten-free, and delicious!)
This Cajun Catfish is a quick, easy, and delicious weeknight dinner, ready in around 20 minutes! If you don't have garlic salt (I never do, for some reason), you can use this little recipe to whip some up from garlic powder and table salt. To avoid overcooking the fish, I sometimes take it out when it's not quite fully cooked (e.g. a little wet inside as opposed to flaky) and cover it with aluminum foil to rest for 10 minutes, at which point it flakes easily. Keep your eye on it, since your filets may be a different thickness than mine were.
Ingredients
Ingredients:
2 tablespoons canola oil
2 teaspoons garlic salt
2 teaspoons dried thyme
2 teaspoons paprika
1/2 teaspoon cayenne pepper
1/2 teaspoon Frank's Red Hot Sauce
1/4 teaspoon black pepper
4 catfish fillets (8 ounces each)
Instructions
Preheat the oven to 450 degrees F and spray a 9 x 13-inch baking dish with cooking spray. In a small bowl, whisk together the canola oil, garlic salt, thyme, paprika, cayenne pepper, hot sauce, and black pepper. Brush over both sides of each filet evenly, using all of the spice mixture.
Bake for 10-13 minutes or until the fish flakes easily with a fork. Serve immediately.