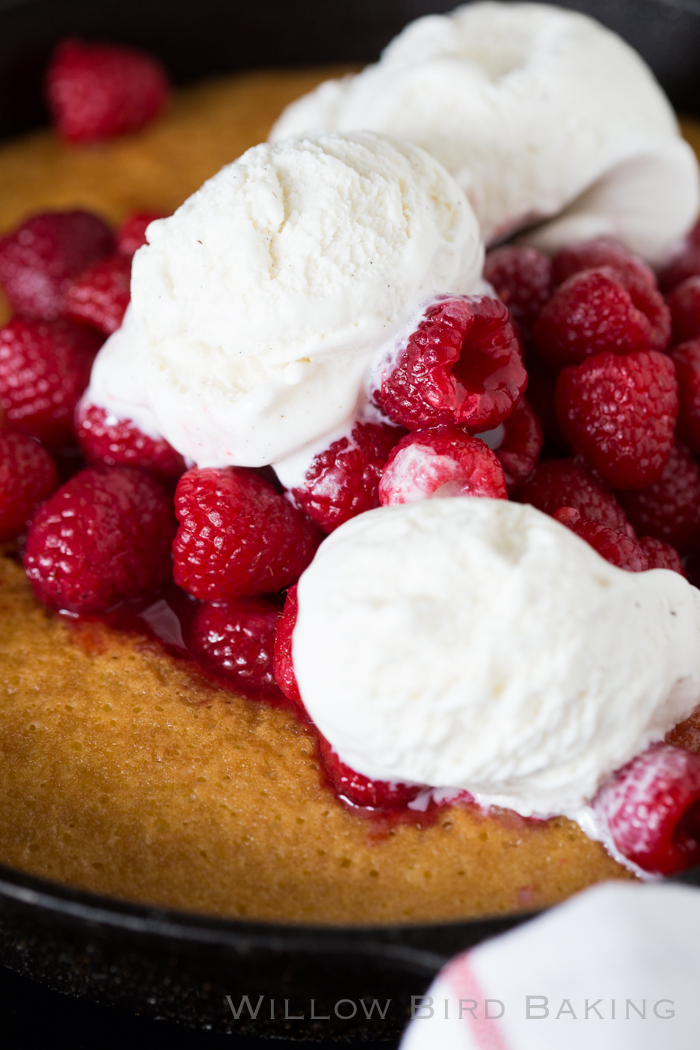 Hot Raspberry Cake and Ice Cream
From Barcelona journals:
I want to stop this thin woman with air-dried hair in a soft blue sweater holding a baguette and walking through the park. I want to understand her life.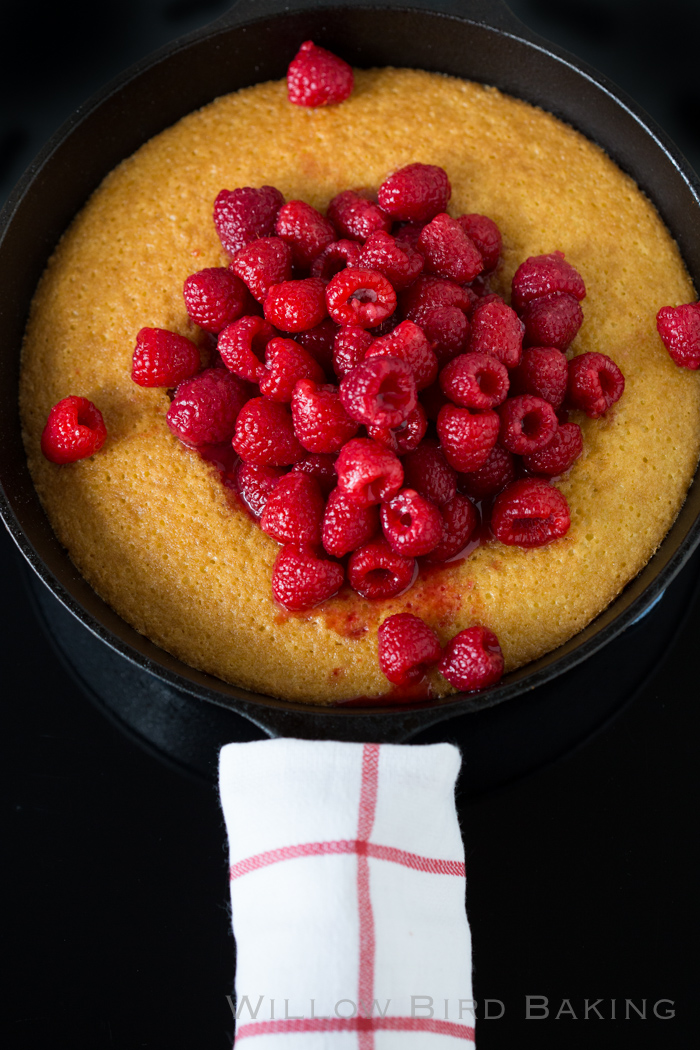 How did she come to walk through a park in Barcelona — maybe on her way home — with air-dried hair, easy thinness, a soft blue sweater, and a baguette? How did she find herself in this city, of all cities?
Did she arrive as easily as breathing, as easy as a first breath? Was she moved here as a child? Or did she fight to be here? It looks so effortless, but who knows? Maybe she mustered all her courage and marched into this city with a suitcase against all odds. Maybe she made this for herself. Maybe the ease of a blue sweater around her shoulders is a balm after battle.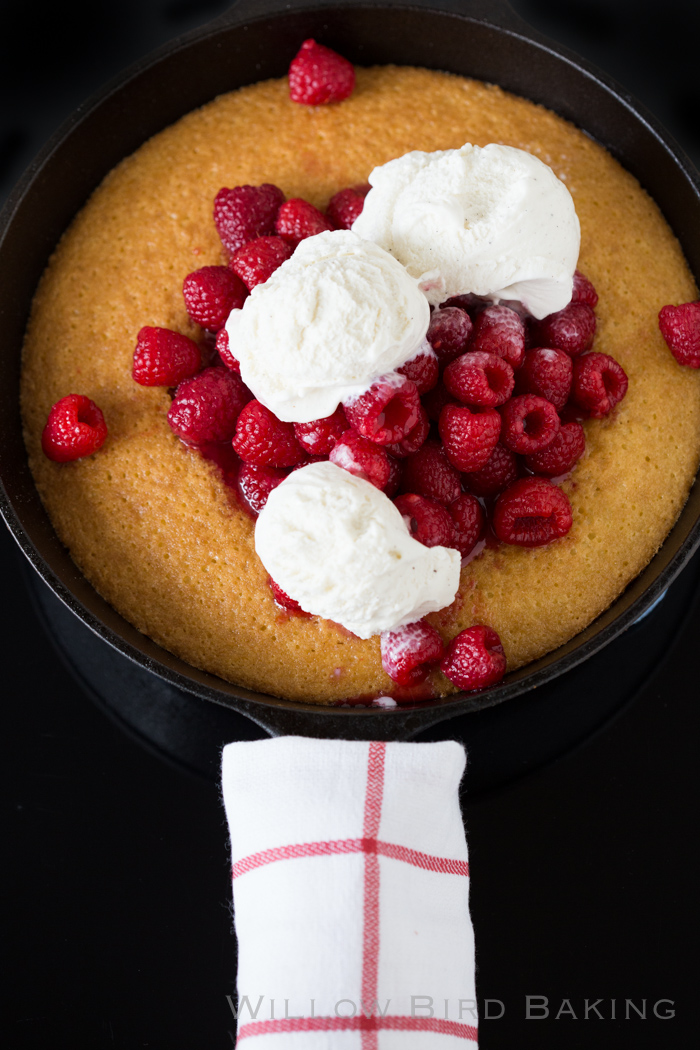 I doubt she'd eat this cake — that woman I saw in the park in Barcelona. For some reason I picture her eating a sliver of orange-scented olive oil cake. It just sounds right.
I'm thinking a lot about place after traveling — what's the right place for me? But for now I'm just over here in North Carolina, eating raspberry cake straight from the skillet.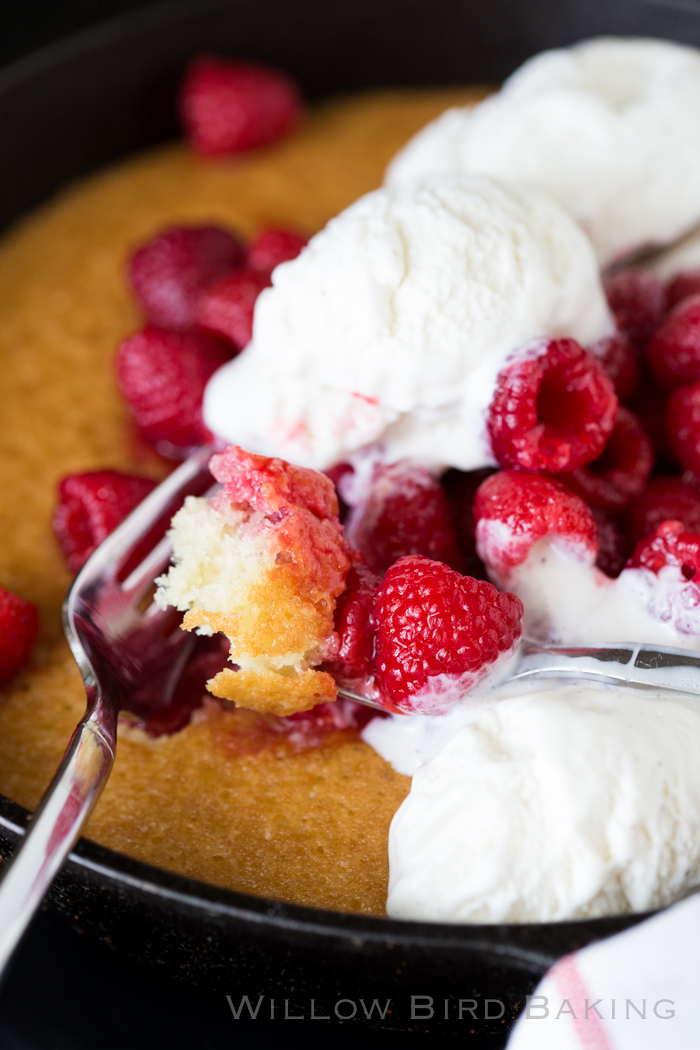 One year ago: 5 Steps to Throw an Easy, Breezy Summer Party
Two years ago: Spiked Biscoff Cookie Icebox Cake
Three years ago: Krispy Kreme Doughnut Croque Madame
Four years ago: (Freshly Picked!) Strawberry Cream Pie
Five years ago: Caramel Cream Croquembouche

Hot Raspberry Cake and Ice Cream
This easy cake requires very little prep and no cooling time! It's the perfect treat to eat on the patio on a hot summer night.
Ingredients
Cake Ingredients:
1/2 cup butter
1/2 cup water
1 1/8 cups cake flour
1 cup white sugar
1/2 teaspoon baking soda
1/2 teaspoon salt
1 egg, lightly beaten
1/4 cup sour cream
1/4 teaspoon almond extract
1/4 teaspoon vanilla extract
Topping Ingredients:
18 ounces raspberries, divided
spritz of lemon juice
3 tablespoons sugar
3 tablespoon water
vanilla bean ice cream for serving
Instructions
To make the cake: Preheat the oven to 375 degrees and prepare a 10-inch oven-safe skillet sprayed with cooking spray. In a medium saucepan over medium heat, bring the butter and water to a boil. In the meantime, in a separate large bowl, whisk together the cake flour, sugar, baking soda, and salt before whisking in the egg, sour cream, almond extract, vanilla extract. Mix to combine. While mixing, slowly pour in the boiling butter and water mixture. Mix to combine completely. Your batter will be very runny. Pour the batter into the prepared baking pan. Bake at 375 degrees for 17-22 minutes or until a toothpick inserted in several places comes out with a few moist crumbs. While the cake bakes, prepare your topping.
To make the topping: While the cake bakes, heat 6 ounces (about a third) of your raspberries, a spritz of lemon juice, sugar, and water over medium-high heat (I use the same saucepan as before). Cook and stir until the berries burst and the sauce thickens a bit, about 10-12 minutes. Strain the seeds/pulp out of the resulting sauce with a fine-mesh sieve. Discard the pulp and pour the sauce over the uncooked berries. Stir to coat and pour this mixture into the middle of your cake (I, ahem, hollow mine out a bit first). Serve hot with vanilla bean ice cream.