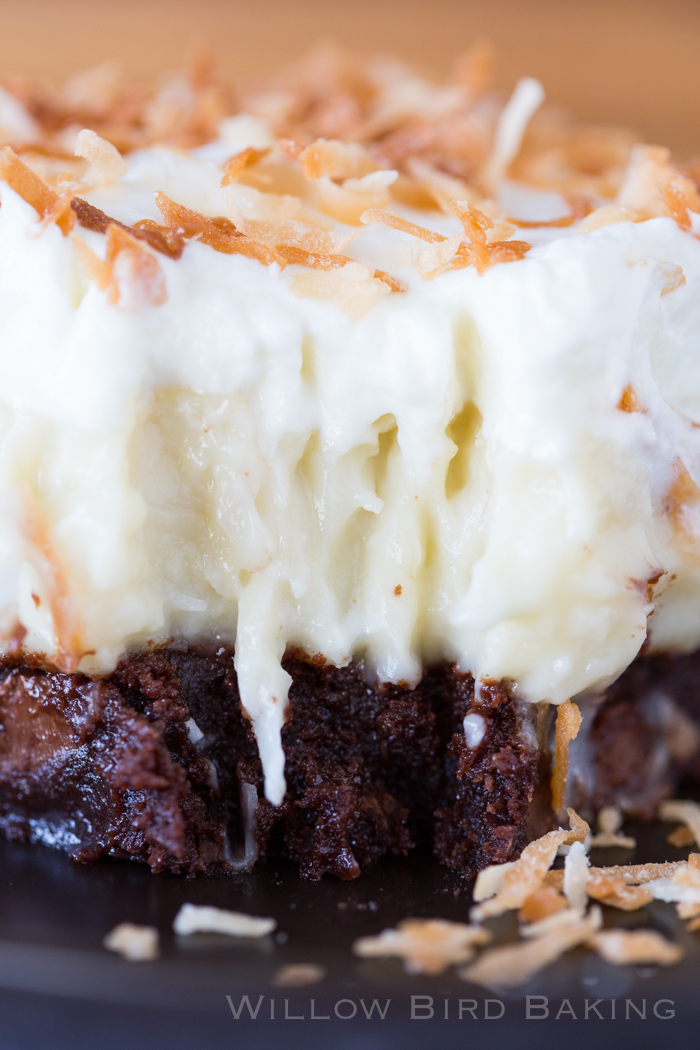 Coconut Cream Brownies
Nearly everyone finds writing hard. Writers find writing hard. What makes writing hard for you?
Perfectionism makes writing hard for me. I have high standards for the impact I want my writing to have. I've read such breathtaking work — and I almost won't read it anymore because I know it feeds this despair in me — so I know how beautiful, perfect a sentence or image can be. I know you can make someone stop and exclaim, "HOW DID THEY THINK OF THAT."