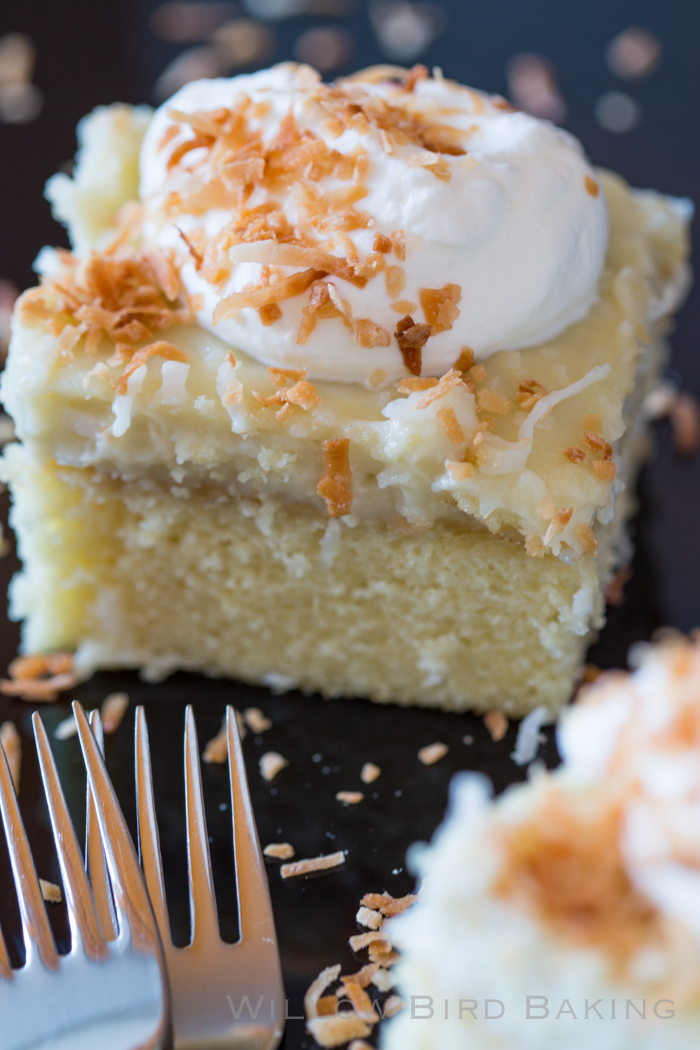 Coconut Cream Snack Cake
Sitting in Chick-fil-a right now on a wobbly booth seat. Equipped with large Coke Zero and free Wi-Fi. Ready to write.
A plump-faced child in the booth in front of me is throwing straws at his grandmother. Another kid is standing on her booth seat to grab forks and ketchup from over the divider. They are all screaming. Every single child is screaming. From the sound of it, there are 8,000 of them. One little angel is loudly petitioning for cherry ice cream. She has repeated her request approximately 8,000 times. Her father is pretending not to hear her.
SOMEONE GIVE THAT KID A CHERRY ICE CREAM.