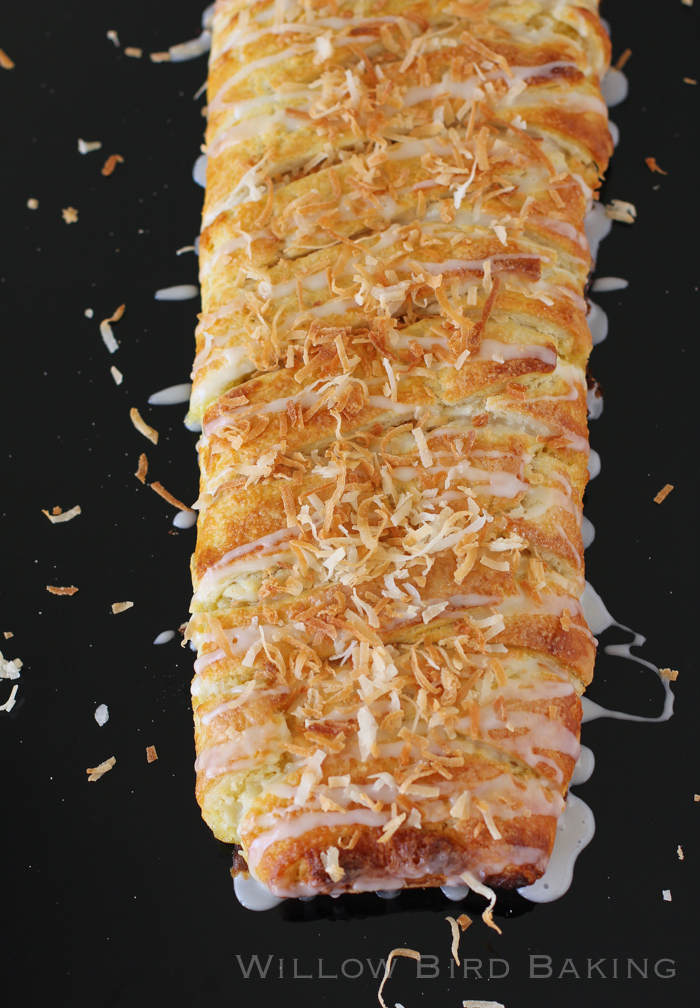 Almond Coconut Pastry Braid
Even though I teach middle school, I forget how critically embarrassed middle school kids can be. I don't even mean how embarrassed they can be when something embarrassing happens. I mean just their every day basal level of embarrassment. If the general population is on ground level, they're up on the 25th floor of Embarrassment Tower. And probably hiding in a closet.
I'm sure there are some kids who don't struggle with this, but there are plenty who do. Even the ones who are outwardly thriving will privately acknowledge the ways social anxiety affects their choices. It's normal and thankfully it fades away by college, where you realize that singing "Hakuna Matata" while dancing around the student union in your duck pajamas won't make your friends look at you funny — perhaps because they're in their Ninja Turtle pajamas and singing Pumbaa's part. But in middle school, every kid is watching the dude next to him, trying to decide what's normal.