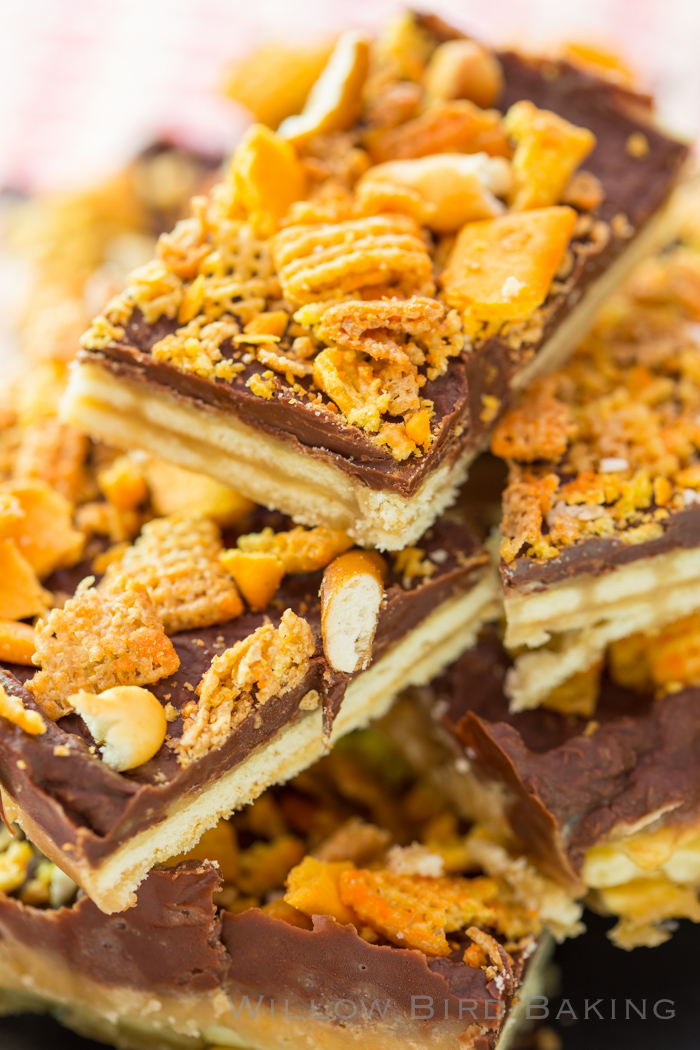 Cheddar Chex Mix Saltine Toffee
Go tell your kids right now that you love them the way God made them. That if they're gay, if they're nonbinary, if they're transgender, if they're bisexual, if they're straight, if they dislike pickles — that you LOVE THEM that exact way, and that you want to know them for who they are whenever they figure that out.
If they're not too young to know about boys and girls, they're not too young to know about other genders. If they're not too young to know about love stories between men and women, they're not too young to know about queer love. Don't make excuses about them being too young to understand what you're saying; go talk to them. Raise them to know that you love them, whoever they are.
Don't wait for them to come and tell you, or it could be too late.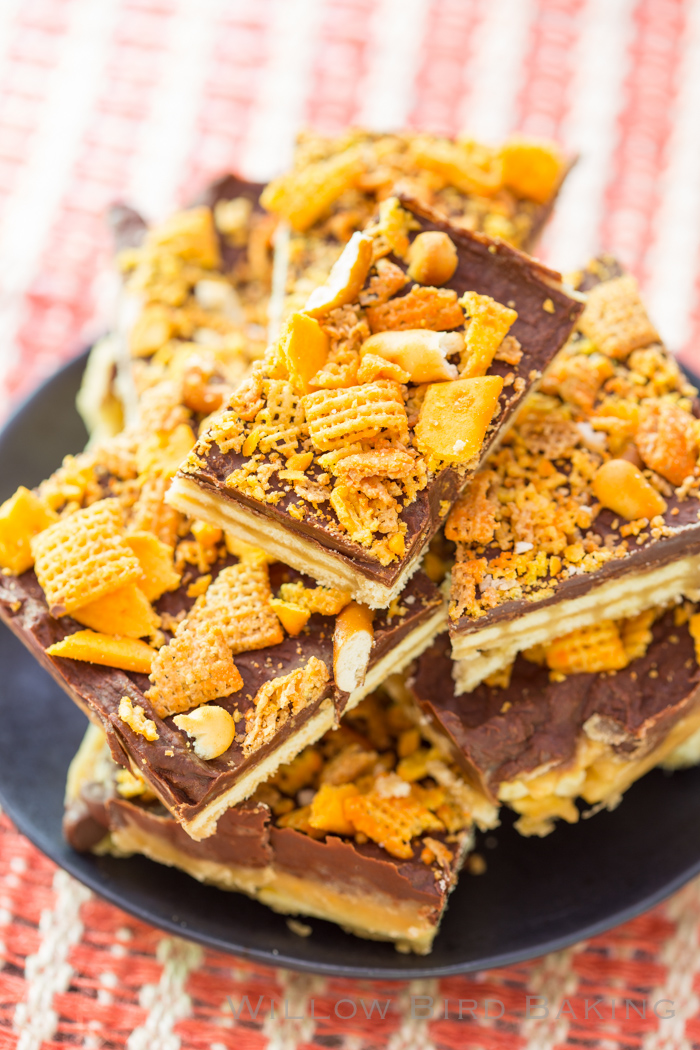 Studies show that lesbian, gay, and bisexual kids are around 3 times more likely to attempt suicide than their straight peers. And around 40% of transgender people have attempted suicide. Did you really read that?
Let me say it again. AROUND 40% — OR ALMOST HALF — OF TRANSGENDER PEOPLE HAVE ATTEMPTED SUICIDE, and 92% of those attempted it before age 25. If you thought being trans was a fun trend to get attention, please read that a few more times.
Facts like these are why in California and now New Jersey, it's illegal not to include LGBTQ+ history in the curriculum. Kids need to see themselves, know that they belong in the world and in their school, and feel like their identity is valued.
That's why if you don't support queer kids, you shouldn't be a teacher. And this is gonna piss people off (but harming kids pisses me off, so), but if you don't support queer kids, you shouldn't be a parent. You shouldn't cause irreparable harm to kids because of your bad opinions.
In some small ways, harm because of your opinions is inevitable. For instance, they really shouldn't have to look at that tragic sweater you won't give away and they're never gonna forget your terrible taste in road trip music. But in other ways, bad opinions can wound a child's ability to fully inhabit their identity. This is what is unacceptable.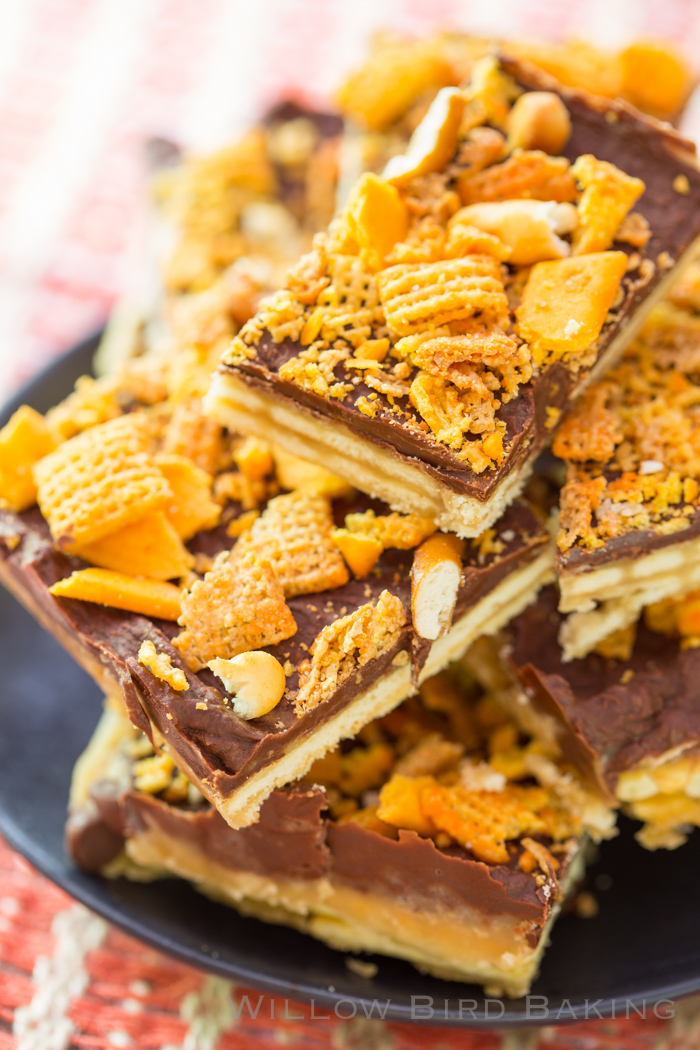 You don't have a right to decide who your kid is. I know that's hard, but it's true. You really don't.
Get your head and your heart right so you don't lose your child — emotionally as they disconnect from you for their safety or, God forbid, entirely as they disconnect from this Earth. Show them right now they belong and that you love them. Their life and safety are more important than any stronghold you built out of misguided faith.
It's time to change.
One year ago: Tuna Melt Sliders (and the Best Super Bowl Food!)
Two years ago: Hot Toasted Coconut Cake
Three years ago: Coconut Tres Leches Skillet Cake with Whipped Icing
Four years ago: Buttery Almond Pastry Braid
Five years ago: Fantastic Mimosa Recipe
Six years ago: White Sheet Cake with Fluffy Whipped Icing
Seven years ago: Red Velvet Cheesecake-Stuffed Cake Balls
Eight years ago: Carrot Cake Sandwich Cookies with Honey Cardamom Cream Cheese
Nine years ago: Nanaimo Bars

Cheddar Chex Mix Saltine Toffee
I've gone a little SWEET and SALTY crazy. I've been LOVING the combo of these buttery Club crackers (my favorite crackers!) with the buttery toffee and then the zing of the cheddar Chex Mix. Just trust me!
Author:
Willow Bird Baking
Ingredients
about 35 Club crackers
1/2 cup butter
1/2 cup packed brown sugar
4 ounces semisweet chocolate chips (fair-trade only)
1/2 cup cheddar Chex Mix, crushed slightly
Instructions
Preheat the oven to 350 degrees F. In an 8-inch square baking pan, create a a foil sling and spray it with cooking spray. Line the cheese crackers in a single layer over the bottom of the pan, breaking them in half to fill in spaces as needed.
In a heavy-bottom saucepan, melt the butter over medium heat. Add the brown sugar and bring to a boil. Cook, stirring constantly, for about three minutes. Pour over the cracker layer and work quickly to gently spread the mixture to the edges. Place the pan in the oven for 4 minutes. Remove and sprinkle chocolate chips evenly across surface and return to the oven for 2 minutes. Spread the chocolate chips into an even layer of chocolate across the top and sprinkle on chopped Almond Roca or toffee bits.
Chill for 30 minutes or until firm. Cut into squares and serve.