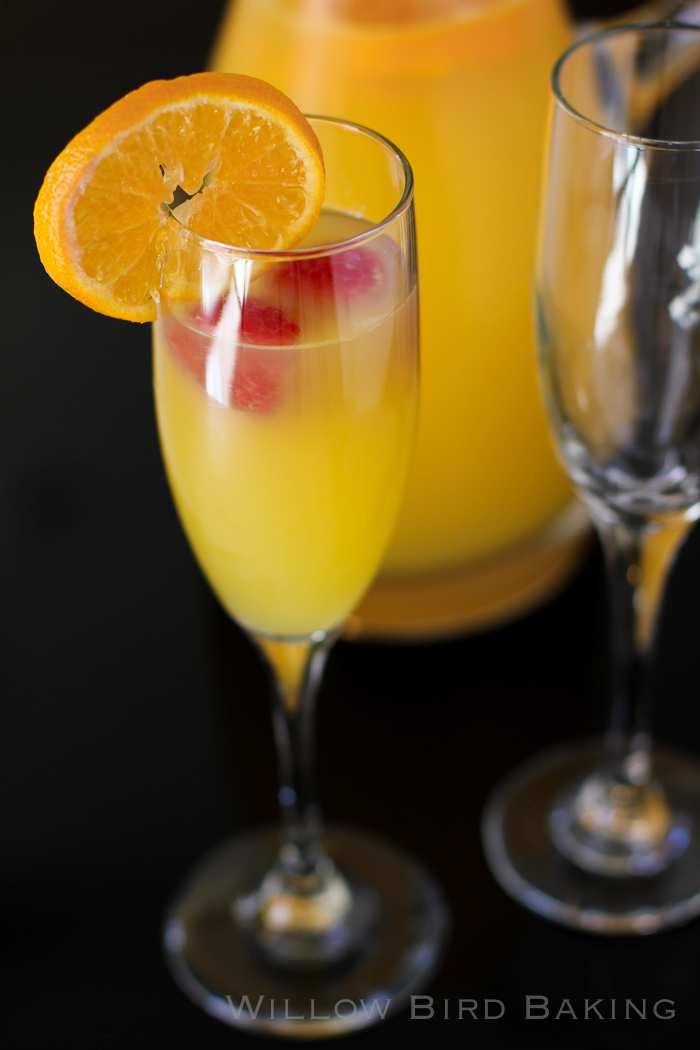 Fantastic Mimosa Recipe
Facebook is driving me up the wall (pun intended). In the past, Willow Bird Baking's Facebook page has been sort of a "home base" for us to chat about all sorts of topics. I share new posts, sure, but we also discuss everything from which way you put your toilet paper on the roll to your favorite trashy snacks. Silly discussions, serious discussions, advice exchanges, "share your favorite song" dance parties, and the occasional Pepsi vs. Coke argument — you name it, we've talked about it. We've had so much fun over the years.
Now, however, things are changing.
Now, Facebook is hiding my posts from the majority of my followers. The algorithms they use to decide what shows up on your newsfeed have gotten very aggressive. Though Willow Bird Baking has over 10,800 Facebook followers, only about 400 see my posts at any given time. This means discussions that used to be huge and fascinating are now pretty tiny (although still fun!) And it means plenty of you who would probably enjoy joining in and commenting might never even see the post!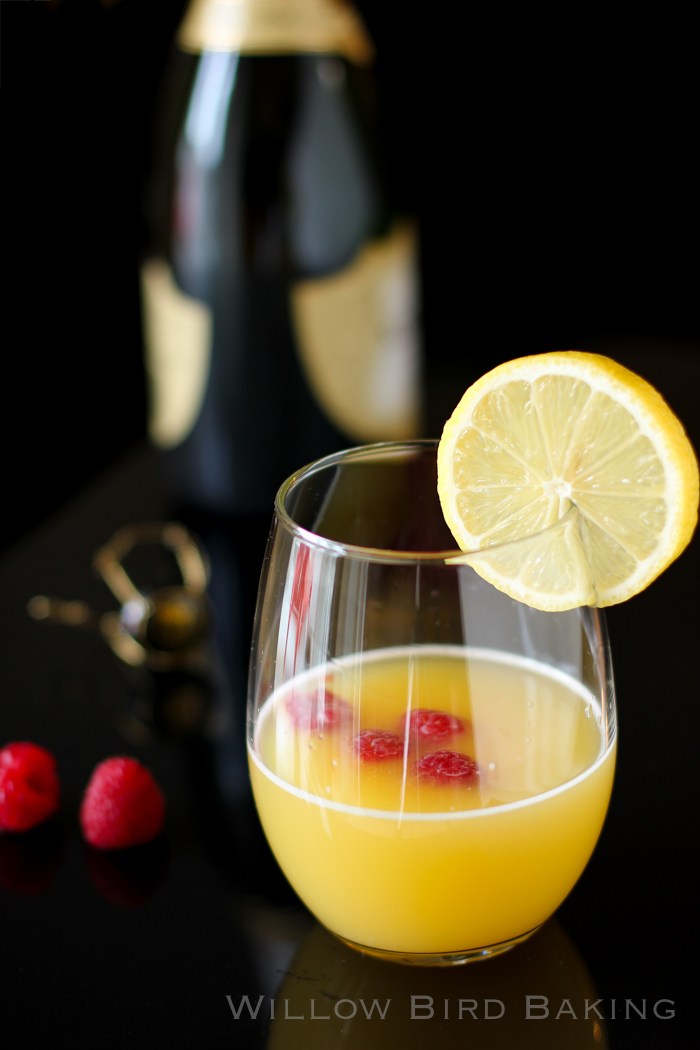 Facebook's motive is simple: they want page owners to pay to promote their posts and get them seen. They're a business after all. I get it. But it still makes me sad that I can't reach people who said they want to be reached. I've been brainstorming solutions and I think I've found a couple of great ones!
First is the easy part: if you like, comment on, and share my Willow Bird Baking Facebook posts, you'll see them in your newsfeed more reliably. But I'd love a way for you to see EVERYTHING you WANT to see, period. That's where my newsletter comes in!
I've created a new weekly newsletter for those of you who love to share in the community here. If you sign up, you'll get an email once a week that'll have a newsy update, links to all the fun discussions we've had on Facebook that you can join in (so you won't miss any), and special bonus features. Sometimes there might be an extra secret recipe, or sometimes a chance to win a gift. I really just wanted a fun, easy place to keep in touch now that Facebook can't quite be trusted. 'Cause I love you people.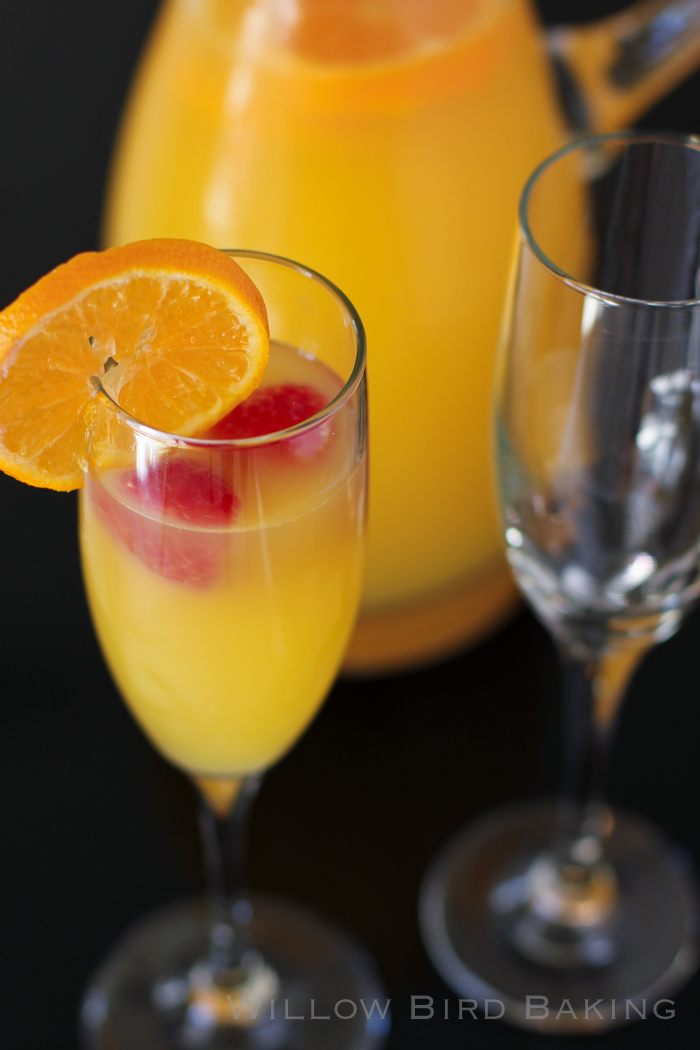 Now, because I know how carefully I guard my email inbox, let me assure you: I won't email you more than once per week (unless you're also signed up for the #happymoments2014 challenge, in which case you'll get that email too). I won't share your email address. It's just a fun, low-pressure place for our lovely community to keep on goin' strong. Sign up by entering your email address below.
And now let's share a drink! I recently made a big pitcher of Mimosas (my favorite cocktail!) for a brunch get-together and they were so delicious. I've tried several recipes to find my favorite and this one definitely wins. Grab your favorite glass and enjoy.
What are your thoughts about Facebook lately?

One year ago: Spaghetti Squash Baked "Pasta" Boats
Two years ago: Clementine Mousse Cheesecake
Three years ago: Red Velvet Cheesecake
Four years ago: Valentine's Truffle Heart
Mimosas

---


Recipe by: Adapted from Inspired Taste
Yield: 1 pitcher of Mimosas (8 servings)

This is my favorite Mimosa recipe! Serve a big pitcher of Mimosas at brunch for a bright, fresh zing!

Ingredients:
1 (750 mL) bottle of Prosecco, chilled
1/2 cup Triple Sec, chilled
3 cups (plus a smidge) pulp-free orange juice (I used a regular sweetened version), chilled
orange slices and raspberries for garnish

Directions:
Make sure all of the ingredients are well chilled. Not long before serving, pour the champagne into the pitcher first. Add Triple Sec and then add orange juice. Adding the orange juice last will naturally mix the mixture so you don't have to stir and lose bubbliness. Add the orange slices and chill the mixture until ready to serve. To serve, pour into a champagne flute and add a few raspberries for color. Keep the pitcher chilled between rounds.