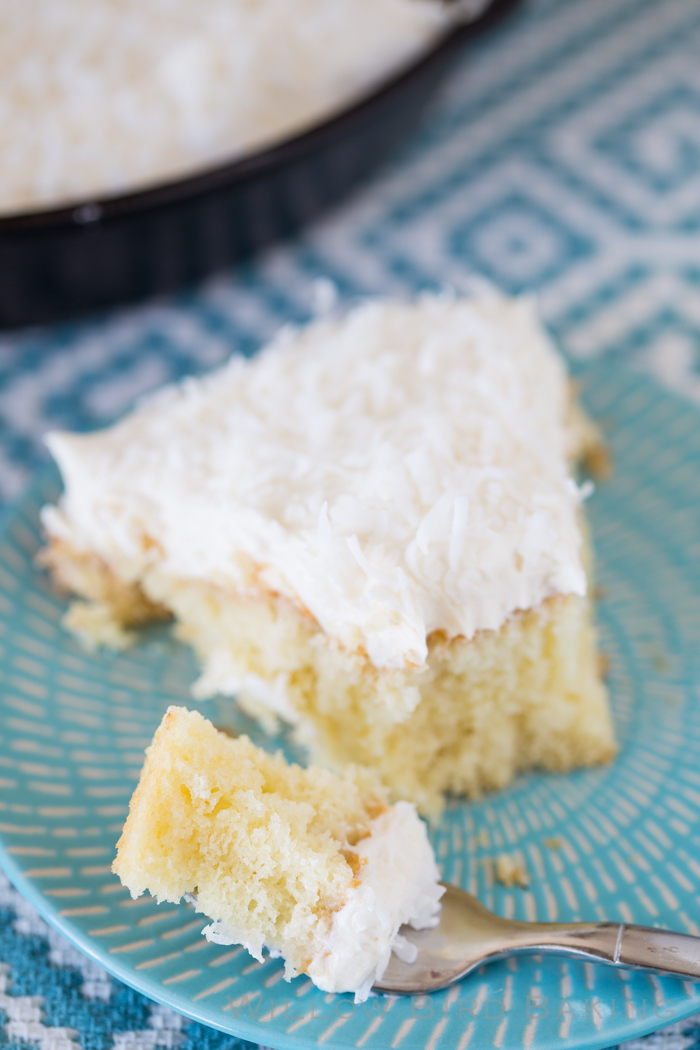 Coconut Tres Leches Skillet Cake with Whipped Icing
During my sophomore year in college, I moved to Beaufort, a small town on the coast of North Carolina. I lived there for a few months before traveling for a month down the Eastern seaboard to study marine zoogeography. That semester changed my life, and I've continued to process the memories over the years. Periodically I'll share stories here on Willow Bird Baking from that time.
One of the stops on our trip south was Sapelo Island, Georgia. It's not a place most people get to go — you have to get your name on an approved list to get on the ferry over to the island. Because of our work cataloging invertebrates — work that often amounted to crawling through the ocean on all fours hunting for critters and then poring over dichotomous keys to discover their identity — we were granted passage to the University of Georgia Marine Institute on the island.
As a result, I found myself on a ferry whose wake catapulted unlucky fish into the mouths of waiting seagulls. My classmates and I eagerly watched off the sides of the boat, all but ignoring the beautiful Georgia lowlands sunset in hopes of catching a glimpse of dolphins. When we arrived on the island, we walked through a fairy tale of trees weeping with Spanish moss, which my more-Southern friends warned me not to touch. "It's full of all kinds of creepy-crawlies," they noted, careful to use the scientific terminology we were painstakingly learning. We were welcomed into Hogg Hummock, a Gullah-Geechee community that has been on the island for generations, and treated to what is still one of the best meals I've ever eaten in my life.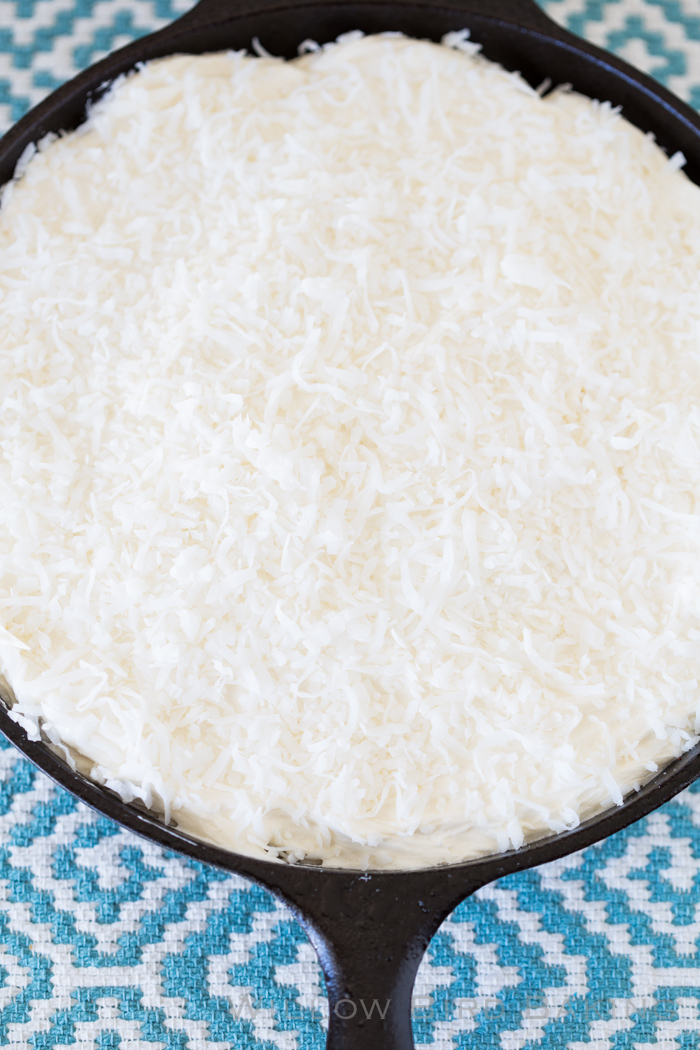 After a few days of getting to know the island's octopods, snails, and clams, it was Sunday and time for a day of rest. We put on as close to our Sunday best as we had been able to pack in our tiny suitcases and made our way to St. Luke Baptist Church. The sermon was beautiful and the people were so generous to welcome a motley crew of students. But what was really special to me was one of the hymns we sang. You might know it yourself. Part of it goes: And we will tell the story of how we've overcome. We'll understand it better by and by. Singing that song, I had one of those moments — I call them airplane moments — when I knew God was clearly speaking to me.
At the time, I thought that God was telling me to hold on for more understanding of my time in Beaufort. It was unusual for a sophomore to be accepted on the trip at all, and I had never been this far away from home. I had prayed fervently before the beginning of the trip for God to only send me if he had a use for me there. It probably sounds silly to some people, but packing up my car and driving 6 hours away from home was my first giant step out into faith. And it's true: as the trip went on and I got to know a beautiful classmate whose life God was in the process of saving, I did understand my role there more clearly. But as usual, I had underestimated the scope of the work God was doing.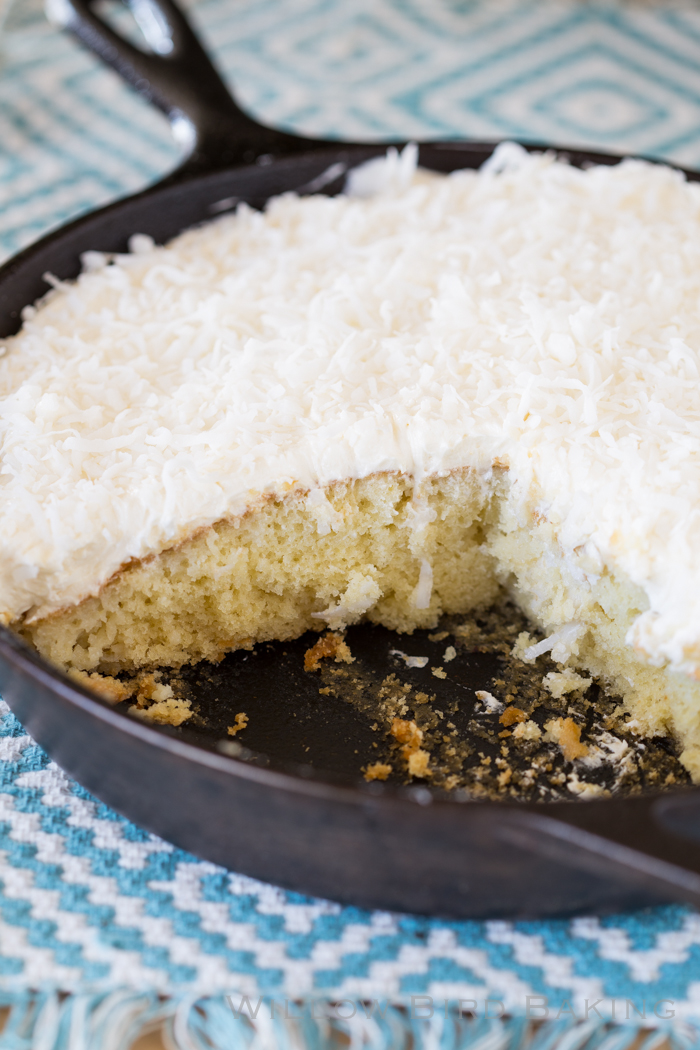 He knew the broader mystery unfolding in my life. He knew I would eventually find myself unable to eat without a confusion of guilt and hatred coursing through my body. He knew about the summer I would find myself in a gown and socks that weren't mine, watching Ice Age in the waiting room of the emergency room, hoping they would let me go. He knew about the blurred lane lines, the broken nose, the blood, the hazy days spent looking through funny pictures to keep myself alive. That day in church, I had no idea about the plot twists waiting for me, but He did. And He planted a message deep in my heart to remember: you'll understand it better by and by.
I'm more aware now than I was on Sapelo Island not because I've reached the "understanding" part yet, but more because I now know I haven't. I expect there will be more twists, and I won't even kid myself about being prepared for them. Instead, I'll just hold on tight to the promise He whispered to me in that church and watch the horizon for dolphins.
* * *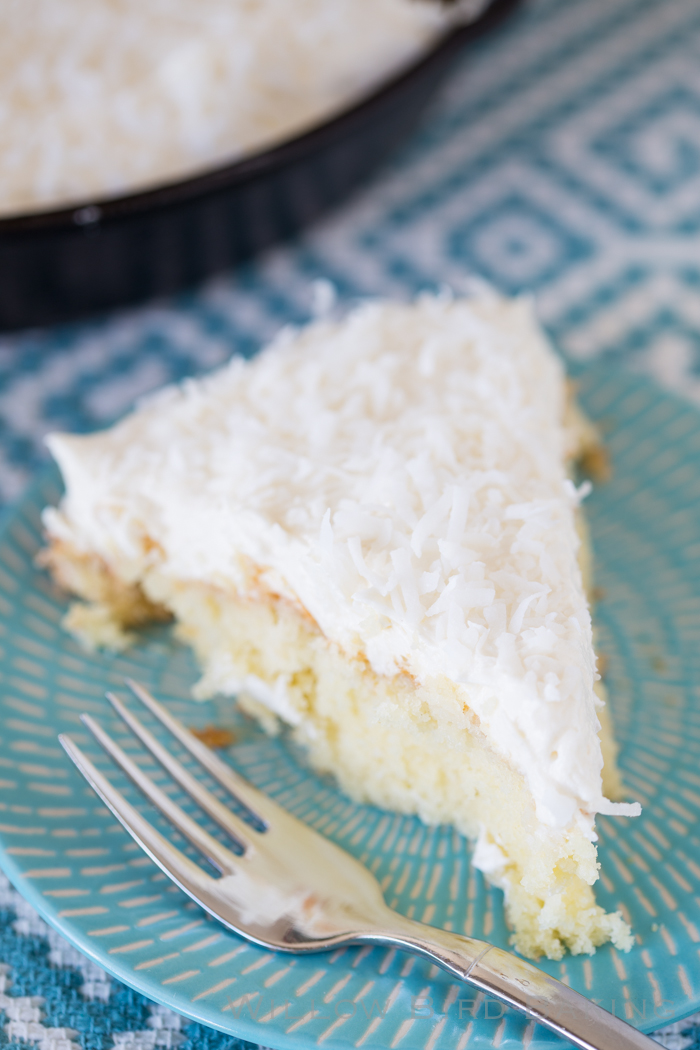 This easy coconut cake is the answer to the near-constant coconut craving I've had lately. It whips up quickly and is moist, fluffy, and drowned in three milks and the absolute BEST whipped frosting I've ever found. Coconut fans, rejoice!
One year ago: Paleo Scallion Pancake
Two years ago: Insane Chili Cheese Dip
Three years ago: White Sheet Cake with Fluffy Whipped Icing
Four years ago: Red Velvet Cheesecake-Stuffed Cake Balls
Five years ago: Magnificent Cream of Mushroom Soup with Crispy Leeks
Six years ago: Ugly as Sin Coconut Cake

Coconut Tres Leches Skillet Cake
This is a coconut lover's dream recipe! This coconut cake is drowned in a tres leches mixture before being topped with clouds of my favorite fluffy whipped icing. The recipe below makes a lot of frosting because it's one of my favorite parts, but if you're not big on frosting, feel free to half it.
Ingredients
Cake Ingredients:
1/2 cup butter
1/2 cup water
1 1/8 cups cake flour
1 cup white sugar
1/2 teaspoon baking soda
1/2 teaspoon salt
1 egg, lightly beaten
1/4 cup sour cream
1/4 teaspoon coconut extract
1/4 teaspoon vanilla extract
Tres Leches Ingredients:
1/4 cup half-and-half
1/4 cup sweetened condensed milk
1/4 cup coconut milk
Whipped Icing Ingredients:
1 cup milk
5 tablespoons flour
1 1/4 cups granulated sugar (not powdered sugar)
1 teaspoon coconut extract
1 teaspoon vanilla extract
1 cup butter, at room temperature
about 1 cup shredded coconut (for topping)
Instructions
To make the cake: Preheat the oven to 375 degrees and prepare a 10-inch oven-safe skillet sprayed with cooking spray. In a medium saucepan over medium heat, bring the butter and water to a boil. In the meantime, in a separate large bowl, whisk together the cake flour, sugar, baking soda, and salt before whisking in the egg, sour cream, coconut extract, vanilla extract. Mix to combine. While mixing, slowly pour in the boiling butter and water mixture. Mix to combine completely. Your batter will be very runny. Pour the batter into the prepared baking pan. Bake at 375 degrees for 17-22 minutes or until a toothpick inserted in several places comes out with a few moist crumbs. When the cake is still hot, poke it all over with a fork to create a porous surface.
To make the tres leches: Mix the three milks together well and pour evenly over the surface of the cake while it's still hot. Place the cake in the fridge to cool completely and soak up all the milk mixture (I waited about 2 hours).
To make the frosting: Heat the milk, flour, and granulated sugar together over medium heat, whisking constantly. Once it starts to boil, continue whisking and heating it for around 7 minutes or until it's very thick, like cake batter consistency. Remove the mixture from the heat and add the coconut and vanilla extract. Remove the mixture to a shallow pan and let the mixture cool completely (after a bit, I stuck mine in the fridge to hurry it along). Once the mixture is completely cool, beat the butter in the bowl of a stand mixer until soft and fluffy. Add the completely cooled mixture and beat on high until you have fluffy frosting the consistency of stiff whipped cream (this takes 2-4 minutes, so be patient). Dollop most of the frosting out onto your cake and spread it out evenly. Top with coconut and serve!