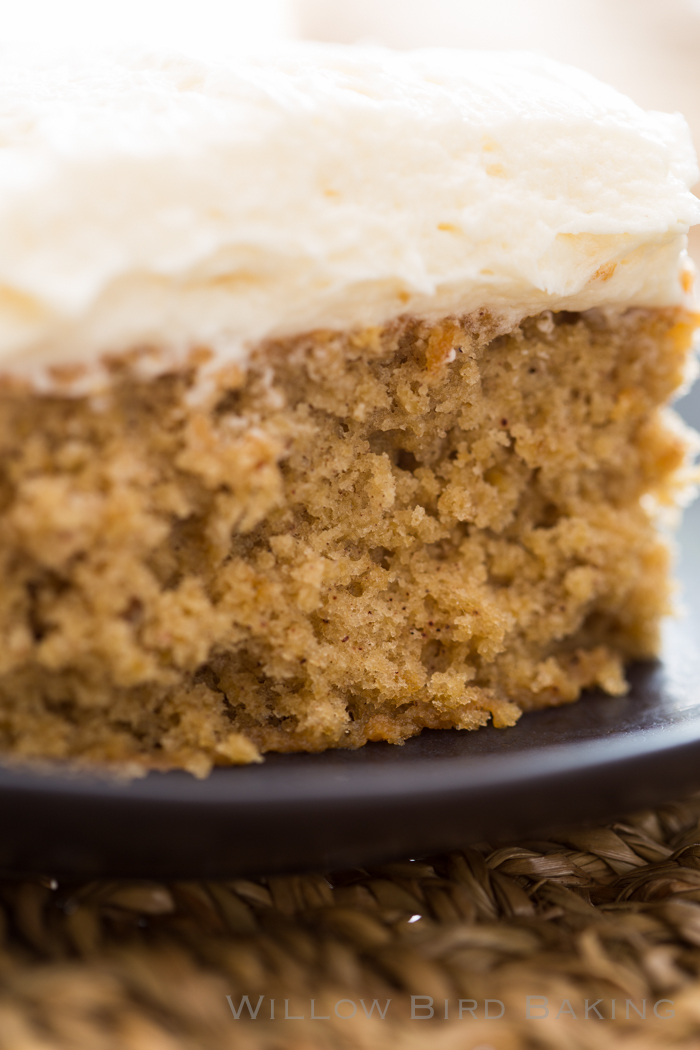 Oatmeal Cream Pie Cake
The first day of school is tomorrow! By the time most of you are reading this, I'll be up to my ears in 6th graders.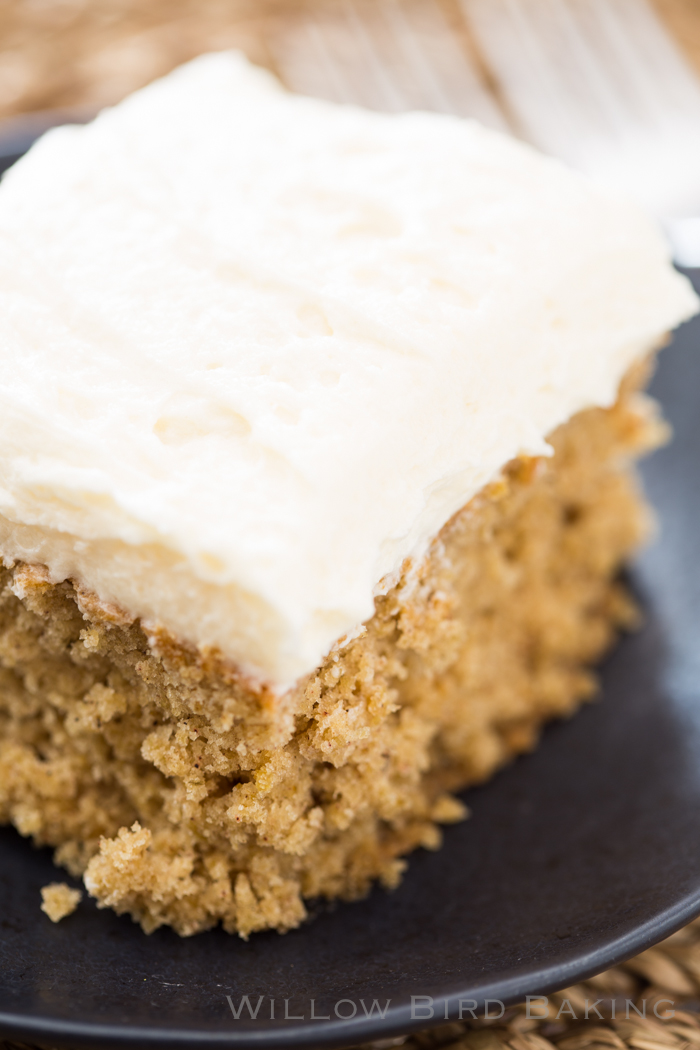 Around this time of year I always desperately wish for more summer, and start to dream about how I could've spent my summer better. Could I have gone to the pool more? Hiked more? Written more?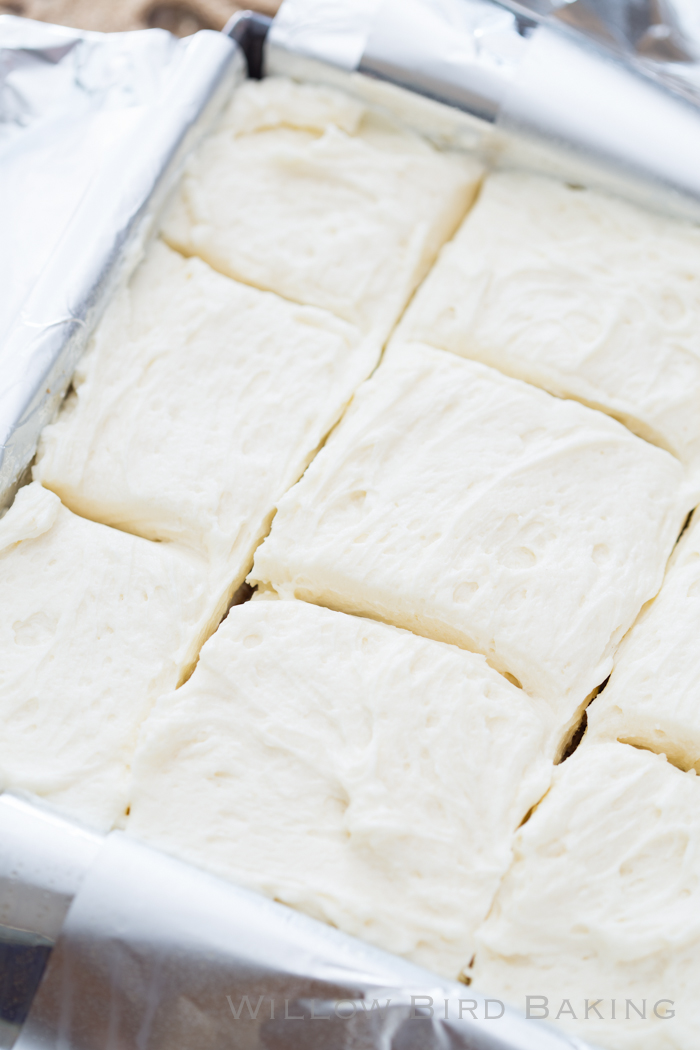 I also start to lament how little of the architecture of my teaching I renovated over the summer. Should I have read more teaching books? Made bigger plans? Restructured my pedagogy?
But the truth is, once the school year starts, time doesn't stop. I'll have to plan a little more to get in time at the pool or to adjust things in my classroom, but I'm better at doing that when my schedule's fuller. I have to trust that I can keep moving forward even as things get busy again.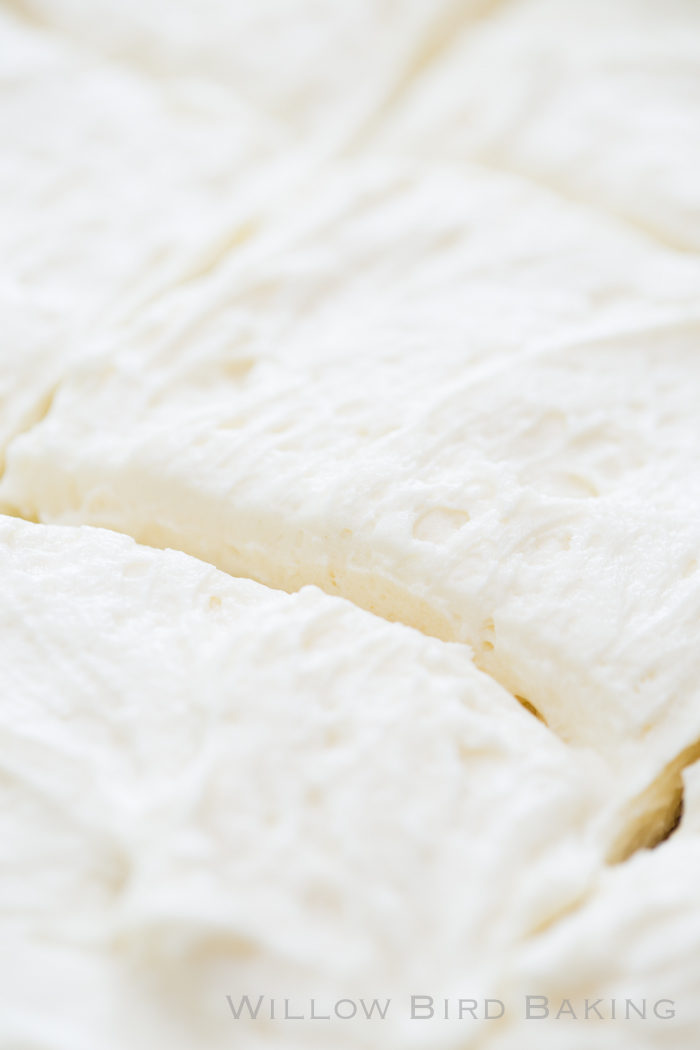 One thing I'll still carve out time for, as always, is baking. It was lovely last weekend to plan and bake a cake based on my favorite Little Debbie snack: Oatmeal Cream Pies. I took a moist, delicious oatmeal spice cake and topped it with my favorite fluffy whipped icing to create this delicious dessert. Enjoy!
One year ago: Trader Joe's Recipe: 2-Ingredient Chili Cheese Dip
Two years ago: Caramelized Pineapple Cheesecake Cups
Three years ago: Roasted Peach Skillet Cake Recipe
Four years ago: Strawberry Pop-Tart Pie
Five years ago: Brown Sugar Pop-Tart Ice Cream Sundaes
Six years ago: German Chocolate Cheesecake
Seven years ago: 48 Homemade Breakfast Cereals
Eight years ago: Lemon Blueberry Cake

Oatmeal Cream Pie Cake
If you love those little oatmeal cream pies, I have the perfect cake for you! This recipe for Oatmeal Cream Pie Cake combines a moist and delicious oatmeal spice cake with my favorite fluffy whipped icing.
Ingredients
Cake Ingredients:
1 cup (3 ounces) quick-cooking oats (don't use old-fashioned or instant oats for this)
3/4 cup water , room temperature
3/4 cup (3 3/4 ounces) unbleached all-purpose flour
1/2 teaspoon baking soda
1/2 teaspoon baking powder
1/2 teaspoon salt
1/2 teaspoon ground cinnamon
1/8 teaspoon ground nutmeg
4 tablespoons (1/2 stick) unsalted butter, softened
1/2 cup (3 1/2 ounces) granulated sugar
1/2 cup packed (3 1/2 ounces) light brown sugar
1 large egg, room temperature
1/2 teaspoon vanilla extract
Whipped Icing Ingredients:
1 cup milk
5 tablespoons flour
1 1/4 cups granulated sugar (not powdered sugar)
1 1/2 teaspoons vanilla extract
1/2 teaspoon almond extract
1 cup butter, at room temperature
Instructions
Preheat the oven to 350 degrees F. Create a foil sling for an 8-inch square pan: cut two 16-inch lengths of foil and fold them to widths of 5 inches each. Fit foil pieces into baking dish, one overlapping the other, pushing them into corners and up sides of pan; allow excess to overhang pan edges. Cut two more pieces of the same size and arrange them in the same way, except perpendicular to the first two. This creates a sling that will help you remove the cake after baking and cooling. Spray foil lightly with nonstick cooking spray.
Combine the oats and water in medium bowl and let sit until water is absorbed, about 5 minutes. In another medium bowl, whisk flour, baking soda, baking powder, salt, cinnamon, and nutmeg together.
In bowl of standing mixer, beat butter and sugars on medium speed until combined and mixture has consistency of damp sand, 2 to 4 minutes. Add the egg and vanilla; beat until just combined. Add the flour mixture in 2 additions and mix until just incorporated. Add the soaked oats and mix until just combined.
Give the batter final stir with rubber spatula to make sure it's thoroughly combined. Transfer the batter to prepared pan and lightly tap against counter 3 or 4 times to dislodge any large air bubbles; smooth the surface with spatula. Bake cake until toothpick inserted into center comes out with few moist crumbs attached, 26-30 minutes, rotating pan halfway through baking. Let cake cool completely.
While the cake bakes, heat the milk, flour, and granulated sugar together over medium heat, whisking constantly. Once it starts to boil, continue whisking and heating it for around 7 minutes or until it's very thick, like cake batter consistency. Remove the mixture from the heat and add the vanilla extract. Remove the mixture to a shallow pan and let the mixture cool completely (after a bit, I stuck mine in the fridge to hurry it along).
Once the mixture and the cake are both completely cool, beat the butter in the bowl of a stand mixer until soft and fluffy. Add the completely cooled mixture and beat on high until you have fluffy frosting the consistency of stiff whipped cream (this takes several minutes, so be patient). Frost your completely cooled cake with a thick layer. Serve immediately.