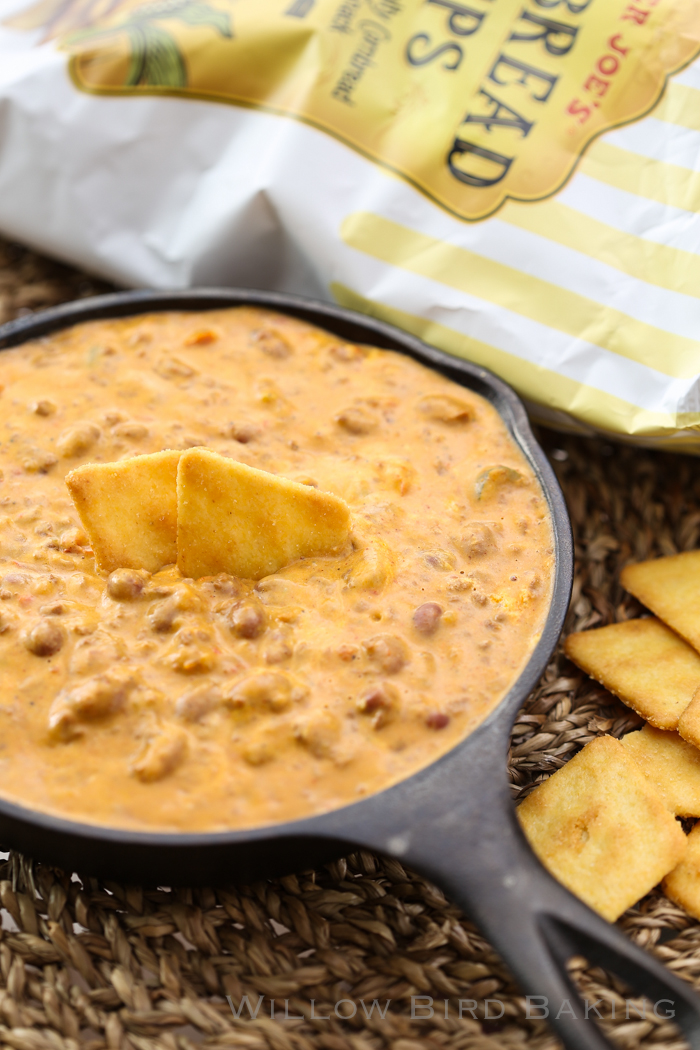 Trader Joe's Recipe: 2-Ingredient Chili Cheese Dip
Wanna make some kids really happy? Have a couple of bucks to spare? I have a proposition for you. I'll trade you this super easy, football-worthy chili cheese dip recipe for a library book. Here's what I mean:

As many of you know, I'm a teacher in addition to writing Willow Bird Baking.
My 7th grade students are choosing books from our classroom library tomorrow. The problem? Our library is small. These kids are excited about books and I want them to have amazing choices so that excitement grows!
If you have a few bucks to spare to offer a kid a good book, this Amazon wishlist includes a bunch of books I'd love for them to have access to. Both new and gently used books work great for us!
Have a favorite book from when you were in middle school? Even if it's not on our wishlist, trust me, we'd love it! Our mailing address at school is Julie Ruble / 1949 Discovery Falls Drive / Chula Vista, CA 91915. Any book you send us will go straight into our class library with great fanfare!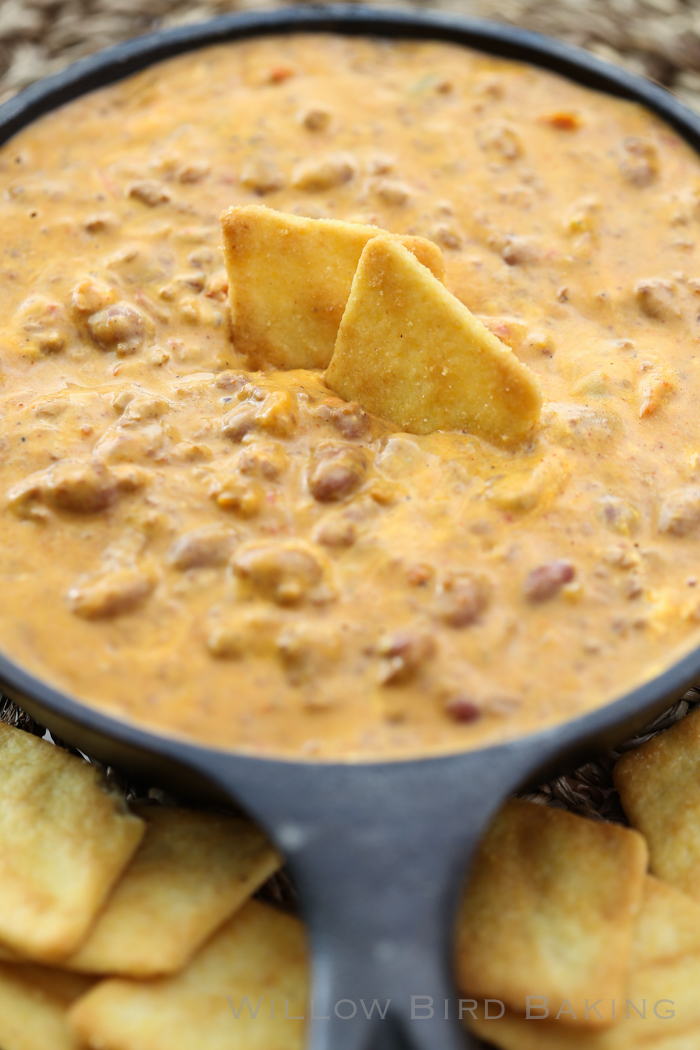 Now here's that recipe I promised — such as it is! My Trader Joe's was sampling this combo the other day and I knew I had to share it with you. It's just two ingredients from your local Trader Joe's, two minutes in the microwave, and bam! Perfect football snack. Enjoy it with their new cornbread crisps, which are slightly sweet just like Southern cornbread!
One year ago: Coconut Cream Brownies
Two years ago: Coconut Cream Snack Cake
Three years ago: Strawberry Pop-Tart Pie
Four years ago: Lemon Raspberry Gooey Butter Cake
Five years ago: German Chocolate Cheesecake
Six years ago: Gooey S'mores Bars
Seven years ago: Mango Raspberry Rosecakes

Trader Joe's Recipe: 2-Ingredient Chili Cheese Dip
This super quick and easy 2-Ingredient Chili Cheese Dip uses two Trader Joe's products and can be thrown together in 5 minutes flat! Perfect for watching football!
Author:
adapted from Trader Joe's
Ingredients
1 (15-ounce) can vegetarian chili
heaping 1/2 cup Cheddar with Jalapeños Pub Cheese
Cornbread Crisps (for serving)
Instructions
In a microwave safe, covered bowl, heat the vegetarian chili for 2.5 minutes. Stir in the pub cheese until smooth. Serve with cornbread crisps.