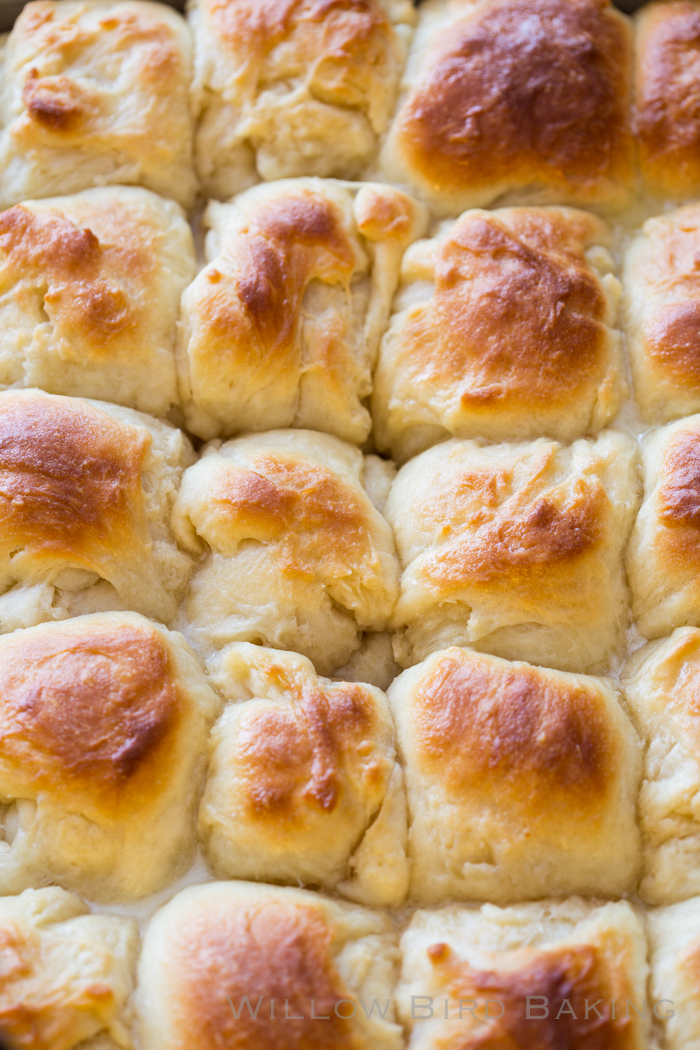 The Best Easy Yeast Rolls
THROW AWAY YOUR DING DANG CHRISTMAS YEAST ROLL RECIPE RIGHT THIS SECOND BECAUSE IT'S A LIE AND CLYTA LUNSFORD IS HERE TO SAVE YOU. I don't know who Clyta Lunsford is (Lord forgive me, because I'm sure she's a relative, but I have like 800 million of those and) but SHE KNOWS WHAT'S UP and she told my family what's up and I'm here to tell you what's up.
This yeast roll recipe is what's up. You need to make two batches of it tomorrow (it comes together in like 5 minutes, calm down): one for cinnamon rolls on Christmas morning and one for actual yeast rolls for Christmas dinner.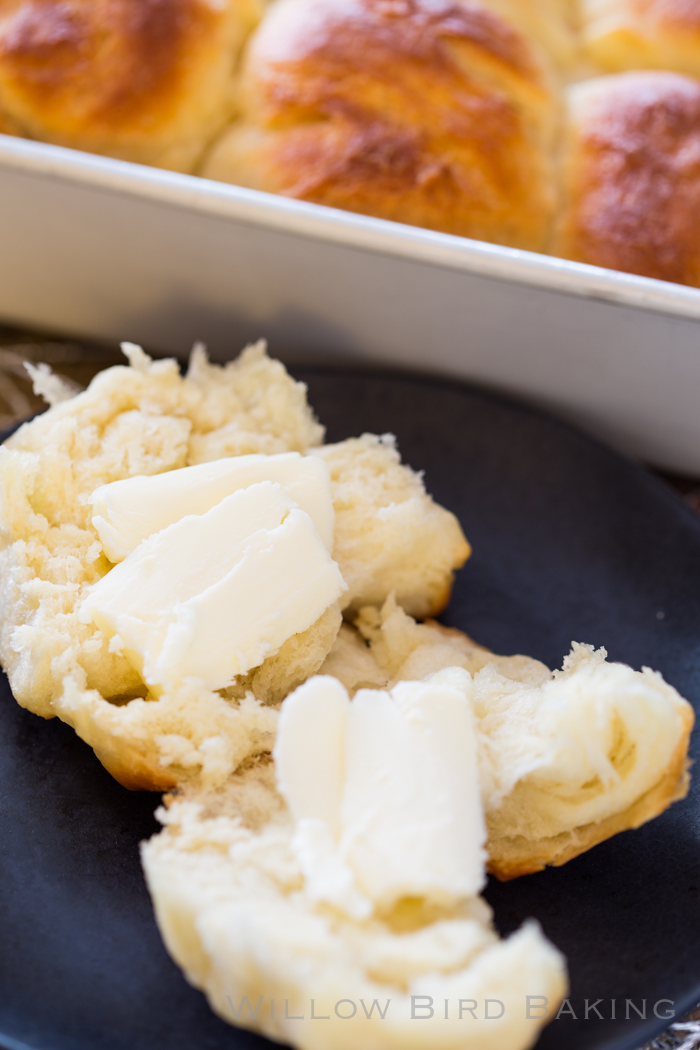 This recipe is Clyta Lunsford's Overnight Yeast Roll recipe. I think I asked my mom once who Clyta was but either she didn't know or she told me and I forgot. I just imagine her as this floury grandmother who took no one's shit and made excellent honey butter.
(Speaking of honey butter, stay tuned for that recipe soon. You need it with these rolls.)
To turn these babies into cinnamon rolls, just roll 'em out, douse 'em in WAY more melted butter than you think you need (like it should be pooling, don't be stingy) and then a ton of cinnamon-sugar. Roll 'em up, proof 'em as instructed below, and bake.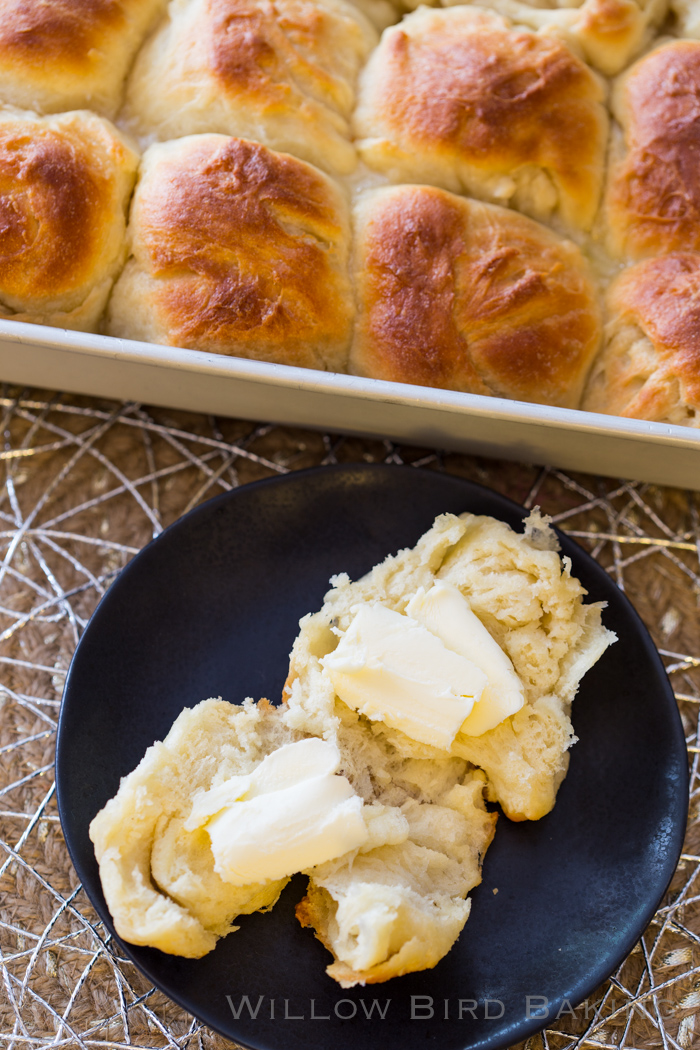 I KNOW YOU ALREADY HAD A RECIPE PICKED OUT, maybe those clover-shaped rolls or God forbid some canned something or other (YOU KNOW I'm not a snob, y'all, but it's Christmas…). THROW IT AWAY.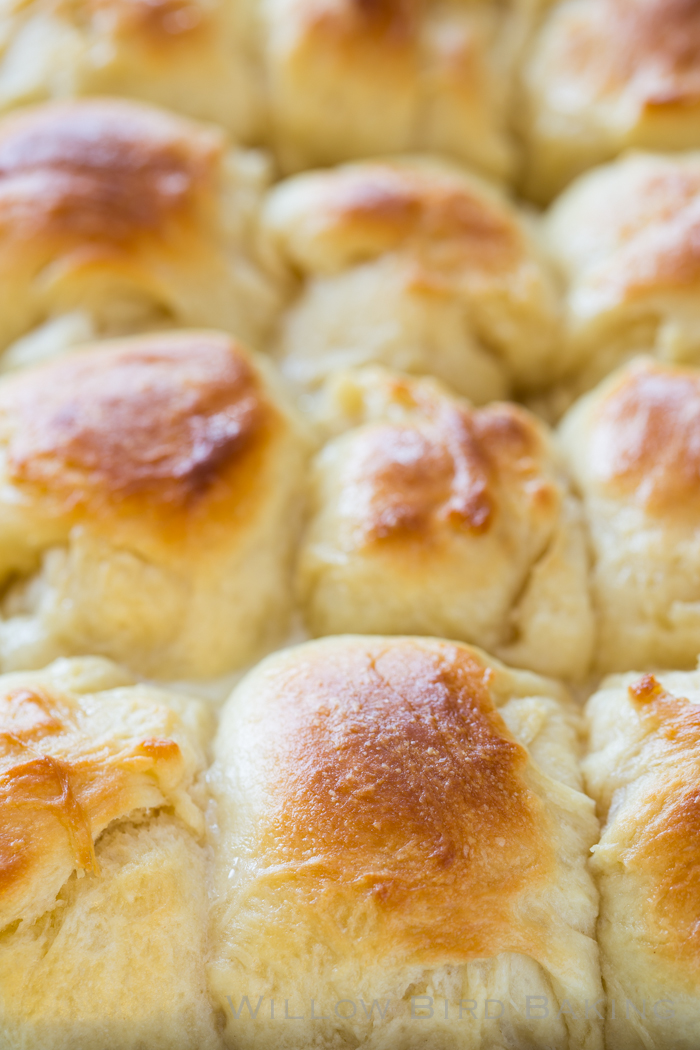 Trust me.
You're welcome.
One year ago: Quick Iced Maple Sheet Cake
Two years ago: Cheerwine Hand Pies
Three years ago: Chewy Brown Butter Oatmeal Creme Pie Bars
Four years ago: Pumpkin Pecan Cream Cheese Spread
Five years ago: Pumpkin Tres Leches Cake
Six years ago: Biscoff Spread Sandy Buddies
Seven years ago: Fresh Open-faced California Sandwich
Eight years ago: Apple, Brie, and Toasted Pecan Panini
Nine years ago: Barefoot Contessa's Carrot Pineapple Cake

The Best Easy Yeast Rolls
These are the BEST easy yeast rolls! Throw them together the night before, let them rise in the fridge, form them into rolls, do a second rise, and pop 'em in the oven. They're amazing with honey butter. This dough is also perfect for making cinnamon rolls if you're into that sort of thing!
Ingredients
2 packages active dry yeast
2 1/2 cups lukewarm water (between 95 and 110 degrees F on a candy thermometer)
2 eggs
3/4 cup sugar
3/4 cup shortening, cut into cubes
2 1/2 teaspoons salt
8 cups all-purpose flour
1/2 cup butter, melted, for brushing over the tops
Instructions
Soften yeast in water for 10-15 minutes to activate it and be sure it foams (if it doesn't, it might have died and you'll want to start over with fresh yeast). Add sugar, salt, eggs, shortening and 4 cups of flour and mix until smooth. Let sit 1 minute, then add rest of flour and mix well. Cover tightly with plastic wrap and refrigerate overnight.
The next day, preheat the oven to 400 degrees F and spray a 9 x 13-inch baking dish and a 9-inch round cake pan (or an 8-inch square baking dish) with cooking spray. I've had the best luck with light colored pans or glass dishes. Pinch off dough and form into rolls (smoothing the dough over the top and pinching toward the bottom creates smooth tops, unlike my rough ones above oops), placing them in the pan. Cover the pans with a towel. Let rise for 1 hour (or until doubled in size) in a warm place, such as on top of the preheating oven.
Bake at 400 degrees for 15-20 minutes. Let the tops get a little browner than you think they should to ensure the rolls aren't doughy in the middle. Brush the tops with melted butter when the rolls are done to soften them (yes, use all the butter). Serve warm with softened butter (or honey butter!) and jam for spreading.