"You know, it doesn't really matter," I said with a shrug.
The AT&T tech looked perplexed by my indifference. I guess customers usually start foaming at the mouth when he tells them he can't get their internet connection up and running. I explained: "I really don't want the internet. You'd be amazed at how much you get done without it."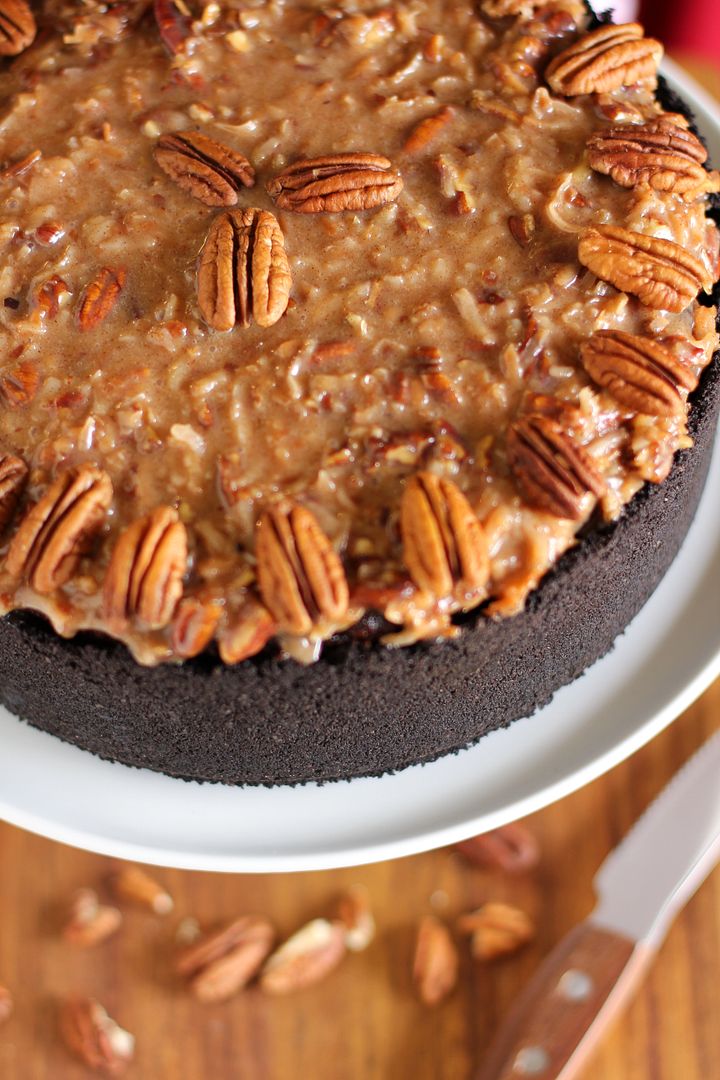 For instance, things I've been getting done:
Napping.
Reading My Berlin Kitchen (Luisa of The Wednesday Chef's amazing new memoir. You have to read it.) on the couch with Byrd beside me.
Unpacking a box every now and then.
Arranging things in my new apartment.
Rearranging things in my new apartment.
Throwing all my windows open and lounging in the gorgeous new autumn.
Eating popcorn by the bucketful.
Trying to be bendy in yoga.
I'm going to be eating these words once my students turn in the first project for me to grade, but for now, I can't believe how many hours there are in the day. I mean, I don't know what I did on the internet all day to eat up the amount of time I've found myself with in its absence. Some worthy things, obviously: recipe research and development, writing about food, lesson planning, emailing students and their parents. But what consumed the rest of my time? Facebook? People.com? A prolonged email-checking stupor?
Actually, I know exactly why the internet was able to fill my schedule: my insidious addiction to multi-tasking.
I've spent the last, oh, sixteen years of my life running around like the proverbial headless chicken, completing each responsibility roughly 5 milliseconds before its due, and dealing with the not-infrequent crisis when a deadline slips by. I work on at least two things at a time, but usually five or six. For instance, right now I'm writing this, posting comments on two friends' blogs, and reading the comments on Willow Bird Baking's latest Facebook status. I'll do each activity for a few seconds before switching to another, throwing in a glance at my email every few cycles for good measure. Why does my brain think this is an efficient way to manage tasks? And why must there be so many useless tasks available on the internet?
I'm going to go ahead and admit to the entire interwebz that I have a therapist. (I'm not even slightly shy about that fact, by the way — because I kind of think everyone should have a therapist. If you have one, you know what I mean! They're wonderful. It's like having a coach for life. Yes, please.) One thing she talks a lot about is mindfulness, which is being fully present, aware, and participatory in your every thought and action.
It's amazing how many things we do mindlessly — things like scrolling through a billion pages of Dog Shaming (baaahaha, okay, I just added that to my list of things-I'm-doing-right-now), eating a whole bag of popcorn while watching a movie, having a phone conversation while working on other things. In fact, I think that if we really examined our daily lives, we'd find that we do most things mindlessly — or at least with split attention. And the internet reinforces that behavior. Time to confess: how many tabs or windows do you have open right now? (I have 13!) How many other activities are you completing while reading this post?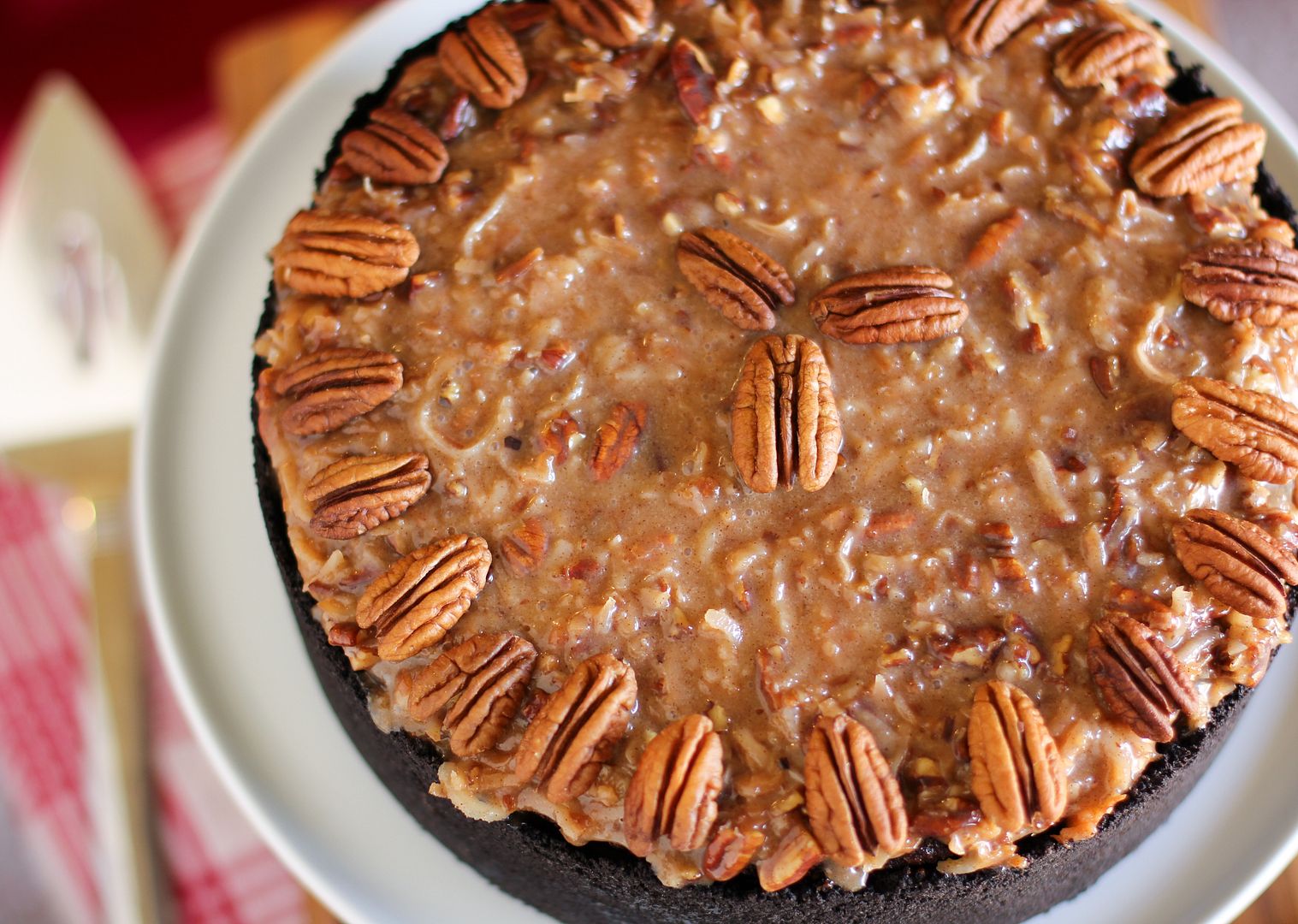 Having one of my favorite mindless-multi-tasking activities (that is, the internet) pulled right out from under me has made me realize how peaceful and productive mindfulness can really be. Sometimes I sit on my couch with a plate of food and do nothing but take bite after mindful bite, feeling the texture of the food, tasting each flavor, and enjoying the process. There's no book in front of me, no television playing in the background. Nothing but me and the next bite. Eating thus becomes a meditation. Every activity I complete can be distilled down to its sensory components, down to the experience of completing it. And my spirit feels so much calmer and more satisfied.
I can't go forever without the internet — I'm a food blogger, after all, and I do get tired of having to find a little café with wifi any time I want to check my email — but I will be using it differently when AT&T figures out what's wrong with my wiring. At least, right after I catch up on Dog Shaming…
One thing I did (mostly!) mindfully Friday night was bake this German Chocolate Cheesecake. I did have soft music playing in the background, but other than that, it was just me, my new kitchen, and each ingredient. I expected the recipe to take forever, but the process actually went rather quickly — perhaps because I was focused on the tasks. I also have sharper memories of each moment: peeling the blocks of cream cheese off of their silvery paper, sticking the toothpick into the fragrant chocolate cake, stirring the coconut-pecan filling until the cold hunks of butter melted into the hot custard. The experience was just what I needed to make my new apartment into my new home. And I found one of those little wifi cafés just to share it with you!
One year ago: Gooey Cookies & Cream Bars
Two years ago: Bittersweet Marbled Chocolate Cheesecake Brownies
Three years ago: Peach Crisp Pie
P.S. Remembering a very special lady this week and always. We miss you, Rose!
German Chocolate Cheesecake
Like many of my cheesecakes, this gorgeous German Chocolate Cheesecake would be easy to make over several days. For instance, you could make the chocolate cake layer one day, make the cheesecake the next, and make the filling and assemble the third. Alternatively, you can make it all in one go. Either way, it's rich, indulgent, and so delicious. Try getting all of your ingredients ready before you begin and baking each component mindfully, letting yourself enjoy the experience. NOTE: This filling calls for 2/3 cup sugar, but I only had about 1/3 cup sugar. I didn't want to run to the store, so I used some Cinnabon Sprinkle Topping Cinnabon sent me in place of the rest of the sugar, and it was so good! I think you could get the same effect by just using the 2/3 cup sugar below and adding a teaspoon or so of cinnamon, if you'd like. Or just buy the Cinnabon Sprinkle Topping — it really is so yummy. Y'all know I don't just do product placements for no reason.
Ingredients
Crust Ingredients:
1 package (about 38) chocolate sandwich cookies, finely processed into crumbs (cream and all – it'll disappear when you crush them up!)
6 tablespoons unsalted butter, melted and cooled
Small pinch of salt
Ganache Ingredients:
3/8 cups heavy cream (6 tablespoons)
5 ounces bittersweet or semisweet chocolate, finely chopped (I used half semisweet and half Ghirardelli 60% Cacao chocolate chips)
Cheesecake Ingredients:
3 packages (8 ounces each) of cream cheese, room temperature
3/4 teaspoon of vanilla extract
3/4 cup sugar
3 eggs, room temperature
3 ounces or about 6 tablespoons chocolate chips, melted and cooled (I used half semisweet and half Ghirardelli 60% Cacao)
Cake Ingredients:
3/4 cup all-purpose flour
3/4 cup granulated sugar
3/8 cups unsweetened cocoa powder
3/4 teaspoon baking soda
3/8 teaspoon baking powder
1/4 teaspoon salt
1 large egg
3/8 cup low-fat buttermilk
1/8 cup plus 1/2 tablespoons vegetable oil
3/8 cups warm water
1/2 teaspoon pure vanilla extract
Filling Ingredients:
2/3 cup heavy cream
2/3 cup sugar
2 large egg yolks
2 ounces butter, cut into small pieces
1/3 teaspoon salt
2/3 cup pecans, toasted and finely chopped
1 cup unsweetened coconut, toasted
Instructions
Make the cheesecake crust: Combine the chocolate cookie crumbs, melted butter and salt in a small bowl. Toss with a fork to moisten all of the crumbs. Press into a thin layer covering the bottom and sides of the springform pan (at least 3 inches up the sides). It's hard to get the crust up that high, but keep pressing the crumbs up from the bottom with a smooth-sided glass (twisting the glass as you do so, so the crumbs don't stick) and working them around — you'll want it that high to hold the cake layer. Patience helps with this step.
Make the ganache: Bring the cream to a simmer in a medium saucepan (or heat in the microwave for about a minute, watching to ensure it doesn't boil). Place the chocolate in a medium bowl. Once the cream reaches a simmer, pour the cream over the chocolate and let stand 1-2 minutes. Whisk in small circles until a smooth ganache has formed. Pour the ganache over the bottom of the crust. Freeze until the ganache layer is firm, about 30 minutes.
Make the cake: While the ganache is freezing, cut a circle of parchment paper and use cooking spray as "glue" to adhere it to a 9-inch round cake pan. Then grease the pan and the paper (I use Wilton's Cake Release, but you could also use butter and flour). Preheat the oven to 350 degrees F.
Whisk the flour, sugar, cocoa, baking soda, baking powder, and coarse salt together in a mixing bowl. Beat the dry ingredients on low until combined before increasing the speed to medium and adding the egg, buttermilk, warm water, oil, and vanilla. Beat about 3 minutes until the mixture is smooth. Pour it into the pan.
Place the pan in the oven and bake until a toothpick inserted in the middle comes out with just a few moist crumbs, about 25-30 minutes. Rotate the pan about halfway through so it'll bake evenly. When you take the cake layer out, leave the oven preheated for the cheesecake. Let the cake layer cool on a wire rack for about 10 minutes before turning it out onto a sheet of wax paper and leaving it to cool completely. Wrap the cake layer and stick it in the freezer to firm it up for assembly.
Make the cheesecake: While the cake layer is baking, mix cream cheese, vanilla, and sugar in a large bowl until well blended and creamy. Add the eggs one at a time, mixing between each, and continue mixing until combined. Add the chocolate and continue mixing until combined. Pour mixture into prepared crust and smooth the top with a spatula.
Bake for 55 minutes or until center of cake is almost set. The top may crack, but it doesn't particularly matter, since you'll be covering it anyway. Let the cheesecake fully cool. When almost cool, place it in refrigerator to chill while you prepare the filling.
Make the filling: Place the butter, salt, toasted coconut, and toasted pecans in a medium bowl. In a small saucepan, heat the cream, sugar, and egg yolks over medium heat, stirring constantly, until the mixture is thickened, coats the spoon, and reads 170 degrees F on a candy thermometer. Pour this mixture over the coconut mixture and stir until the butter melts. Let the mixture cool completely (I set mine in the fridge once it was almost cool to thicken it some more.)
Assemble the cake: Place half of the filling on top of the chilled cheesecake and spread it out. Carefully place the chocolate cake layer on top. Spread the rest of the filling on top of the chocolate cake layer. Decorate with pecans. Chill for 3 hours or overnight. When completely chilled, loosen the cake from rim of springform pan by wrapping the pan in warm dishtowels. Remove the springform pan and serve.
Disclaimer: I was sent Cinnabon Sprinkle Topping for free to try, but didn't plan to use it in this recipe until a cooking emergency inspired me to. I would never mention a product to you unless it was something I truly enjoyed, and boy did I love this one!