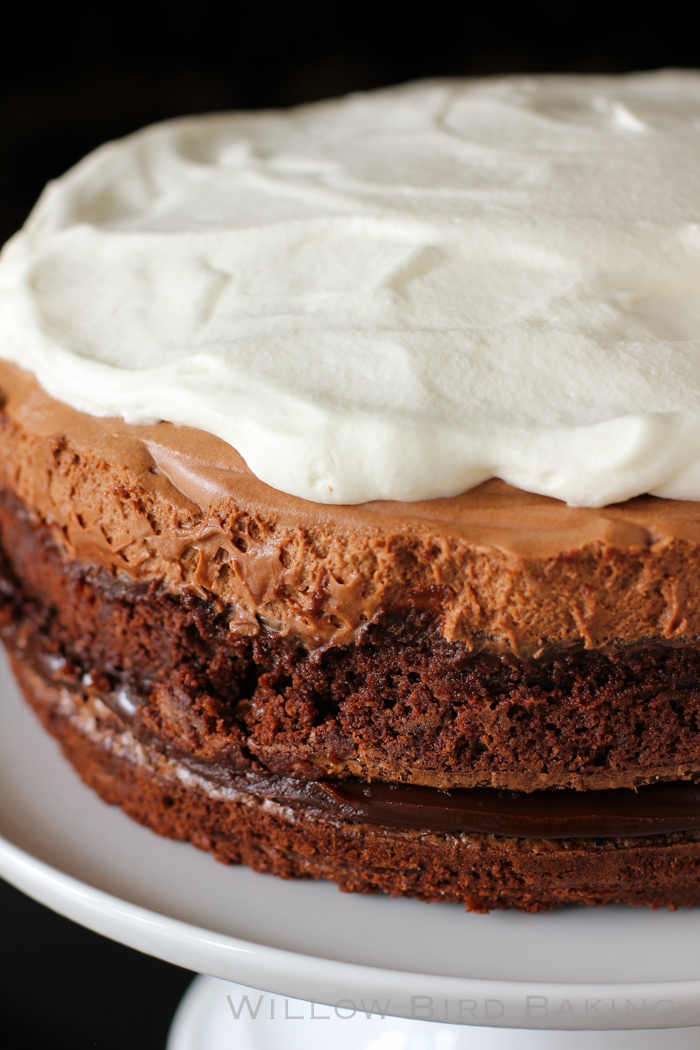 Brownie Blackout Mousse Cake
I wrote this post as part of the Plugrá Butter Brigade. Thanks, Plugrá, for sponsoring this chocolatey amazingness and for making my favorite butter!
Let's talk COFFEE. I need advice.
To preface, I'm new at this whole coffee thing. I started drinking coffee in May because I was in Europe with a group of 9th graders and absolutely exhausted (I know, poor me! Gallivanting around Italy with all expenses paid! Tiny violin.) It also just seemed to be the European thing to do, right? To sip a cup of strong espresso alongside my breakfast of hard boiled eggs and cheese. And I'm nothing if not très European (just ask the waiter who tried his hardest not to laugh at my French-with-a-Southern-accent.)
Anyhow, I'm hooked now. But I'm also clueless.