This post is sponsored by RxSaver by RetailMeNot and includes tracking links. For more information about tracking links and how to opt out, please visit All About Do Not Track prior to clicking any links found in this post.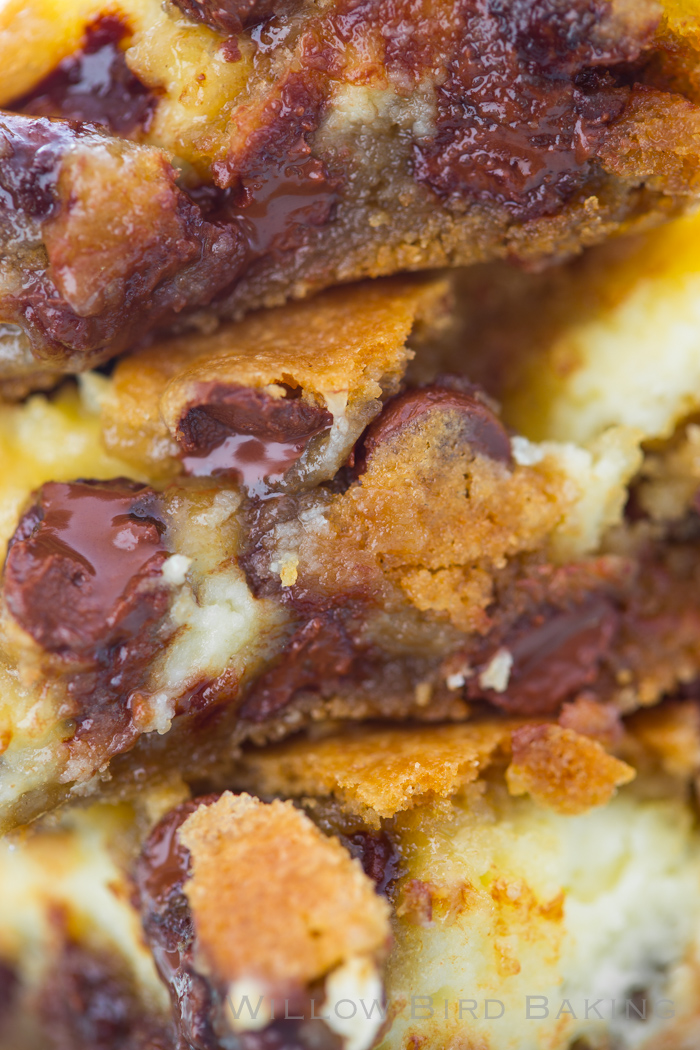 Cheesecake Chocolate Chip Cookie Bars
Since I was diagnosed with ADHD a few years ago, I've struggled to manage it. Turns out it's kind of hard to make regular appointments, pick up regular prescriptions, and monitor healthcare when you have a condition that makes it a struggle to manage time and logistics. WHAT A SURPRISE.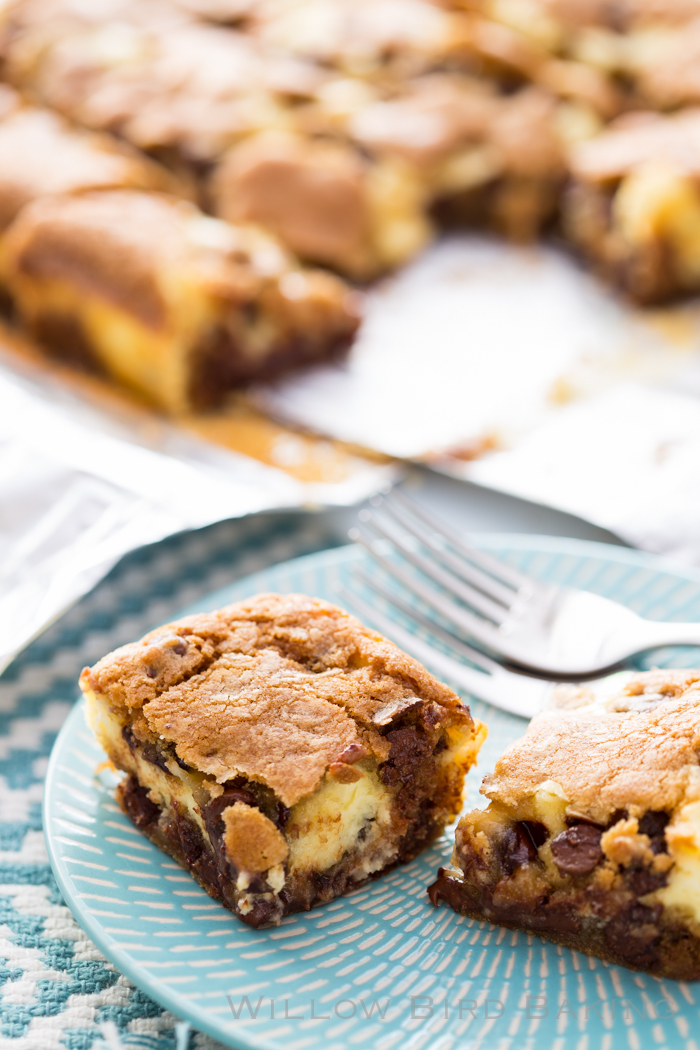 One thing I struggled with that didn't have anything to do with my ADHD, though, was the cost of my medication. There's only one medication that works for me with minimal side effects, and it was $200 when I didn't have insurance.
During that time, I learned that different pharmacies can have significantly different prices for the same drug. Not only that, but there are store-specific coupons you can present that lower these prices — if you can find them. I spent so much time google searching for coupons for the right drug, the right strength, the right store.
That's where RxSaver by RetailMeNot comes in. RxSaver is a free website and app that allows you to provide your location and drug details and then produces a list of pharmacies near you complete with prices!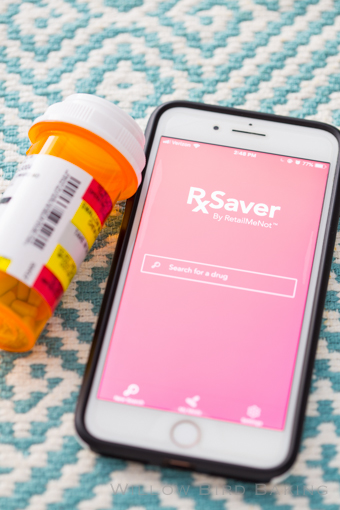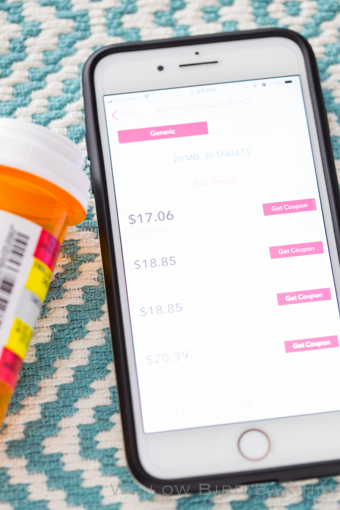 Look up your medication and put in your zip code to see a price list, location map, and get the coupon information for discounts on your meds.
Once you find the medicine you want at the pharmacy and price point you want, you just click the coupon button to get the details to provide to the pharmacy to get your discount. You can either print out the coupon or show the pharmacist the coupon on your app.
Want to try it out? Click the image below to head to their website, plug in your zip code, and give it a whirl!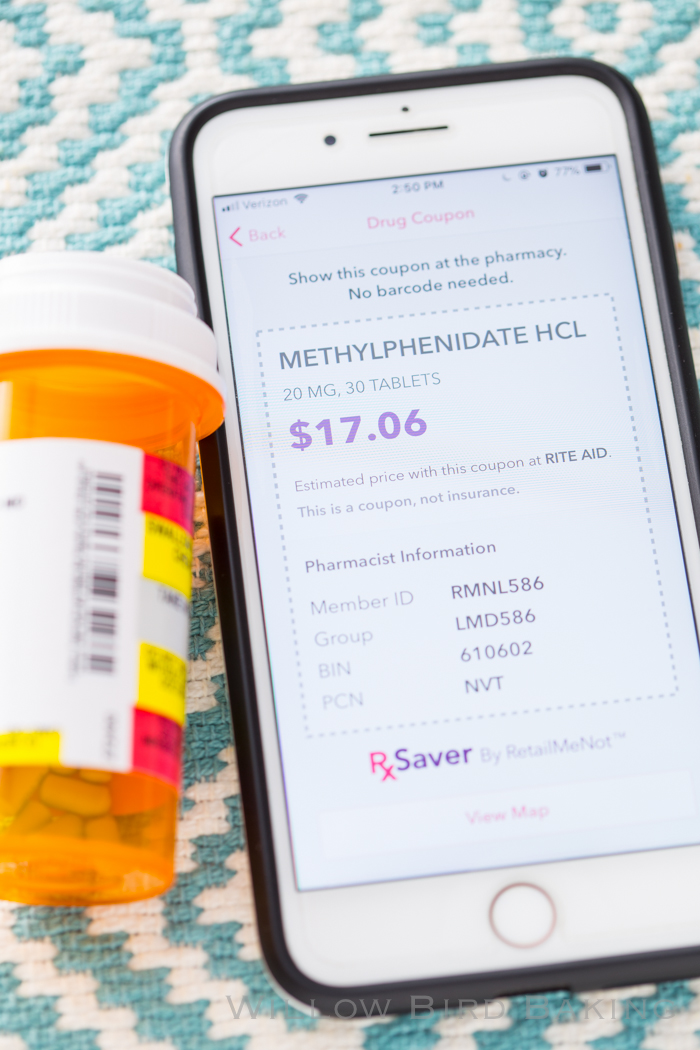 Click the image above to head over and try RxSaver out!
I got so tired of not having control over what I was paying for my meds. It's so frustrating that with every product besides healthcare, it's easy to bargain shop and compare prices. When it comes to medications, though, it can feel like you're throwing money into the void.
I want to know the cost before I buy, and I want to be able to compare prices before stumbling into the nearest pharmacy. I also love that this works whether you have insurance or not and doesn't require a membership or any personal information.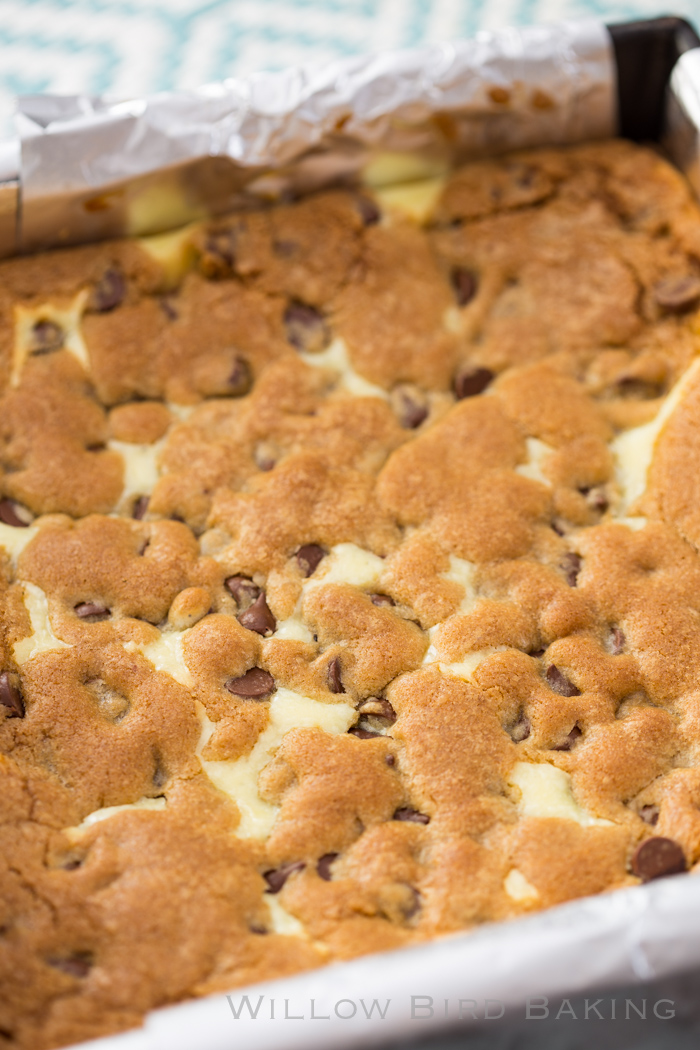 I just got back on my ADHD medication after a year or so off due to the aforementioned difficulties, and it's amazing what I've been able to accomplish now that I can focus again — including some exciting baking. These Cheesecake Chocolate Chip Cookie Bars are an easy and delicious treat I hope you enjoy!
One year ago: Ultimate Peanut Butter Cake
Two years ago: Corn Maque Choux
Three years ago: Blueberry Goat Cheese Pastry Braid
Four years ago: Roasted Apricot and Shortbread Ice Cream Bars
Five years ago: Red Wine Summer Sangria (and Sangria Slushies!)
Six years ago: Limoncello-Spiked Shortbread Icebox Cake with Fresh Raspberries
Seven years ago: Anthony's Cinnamon & Walnut Zucchini Bread (gluten-free adaptation included)
Eight years ago: Itsy Bitsy Berry Cream Pies
Nine years ago: Chocolate Pavlovas with Chocolate Mascarpone Mousse

Cheesecake Chocolate Chip Cookie Bars
These chocolate chip cookie bars are chewy and delicious with a layer of creamy cheesecake right down the middle! An easy and quick dessert recipe!
Author:
Willow Bird Baking
Ingredients
1/2 cup butter, softened
1/2 cup brown sugar
1/2 cup sugar
1 egg
2 teaspoons vanilla
1 cup flour
1/2 teaspoon baking soda
1/4 teaspoon salt
1 cup semi-sweet chocolate chips (use fair-trade chocolate only)
1 (8-ounce) package cream cheese, softened
1 egg
1/4 cup sugar
Instructions
Preheat oven to 350°F. Line an 8 x 8" pan with a foil sling: tear off 4, 16-inch long pieces of aluminum foil and fold them in half. Situate two side-by-side in the pan, covering the bottom of the pan to the edge (they will overlap). Situate the other two strips in the same manner, but perpendicular to the first. The overhanging foil of the sling will make it easy to remove the brownies from the pan after baking and cooling. Spray foil with cooking spray.
In a large bowl, cream butter and sugars together for 3-4 minutes or until creamy, light, and fluffy. Mix in the egg and vanilla. In a medium bowl, whisk together the flour, baking soda, and salt. Add to the butter mixture and mix until just combined. Stir in chocolate chips. Pat about half of this mixture into the bottom of the prepared pan. Set the other half in the refrigerator to firm up while you prepare the cheesecake mixture.
In the same medium bowl you used for dry ingredients (why waste another dish?), beat the cream cheese until smooth. Add the egg and sugar and beat until smooth and combined. Pour the cheesecake mixture evenly over the cookie dough, spreading it smooth.
Remove the reserved cookie dough from the fridge. Grab a scoop of it and pat it into a flattened rectangle of dough to place over the cheesecake mixture. Continue doing so until the cheesecake mixture is mostly covered with these "tiles" of dough. Bake for 34-38 minutes or until golden brown and set in the middle (cover with foil if the top is getting too dark but the bars aren't set yet). Allow to cool completely before cutting into squares to serve. Store in an airtight container in the fridge.