This post is sponsored by Philadelphia Cream Cheese.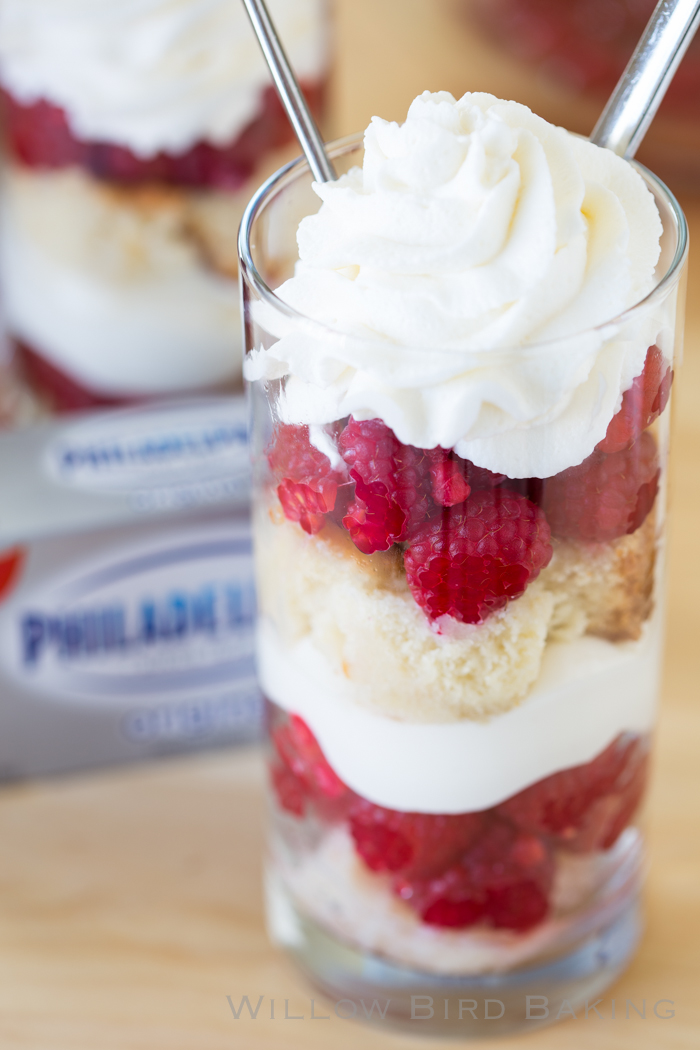 Easy Raspberry Cheesecake Double-Date Parfaits
Mike and I are always trying to be better about making friends. We're two devoted introverts: I have an impressive dose of social anxiety and he just doesn't especially put himself out there. But we both do well in smallish, casual get-togethers. Low-stress environment, simple food, no crazy cleaning frenzies beforehand. My latest idea for one of these is a homemade double-date night: one couple brings drinks and apps, the other provides dinner and dessert, and both play board games while ignoring the pile of laundry in the corner because WE'RE BEING CASUAL, Y'ALL. Or that's the plan anyway.