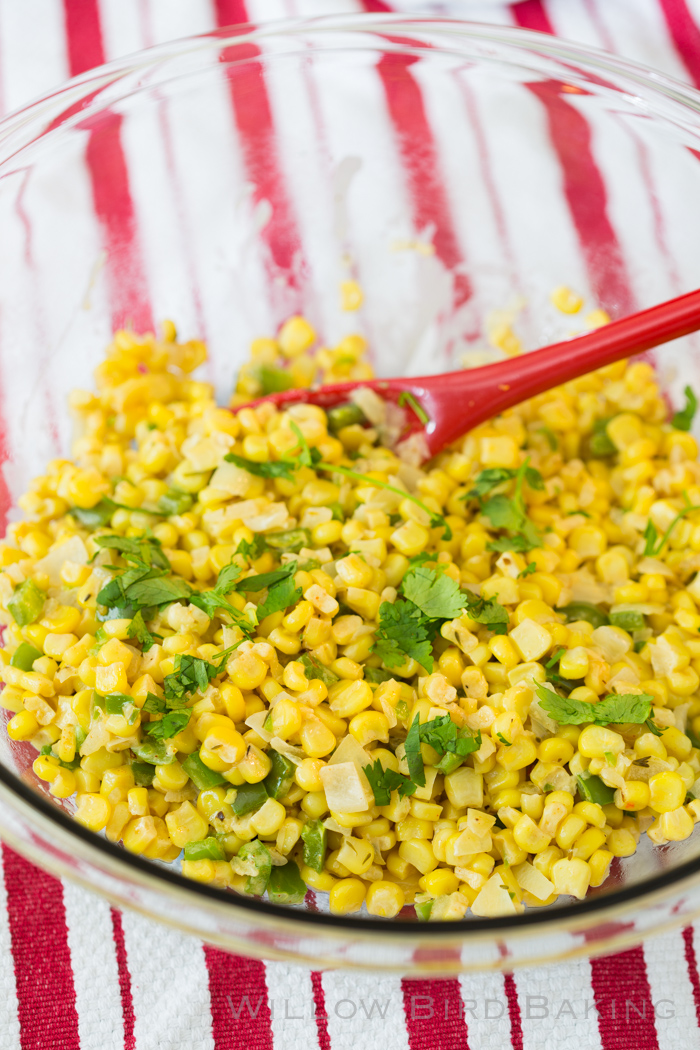 Corn Maque Choux
Ten years ago, I visited San Diego for the first time for a neuroscience conference. I'd just quit in the middle of my first year teaching at Ranson Middle School, and I was working as a research technician in a neuroscience lab to recover and reflect. Maybe teaching wasn't for me after all?
I was nervous to fly across the country for the first time, but my sister Sarah promised she'd join me for a couple of days after my conference to explore San Diego, and that bolstered my courage enough to get on the plane.
The first thing I noticed about San Diego was the hills: houses built up the side of near-mountains, interstates through canyons and valleys. It was the first place I'd visited that really looked different to me. I imagined what it would be like to live there.
The next year, I had exorcized some demons: I was supposed to be in the classroom, even if that classroom shouldn't be at Ranson. I started teaching again in Davidson and then after 5 years continued in Raleigh, growing along the way as a teacher and a human being.
In 2014, dissatisfied with my school and hoping to inspire innovation there, I traveled to San Diego again. I explored High Tech High, taking tons of notes and pictures to share back home. I ate tacos and flipped out of a kayak into the ice cold ocean, happy but still not settled, still in flux.
A few years later I found myself again at a crossroads. Despite a lot of positive momentum and my love for the people there, I still wasn't satisfied with my school in Raleigh. I wasn't satisfied with working in private schools in general, or with the extent of my work for equity in education. When Mike finished his graduate program, we made the scary decision to uproot our lives and move to San Diego — where I'd gone on my big adventure all those years before — so that I could go back to school and study how to transform education.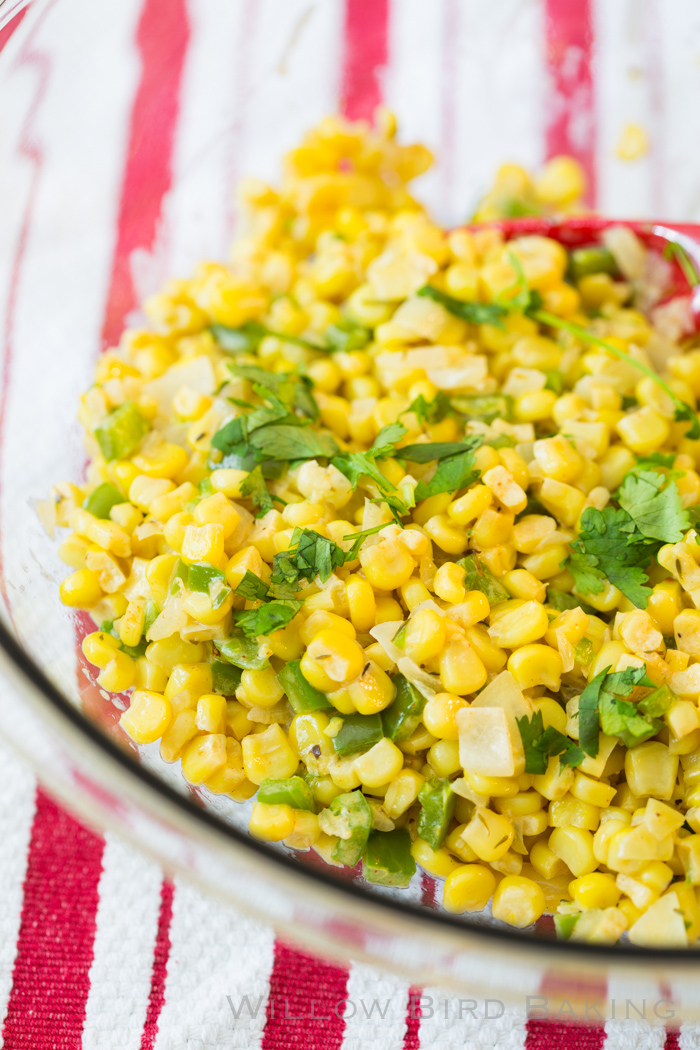 When we first arrived, I was a mess. We'd just driven for 5 days across the country with a dog and a turtle and almost everything we owned stuffed into our cars. The car A/C broke down twice and I broke down many more times than that. My first experience in grad school was a project wherein I interviewed refugees currently living in San Diego, and the stories were unbelievable — and so hard. So much harder than my own, so I was embarrassed when they unlocked something inside me.
While looking through their stories in one of our first classes, I started crying and knew ugly crying was imminent. All my feelings about leaving my family, all my fear and anxiety from our journey, all my confusion and stress about being between Airbnb rentals for a month welled up inside me. I walked out quickly to sob in the hallway where I hoped no one would see me, but Kelly, the director of my graduate school program, rounded the corner and swept me into a big hug. "You're in the right place," she said, with no explanation necessary.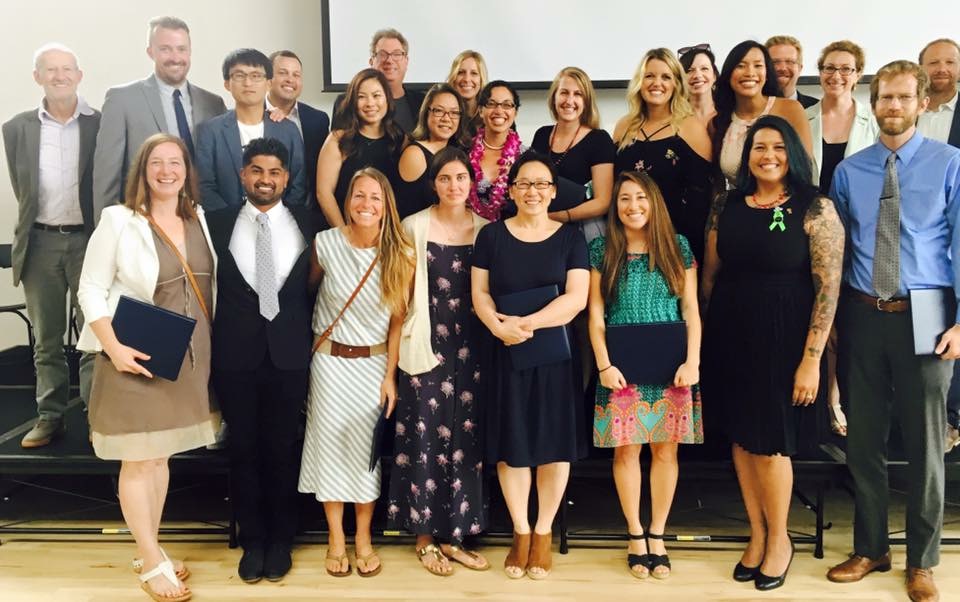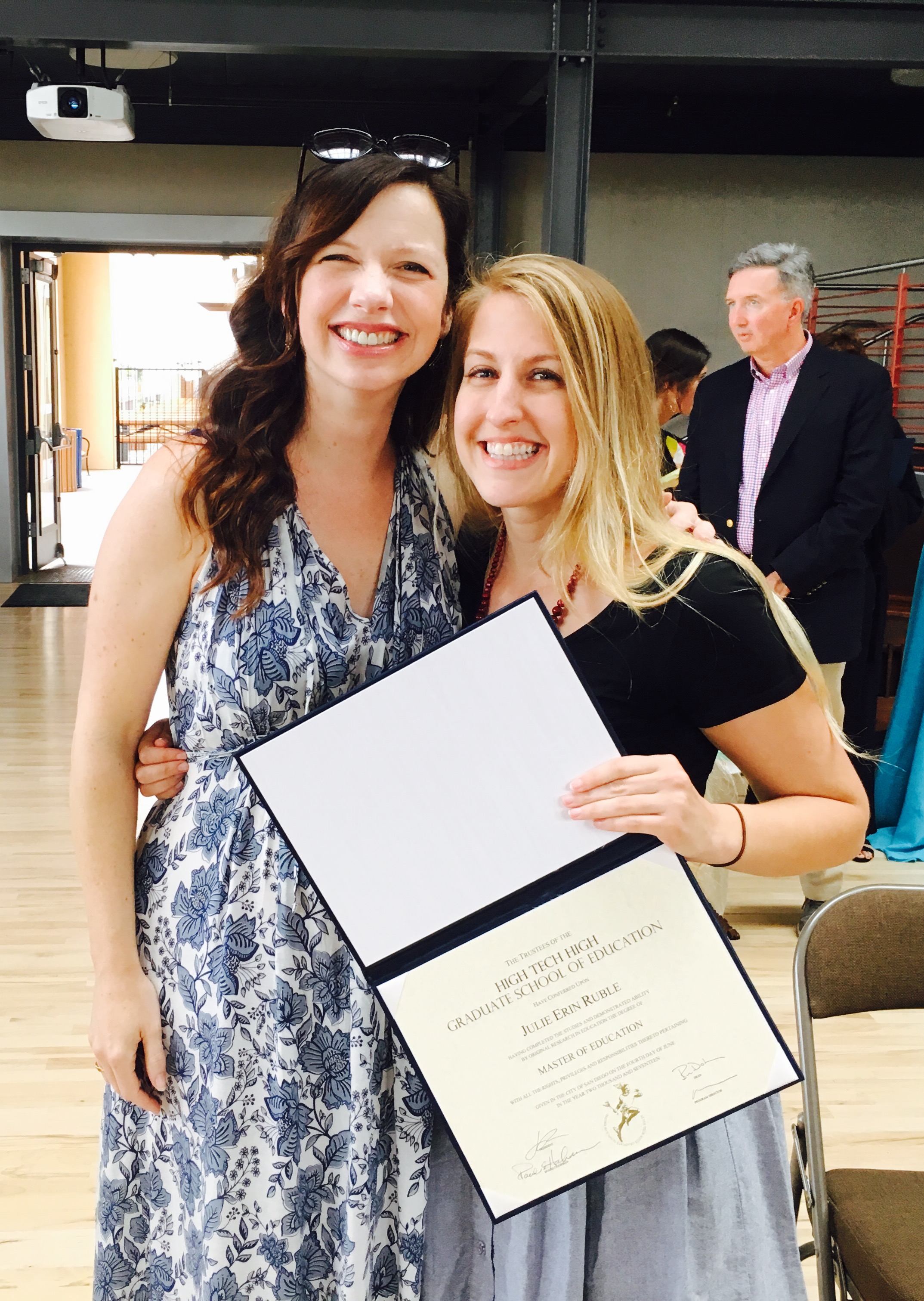 My graduation class (top) and me with my research advisor, Stacey (bottom)
She was right. Ten years ago I walked along these streets feeling glad for the sunshine but otherwise lost and scared. Three years ago I collapsed, still damp, into my rental car with fingers white-cold from the Pacific. And yesterday I walked across the stage giving big hugs to Kelly, my sister Sarah, and others who supported my on my journey, to receive my Master in Education in Educational Leadership. I'm in the right place.
And I have been all along.
One year ago: Sweet Biscuits (and The Tale of Two Christians)
Two years ago: Hot Blueberry Cake with Vanilla Ice Cream
Three years ago: Chocolate Doughnut Cake
Four years ago: Spiked Biscoff Cookie Icebox Cake (Only 5 Ingredients!)
Five years ago: Pumpkin Oat Snack Cake with Broiled Coconut Icing
Six years ago: Coffee Mousse Filled Doughnuts
Seven years ago: Lemon Blueberry Cheesecake Squares with Shortbread Crust
Eight years ago: Blueberry Lemon Cheesecake Cupcakes

Corn Maque Choux
This recipe is surprisingly delicious given how easy it is! I used frozen corn and worried the overall product would suffer, but it was scrumptious. I bought Emeril's Essence to use, but if you can't find it or don't want to bother, the recipe for the Essence can be found here. Enjoy — and don't forget to be where you are.
Ingredients
2 tablespoons unsalted butter
4 cups corn (about 6 ears)
1 cup chopped yellow onions
1/2 cup chopped green bell peppers
1 tablespoon minced jalapeno
2 teaspoons Emeril's Original Essence
1 teaspoon salt
1/2 cup heavy cream
Instructions
In a large skillet over medium-high heat, melt the butter. Add the corn, onions, peppers, jalapeño, Emeril's Essence, and salt. Cook until the corn is soft, stirring regularly, about 10 minutes.
Add the cream and cook for an additional 2 minutes. Serve while hot.