"Miss Julie, did you bring us prizes?"
"Um, no — your prize is getting to spend time with me, duh! Did you bring me prizes?"
This was clearly not the response Sophia had been hoping for. She poked out her lip in a faux pout before running off with Caroline to play airplanes.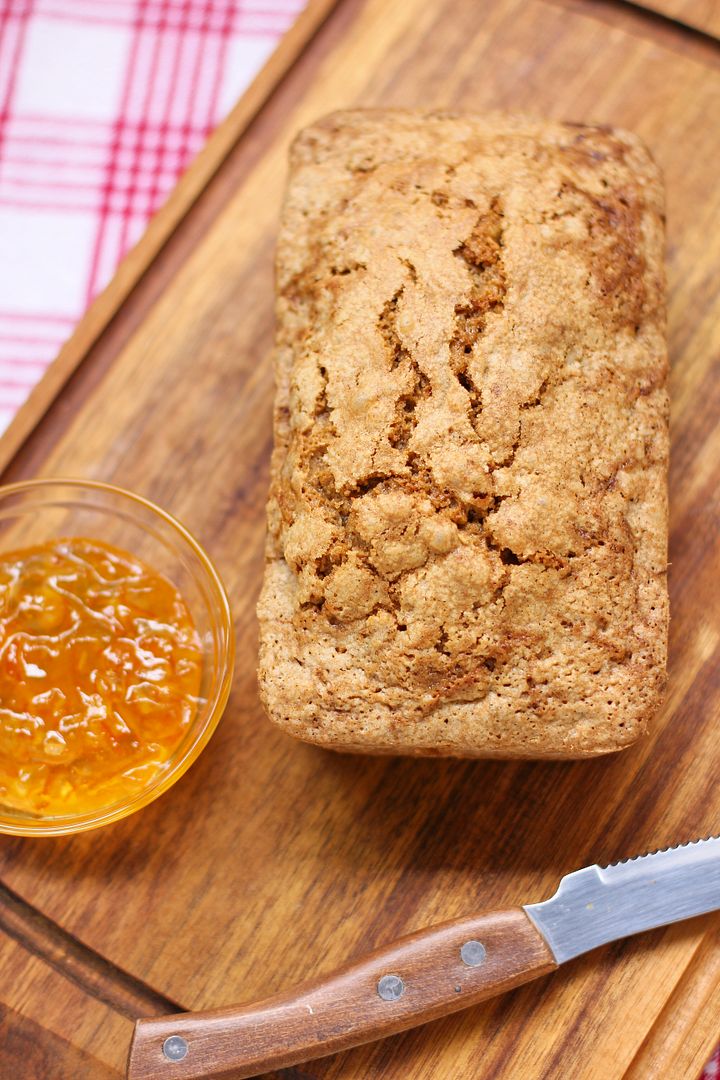 Thus began another fun night of Vacation Bible School with my sweet group of third graders. Vacation Bible School is a week of activities, Bible stories, and snacks (one of their favorite parts!) for elementary school kids. You might remember that I look forward to it each year because God always does something special. This year was no exception.
Three years ago, when I started helping with VBS, God taught me that I was there to listen to children. Before that lesson, I'm sure I thought I was there to use my awesome teaching skillz: managing the kids, making them walk in a straight line, dictating when bathroom breaks were and how much silliness was appropriate. It's always easy for me to zoom straight into teacher mode, assuming that because that's what I'm good at, that's how God wants to use me.
Have you ever done that? Assumed you knew just what God wanted from you and in doing so, jumped the gun?
But thankfully at that VBS three years ago, God caught me before I jumped in. Since then, I go into VBS every year with an open heart and a humble spirit. When we pray before we begin the activities each night, I make a point to "turn off" my teacher brain — no looking around to catch kids whispering during prayers, no worrying about who's poking whom — and surrender to God in prayer.
This year, my sweet group made it easy to relax, listen, and care. Every child had something unique and special about them. One went to boy scout camp each day and always had a fun hiking story. He loved the Percy Jackson novels and was immensely proud of his older brother, who by all accounts must have hung the moon. Another little boy was a dedicated dancer during our music class, watching and copying every move diligently. One little boy didn't think he'd like VBS, but ended up enjoying every night and dancing even though he didn't want to! He assured me that his friend had a girlfriend, a charge which the other little boy vehemently denied: "No, I don't like her anymore!" Wonder if she knows that yet!
Two of my little girls were amazing helpers — and were also the winners of the airplane relay race one night! Another little girl wore a smile every single day. Two of the kids brought friends with them to VBS and were great hosts, explaining each activity. One little boy had a birthday during VBS, prompting us all to sing a boisterous version of "Happy Birthday to You" at the top of our lungs. Each child was a treat.
Including Anthony. Remember how I'd jokingly asked Sophia if she'd brought a prize for me? Well, Anthony really did bring prizes for me!
The second night he surprised me with a beautiful bouquet of flowers that his Grandma revealed he had arranged himself (that's talent!) I was tickled to get them, but just imagine my surprise when he showed up on Night 3 with another treat. This time it was gluten-free zucchini bread that he had helped bake. My co-teachers and I scarfed down our delicious slice before the night was over, fussing over how moist and amazing it was. Night 5 found me in possession of a delectable iced sugar cookie and a photo of Anthony making it.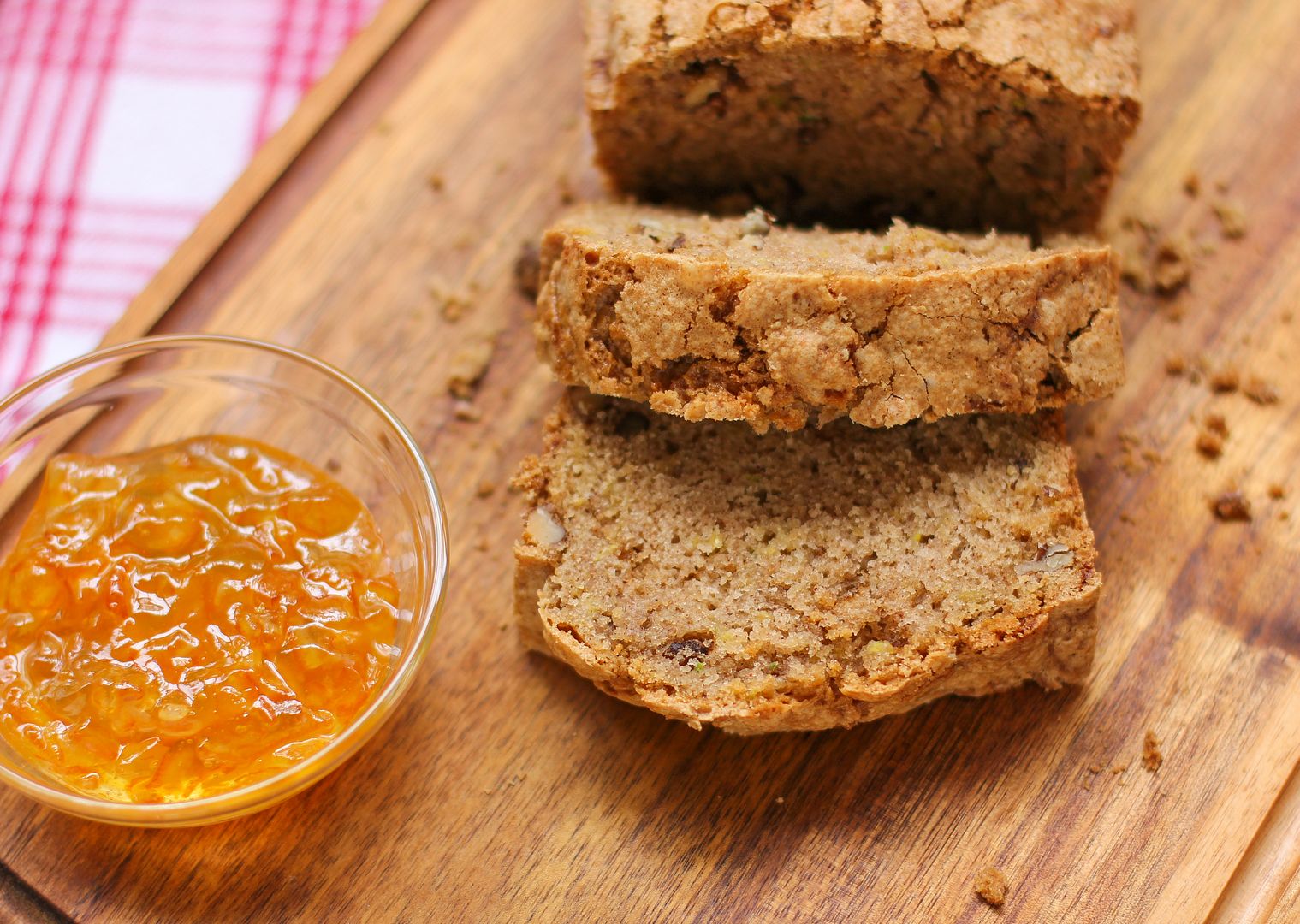 Don't worry, I didn't forget Night 4. On Night 4, Anthony gave me another gift, but he also gave you one: he gave us the recipe for the amazing zucchini bread! I gave him a Willow Bird Baking card and told him to watch this space to see his bread in lights. And here it is!
This bread is moist, cinnamony, and nutty. And don't worry that putting veggies in your bread will harm its flavor: it's 100% delicious. I baked up a couple of loaves on Saturday and served them at a party with softened butter and a bowl of orange marmalade. They were met with praise by all who tasted. Thanks, Anthony and Grandma, for such a treat.
Let's give Anthony a gift — let's give him some wisdom. Leave your best piece of advice for Anthony in the comments. He's in third grade — what should he keep in mind for school, family, and life?
One year ago: School's IN for Summer Picnic
Two years ago: Homemade Buttery Croissants and Pains-au-Chocolats
Anthony's Cinnamon & Walnut Zucchini Bread

---


Recipe by: Adapted from Lisa and family
Yield: 2 loaves

This recipe produces two moist, hearty, cinnamon-kissed loaves of quick bread perfect for slathering with soft butter and sweet orange marmalade. There's a gluten-free adaptation included — and since I've tasted both versions, I can testify that they're both fantastic. They also happen to be quick and easy to make. Enjoy!

Ingredients:
3 cups all-purpose flour*
1 teaspoon salt
1 teaspoon baking soda
1 teaspoon baking powder
1 tablespoon cinnamon
3 eggs
1 cup vegetable oil
2 cups white sugar
1 tablespoon vanilla extract
2 cups grated zucchini (this was about 2 zucchini for me)
1 cup chopped walnuts (optional)

Directions:
*Gluten-free substitution: You can use gluten-free baking mix (not just gluten-free flour) in place of the all-purpose flour above. Alternatively, mix 2 cups brown rice flour (or 1 cup brown rice flour and 1 cup sorghum flour), 1/2 cup potato starch (not potato flour), 1/4 cup tapioca starch, and 2 teaspoons xantham gum. This will make about 3 cups of gluten free flour mixture to substitute for the all-purpose flour above.

Grease and flour two 8 x 4 inch loaf pans (I use Wilton's Cake Release.) Preheat the oven to 325 degrees F. In a large bowl, whisk together flour, salt, baking powder, baking soda, and cinnamon.

In a separate bowl, beat together eggs, oil, vanilla, and sugar. Add the dry ingredients and mix until just combined. Using a spoon, stir in the zucchini and walnuts.

Divide the batter between the two prepared pans. Bake for 40-60 minutes, or until a tester inserted in the middle of the loaves comes out with just a few moist crumbs. Allow the bread to cool for 20 minutes in the pan before turning it out to finish cooling on a cooling rack. Serve with soft butter and orange marmalade.

If you liked this post, please:
–Subscribe to Willow Bird Baking
–Follow Willow Bird Baking on Twitter
–Follow Willow Bird Baking on Facebook