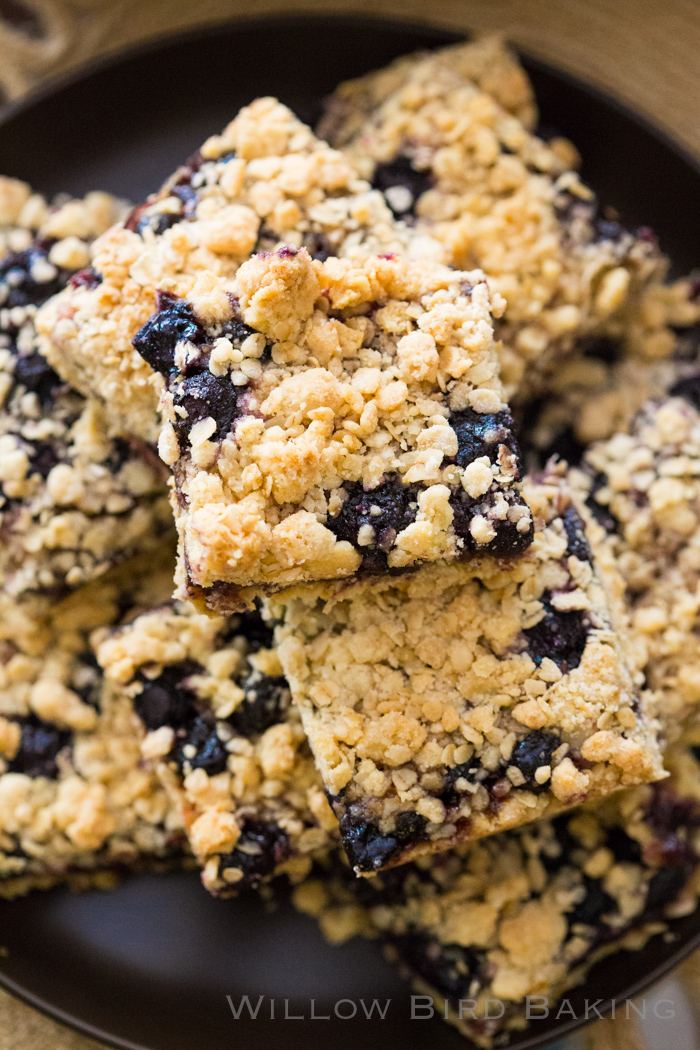 Blueberry Oatmeal Bars
This is usually one of my favorite blogging times of year: where I recap the previous year by combing through my posts and sharing my favorite stories and recipes. This year things aren't going so hot. I'm fine, but I'm in the "just keep swimming" phase and I don't have the energy to reflect just yet.
But I want you to know first and foremost how grateful I am for all of your thoughtful comments and messages. Secondly, I know I'll be in fighting form again before too long and ready to reflect — 2017 was actually one of the most important years ever for me, and I want to do it justice. For now, let's eat blueberry bars and just share some fun Instagram updates, okay? Okay.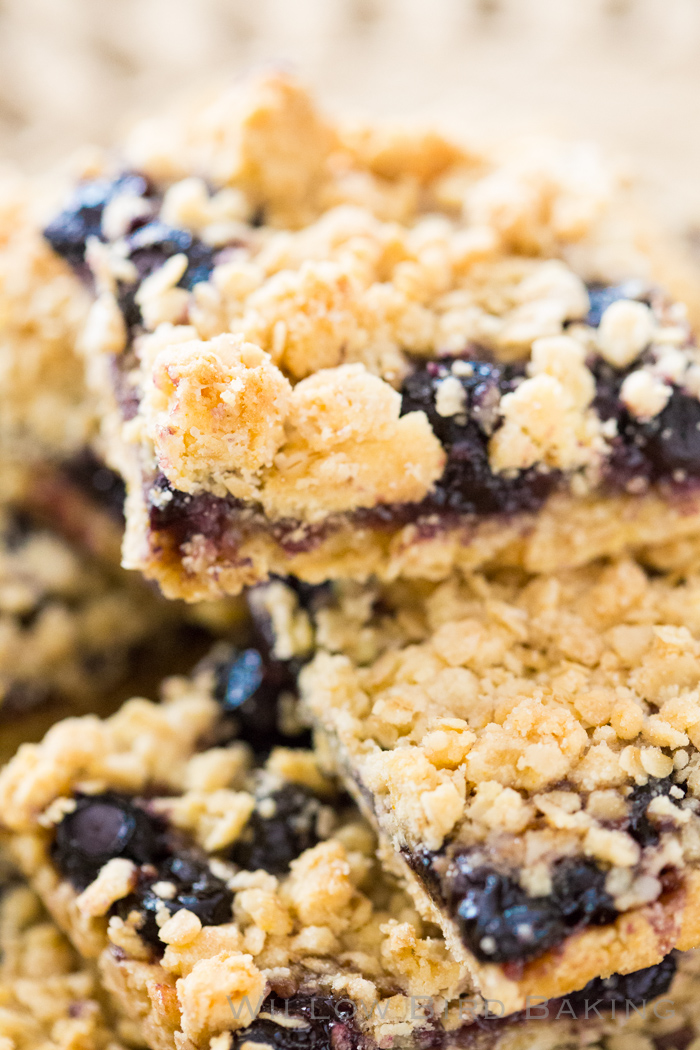 A few things happening in my world lately:
1. I got to spend a week with my family in North Carolina over the holidays. I really missed them, really missed my friend Jamie, really missed Charlotte, really missed my favorite yoga studio. Getting back felt nice.
2. I started bullet journaling because my friend Jess is super crafty and inspired me. I get obsessive and stressed about things like this sometimes, so my goal is to just have a few collections that make me happy, a calendar spread for each month that I sit down and make in January instead of worrying about doing them throughout the year, and then a simple weekly outline. Bullet Journal friends: Any recommendations for supplies, techniques to make this fun and not overwhelming, or pages I might like to include?
2. I got another piercing! Y'all might remember when I got my front helix pierced. This time I got a rook piercing and I love it, but I'm looking forward to changing out the bar for a thin hoop. Yes, it hurt!
3. My friend Leandra and I took over the care of our school's two chickens, who we've renamed Alexa and Teri. We have no idea what we're doing. Pls send advice. Especially advice about how to make them SUPER HAPPY because these little chickie babies have had a hard time of it.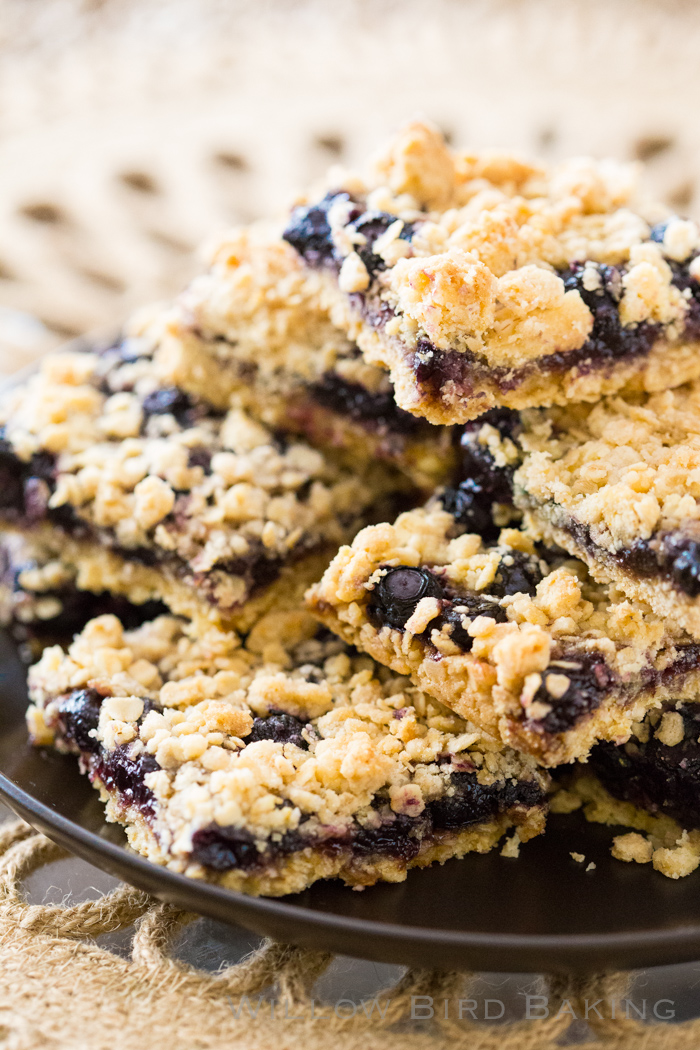 4. I made you these Blueberry Oatmeal Bars. Everyone else might be making New Year's Resolutions that exclude dessert, but y'all know that's not me. You'll find dessert here all January long — starting with these easy and delicious bars.
I hope you're having a wonderful beginning to your 2018!
One year ago: Cajun Catfish (low-carb, gluten-free, and delicious!)
Two years ago: Cranberry Cheesecake Pastry Braid
Three years ago: Maple Brown Sugar Pastry Braid
Four years ago: The Ultimate Gooey Caramel Brownie Mug Cake Sundae
Five years ago: Quick & Easy Sides: Roasted Carrots and Asparagus with Garlic-Lemon Aioli
Six years ago: Brown Butter Cookie Dough Pretzel Bars
Seven years ago: Nanaimo Bars

Blueberry Oatmeal Bars
These Blueberry Oatmeal Bars are so quick and easy to whip up! They start with your favorite butter cake mix and quick oats. Use whatever flavor preserves you love the most, but blueberry is my fave!
Author:
Adapted from Taste of Home
Ingredients
1 (18-1/4 ounce) package yellow butter cake mix
2 1/2 cups quick-cooking oats
3/4 cup butter, melted
1 (12-ounce) jar seedless blueberry preserves
1 tablespoon water
1 heaping cup frozen blueberries
Instructions
Preheat the oven to 350 degrees F and spray a 9 x 13-inch pan with cooking spray. In a large bowl, mix together the cake mix, oats, and melted butter until the mixture is all moistened. Spoon about 3 cups of the mixture into the prepared pan and flatten it evenly over the entire bottom of the pan. Bake for 10 minutes and set on a cooling rack to cool while you mix the filling.
Whisk together the blueberry preserves and water until well combined. Spoon this over your warm crust and spread evenly. Top with frozen blueberries spread all around. Then sprinkle the rest of your crumble mixture evenly over the top. Bake for 25-28 more minutes or until the crumble is lightly golden. Cool completely (I even chilled for an hour so the cuts would be nice and clean) and then serve!