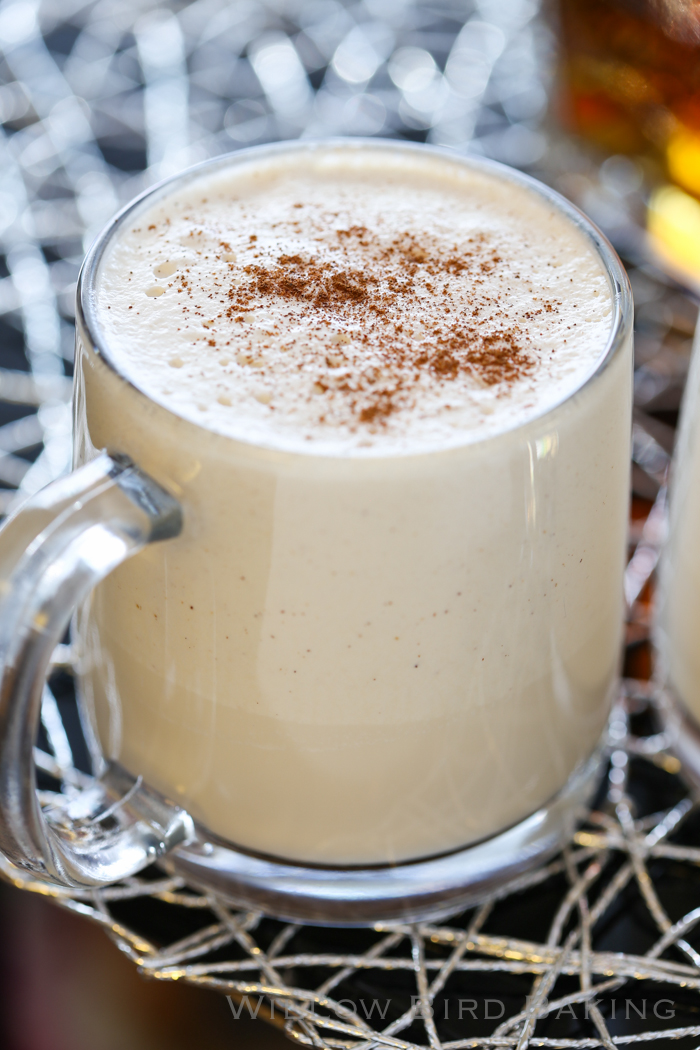 Thick Spiced Rum Coquito (Puerto Rican Eggnog)
NOT A SINGLE ONE OF YOU BOTHERED TO TELL ME ABOUT PUERTO RICAN EGGNOG SO WE'RE IN A FIGHT. Except we're not because I wanna tell YOU about Puerto Rican eggnog so we have to make up. Have you ever had coquito?!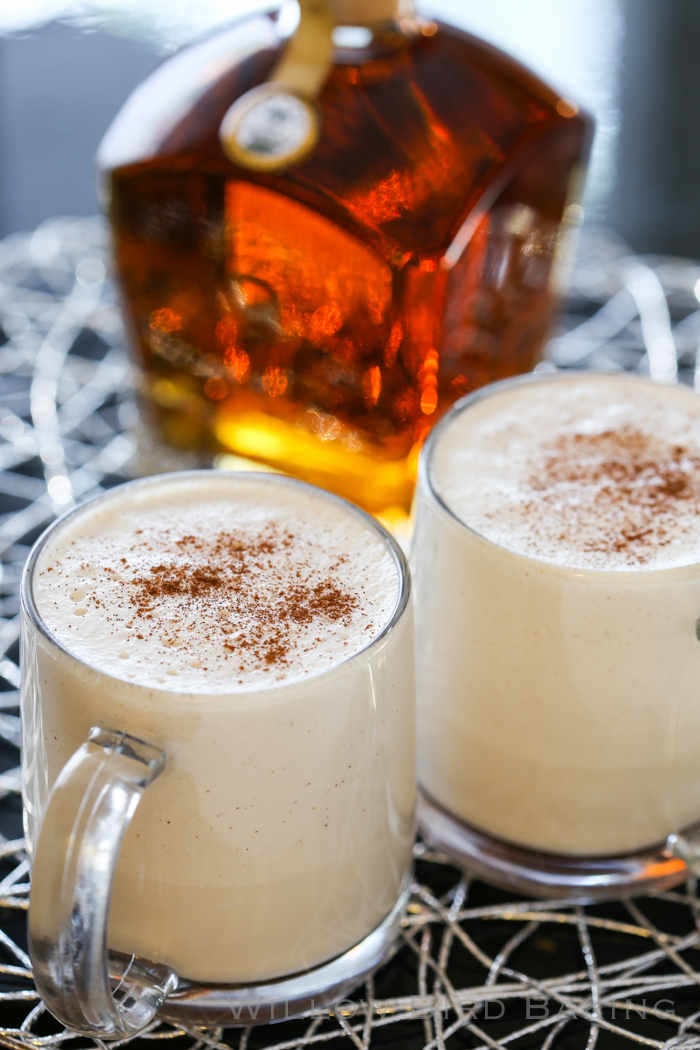 LISTEN. Imagine you were making eggnog but decided it wasn't luxurious and amazing enough so you made it with COCONUT CREAM instead. And then imagine you're me and you like your eggnog super thick so you whisked in some whipped cream.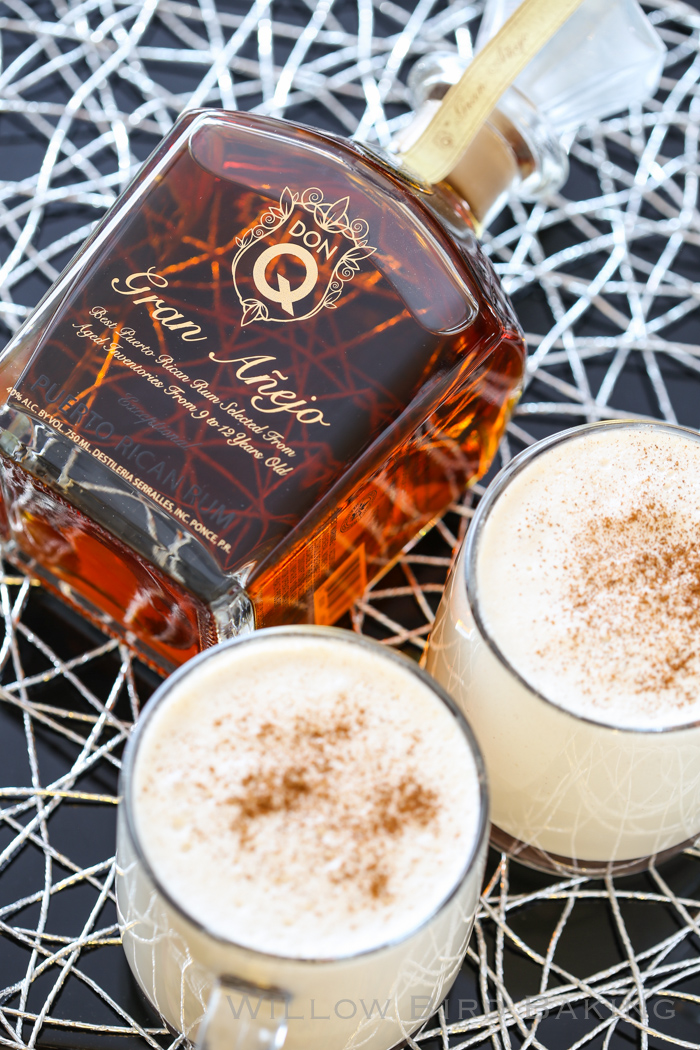 And then imagine it was a really special occasion so you tipped in some Don Q Gran Añejo spiced rum, a super premium rum first aged in American white oak barrels, and then carefully aged in Spanish sherry casks using the Solera aging system. It's made in Puerto Rico at Destilería Serrallés, one of the most environmentally responsible in the spirits industry.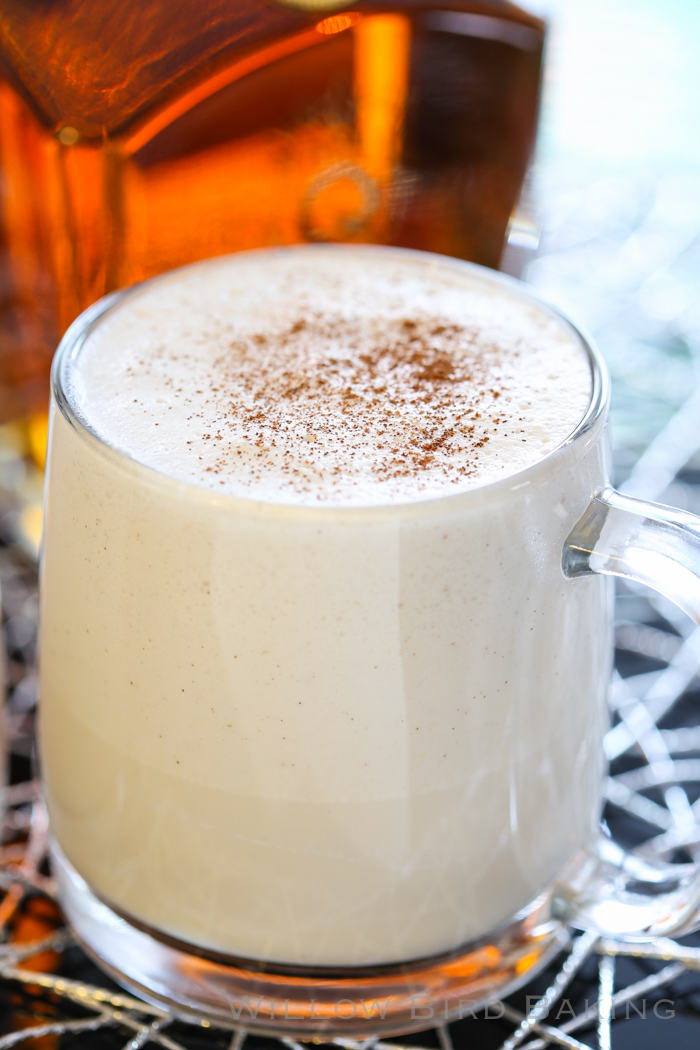 And then imagine you drank it as a dessert because IT'S BASICALLY A DESSERT, YOU GUYS. Go make this recipe right now and thank me later. Cheers!
(P.S. If an Old-Fashioned is more your style, you can use Don Q Gran Añejo for that too!)
One year ago: Spiked Gingerbread Cream Bars
Two years ago: Chewy Brown Butter Oatmeal Creme Pie Bars
Three years ago: Maple Cream Snickerdoodle Bars
Four years ago: Dutch Roomboter Banketstaaf (Flaky Pastry with Almond Filling)
Five years ago: Boozy Icebox Cake
Six years ago: Sticky Toffee Pudding Cheesecake
Seven years ago: Valentine's Truffle Heart

Thick Spiced Rum Coquito (Puerto Rican Eggnog)
This version of a coquito uses thick whipped cream and Don Q Gran Añejo spiced rum to create a creamy, sweet eggnog-like holiday drink you won't be able to put down!
Author:
Willow Bird Baking
Ingredients
2 egg yolks, beaten
1 (12-fluid ounce) can evaporated milk
1 (14-ounce) can cream of coconut
1 (14-ounce) can sweetened condensed milk
1/2 cup Don Q Gran Añejo spiced rum
1/2 cup milk
1/4 teaspoon ground cloves
1/2 teaspoon ground cinnamon
1/2 teaspoon nutmeg
1 teaspoon vanilla extract
1 cup heavy cream
Instructions
In a glass bowl set over a saucepan of simmering water (or in a double boiler), whisk together egg yolks and evaporated milk. Stirring constantly, cook until mixture reaches a temperature of 160 degrees F and is thick enough to coat the back of a spoon.
Transfer the egg mixture to a blender and add coconut milk, sweetened condensed milk, Don Q Gran Añejo spiced rum, milk, cloves, cinnamon, nutmeg, and vanilla. Blend until well mixed and chill overnight.
In the bowl of an electric mixer, whip the heavy whipping cream to stiff peaks. Whisk the whipped cream into the chilled mixture. Serve chilled, whisking well before each time you serve, with a sprinkle of cinnamon on top.