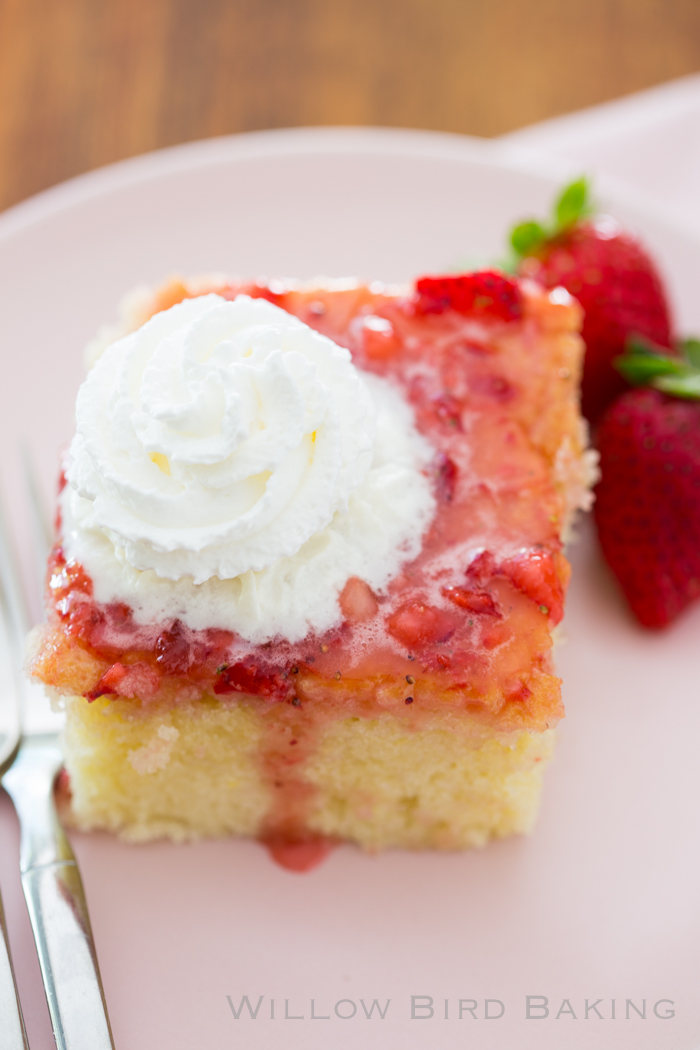 Strawberry Snack Cake
Y'all, there's nothing better than 7th graders for your heart.
1. One of my kids taught another kid how to scan their face. "Close your eyes, because you're not supposed to look at the light," she explained. "My grandpa taught me that." #familygoals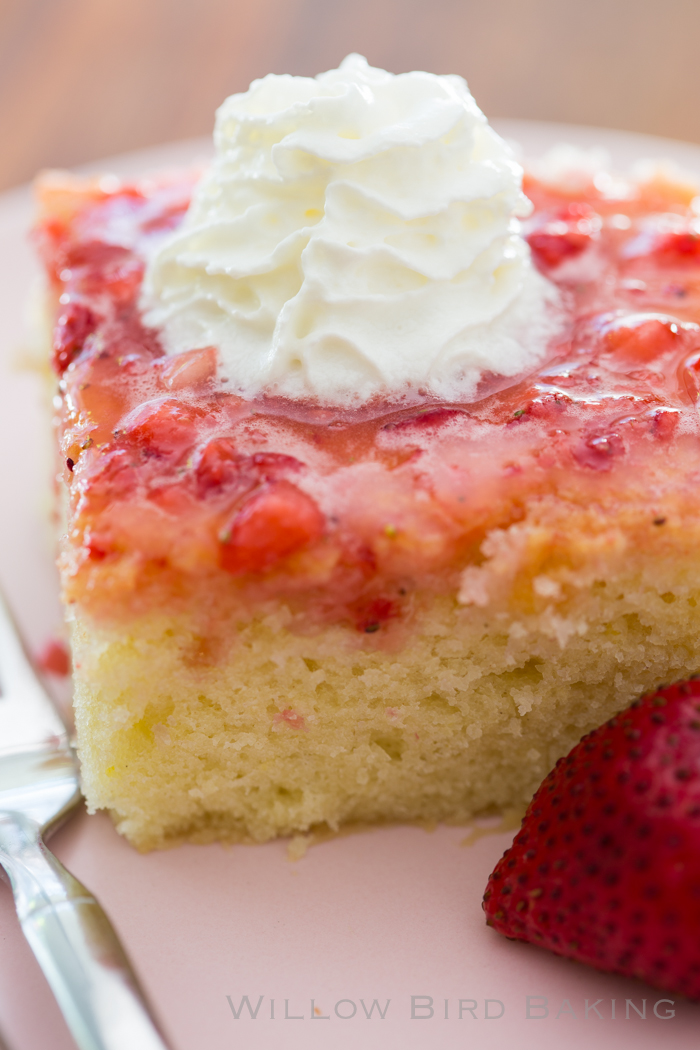 2. My little writing class's prompt for our circle was (per a student suggestion) sharing our celebrity crushes. I shared mine first (Stephanie Beatriz and Andy Samberg). I'd estimate that roughly 50% of the kids also named crushes of their same or multiple genders. I cannot imagine having been comfortable enough at their age to do so — and I can't imagine having been in a school and group where that would've been a nonissue. It. Was. So. Amazing.
3. Last week, after coming in voluntarily to do some project work after school and before he and his friends taught me the Duck Song, one of my kids announced: "I love this class, Ms. Julie."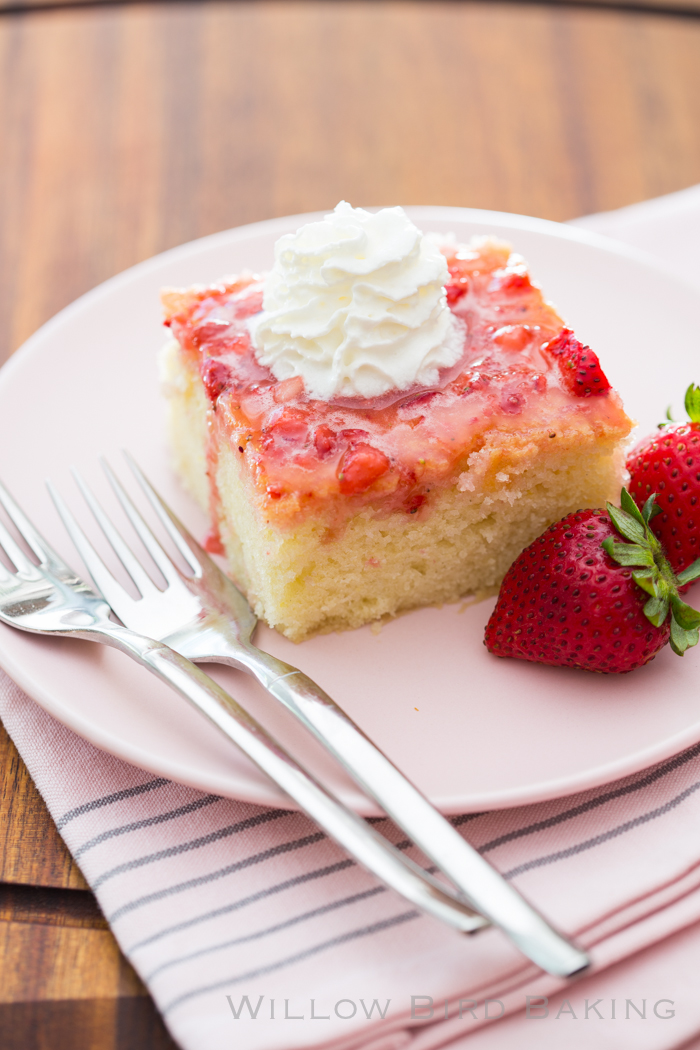 I'm gonna hold on to every precious moment this week. I'm a mess because we have a huge exhibition coming up Monday, Tuesday, Wednesday, and Thursday evenings where my students will be reading poetry and research from their semester-long zine-making project, Toolkit for a Revolution, at a gorgeous local coffee shop, Project Reo Collective (if you're in San Diego, you've gotta check it out! It's especially beautiful at sunset.)
I'm far from an event planner, but I've been rounding up chairs, canopies, flood lights — I'm way outside of my comfort zone. But I want these nights to be so special for them because they've worked so hard. I hope we all make it through to next weekend — at which point I will definitely be celebrating with some cake! — in one piece.
One year ago: Hot Toasted Coconut Cake
Two years ago: Hot Glazed Almond Cake
Three years ago: Brown Butter Parmesan Mashed Potatoes
Four years ago: Buttery Almond Stuffed Morning Buns
Five years ago: White Sheet Cake with Fluffy Whipped Icing
Six years ago: Healthy Roasted Tomato and Onion Bread Soup
Seven years ago: Strawberry Walnut Ricotta Muffins

Strawberry Snack Cake
This tender little Strawberry Snack Cake is super quick and easy -- and super delicious, with the flavor of fresh strawberries and whipped cream!
Ingredients
Snack Cake Ingredients:
1/2 cup (1 stick) butter
1/2 cup water
1 cup plus 2 tablespoons cake flour
1 cup white sugar
1 egg, lightly beaten
1/4 cup sour cream
1/4 teaspoon almond extract
1/4 teaspoon vanilla extract
1/2 teaspoon baking soda
1/2 teaspoon salt
Strawberry Glaze Ingredients:
5-6 strawberries, chopped
1 tablespoon strawberry jam
1 tablespoon milk
2 cups powdered sugar
1/8 teaspoon vanilla extract
whipped cream
Instructions
To make the cake: Preheat the oven to 375 degrees and grease an 8-inch square baking pan (I even add a little square of greased parchment at the bottom). In a medium saucepan over medium heat, bring the butter and water to a boil. In the meantime, in a separate large bowl, whisk together the cake flour and sugar before adding the egg, sour cream, almond extract, vanilla extract, baking soda, and salt. Mix to combine. While mixing, slowly pour in the boiling butter and water mixture. Mix to combine completely. Your batter will be very runny. Pour the batter into your prepared pan.
Bake at 375 degrees for 15-18 minutes or until a toothpick inserted in several places comes out with a few moist crumbs. Cool completely.
To make the glaze: Put chopped strawberries and jam into a food processor to puree. Pour into a medium bowl and mix in milk and vanilla extract. Gradually whisk in powdered sugar. Pour glaze over the cake to cover (I used most but not all of it). Cut into sliced and serve with whipped cream.