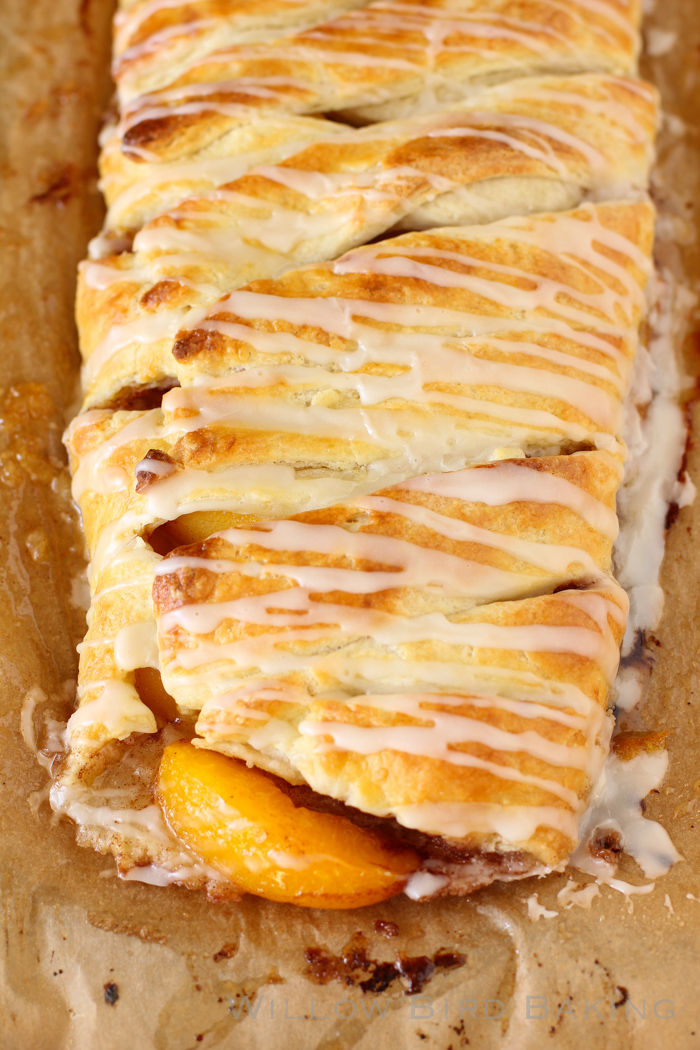 Peach Cobbler Pastry Braid
I wrote this post as part of the Plugrá Butter Brigade. Thanks, Plugrá, for sponsoring this post and for making my favorite butter! I use Plugrá in pastries, especially, since its low moisture content ensures a flakier texture.
My 8th year students are completing a project to deepen their service passions this year. "Projects" in my class aren't just projects; they're journeys designed by the students themselves within a supportive framework I provide. Some of the kids have taken off. Their path was smooth and they fell right into the service fit for them. N.S. continued work she had already begun serving at her dance studio, where she was inspired daily. I.P. created bluebird habitats on our campus last year and decided it was a natural segue to rebuild our beekeeping program this year.
For many kids, though, it's been a challenge. This is far from disappointing to me: this is exactly what I expect and prep them for. We call the inevitable obstacles during their project work "mountains and moats." They require collaboration, problem solving, analysis -- the very skills I want them to develop. This is where learning happens. My job is to support kids as they learn how to react responsibly to these situations. The unexpected part this year is that I'm facing plenty of mountains and moats myself.