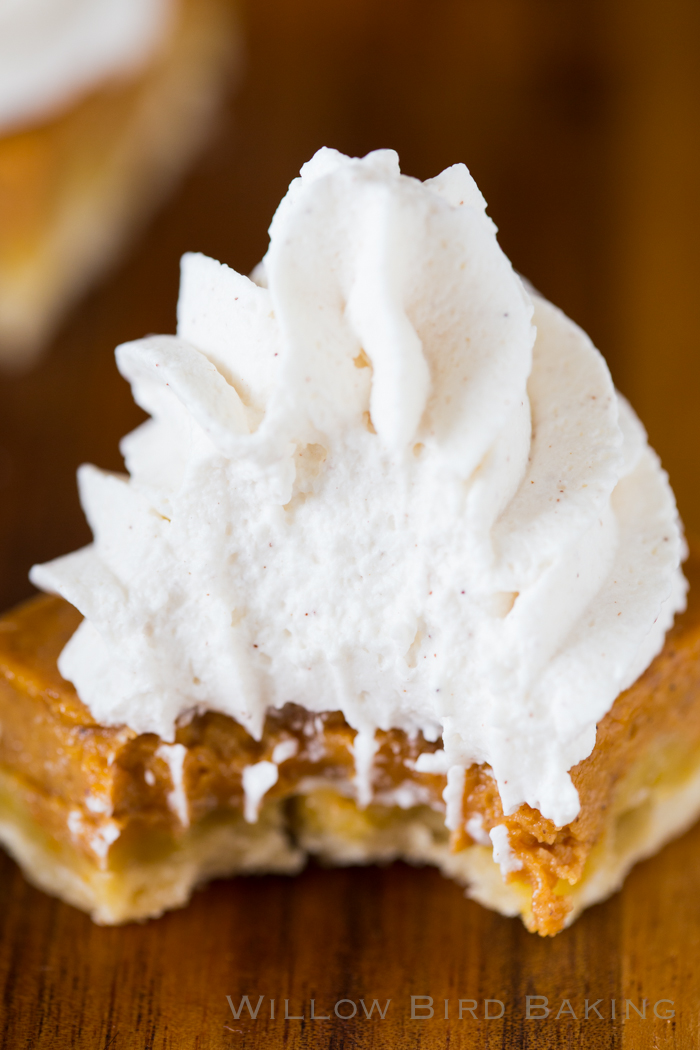 Pumpkin Pie Shortbread Bars with Maple Cinnamon Whipped Cream
I love pumpkin so much that it's basically my husband, but honestly? I don't get pumpkin pie. What's with that stuff? There's always way too much custard to taste any crust. And the crust is usually just a soggy mess anyway. The whipped cream is always a tragically tiny dollop. And this is a Thanksgiving staple? It's just sad.
So I fixed it for you.