Thick Spiced Rum Coquito (Puerto Rican Eggnog)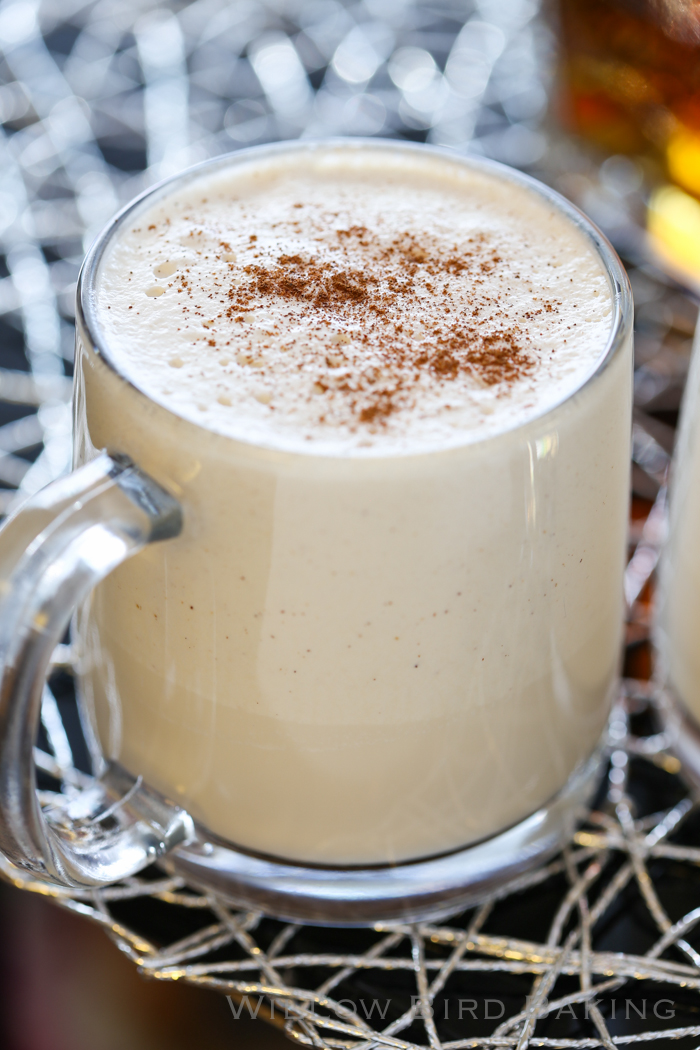 Author:
Willow Bird Baking
2 egg yolks, beaten
1 (12-fluid ounce) can evaporated milk
1 (14-ounce) can cream of coconut
1 (14-ounce) can sweetened condensed milk
1/2 cup Don Q Gran Añejo spiced rum
1/2 cup milk
1/4 teaspoon ground cloves
1/2 teaspoon ground cinnamon
1/2 teaspoon nutmeg
1 teaspoon vanilla extract
1 cup heavy cream
In a glass bowl set over a saucepan of simmering water (or in a double boiler), whisk together egg yolks and evaporated milk. Stirring constantly, cook until mixture reaches a temperature of 160 degrees F and is thick enough to coat the back of a spoon.
Transfer the egg mixture to a blender and add coconut milk, sweetened condensed milk, Don Q Gran Añejo spiced rum, milk, cloves, cinnamon, nutmeg, and vanilla. Blend until well mixed and chill overnight.
In the bowl of an electric mixer, whip the heavy whipping cream to stiff peaks. Whisk the whipped cream into the chilled mixture. Serve chilled, whisking well before each time you serve, with a sprinkle of cinnamon on top.
Recipe by
Willow Bird Baking
at http://willowbirdbaking.com/2017/12/22/thick-spiced-rum-coquito-puerto-rican-eggnog/