This is a sponsored post written by me on behalf of Don Q rum for IZEA. All opinions are 100% mine.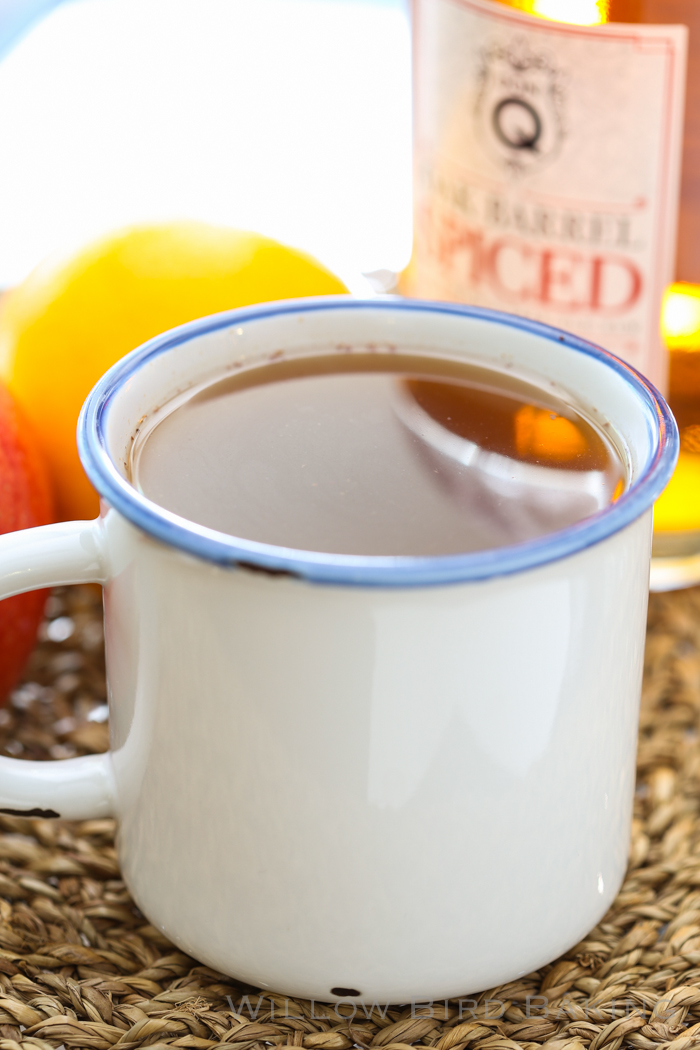 Spiked Apple Cider
Planning any holiday parties? I have the perfect, easy and festive drink for you to share! This simple Spiked Apple Cider starts by spicing up some apple juice and then adding a little holiday cheer!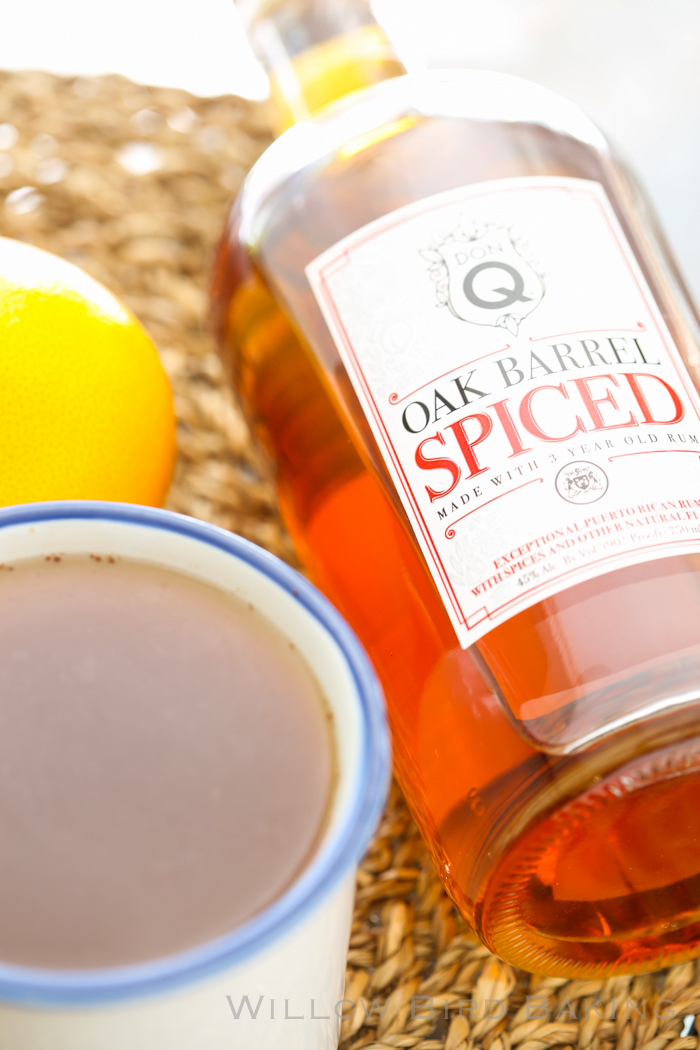 For the adults at your soirée, you can spike this apple cider with Don Q rum, an aged, craft Puerto Rican rum that runs an environmentally responsible distillery, to boot! I chose their premium spiced Don Q rum to glug into each cup of cider.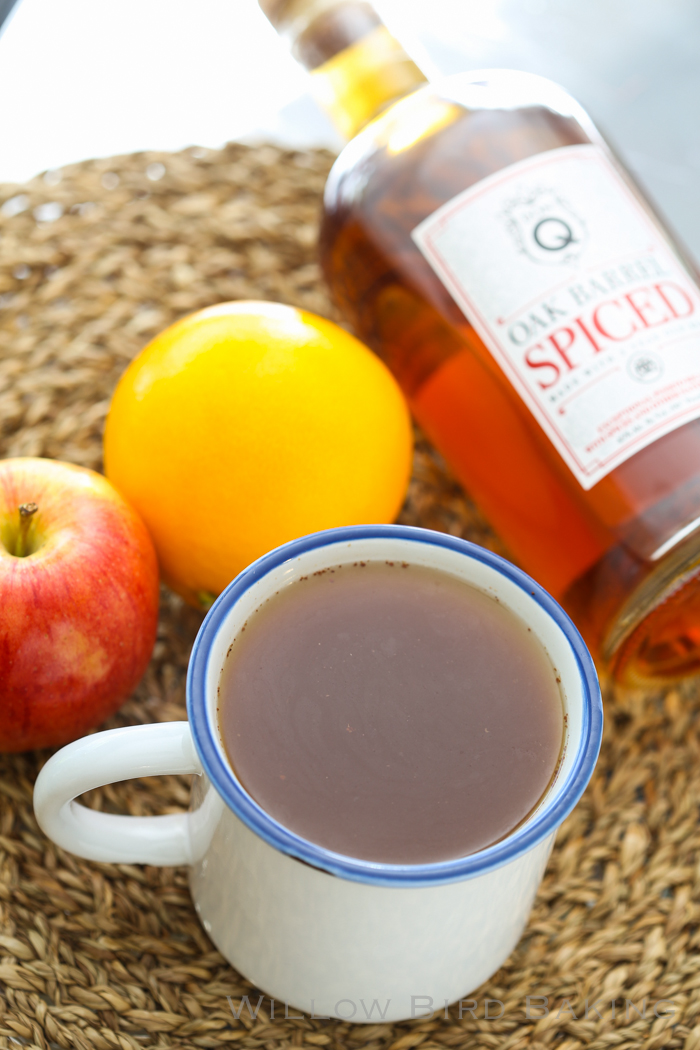 Here's where you can buy Don Q rum near you. The recipe is simple enough that you'll have it simmering away on the stove many times this holiday season! Share your favorite holiday cocktail ideas in the comments below!
One year ago: Brown Butter Pumpkin Snack Cake with Crackle Icing
Two years ago: 4-Ingredient Slow Cooker Coconut Cake
Three years ago: Pumpkin Maple Pecan Rolls (with Pumpkin Cream Cheese Icing!)
Four years ago: Brown Butter Pecan Gooey Butter Cake with Spiked Whipped Cream
Five years ago: Moist Fluffy Coconut Cake
Six years ago: Pumpkin Streusel Swirled Cream Cheese Pound Cake
Seven years ago: Cinnamon Roll Cookies

Spiked Apple Cider
An easy, quick, festive, delicious recipe for Spiked Apple Cider! Use apple juice, some spices, some fruit, and Don Q rum to make a special holiday drink!
Author:
Willow Bird Baking
Ingredients
8 cups 100% apple juice
1/2 cup brown sugar
1 teaspoon cinnamon
1/2 teaspoon nutmeg
1/2 teaspoon allspice
1/2 teaspoon ginger
1 teaspoon vanilla extract
2 apples, sliced in half
2 oranges, sliced
2 teaspoons whole cloves, stuck into the apple halves and orange slices for easy removal later
3 cups Don Q Oak Barrel Spiced Rum
Instructions
In a large Dutch oven over medium-high heat, bring apple juice to a simmer. In a small bowl, whisk together the brown sugar, cinnamon, nutmeg, allspice, and ginger. Stir this spice mixture into the juice until dissolved. Stir in the vanilla extract.
Add the clove-studded apples and oranges and simmer for 20 minutes before removing the fruit.
To serve, ladle apple cider into a mug and add about 3 tablespoons of Don Q Oak Barrel Spiced Rum. Stir and serve hot.