Spiked Apple Cider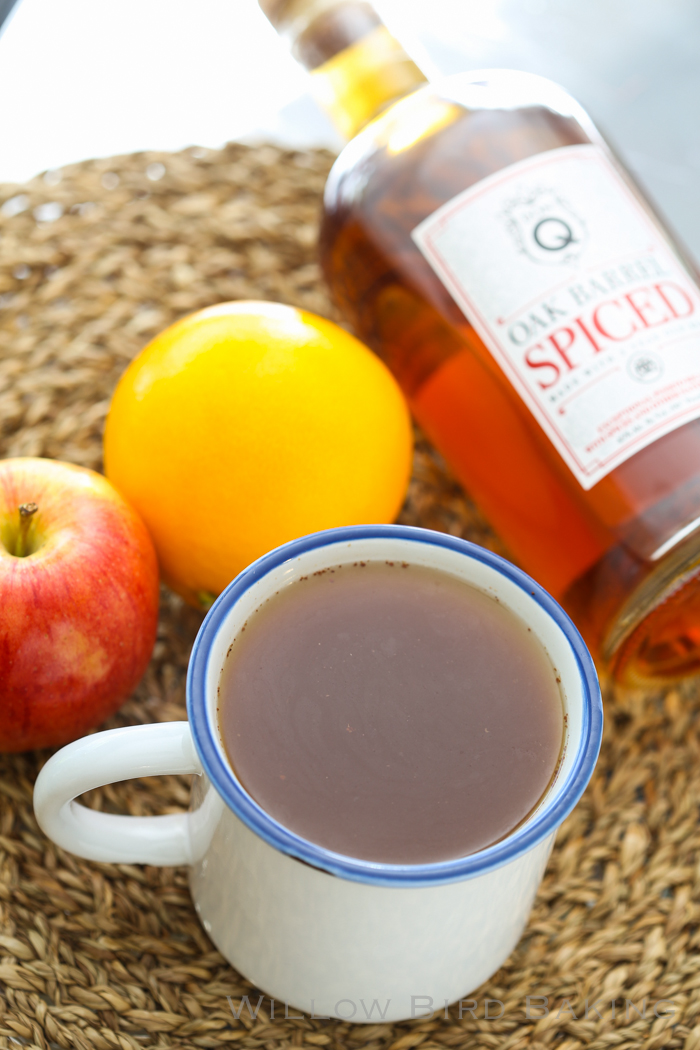 Author:
Willow Bird Baking
8 cups 100% apple juice
1/2 cup brown sugar
1 teaspoon cinnamon
1/2 teaspoon nutmeg
1/2 teaspoon allspice
1/2 teaspoon ginger
1 teaspoon vanilla extract
2 apples, sliced in half
2 oranges, sliced
2 teaspoons whole cloves, stuck into the apple halves and orange slices for easy removal later
3 cups Don Q Oak Barrel Spiced Rum
In a large Dutch oven over medium-high heat, bring apple juice to a simmer. In a small bowl, whisk together the brown sugar, cinnamon, nutmeg, allspice, and ginger. Stir this spice mixture into the juice until dissolved. Stir in the vanilla extract.
Add the clove-studded apples and oranges and simmer for 20 minutes before removing the fruit.
To serve, ladle apple cider into a mug and add about 3 tablespoons of Don Q Oak Barrel Spiced Rum. Stir and serve hot.