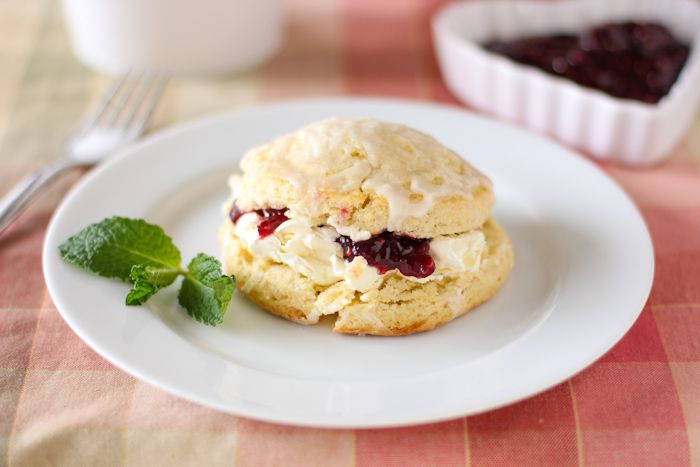 There are the stories I don't want to tell, and then there are the stories I haven't been able to tell. Probably some of the most important stories.
Namely, the stories about Ranson.
Ranson was the first school that I taught at: a poorly run, urban middle school with a low-income and historically low-achieving population. I came in as a promising, energetic new teacher determined (pigheadedly and presumptuously, I'd say) to change the entire world.
Throughout the year I did effect change — on a smaller scale than I'd originally hoped. I raised students' mastery and reading comprehension, but also became aware that when a kid had no breakfast, or when a kid's dad was in prison, or when a kid was being raised by a saint of an aunt who had to work back-to-back 12-hour shifts at the hospital just to feed and clothe him . . . well, there was much more of the world that needed changing than I had first anticipated.
Anyway, I still can't tell every story. I can't tell most stories. But today I realized that I'm ready to tell you about Darius. Maybe over afternoon tea?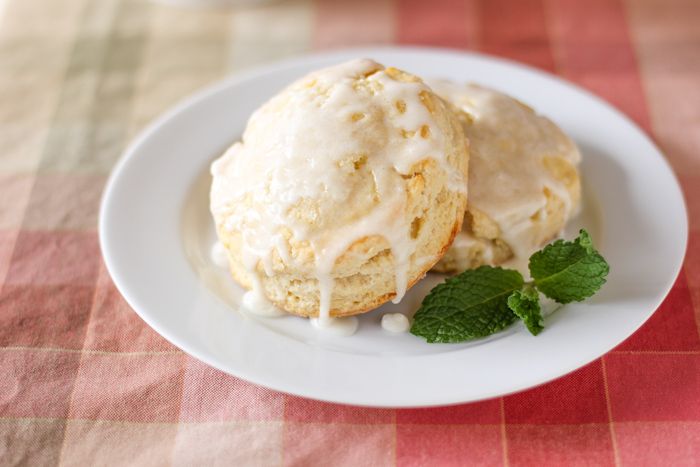 It cracks me up that Darius left the most indelible mark on my memory, because I pegged him as trouble within a week of starting school. First off, he was loud. Not just chattery, but LOUD. He involuntarily projected every remark, making my cinderblock science classroom sound like a cathedral reverberating with bells and song.
He also struggled to manage his emotions. Certain triggers made it even harder. For instance, that boy loved his mama. I can remember trying to talk him down in the middle of the cafeteria after someone had inadvertently insulted her. He was near tears with frustration. Suspension, expulsion — none of it meant a thing to him if he could defend her. What did cause a visible change in his demeanor was when I asked, "What would she want you to do right now, Darius? What would make her proud?"
I cared so much because it was easy to see that Darius was a fabulous kid. He was smart. He was an incredibly talented dancer. He was hilarious — oh my gosh, I can't even describe how funny he was. I ran a tight ship in terms of classroom management, and he was about the only kid who could make me just fall out LAUGHING. He also had a deep well of empathy and concern for others — things you didn't always see at Ranson, because some kids seemed to have learned to hide the tender personality traits that made them vulnerable. But Darius wore his heart on his sleeve.
I still remember Darius asking every day when I was going to let his mom, who was a hair stylist, do my hair. I never got around to it, and now I regret it. It would've meant a lot to him.
I know I'm supposed to make this a happy story, but it isn't.
To be blunt and a little crude, it pisses me off that Darius had to go to a substandard school and that didn't get a shot at a snazzy education. It pisses me off to think of this kid struggling to find a job and keep his life on track now, at 19 years old: trying to climb out of a socioeconomic level and a neighborhood he was born into through no fault of his own. When I googled him to write this entry, just to see if maybe a Facebook page would pop up where I could send him a message of encouragement, I found his mugshot — arrested for stealing ground beef, spaghetti noodles, a pack of beer, and some candy.
Oh MAN it pisses me off when other people aren't similarly pissed off by this! When they throw up their hands and suggest perhaps people should just work harder instead of revising how our nation deals with poverty. Oh man! It's because they don't know Darius, the 14-year-old kid I knew, who hadn't made those "bad choices" we always speak of yet, whose mom worked so hard for him, who worked just as hard as any 14-year-old kid does, who could've been helped.
Indeed, I can picture a different history: Darius here at my little project-based school set on a lush, green campus. I know he'd have worked dance into every nook of the curriculum. I know he'd have had the students in stitches each day with his witty remarks. I know he would've worked hard to make his mom proud. He would've performed in plays and he would've loved art and music class. I can picture that kid heading off to Juilliard in New York City and eventually wowing audiences on Broadway. I'm not being generous, here. That's who he was. That's who he should be.
Sitting in my anger and stewing like a chicken won't help (and what a nasty, bitter stock it'd produce.) In the long term, idealistic Ms. Ruble who wanted to change the world will never be able to stop trying. I want the school systems to be small and creatively managed. I want teaching to be a prestigious profession where extremely qualified people are hired and then compensated well and treated like professionals. I want school systems to bus kids around and balance school populations. I want a full-out multi-front assault on poverty that provides people immediate assistance, addresses education issues (for adults and children), provides job training, focuses on creating jobs, addresses drug and alcohol abuse, provides appropriate basic healthcare for all people, effectively treats mental illness. I get it: I'm talking about huge things in this flippant, simplistic way. It's harder than that. I get it. But that's what I want.
And in the short term, that idealistic Ms. Ruble knows that Darius himself has an indomitable spirit, and that he can overcome tremendous odds. I just know it. Or at least that's what I have to hope. And I want him to know that about himself.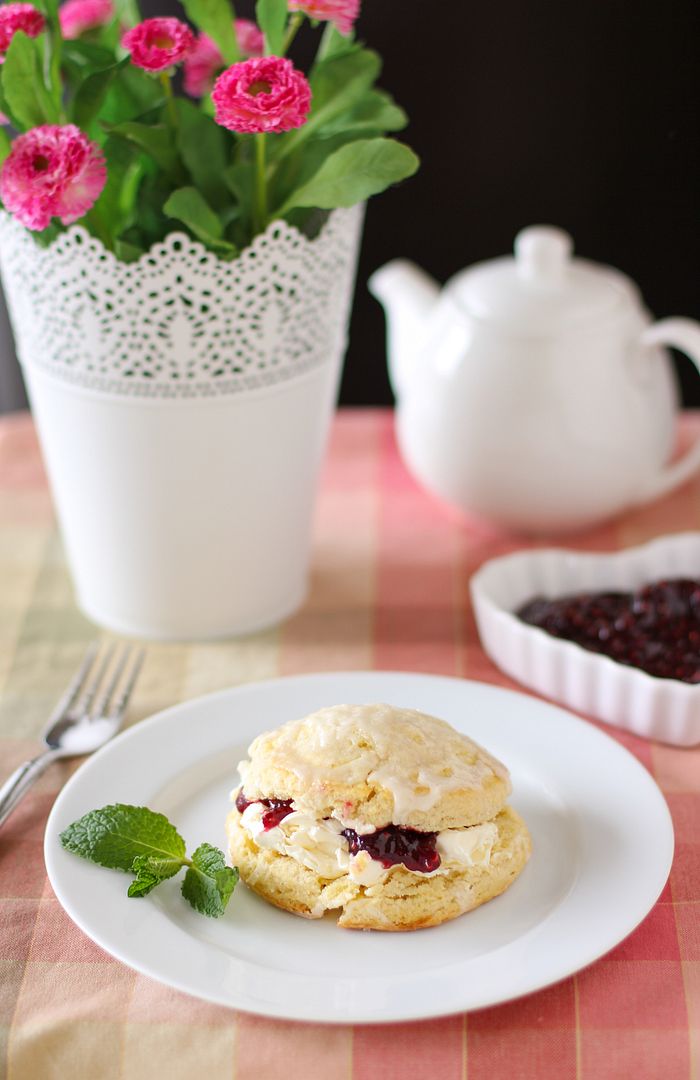 For now, I think we need to have a little rest with a pot of hot tea, maybe with sugar sprinkled in and some cream for good measure. And a fluffy almond scone or three would not go unappreciated. Afternoon tea party for the world? Maybe I'm still oversimplifying a bit, but that might go a long way toward inspiring world peace and prosperity.
These scones are quick and easy to throw together, but they do make your world a brighter place. They're fluffy, tall, buttery, and boast a sweet almond glaze and a crunch from the sugar sprinkled on top. Smear them with clotted (also called Devon) cream if you can find it at a fancy grocery store; otherwise, you can whip some mascarpone cheese or cream cheese and use it instead. Add a smear of raspberry jam for perfection.
What's your pie-in-the-sky idealist dream for your world or community right now? (Other than lots of scones, which is a given.)
One year ago: Chocolatey Red Velvet Pull-Apart Bread with Cream Cheese Glaze
Two years ago: Deep Fried Cake Batter Cookie Dough
Three years ago: A&P Spanish Bar Cake
Almond Scones with Raspberry Jam and Clotted Cream

---


Recipe by: Adapted from Barefoot Contessa's Cranberry Orange Scone recipe
Yield: about 14 scones

I love scones because they're so quick and easy, but are absolutely divine in terms of texture and flavor. These scones are very lightly sweet, and the glaze adds a much needed dimension, along with a sprinkle of crunchy sugar. Serve with clotted cream and raspberry jam while hot out of the oven. This recipe also provides instructions for freezing the scones for amazing, speedy weekday breakfasts!

Ingredients:
4 1/4 cups all-purpose flour
1/4 cup sugar, plus additional for sprinkling (I used coarse sanding sugar for sprinkling)
2 tablespoons baking powder
2 teaspoons kosher salt
3/4 pound cold unsalted butter, diced
1 cup cold heavy cream
1 teaspoon almond extract
4 large eggs, lightly beaten
1 egg beaten with 2 tablespoons water or milk, for egg wash

Glaze Ingredients:
1 cup powdered sugar
1 teaspoon almond extract
1/4 cup milk (or cream — I used cream, but it does separate and probably isn't quite as pretty as milk)
raspberry jam, for serving
clotted or Devon cream, for serving (or substitute whipped mascarpone)

Directions:
Note: You can make scones, shape them, egg wash them, and then freeze them on a baking sheet. Once frozen, you can drop them in an airtight container or bag separated by sheets of wax paper. You can then bake them straight from frozen any morning you want one — just by baking a few minutes longer than normal. So convenient!

Preheat the oven to 400 degrees F and line two baking sheets with parchment paper. In the bowl of a food processor, mix together flour, 1/4 cup sugar, baking powder, and salt. Add cold butter and pulse about 10 times or until the butter is the size of small peas (you can also do this by hand in a large bowl, using a pastry cutter or two knives to cut in the butter). In a small bowl or measuring cup, mix together lightly beaten eggs, heavy cream, and almond extract. While mixing the flour mixture on low, pour in the wet ingredients slowly. Keep mixing on low until the mixture forms a dough and begins to form a ball. Turn it out onto a floured surface and knead a turn or two, forming into a disc.

Roll the dough out to 3/4-inch thick, moving it around on the floured surface often to make sure it's not sticking. Flour a 3-inch round cookie cutter and cut round scones, laying each on the prepared baking sheets. Re-roll the dough and continue cutting scones. When all scones are cut, egg wash just the tops of each one and sprinkle on the coarsest sugar you can find (the crunch is so nice). Bake in the 400 degree oven for 20-25 minutes until risen, lightly golden, and done on the inside.

While the scones bake, whisk together all glaze ingredients. Add more sugar or milk as needed for consistency. Drizzle over hot scones and serve immediately with raspberry jam and clotted cream (also called Devon cream). If you can't find clotted cream, grab some mascarpone cheese and whisk it a bit until fluffy. Use that instead.
*Darius's name has been changed to protect his privacy.