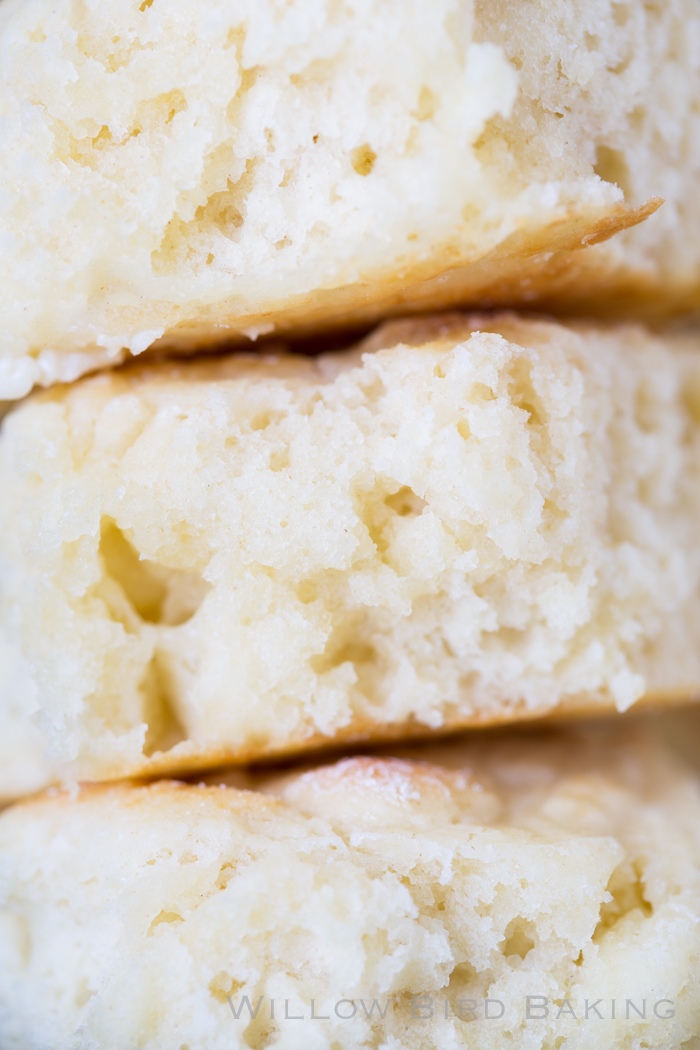 Sweet Biscuits
Today I took my sister shopping for a professional suit for her first interview after graduating college a couple of weeks ago. In the process, I met two Christians. But only one of them showed me Jesus.
Shopping for clothes is never easy, but for someone who doesn't fit in a male or female box like my sister, it's exponentially harder in ways that cisgender people like me haven't imagined. There are very few gender-neutral clothes, and even fewer gender-neutral professional clothes. Belk even has entirely separate stores in our local mall for men and women. My sister, who is nonbinary, and I had already had a difficult conversation about how to balance her gender identity and her marketability in an interview, something most people never have to think about. Should she err on the side of being herself and potentially alienate an employer? Should she err on the side of getting a job and then worry about how to be herself later? There were no easy answers. We decided to go to the women's store and look for a neutral, professional suit.
This is far from the first struggle my sister has had in the past few years as she has fought to graduate cum laude with two degrees, one in math and one in physics, from North Carolina State University. She has overcome significant obstacles that most people never have to face: some related to her gender identity, but many that simply run in our family. We are a lot alike in our mental health struggles, and I was thankful to be in Raleigh to support her over the past year. Shopping for her first job interview should have felt like a celebration after all she's been through. It crossed my mind that we'd have to use a dressing room at some point and (in case you hadn't heard) North Carolina just made it very controversial for us to do so. But I naively assumed that the stuff in the news about people being confronted in bathrooms only happened to other people and wasn't an every day occurrence. Of course it wouldn't happen to us. I see now that these feelings were rooted in my privilege — I had never been confronted, called out, embarrassed, or harmed because of my gender, so even though I intellectually knew that it happened to others, I didn't yet really believe in it, if that makes sense.
So, without much thought, my sister and I filled our arms with suit pants and blazers and headed into a mostly empty dressing room. She entered the first available room and began trying on outfits. Our only conversation was about pant sizes, so anyone overhearing us would have had no question about why we were there. This is where the first of the two Christians I met today entered the picture.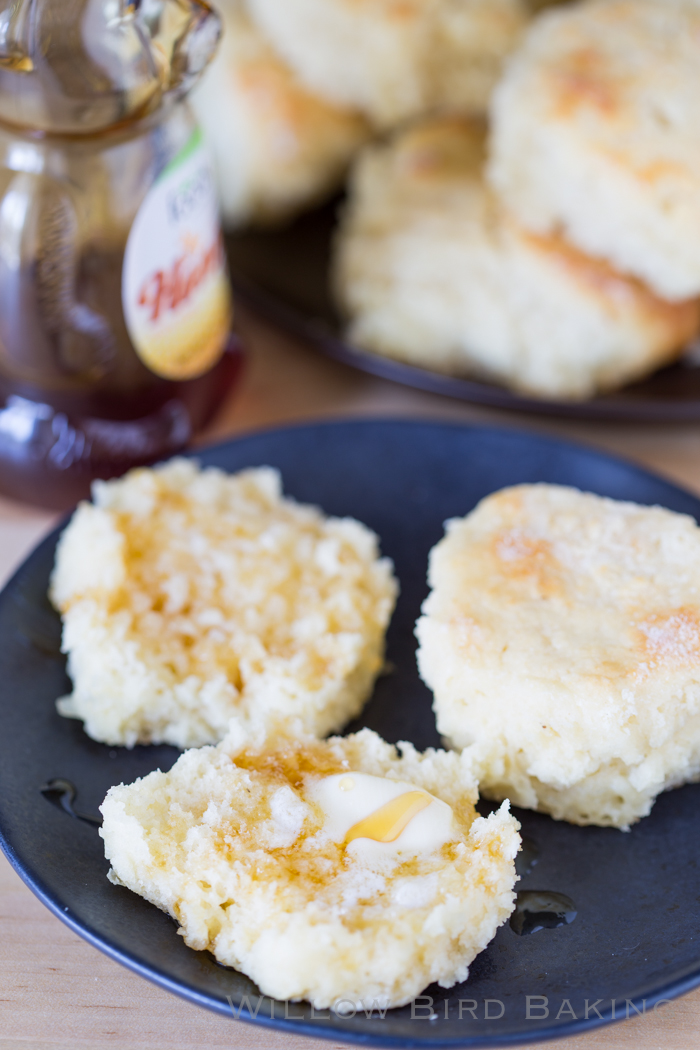 This first Christian was the person who, despite hearing only our innocuous conversation about pants and despite the full wall between each dressing room, ducked out to tell the cashier there was a "man" in the dressing room and she felt uncomfortable. This Christian left hastily without speaking to me or my sister, leaving the cashier to inform us of her complaint. This Christian didn't see the fallout: my sister breaking into an anxious sweat, my tears as I debated what to say to the manager when she arrived, my worries about whether we could continue trying on clothes and whether, even if it were "allowed," we could calm down enough to make thoughtful decisions about this important outfit.
She missed how, as the fitting room filled up, I took incredible care to keep my sister's door closed when I went to grab a different size. She missed how we stopped talking except in anxious whispers, even though our conversation was about blazers. She missed how I glanced in utter terror at the men who now waited outside the dressing room for their wives — suddenly, I realized any one of them might be the person behind the thousands of Facebook comments I've seen threatening to harm any transgender people they found in "the wrong bathroom." Was my sister safe? I'm pretty small and still recovering from hip surgery. How could I protect her? Would our experience today haunt her during her interview, her suit a tangible reminder of this moment? Would she relapse into past mental health struggles if someone tried to humiliate or harm her here in this public space? How close was help? Would we end up in the police station? The hospital? My anxiety rose to panic as I grabbed blindly at blazers to finish our task, all the while despairing that what should be a mundane errand could actually be emotionally and physically dangerous for my sister. Is this what Jesus wanted? Would He nod in approval as He looked at us, just a couple of tables overturned by the righteous?
Listen. This Christian felt completely valid feelings. It's okay if she was uncomfortable. As a person with an anxiety disorder, I'm uncomfortable in lots of situations. Everyone's personal comfort level is valid. But this Christian decided that instead of sitting with those feelings or heading to a space that was more comfortable for her if she desired, that she should act on them in a way that hurt my sister to her core. This Christian then pretended not to recognize me when, 30 minutes later — after comforting my sister and depositing her outside on a bench to catch her breath while I grabbed a few more essentials — I encountered her again in the store and asked her timidly, "May I please tell you about my sister?"
Y'all, I didn't want to make a scene. I hate confrontation and even though she had just hurt my sister, I didn't feel any desire to hurt her. Not because I'm super noble, but more because I just wanted to crawl in a hole and hide. But I'm not going to leave my sister, for whom it costs a lot, to fight this battle or feel she had surrendered without doing so. It doesn't cost me as much, so I needed to do this for her. The woman turned to listen, and so I began to tell her about my sister.
I told her that my sister had just completed one of the hardest journeys of her life.
I told her that Alex has courageously balanced demanding coursework, intensive individual and group therapy, and her personal transition over the past year.
I told her that plenty of times, I wasn't sure if Alex was going to be able to keep going.
I told her how proud we were watching Alex graduate a couple of weeks ago.
I told her we were praying about this job interview, because she really needed the job in order to keep her apartment.
I told her how we struggled to find appropriate clothes.
I told her that Alex was so sensitive, so self-conscious right now that trying on clothes was an internal nightmare even before we stepped foot in the dressing room.
I told her: "I understand your feelings and I don't blame you for however you feel, but what you just did hurt my sister. She is outside trying to pull herself together right now so that we can hopefully keep going."
I told her: "I just wanted you to know her as a person. To me, she is family. She is loved. I hope next time you will remember that and maybe things will be different."
This Christian wasn't hurt by us discussing pant sizes in the dressing room next to her. But my sister was hurt by her. This Christian represented a taste of what she had feared from North Carolina, from the South, from the new Donald-Trump-brand of outspoken opposition to difference, from the current climate where hate is packaged as "concern for safety."
The woman was quiet throughout, and I'm grateful for that. She didn't have to listen, after all. She ended the conversation with, "Well. I'll pray for her." I'm a Christian too; I know we can wield that phrase in different ways. She wielded it to end an uncomfortable conversation that she did not want to be a part of. I thought later that I should've shared James 2, and asked where the works were that her faith, her prayers were supposed to produce toward my sister. Why pray for her while endangering her job interview without a thought? Why pray for her while seeking her removal from a department store? Why pray for her but seek your own comfort instead? Please do pray for her! And please let your faith and love lead you to act. But I didn't say any of this. I was a sobbing mess and I was just glad she hadn't been unkind.
And I knew I'd been in shoes just like hers before, announcing my freedom in Christ while privately caught in a web of rules that I swore weren't rules, policing people in my heart even as I told myself I just loved them, was just concerned for them. Hating the sin and not the sinner, ignoring how the sinner seemed, curiously, to suffer from my hatred just the same. I didn't say much more at all. I thanked her and walked away.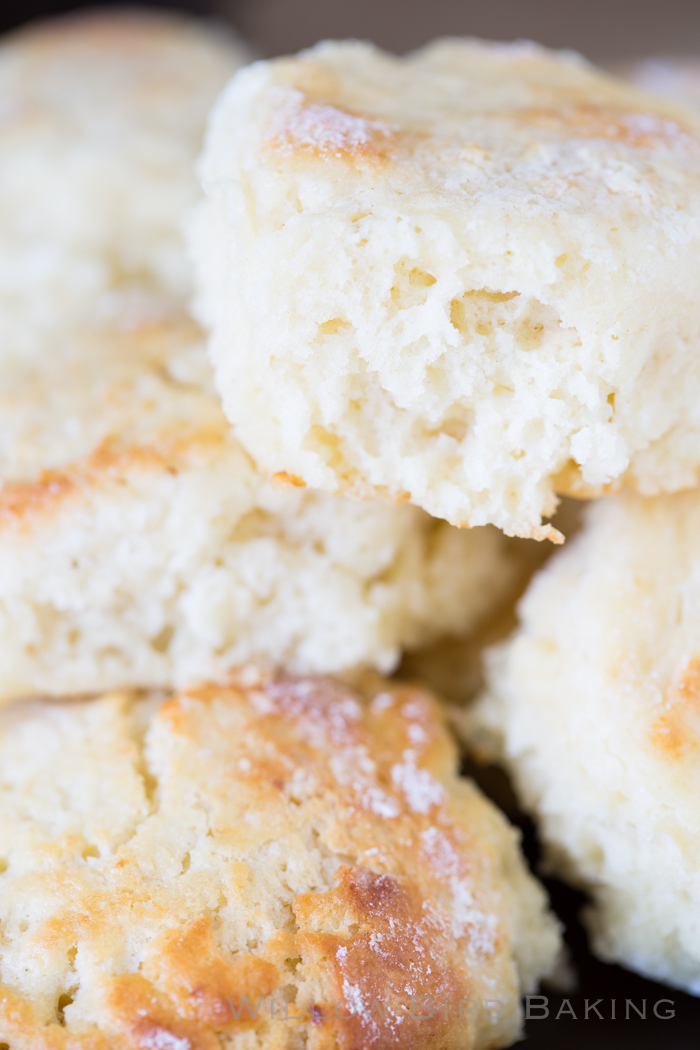 The other Christian I met today was Pam. She didn't tell me she would pray for me or mention Jesus, but I saw Jesus in her actions. When I noticed the small cross around her neck as we were leaving the store, I was not surprised.
Pam was the cashier at Belk who first came to tell us of this customer's complaint. Stunned and at a loss for words, I choked out a request to speak with a manager, hoping that we could just finish our business and be on our way. As she walked away to get a manager, Pam stopped. I could tell she was wrestling with something she needed to say. She looked back and said, "I'm just telling you what that woman said; it's not coming from me. I don't have a problem with you being here." In my moment of panic, fear, and pain, when I was swimming (and drowning) in competing priorities — to stand up for my sister's right to have the same shopping experience as others, to protect her safety, to comfort her, to deal with my own anxiety and pain, to communicate clearly to the manager despite my emotional state, to hold Belk accountable for however they chose to face this important issue, to GET MY SISTER AN OUTFIT FOR HER INTERVIEW — Pam's words were a life preserver. I was not alone, standing between my sister and the dangerous world. Pam was there too.
She checked in a couple of times after that to let me know the manager was on the way and to nod reassurance as we frantically kept trying on clothes, hoping that we could get finished before potentially getting kicked out. The manager came and was polite, allowing us to continue but noting that perhaps we should have gone into the farthest dressing room (I'm not mad at her; I don't think she had the time to think this suggestion through to realize how it sounded. I could have tried to explain, but at that point I was exhausted and choosing battles very selectively). We chose a suit that I prayed was okay, since we didn't have our wits about us enough to really think it through. I took Alex out to recover in the parking lot for a bit while I went up to pay.
At the counter, standing across from Pam, I couldn't hold back my tears. I said, "I just want to thank you so much for your kindness. It can be so hard, as I'm sure you can imagine." She nodded her understanding as she shuffled through papers to find discount coupons, just another tiny gesture to support us. She shared, "I work in the public school system, so I know." A wave of gratitude washed over me. How lucky her students are to have her.
I still have no idea how Pam feels about transgender people, North Carolina's House Bill 2, or the presidential election. I could tell she hadn't been in this situation before and wasn't too sure about how to proceed. I could tell she hesitated before each step. I could tell she was an imperfect human being, just like me, just like the first Christian. She didn't know all the right answers. But whatever internal struggle might have gone on — to believe one thing or another, to act on a personal conviction or to let love change her course, or maybe even just to offer kindness or keep to herself, who knows? — Pam chose love. She let love determine her actions. And wow, I saw Jesus Christ in that.
One year ago: Lemon Shortbread Crumble Bars: The ULTIMATE Lemon Lover's Dessert!
Two years ago: Chocolate Doughnut Cake
Three years ago: Biscoff Spread Gooey Butter Cake
Four years ago: Gooey Butter Strawberry Shortcake
Five years ago: Strawberry Cream Pie
Six years ago: Coffee Cookie Dough Fudge Cheesecake

Sweet Biscuits
This biscuit recipe should make an appearance at your next weekend breakfast! These fluffy biscuits are slightly sweet. They're perfect for slathering in butter and jam or honey!
Author:
Willow Bird Baking
Ingredients
2 cups flour
1/3 cup sugar, plus extra for topping
2 teaspoons of baking powder
scant 1 teaspoon salt, plus extra for topping
1/4 cup cold butter diced into 1/2-inch cubes, plus extra for topping
7/8 cup (which is 3/4 cup plus 2 tablespoons) cold buttermilk, plus extra for topping
1 egg
Instructions
Preheat oven to 475 degrees. Line a baking sheet with parchment paper. In a large bowl, whisk the flour, sugar, baking powder, and salt together until they are extremely well combined. Add the butter to the large bowl of dry ingredients and cut it in with a pastry cutter or two knives. Be patient and thorough. The mixture should look like crumbly, damp sand when you're finished. Make a well in the center and pour in the buttermilk and egg. If the dough is too dry, you can add water just a tablespoon at a time until it comes together. If it is too wet and sticky, you can add flour a tablespoon at a time until it doesn't stick to your fingers when pressed, but sticks a little when pinched. It's important at this point to fuss with the dough as little as possible. Mix the dough until it is just barely combined.
Pat the dough out onto a well-floured counter to about 1-inch thick. Cut with a floured 2 1/2-inch biscuit cutter. Place the biscuits on your prepared baking sheet touching each other to help them "climb." Brush the tops with extra buttermilk and place a pat of butter on top of each biscuit. Sprinkle all the biscuits with a little salt and a little sugar. Bake 7 minutes before turning the oven off. Leave them in the oven for 5-10 minutes longer, or until they're golden brown. Remove them to cool to just warm. Serve with butter and jam or honey.