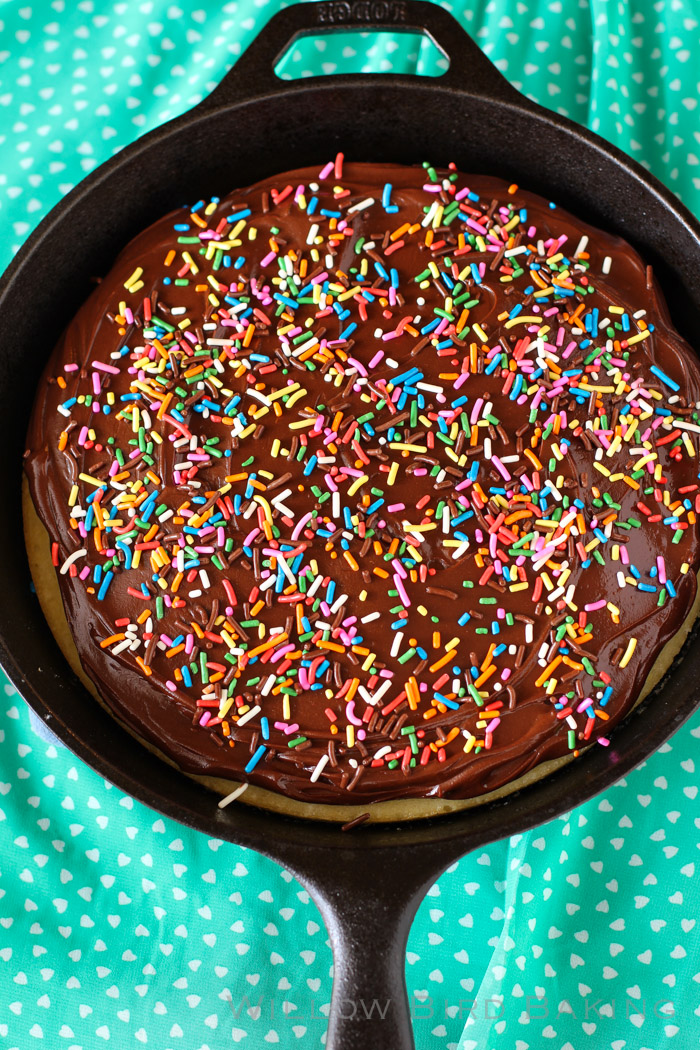 Chocolate Doughnut Cake
Things to be happy about:
1. I am so happy because: tomorrow I'm getting on a plane and flying to Rome. I've never been outside of the country (except a trip to the Bahamas when I was 8!) and I am so excited. I've downloaded 800,000 audio tours, guides, and translation apps. I'm learning how to say, "Please I would like a Diet Coke" in Italian!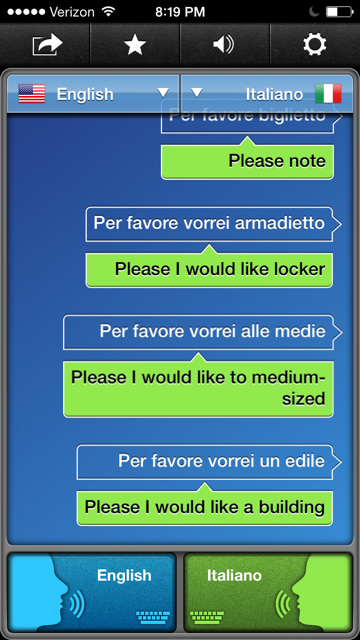 Nope.
2. I am so happy because: I have an iPhone to do all these things on. I deposited a check today without ever leaving my house. I'm learning French and Italian using the DuoLingo app. I have 489 new adventure games. I used Google Maps from Mike's car last night. I've been making artsy mini-movies with Cinamatic. I've been Instagramming all the things. Did I mention how glad I am to have an iPhone?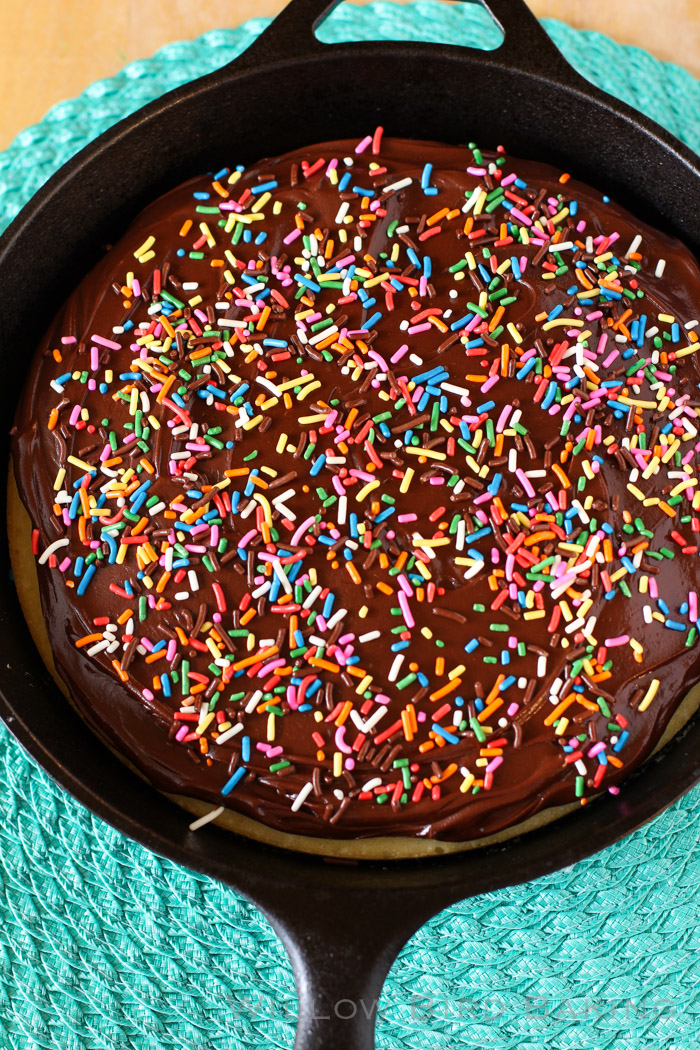 3. I am so happy because: I used waffles to make a meal that wasn't breakfast — not even close — and it was amazing. I'm going scheduling the post to go live next weekend (while I'm in Florence, no biggie) and I can't wait for you to see.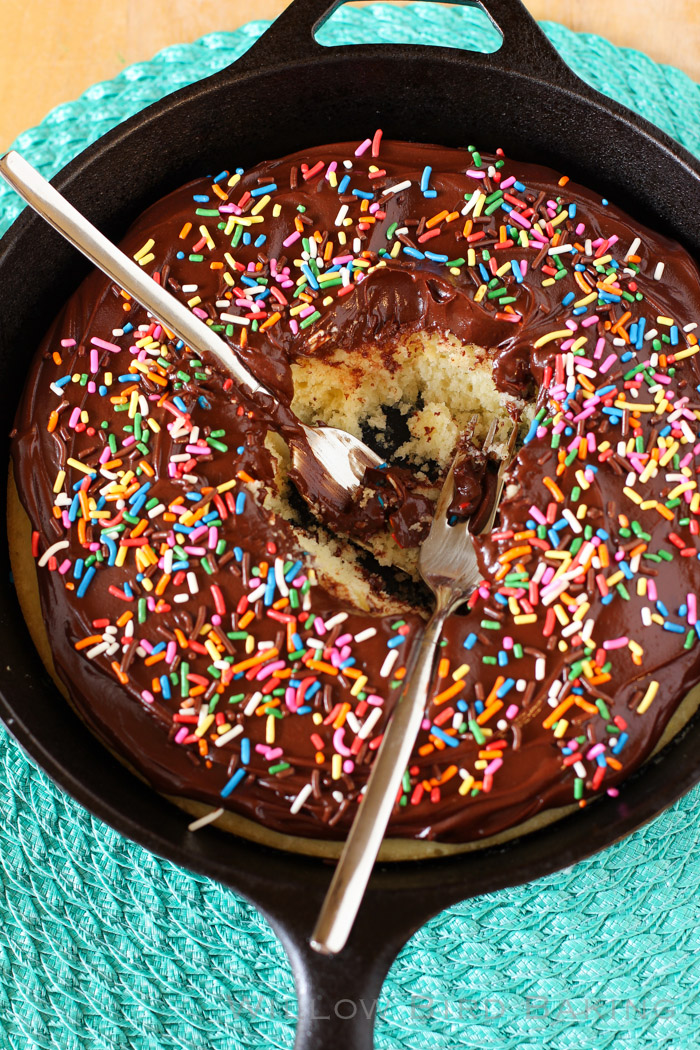 4. I am so happy because: Did I mention I'm going to Italy? Well after that, I'm going to Paris. To eat lots of croissants and macarons and whatever else they'll sell me.
5. I am so happy because: I get to go on this amazing trip with my 4 amazing 9th year students, who created our itinerary. They have made such lovely plans, including a dinner cruise on the Seine, and I can't wait to spend two weeks with them exploring on another continent.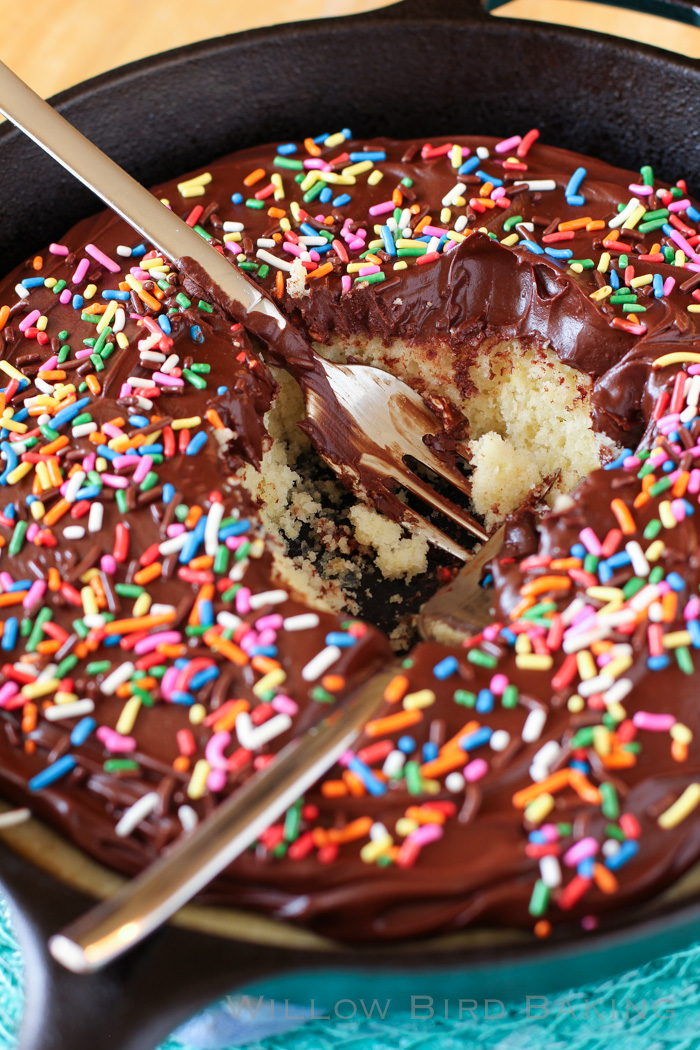 6. I am so happy because: Chocolate doughnut cake exists. Easy, delicious, sprinkled. You should make this for dessert tonight!
Have you been to Europe (or do you live there now)? What should I make sure to see in Rome, Florence, or Paris?
One year ago: Cookie Butter Cookies (with Coffee Butter and Salted Caramel Butter)
Two years ago: Gooey Butter Strawberry Shortcake
Three years ago: Strawberry Cheesecake Stuffed Amaretto Cake Pops (on Pretzel Sticks!)
Four years ago: Toasted Almond Cake with Mascarpone Cream and Amarena Cherries
Chocolate Doughnut Cake

---


Recipe by: Willow Bird Baking, with frosting adapted from Martha Stewart
Yield: 8-10 servings

Another absolutely delicious "doughnut cake." Just as tasty as it is adorable!

Cake Ingredients:
1/2 cup (1 stick) butter
1/2 cup water
1 cup plus 2 tablespoons cake flour
1 cup white sugar
1 egg, lightly beaten
1/4 cup sour cream
1/4 teaspoon almond extract
1/4 teaspoon vanilla extract
1/2 teaspoon baking soda
1/2 teaspoon salt

Frosting Ingredients:
7 tablespoons cocoa powder
7 tablespoons warm water
1 stick unsalted butter, room temperature
1/4 cup powdered sugar
1/8 teaspoon salt
8 ounces semisweet chocolate chips, melted and cooled
sprinkles (optional)

Directions:
To make the cake: Preheat the oven to 375 degrees. In a medium saucepan over medium heat, bring the butter and water to a boil. In the meantime, in a separate large bowl, whisk together the cake flour and sugar before adding the eggs, sour cream, almond extract, vanilla extract, baking soda, and salt. Mix to combine. While mixing, slowly pour in the boiling butter and water mixture. Mix to combine completely. Your batter will be very runny. Pour the batter into a 10-inch cast iron skillet (alternatively, I think this would work fine in a 8-inch square baking pan lined with parchment paper.)

Bake at 375 degrees for 15-18 minutes or until a toothpick inserted in several places comes out with a few moist crumbs (don't wait for the top to get golden brown, necessarily — mine stayed pale). Cast iron skillet cook times can be variable, so check early and often. Cool completely.

Make the frosting: In a small bowl, whisk together the cocoa and warm water. In a separate bowl, beat together butter, powdered sugar, and a pinch of salt until pale and fluffy. Gradually beat in the melted, cooled chocolate and the cocoa mixture. Let this sit for exactly 30 minutes (no really, exactly 30!) before you use it to obtain the perfect spreadability. Pile the frosting on the top of the cake and smooth it out to an even, thick layer. Top with sprinkles!