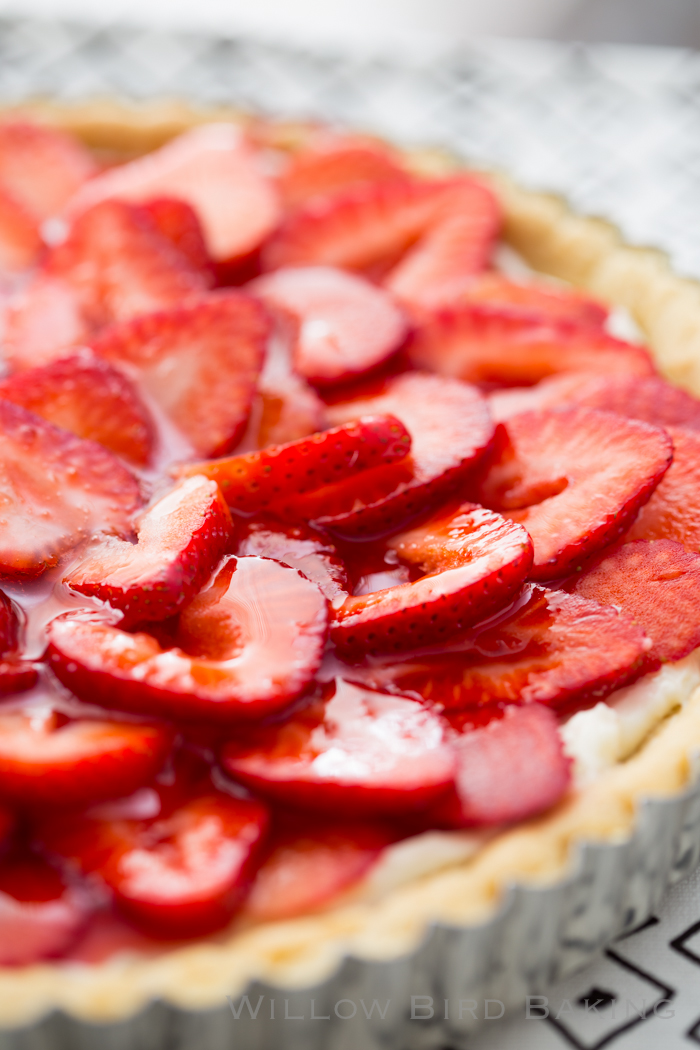 Easy Strawberry Cheesecake Tart
What does your summer look like? I just spent a week in NYC (see my Instagram for the evidence of every delicious thing I ate) and it was spectacular! But I admit that sweating down the sidewalk like a lump made me appreciate San Diego so much more.
Returning this weekend to breezy mid-70s sunshine and palm trees kicked me into summer planning mode. Here's what I want to accomplish, read, write, and eat in the next month. How about you?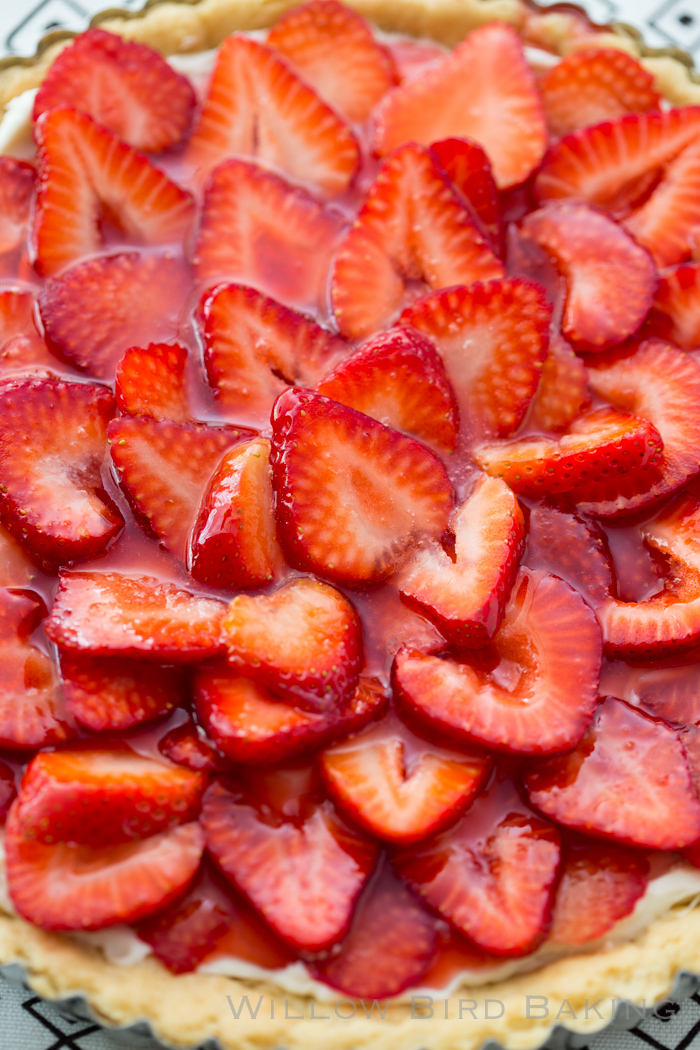 ACCOMPLISH: I want to kick my routines into gear again! Grad school did a number on my daily life, and summer is the time to fix it. I want to exercise every morning (hot yoga, Zumba, and weightlifting are my faves right now), get back to developing recipes for you every week, get to bed at a reasonable time, read my Bible and meditate every day like I used to, visit some churches.
Oh, and I want to go to Disneyland.
READ: I have so many books on my "to read" list! Some of them are teacher books and might not be interesting for everyone, but I figured I'd include them all just in case. All the links below are affiliate links, which means if you use my links to buy any of these books, you won't pay extra but I get a paid a small amount.
The teacher books I want to read (or finish!) are For White Folks Who Teach in the Hood…and the Rest of Y'all Too by Chris Emdin and Designing Groupwork:Strategies for the Heterogeneous Classroom by Elizabeth Cohen and Rachel A. Lotan, both works that focus on equitable classrooms. I also want to read Teaching Problems and the Problems of Teaching by Magdalene Lampert and The Together Teacher by Maia Heyck-Merlin.
In the way of personal books, I want to finally finish The Earthsea Cycle
by Ursula K. Leguin (I'm on the third book but put it on hold for grad work) and finish Adulting: How to Become a Grown-up in 468 Easy(ish) Steps
by Kelly Williams Brown. My friend Leandra lent the latter to me and besides being hilarious, it might eventually guilt me into getting my oil changed. Maybe.
WRITE: This summer I want to write crappy poems so I can get back in the habit of writing and write good poems. I want to write here at least once a week. I've gone through a lot of personal changes and I want to digest some of them by writing them into stories for you.
EAT: I want to eat at Richard Blais's two (TWO!) restaurants here in San Diego this summer, Juniper & Ivy and Crack Shack. I kind of can't believe I haven't already done this!
I want to eat more at the little Italian restaurant across the way from our apartment, Cucina Basilico, where they hand make pasta every day! Y'all.
I also want to find a place that serves frozé here in San Diego, since NYC taught me how lovely it was to sit and sip a frozen beverage in a beautiful place.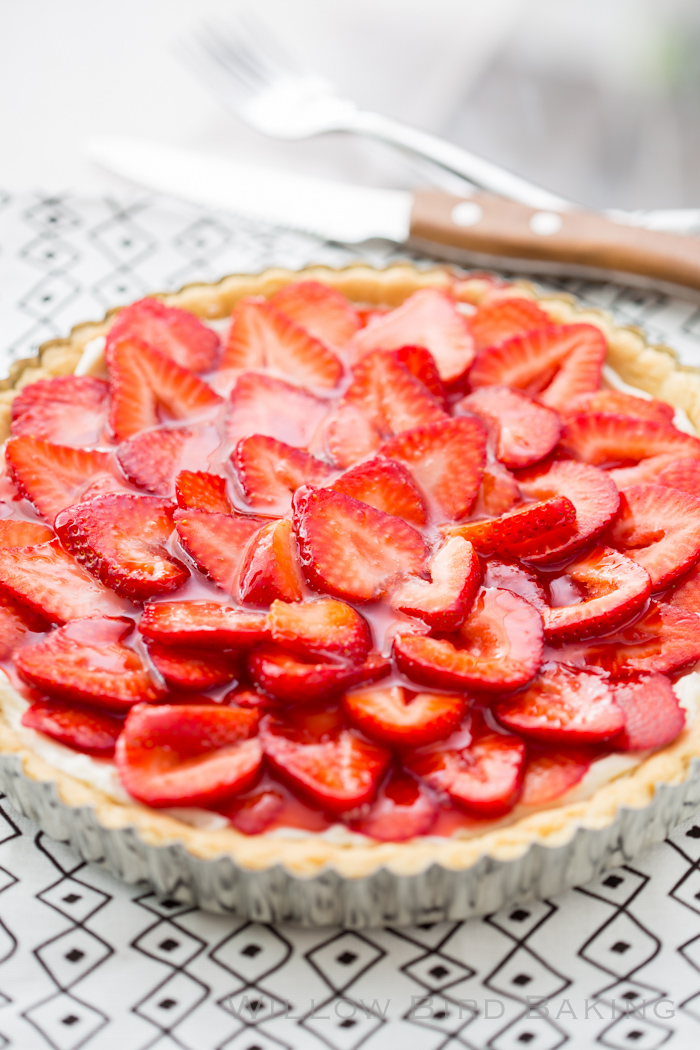 If your goal is to eat more dessert, I've got you covered! It can be a bummer to slave over homemade treats in the summer so I find myself taking more shortcuts as the days get longer and warmer. This recipe balances homemade goodness (a creamy cheesecake layer, fresh strawberries, and homemade glaze) with convenient shortcuts (a sugar cookie crust!). If you're into going homemade all the way, though, don't be afraid to make a homemade pâte sucrée like in this recipe.
So what are your summer goals? Tell me what you want to ACCOMPLISH, READ, WRITE, AND EAT this summer!
One year ago: Ultimate Tres Leches Cookies and Cream Cake
Two years ago: Lemon Blueberry Gooey Butter Cake
Three years ago: Easy Cheesy Artichoke Dip in a Baguette
Four years ago: Strawberry Coconut Cream Pie
Five years ago: Brownie-Bottom Coconut Chocolate Cream Cake
Six years ago: Coffee Mousse Filled Double Chocolate Chunk Cookie Sandwiches
Seven years ago: Strawberry Jam Cupcakes

Easy Strawberry Cheesecake Tart
This Easy Strawberry Cheesecake Tart recipe is a quick and simple summer dessert that looks super fancy and tastes delicious without much time and effort! This recipe balances homemade goodness (a creamy cheesecake layer, fresh strawberries, and homemade glaze) with convenient shortcuts (a sugar cookie crust!). If you're into going homemade all the way, though, don't be afraid to make a homemade pâte sucrée like in this recipe.
Author:
Willow Bird Baking
Ingredients
1 roll (16.5 oz) refrigerated sugar cookie dough
1 (8-ounce) package cream cheese, softened
1/2 cup powdered sugar
1/4 teaspoon vanilla
3 cups strawberries, hulled and divided
1/2 cup water
1/4 cup sugar
2 teaspoons cornstarch
Instructions
Preheat the oven to 350 degrees and lightly grease a round tart pan. Slice the cookie dough into even slices and lay them out in the pan. Press the dough into the pan and up the sides. Dock the middle of the dough well with a fork. Bake the shell for 15-20 minutes or until lightly browned. Remove to a cooling rack to cool completely.
Make the cheesecake layer. Beat the cream cheese until fluffy. Add the powdered sugar and vanilla extract and whip to combine. Spread this evenly into the cooled sugar cookie crust.
Arrange the strawberries: Slice about 2 cups of fresh strawberries and layer them in overlapping concentric circles on the top of your pie. Chill this while you make your glaze.
Make the glaze: Crush remaining 1/2 cup of strawberries and cook with water in a saucepan over medium-high heat for about 5 minutes. Strain through a fine mesh sieve and discard the pulp. Add the juice back to the saucepan over medium-high heat and gradually stir in sugar and cornstarch. Cook until thickened. If you want, you can tint this glaze with food coloring to desired hue, but mine was plenty bright enough! Cool the glaze slightly. Transfer the glaze (through a fine-mesh sieve to remove any clumps of cornstarch) into a heat-proof measuring cup with a pour spout and let it cool for a few minutes. Pour over top of strawberry slices on your pie and chill for at least 2 hours. Serve.