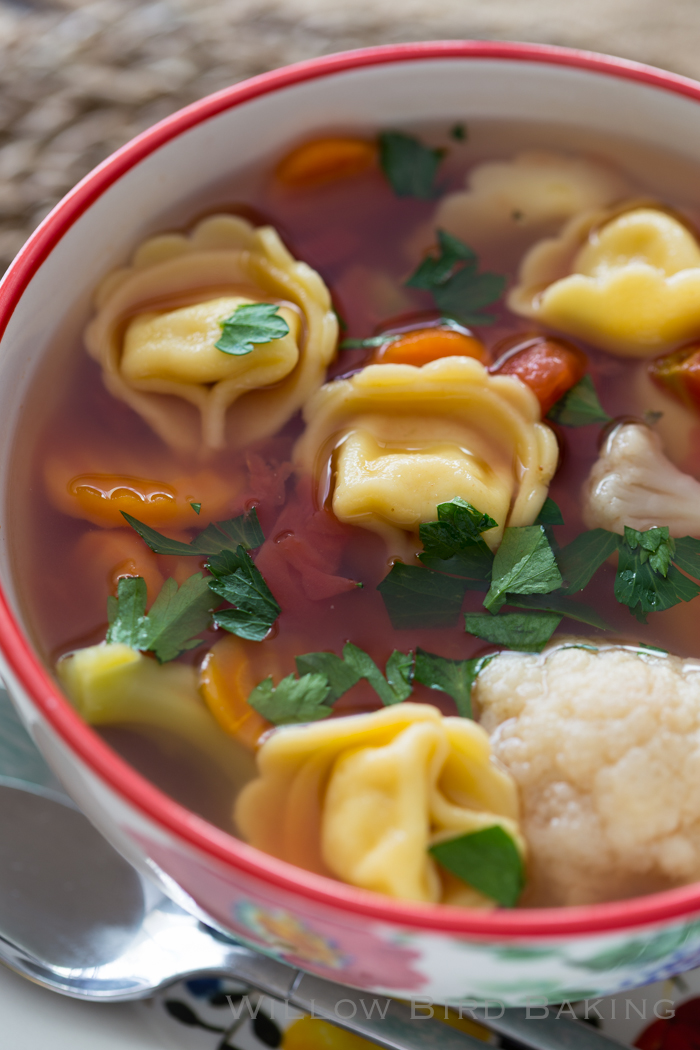 Quick and Easy Tortellini Soup
STOP ROLLING YOUR EYES RIGHT NOW. I know, I know. I'm in San Diego where it's perpetually 75 degrees while y'all are dealing with all manners of snow and ice and cold and igloos and whatever else normal people encounter.
But that's in the middle of the day, y'all! I'll have you know it was 55 degrees this morning and that's basically Antarctica to me.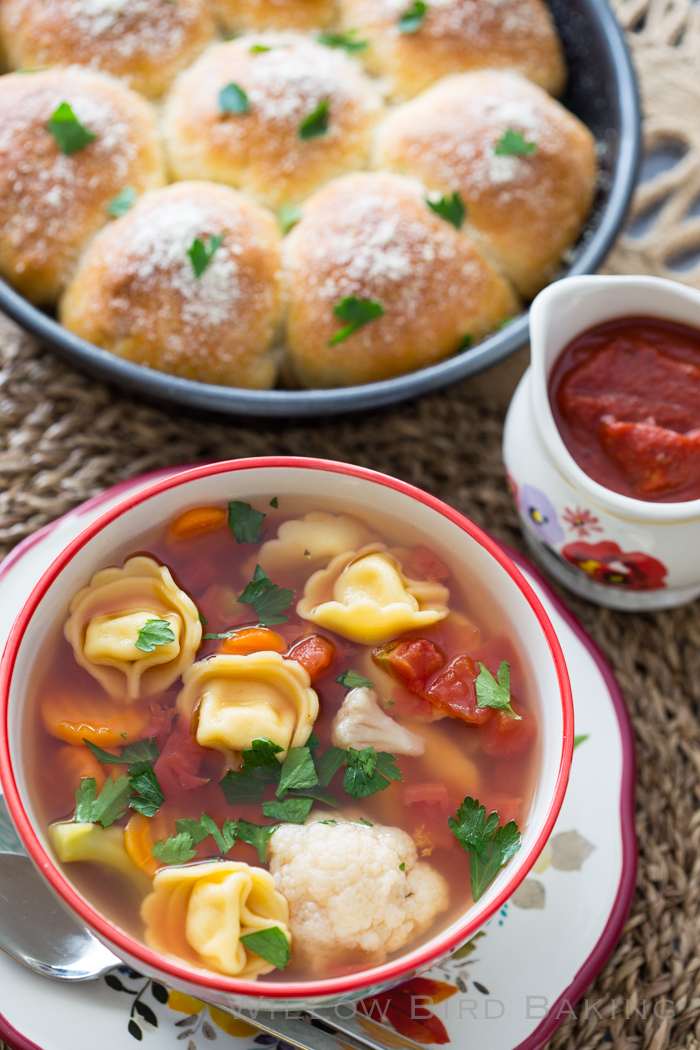 SO HERE'S SOME SOUP. Not just any soup; this is one of my favorite soups from childhood. As a kid, I appreciated the cheesy tortellini and sopping up the last bit with cheesy garlic bread.
As an adult, I appreciate that all of the ingredients together only cost $8 and I still have heaps of veggies and tortellini left over to make the soup again and again.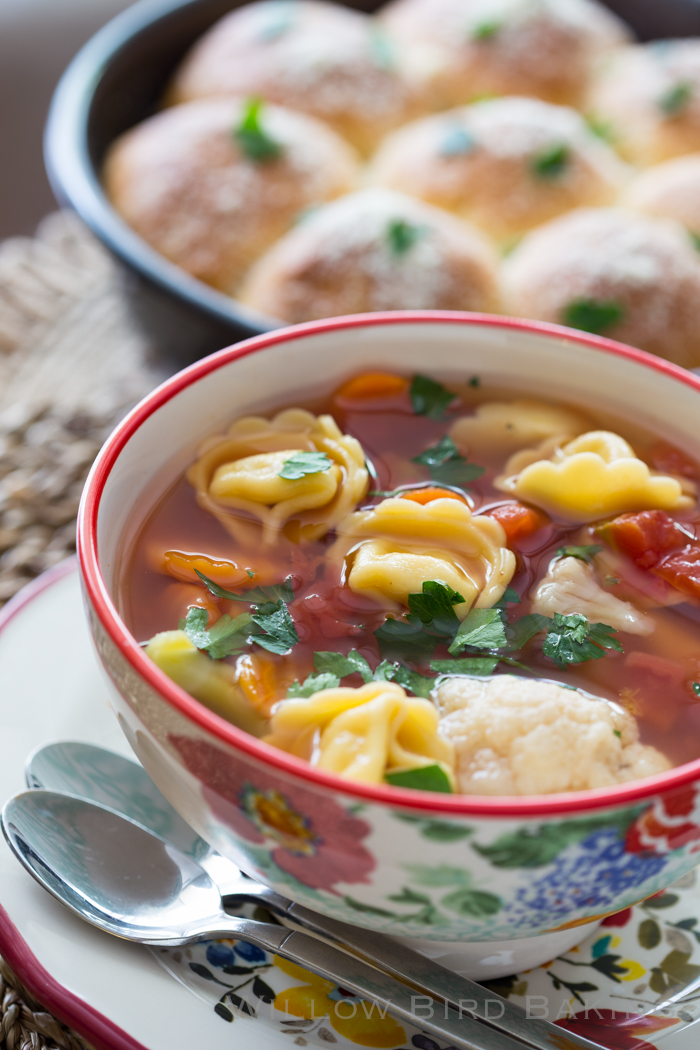 Not only that, but it's super healthy! Too healthy. I added some Cheesy Garlic Biscuit Bombs on the side to butter it up a bit (stay tuned for that recipe soon)! Together, they're the perfect comfort food for a cold (or, okay, cool) fall evening. Enjoy!
One year ago: Warm Cheesy Olive Dip
Two years ago: Pecan Pie Monkey Bread
Three years ago: 4-Ingredient Slow Cooker Coconut Cake
Four years ago: Cheesecake-Stuffed Pumpkin Bread
Five years ago: Quick and Easy Sour Cream Apple Kuchen
Six years ago: Broiled Southern Pimiento Cheese
Seven years ago: Pumpkin Pecan Streusel Breakfast Braid with Maple Brown Sugar Glaze
Eight years ago: Honeybun Cake with Caramel Sauce
Nine years ago: Best Ever Cream Cheese Pound Cake with Easy Caramel Frosting and Spiced Apples

Quick and Easy Tortellini Soup
My family made this super cheap Quick and Easy Tortellini Soup when I was young. I served it here with Cheesy Garlic Biscuit Bombs — stay tuned for that recipe soon!
Author:
Adapted from New Dieter's Cookbook
Ingredients
6 cups water
1 14.5-ounce can petite diced tomatoes
2 beef bouillon cubes
1 teaspoon dried basil
1/2 teaspoon dried oregano
2 cups loose pack frozen vegetables (I use a mix of broccoli, cauliflower, and carrots)
1 cup frozen cheese tortellini
Instructions
Combine water, undrained tomatoes, bouillon, basil, and oregano in a large soup pot.
Bring to a boil over high heat and add the vegetables and tortellini.
Simmer until tender, about 7 minutes. Serve hot.