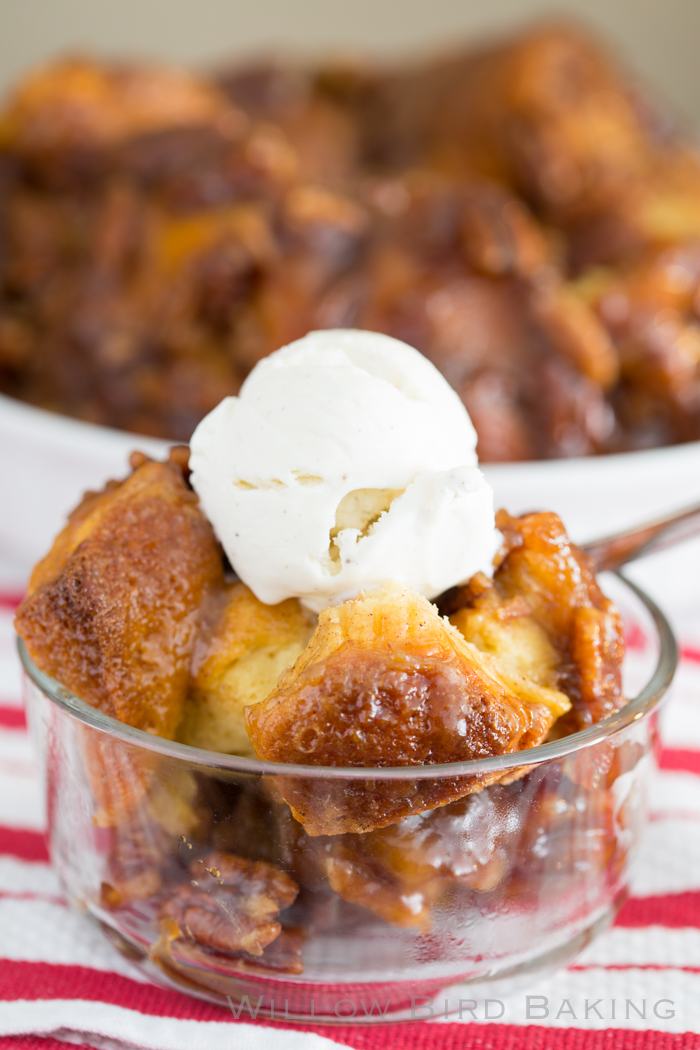 Pecan Pie Monkey Bread
I've got news for anyone who says that Disney is the happiest place on Earth. Those people have obviously never been to THE DOG BEACH. Behold, the actual happiest place on earth: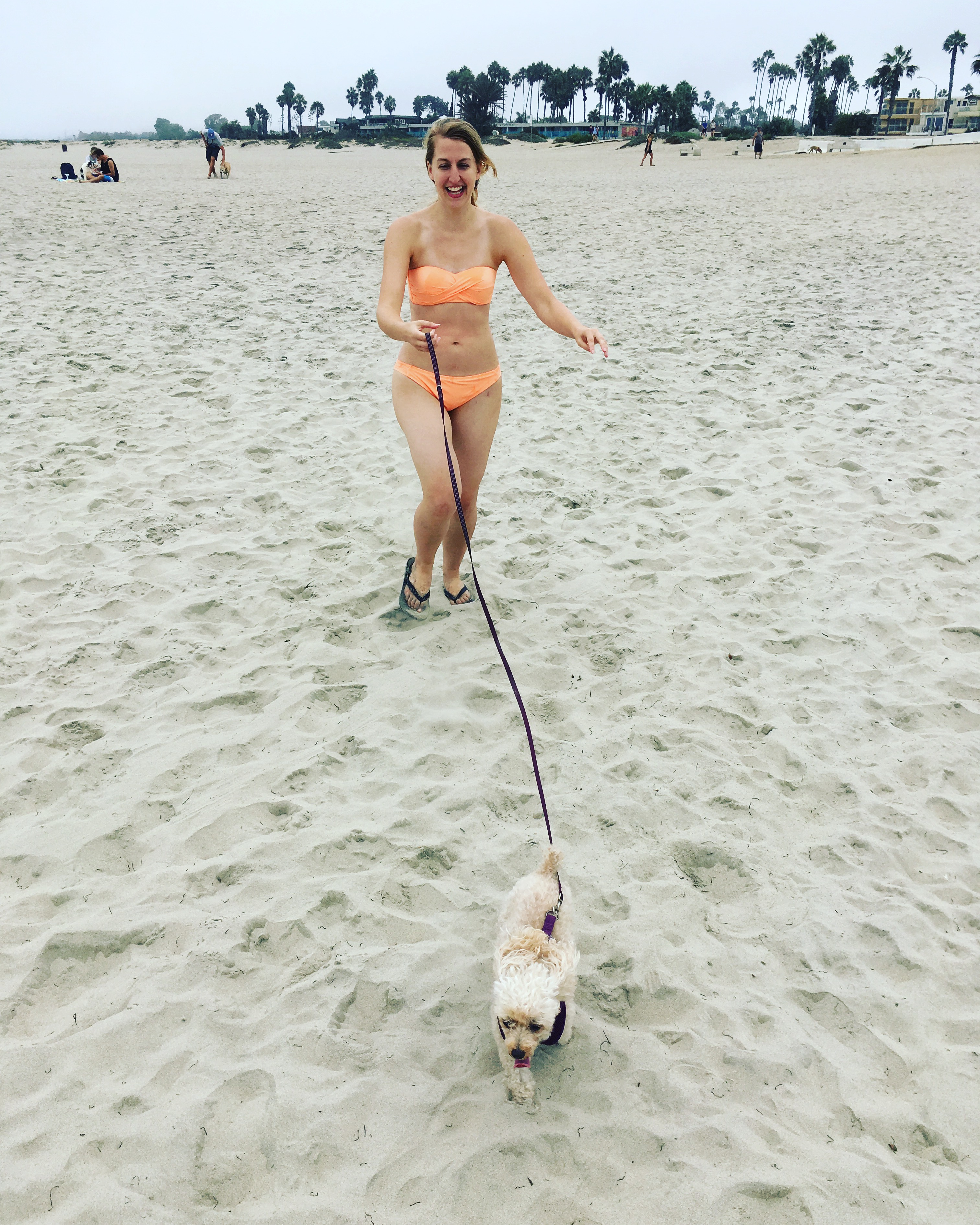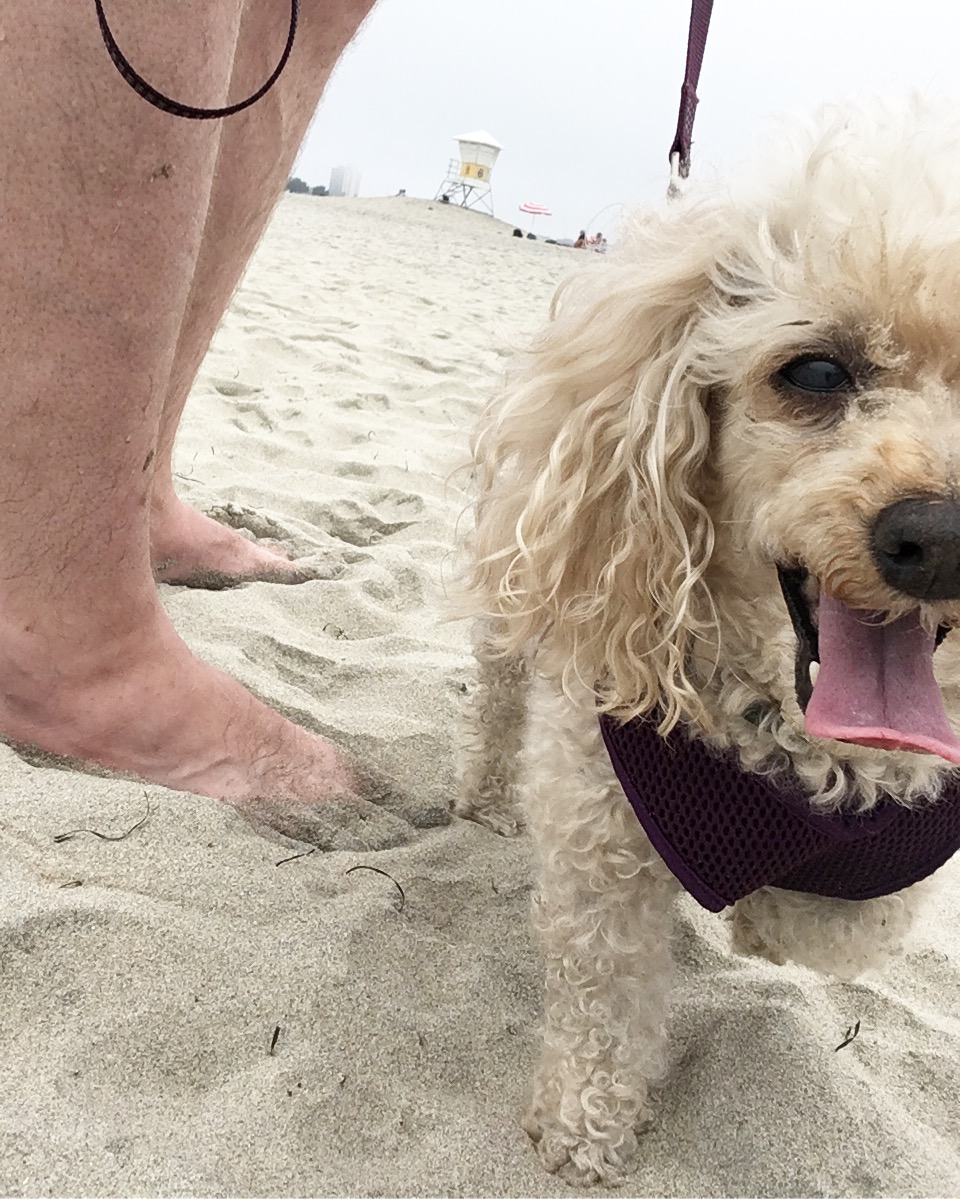 Mike and I spent a few hours on Sunday taking little Byrd to the magical Dog Beach in Ocean Beach, San Diego. The Dog Beach is the perfect place to let your well-behaved pooch run off-leash and play, frolic in the surf, and dig in the sand. It was Byrd's first time and she's not super in love with other dogs, so we kept her on leash the whole time. Maybe she'll graduate to total freedom after a few visits. Regardless, it was magical to see all shapes and sizes of four-legged friends (I've even seen photos of pot-bellied pigs there; alas, we didn't see any on our visit) running and playing on their very own beach.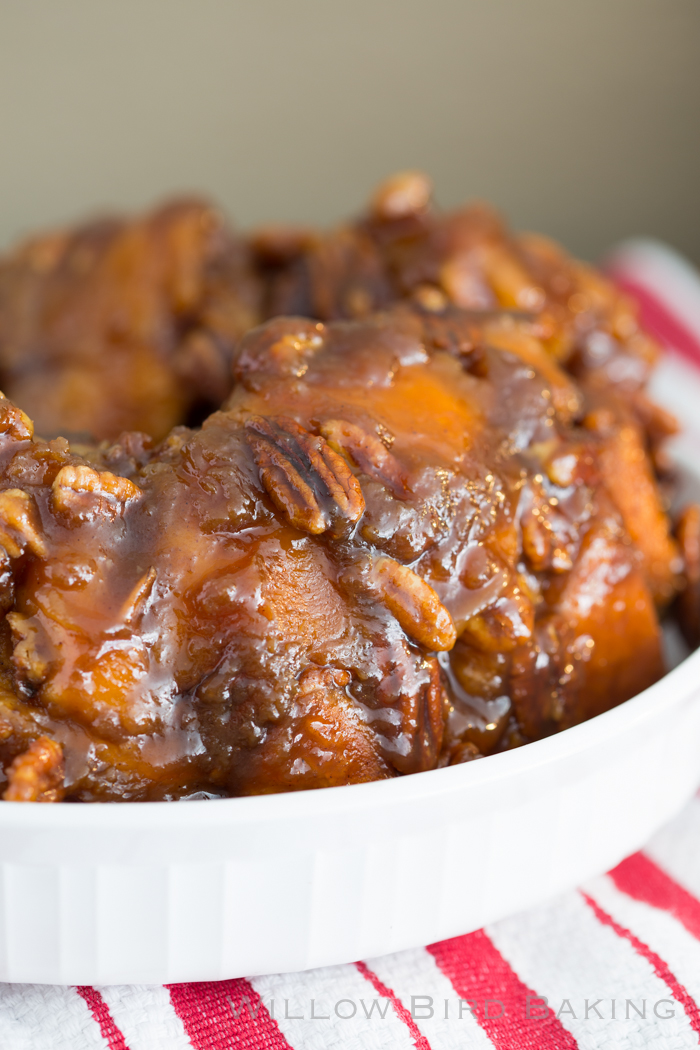 Mike and I learned the hard way to bring chairs instead of a beach towel (dogs, shockingly, have no sense of boundaries and will track sand all over your possessions), but we didn't spend much time sitting around anyway. We ran back and forth with Byrd through the sand, nursed her closer and closer to the water (she was scared of it, poor baby), and met roughly a million friendly pups. Because I'm THAT pet owner, I even put together a little video memory of our trip! DON'T LOOK AT ME LIKE THAT. YOU KNOW YOU WANT TO SEE.
After building up an appetite in the sand and surf, this Pecan Pie Monkey Bread was a welcome treat. It takes regular monkey bread and adds a pecan pie filling to it, resulting in a rich, ooey gooey dessert masterpiece. Enjoy!
Have you ever taken your dog to the beach?
One year ago: Pumpkin Pie Carmelitas (and the Tale of Lindsay Hudson)
Two years ago: Easy Carrot Cake with Whipped Icing
Three years ago: Easy Homemade Peach Cobbler
Four years ago: Vanilla Custard Soaked Pumpkin Poke Cake
Five years ago: Pumpkin Spice Pull-Apart Bread with Butter Rum Glaze
Six years ago: Marbled Chocolate Cheesecake Brownies
Seven years ago: Plum and Cream Mini-Tortes

Pecan Pie Monkey Bread (and Our Visit to Ocean Beach Dog Beach!)
If you love monkey bread and you love pecan pie, I have an INCREDIBLY DELICIOUS treat for you!! This is a MUST-MAKE! I use Pillsbury Grands! Biscuits
for this recipe. (This is an Amazon affiliate link, which means I earn income if you make a purchase using this link. Thanks for supporting Willow Bird Baking!)
Author:
Willow Bird Baking
Ingredients
1/2 cup granulated sugar
1/2 teaspoon cinnamon
2 cups pecan halves
2 cans giant refrigerated biscuits
1/2 cup butter
1 1/4 cups brown sugar
3/4 cup light corn syrup
2 teaspoon vanilla extract
1/4 teaspoon salt
2 eggs
vanilla ice cream for serving (optional)
Instructions
Make the monkey bread: Preheat the oven to 350 degrees F. Spray a 12-cup bundt pan with cooking spray. In gallon-size zip-top bag, combine the sugar, cinnamon, and pecans. Cut each refrigerated biscuit into quarters, adding all of the pieces into the zip-top bag. Seal it and shake to fully coat the pieces. Pour the contents of the bag into the prepared pan.
Make the pecan pie filling: Melt the butter in a small saucepan over medium heat. Add the brown sugar and whisk until smooth. Remove from the heat and whisk in the corn syrup, vanilla, and salt. Lightly beat the eggs in a measuring cup before whisking them into the corn syrup mixture. Pour the mixture over the biscuit pieces in the prepared pan.
Bake 42-45 minutes, covering around 35 minutes in so the top doesn't get too dark. Cool in the pan 10 minutes. Invert onto a serving plate (I prefer a rimmed one to catch the brown sugar glaze) and pull apart to serve. Serve warm over vanilla ice cream.