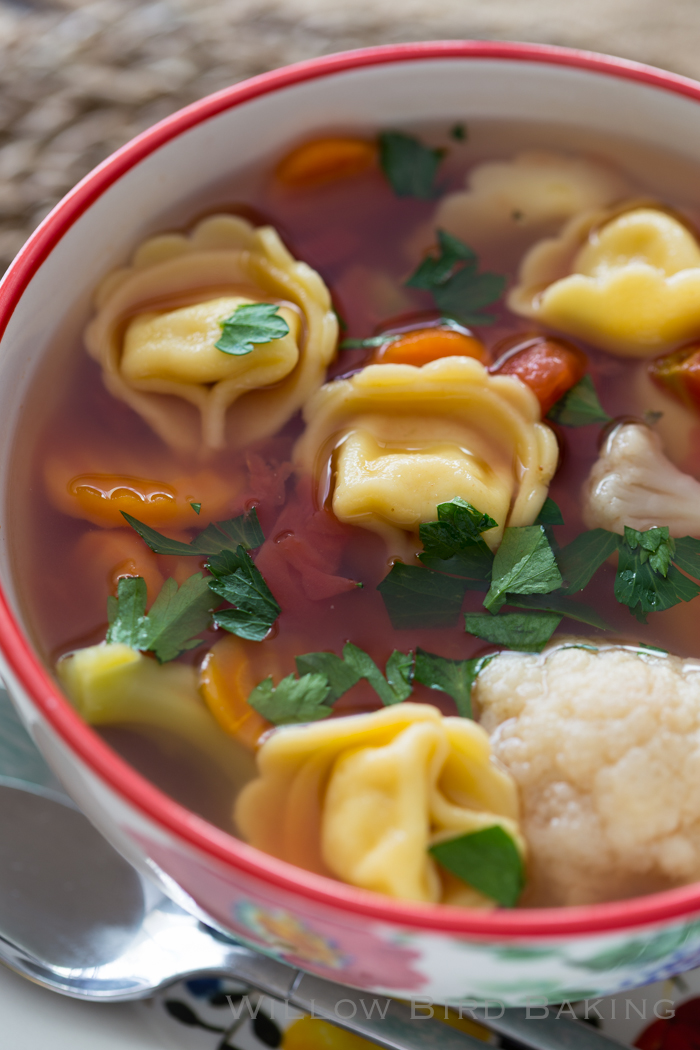 Quick and Easy Tortellini Soup
STOP ROLLING YOUR EYES RIGHT NOW. I know, I know. I'm in San Diego where it's perpetually 75 degrees while y'all are dealing with all manners of snow and ice and cold and igloos and whatever else normal people encounter.
But that's in the middle of the day, y'all! I'll have you know it was 55 degrees this morning and that's basically Antarctica to me.