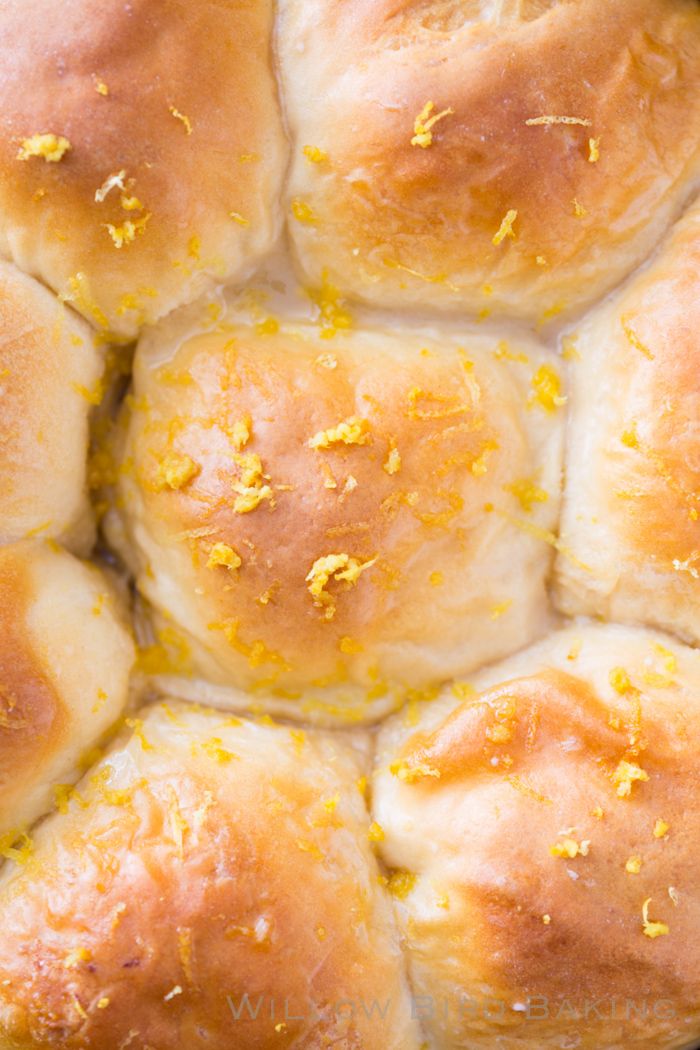 Lemon Cheesecake Biscuit Bombs
Whenever I'm sad I start spending more and more time wandering around in the wilderness. I'll walk up mountains and around lakes for hours. I exercise more. I avoid going home, but I also avoid going anywhere with people. I stop responding to messages and texts. I make excuses and cancel plans.
I hide. I eat less. My clothes get louder as I get silent.
I start writing more poetry. My instagram fills with sunsets and song lyrics or goes silent all together. There are fewer new recipes or, when the new recipes are still coming, the posts are short and storyless. My voice feels like it's trapped in a bubble.
In the wake of the Anthony Bourdain's death, someone on Twitter asked: How do we know if you need help? And what kinds of things help you? Let's ask each other that now, while we can.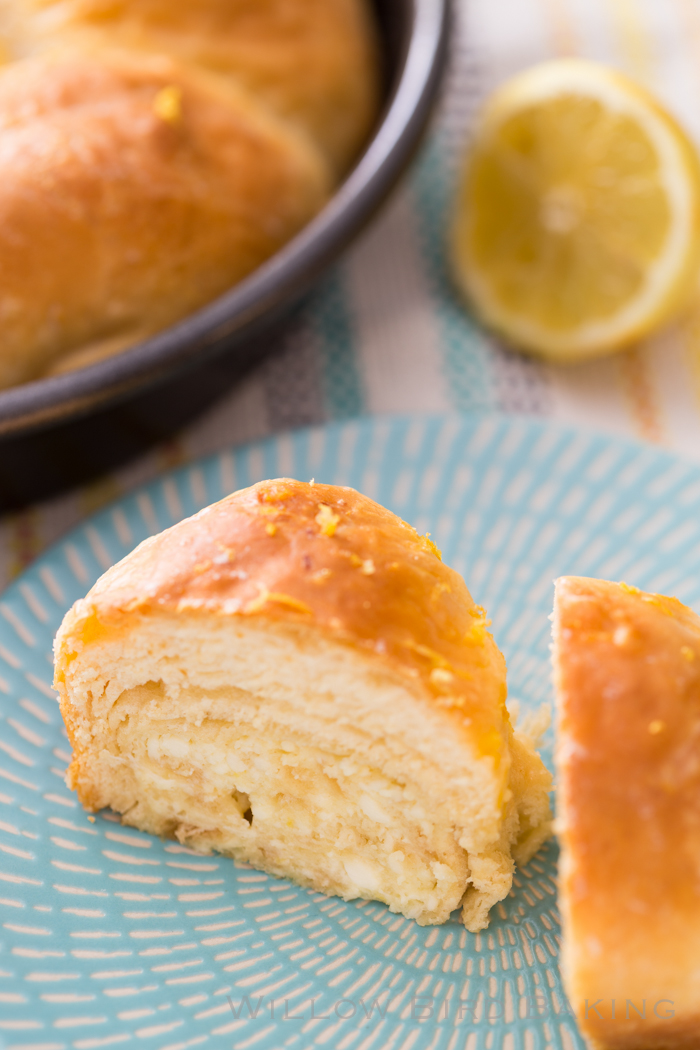 What helps me? Honestly, it helps me if before these caution signs ever show up, someone takes the time and makes the effort to show me I'm important to them. It helps if I can tell friends want to spend time with me.
Dogs help. Going out to try something new and uncharacteristic of me — even just for a little bit — helps. Going hiking helps. Being with my students helps. Someone making sure that I know I'm not alone and not a burden helps.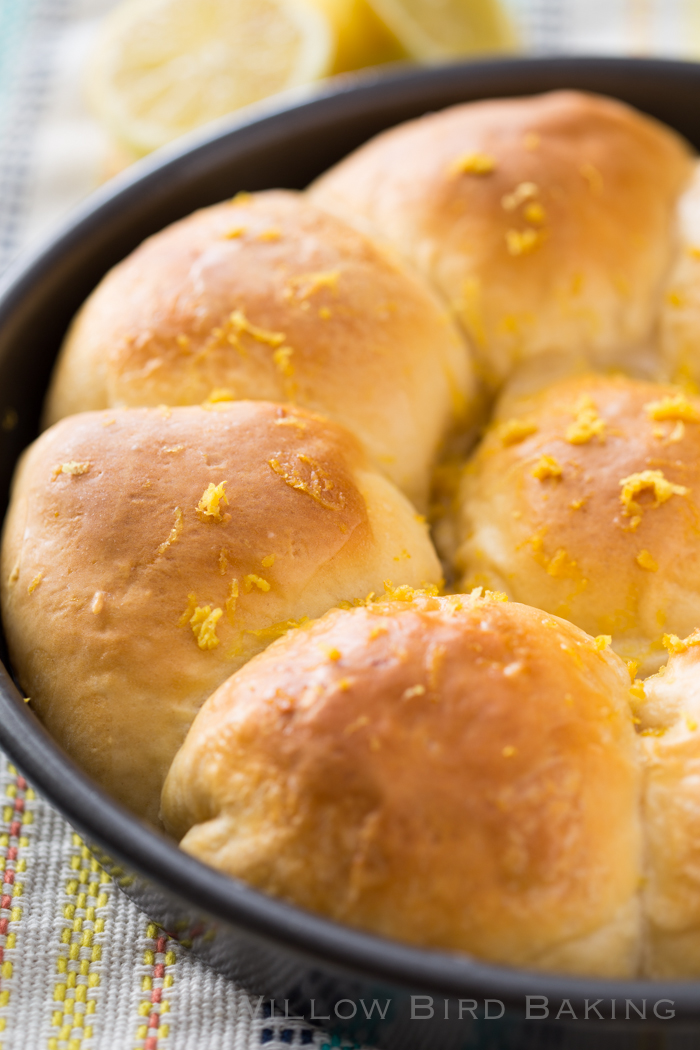 What are your signs? What shows people around you that you need help? And what helps you when you're feeling stuck? I wish I could share these lemon cheesecake biscuit bombs with you whenever you're feeling those feelings.
As it is, I offer you the suggestion of having this conversation with your friends and family and letting them know that when they need you, even if they can't say it with words, you'll be there.
One year ago: Easy Strawberry Cheesecake Tart
Two years ago: Spiked Blueberry Lemonade Punch
Three years ago: Hot Raspberry Cake and Ice Cream
Four years ago: Chai Cake with Swiss Meringue Buttercream
Five years ago: Strawberry Coconut Cream Pie
Six years ago: Sweet Orange Florentines
Seven years ago: Eggs in a French Toast Basket

Lemon Cheesecake Biscuit Bombs
These Lemon Cheesecake Biscuit Bombs are the perfect super easy, super delicious dessert for my fellow lemon lovers! They start with prepared biscuit dough and come together quickly with no fuss!
Author:
Willow Bird Baking
Ingredients
1 can (8-count/16.3 ounces) Pillsbury Grands! Biscuits or similar product
1 (8-ounce) packages cream cheese, softened
1/3 cup sugar
12 shortbread cookies, crushed
1 egg
1 1/2 teaspoon lemon extract, divided
1/2 cup powdered sugar
2 tablespoons lemon juice
zest of 1 lemon for topping (optional)
Instructions
Preheat oven to 350°F. Spray a 9-inch round cake pan with nonstick cooking spray.
In a large bowl, mix cream cheese, sugar, crushed shortbread cookies, egg, and 1 teaspoon lemon extract together until combined. Place this in the fridge for about 20 minutes (I use this time to unroll and flatten biscuits).
Unroll and flatten each biscuit. Place about 1 tablespoon of cream cheese mixture in the center, and pinch together the edges of the biscuit to conceal (sometimes this is hard to completely seal and a little messy. Don't worry. Try your best and then plop them opening side down and they'll bake up lovely!). Place in prepared pan with the seam down.
Bake 20-25 minutes, or until deeply golden brown (let them get pretty dark on top to ensure they're cooked all the way through). Cool at least 10 minutes before icing and/or serving.
To make icing: whisk powdered sugar, 1/2 teaspoon lemon extract, and lemon juice together to a pourable consistency. Pour over buns and top with lemon zest. Serve warm.
Store loosely covered in fridge for up to 2 days.