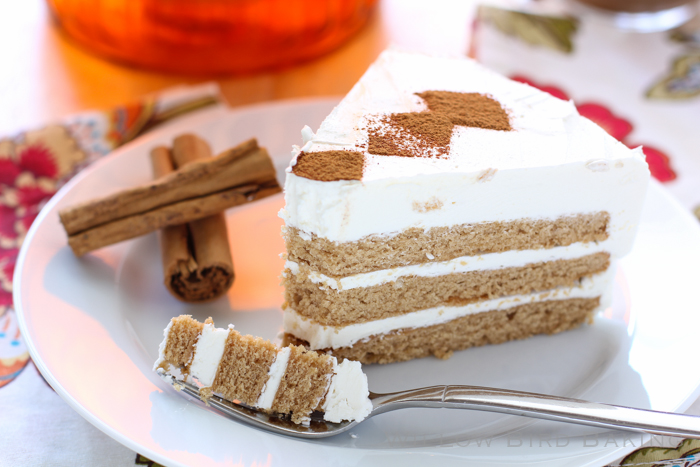 I wrote this post as part of the Plugrá Butter Brigade. Thanks, Plugrá, for sponsoring this post and for making my favorite butter!
Perspective.
In the Middle Ages, art was often used primarily for worship or teaching religious lessons. The portrayal of Biblical figures, therefore, wasn't meant to be realistic, necessarily, but to point to higher truths. Figures often floated on a backdrop of gold in the absence of a realistic contextual landscape. Their importance dictated their size instead of their position in space (while now, we might paint a person much smaller to show they're standing far in the distance. You know, if the extent of our artistic talent didn't abruptly end just past stick figures.)
One of the great innovations of Renaissance painting, often attributed to architect Filippo Brunelleschi (whose incredible dome I saw in Florence, Italy), is realistic linear perspective; that is, illustrating a scene such that it appears to recede in the distance toward an invisible "vanishing point." Ancient Greeks and Romans knew about linear perspective, but like so much of their knowledge, this method of painting was lost — until the Renaissance, when artists began trying to create realistic paintings. Some Renaissance artists went as far as dissecting corpses, seen as a grave sin in this time, in order to better understand the human form.
The result of this careful study of reality (including, in Brunelleschi's case, his survey of ancient Roman ruins) was paintings with breathtaking perspective.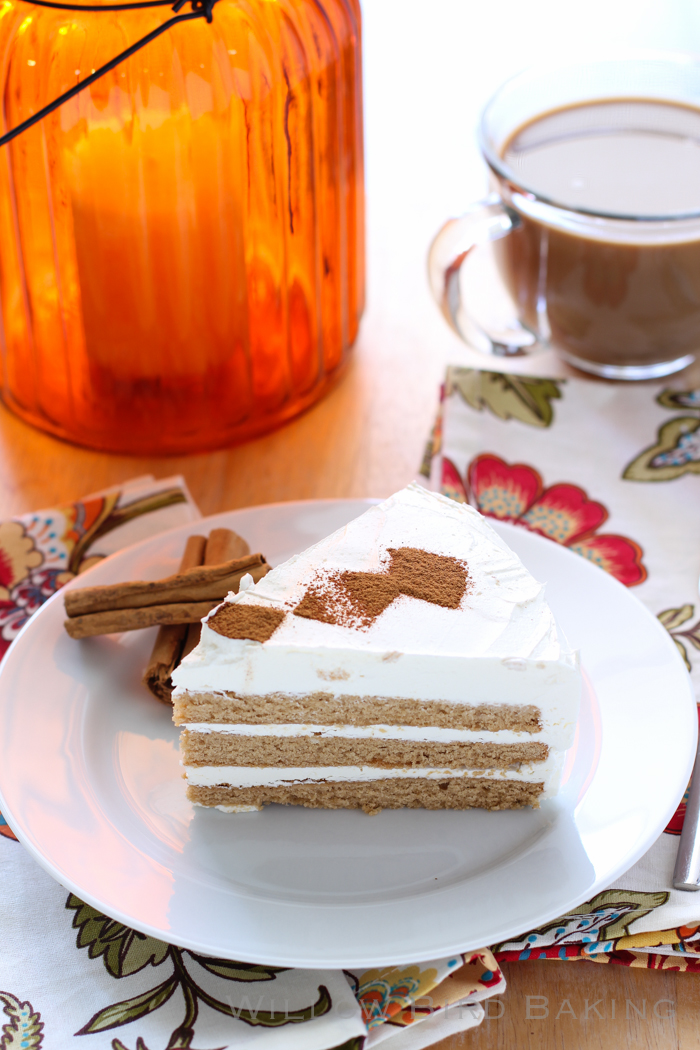 Before I learned about the development (or redevelopment) of linear perspective, looking at Renaissance paintings was a lovely but shallow experience for me. They were beautiful, but without knowing that they represented a revolution in thought, I didn't appreciate them as much as I do now. Learning about the development of linear perspective gave me a broader perspective, if you will, about why the art I was looking at mattered.
I've decided this summer is going to be the summer of perspective. In between the pool and lots of visits to Starbucks, I want to spend some time reading, listening, learning, thinking: trying to broaden my understanding of the historical trajectory my life is situated in and my own personal trajectory as a person. What other beliefs do I hold or reject because of my limited perspective? What else am I missing out on because I don't have context? What struggles am I facing that I could change my perspective on? Maybe these questions are a way to reflect after a hard, wonderful year full of changes: marrying, moving, changing jobs. Over and over again, I'm thankful for my trip to Europe for inspiring me to think about these things.
* * *
And now, cake. This gorgeous Chai Cake with Swiss Meringue Buttercream is stuffed with spices that complement a gorgeous summer day and smothered with the lightest of light frostings (in terms of texture, that is; don't count the calories!) Enjoy this sweet indulgence on a balcony or patio for full summer bliss.
Have you ever had a life experience that put things into perspective for you?
One year ago: Gooey Chocolate Coconut Cream Skillet Cake
Two years ago: Crispy Baked Sweet Potato Fries with Basil Salt and Lemon Garlic Dipping Sauce
Three years ago: Blueberry Cream Cheese Almond Braid
Four years ago: Santa Fe Breakfast Bake
Chai Cake with Swiss Meringue Buttercream

---


Recipe by: Adapted from Chef Kevin Kidd of SALT Bistro in Boulder, Colorado
Yield: 12 servings

Swiss meringue buttercream is the lightest, most heavenly frosting on the planet. Now imagine it slathered all over an incredible chai cake. Now imagine eating that cake on the balcony on a summer evening. Now make it happen!

Chai Cake Ingredients:
2/3 cup milk
3 tablespoon loose black chai tea*
1/8 teaspoon ground cardamom, crushed*
sliver of fresh ginger, peeled and grated*
2 whole eggs
1 egg yolk
1 teaspoon vanilla extract
1 cup plus 6 tablespoons flour
1 cup sugar
1 1/4 teaspoon plus 1/8 teaspoon baking powder
1/4 teaspoon plus 1/8 teaspoon cinnamon, ground
1/4 teaspoon kosher salt
1/2 cup (4-ounces) Plugrá® European-Style Butter, unsalted, at room temperature
*If you can only find plain loose black tea, use 1 teaspoon ground cardamom or 7 crushed cardamom pods, 1/2 teaspoon fennel seed, and 1/4-inch of fresh ginger peeled and grated

Swiss Meringue Buttercream Ingredients:
1 1/4 cups sugar
5 egg whites
1 pound Plugrá European-Style Butter, cut into pieces, room temperature
1 teaspoon vanilla extract

Directions:
Make the cake: Preheat the oven to 350 degrees F. Grease and flour the bottom and sides of three 8-inch round cake pans. In a small saucepan over medium-low heat, combine milk, tea, cardamom, fennel, and ginger. Bring it to a simmer but not a boil before removing it from the heat and steeping for 5 minutes. Strain the milk and set it on the counter to cool (I popped mine in the fridge after it had cooled a bit.)

In a medium bowl, whisk together the eggs, egg yolk, vanilla, and 1/3 of the cooled chai milk. In a separate large bowl, whisk together flour, sugar, baking powder, cinnamon, and salt. Beat in softened Plugrá Butter until mixture resembles coarse cornmeal. Add the remaining chai milk and beat on medium-low speed until incorporated. On medium speed, add the egg mixture in three additions, scraping the bowl after each addition. Beat until mixture is light and fluffy. Divide the batter evenly among the pans (it'll be a pretty thin layer of batter in each pan, so I used a scale to make sure it was accurately divided) and bake for 15-20 minutes, or until a cake tester inserted in the middle comes out with just a few moist crumbs (if you're using larger pans, like 9-inch pans, they will bake a lot faster, so keep an eye on them!) Cool for 10 minutes before removing the cakes from pans and cooling completely on a wire rack. Then wrap them tight and stick them in the freezer for 30 minutes to make them easier to frost.

Make the frosting: Make sure your butter is softened before you begin — if it's not totally room temperature, it won't integrate appropriately. Put egg whites and sugar in the bowl of a stand mixer and place this over a saucepan partially filled with simmering water to create a double-boiler. Whisk the mixture constantly for about 3 minutes or until sugar has completely dissolved. Transfer the mixing bowl to a mixer fitted with a whisk attachment and beat on medium-high speed for 10 minutes, or until the mixture has cooled completely and formed stiff peaks. On medium-high speed, add Plugrá Butter, a tablespoon or so at a time, mixing to incorporate after each addition. If ever your mixture seems to break a bit, whisk on high for a minute or so to re-fluffify it (that's the technical term, of course) before continuing. After adding all the butter, continue mixing until smooth. Add the vanilla and beat until just combined.
Assemble the cake: Use a daub of frosting to anchor a cake layer on a plate. Spread a little more than 1/2 cup of frosting between each cake layers and let it fall out over the sides of the cake. When your cake is built and even, use this excess frosting to spread a thin crumb coat over the whole cake. Refrigerate for 20 minutes or so for the crumb coat to harden. Then smooth the rest of the frosting over the top and sides of cake in a relatively thick layer to create a pretty finish. Garnish with a sprinkling of cinnamon if desired.