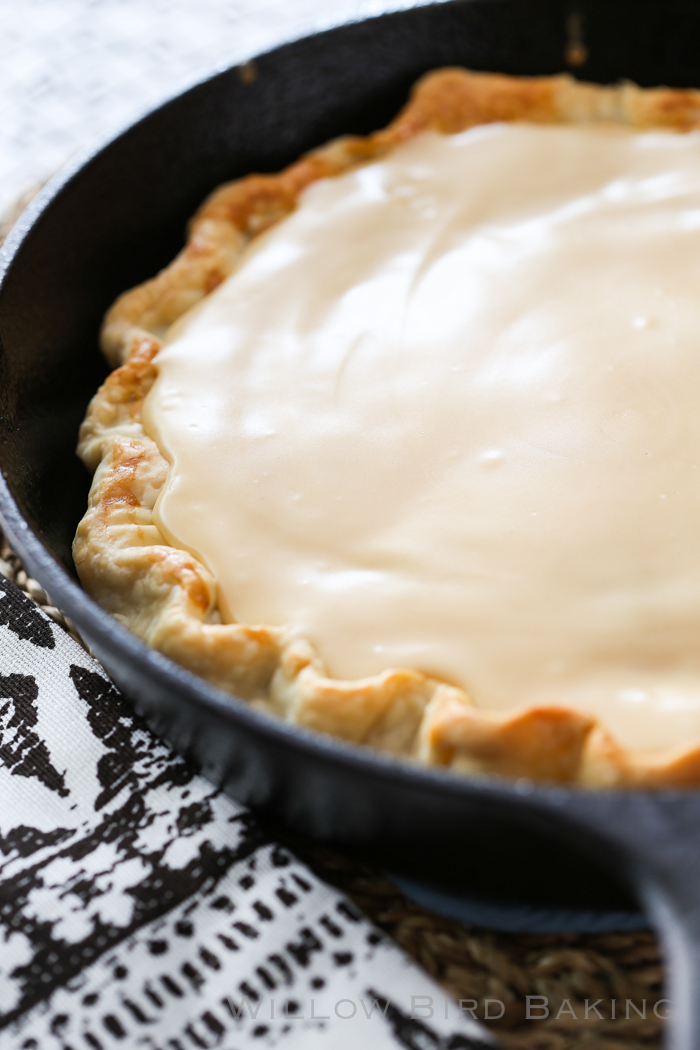 Brown Sugar Cinnamon Pop-Tart Pie
First, a big thank you to the patriotic and principled NFL players taking a knee today to protest police brutality in the eyes of so many Americans. Thank you, thank you, thank you. I didn't want to share today without taking a moment to recognize you.
Second, another POP-TART PIE.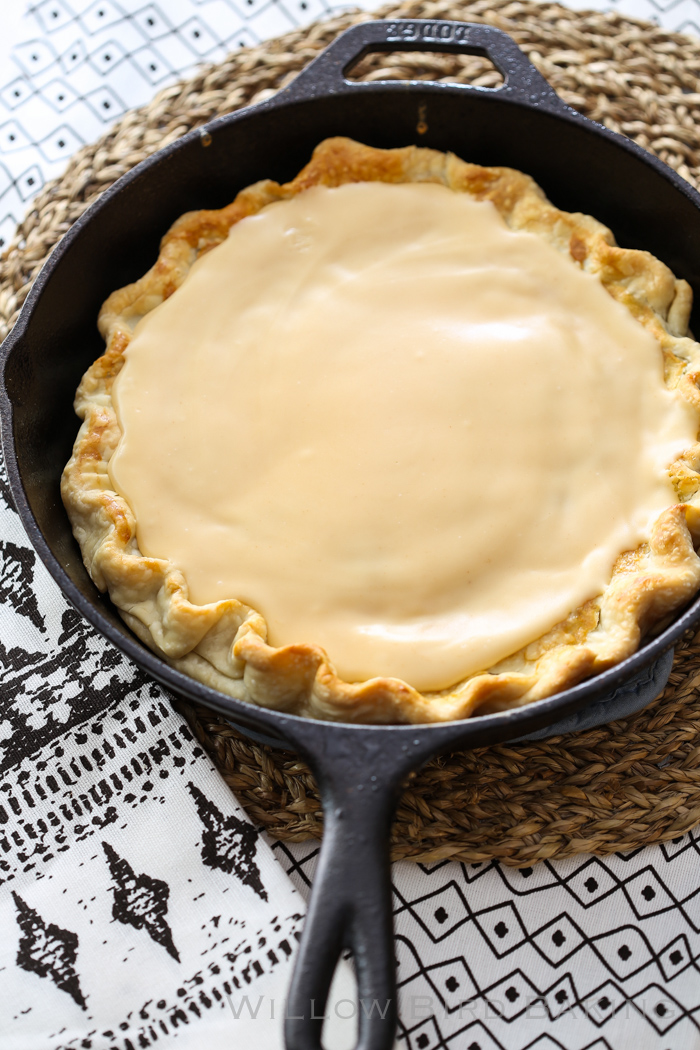 Last year I went a little nuts and created a Strawberry Pop-Tart Pie because I love pop-tarts with the fiery passion of a thousand suns but they're so darn SMALL. I needed a giant pop-tart. And I have this food blog or whatever, so I made myself one.
But to be honest, strawberry pop-tarts are my second favorite. My very favorite pop-tart of all time is the humble Brown Sugar Cinnamon Pop-Tart. Is that weird? There's just something about that rich autumnal brown sugar goo in the middle there that makes me swoon.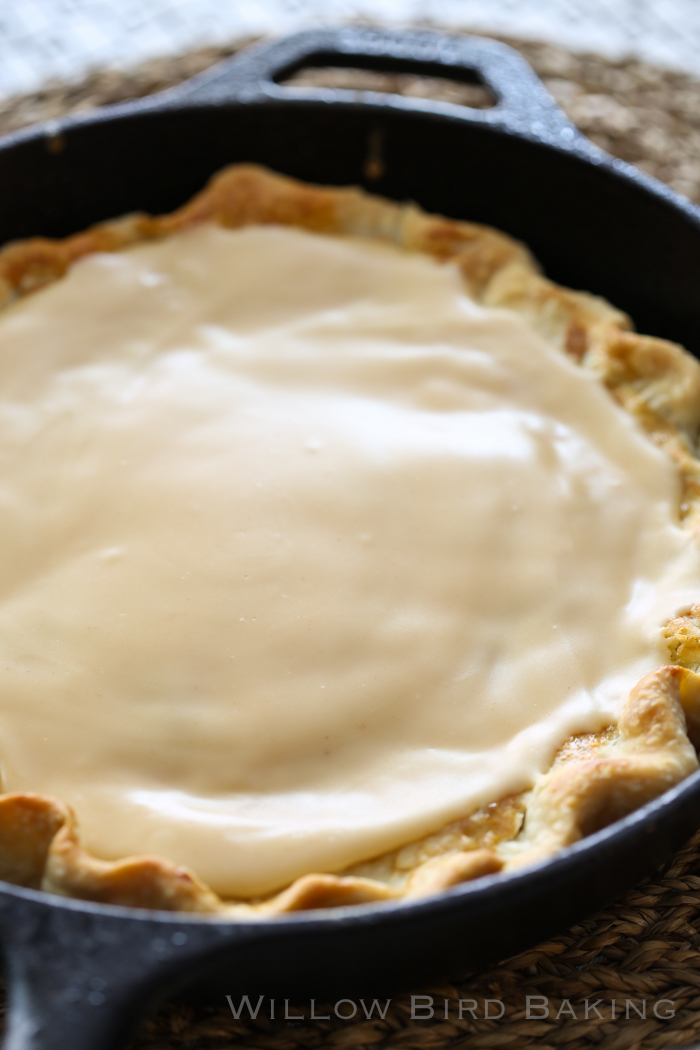 SO I MADE MYSELF A GIANT ONE OF THOSE TOO. And here it is. I'm so proud, because y'all, it tastes EXACTLY like the Brown Sugar Cinnamon Pop-Tart it's based on. And I mean exactly! I can't wait for you to try it and tell me what you think!
One year ago: Milk Toast Brownies
Two years ago: Roasted Peach Skillet Cake
Three years ago: Easy Coconut Sheet Cake with Whipped Coconut Icing
Four years ago: Easy Homemade Peach Cobbler
Five years ago: Vanilla Custard Soaked Pumpkin Poke Cake
Six years ago: Gooey Cookies & Cream Bars
Seven years ago: Chocolate Cheesecake Stuffed Cupcakes with Ganache

Brown Sugar Cinnamon Pop-Tart Pie
If you love Brown Sugar Cinnamon Pop-Tarts, you'll love delicious dessert recipe for Brown Sugar Cinnamon Pop-Tart Pie! You can use store-bought crust to make it quick and easy, or a double recipe of my favorite pie crust if you prefer to cook from scratch!
Author:
Willow Bird Baking
Ingredients
Pie Ingredients:
2 cups packed dark brown sugar
5 tablespoons all-purpose flour
1 tablespoon ground cinnamon
1/8 teaspoon salt
2 eggs
1 package (2-count) refrigerated pie crust
1 egg and 1 tablespoon of water for egg wash
Icing Ingredients:
1/2 cup sugar
1/4 cup butter, cut into chunks
1/3 cup evaporated milk
pinch of salt
1/2 teaspoon vanilla extract
Instructions
Preheat the oven to 425 degrees F. In a large bowl, whisk together the dark brown sugar, flour, cinnamon, salt, and eggs. In a 10-inch cast iron skillet or pie plate, unroll the first pie crust. Pour the brown sugar mixture into the pie crust and smooth it evenly to fill the crust.
Unroll the second pie crust over the top of the mixture, crimping together the edges of the bottom and upper crust. Beat together the egg and water for the egg wash and brush the mixture over the crust with a pastry brush. Use a sharp knife to cut a criss-cross vent into the center of the pie. Bake for 20-25 minutes or until golden brown. Remove to a cooling rack.
While the pie is still warm, make the icing: Bring the sugar, butter, evaporated milk, and salt to a boil over medium-high heat. Reduce the heat and simmer, whisking constantly, for 10 minutes. The frosting will bubble like caramel most of the time and you'll notice it start to pull away from the sides of the pan as it nears the 10 minute mark. Remove the icing from the heat and whisk in the vanilla extract. Pour the icing over the hot pie and spread quickly, because it begins to set immediately. Allow the pie to cool completely before slicing and serving. Refrigerate leftover pie.