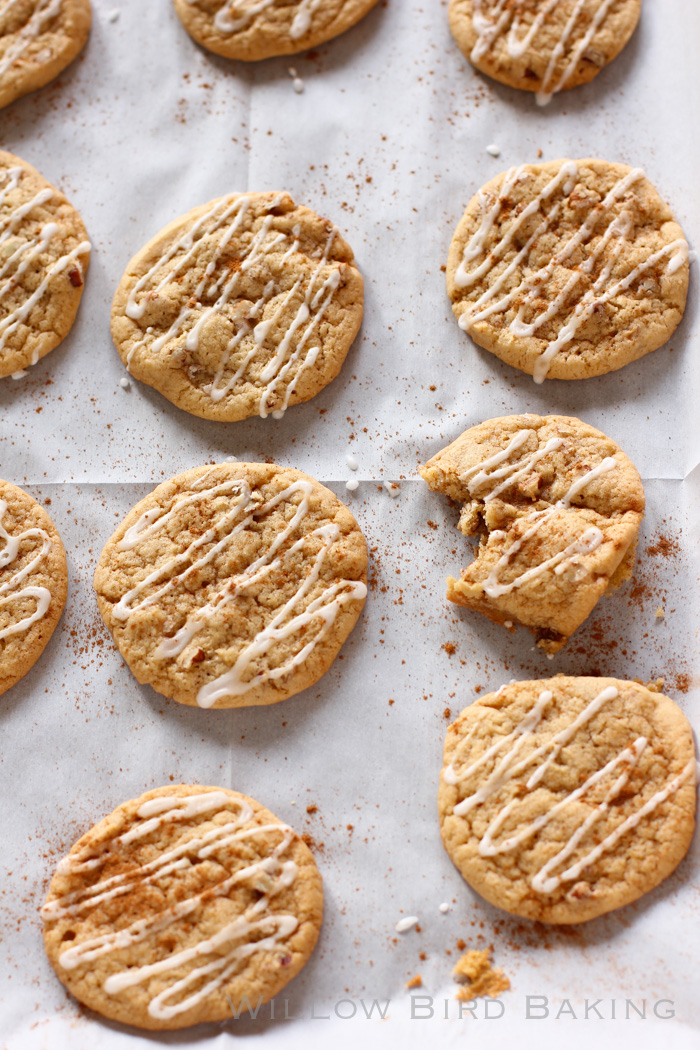 Pam's Icebox Cookies
I did something kind of Christmassy? I participated in a virtual cookie swap hosted by Julie of White Lights on Wednesday and friends! You trade recipes with another blogger and then bake up their recipe to photograph and share.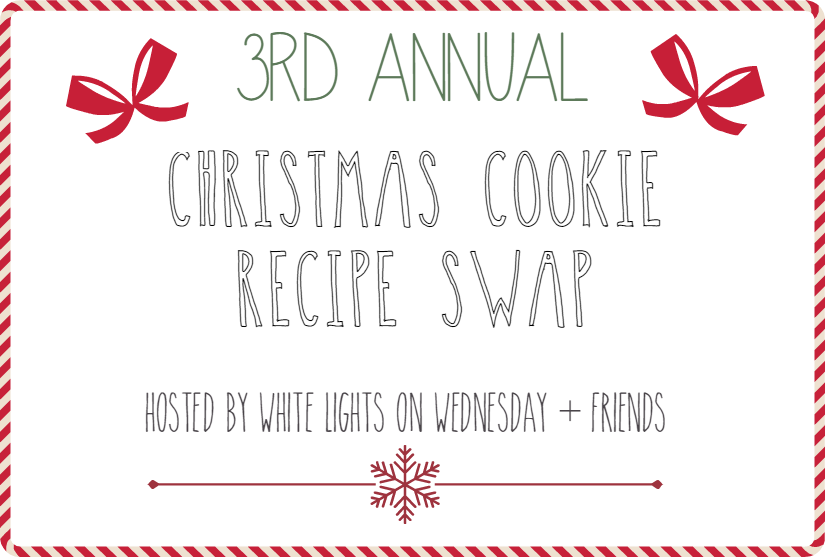 Before you get too congratulatory, you should know that after a pretty miserable Monday I rushed out of work to bake these and get pictures before the sun went down, only to find that the sun was setting before I reached the first traffic light. My oven, which the apartment maintenance team had just "fixed," was still running much cooler than it should. I dropped half of my first batch of dough on the floor and in the impossible-to-clean space between my counter and refrigerator. I sat in the kitchen floor mourning for a bit before trying again.
I just don't want you to prematurely give me credit for getting in the spirit here. BUT I COMPLETED MY TASK. And now I'm feeling proud and even a little — DARE I SAY IT — festive. Because I'm eating cookies, duh.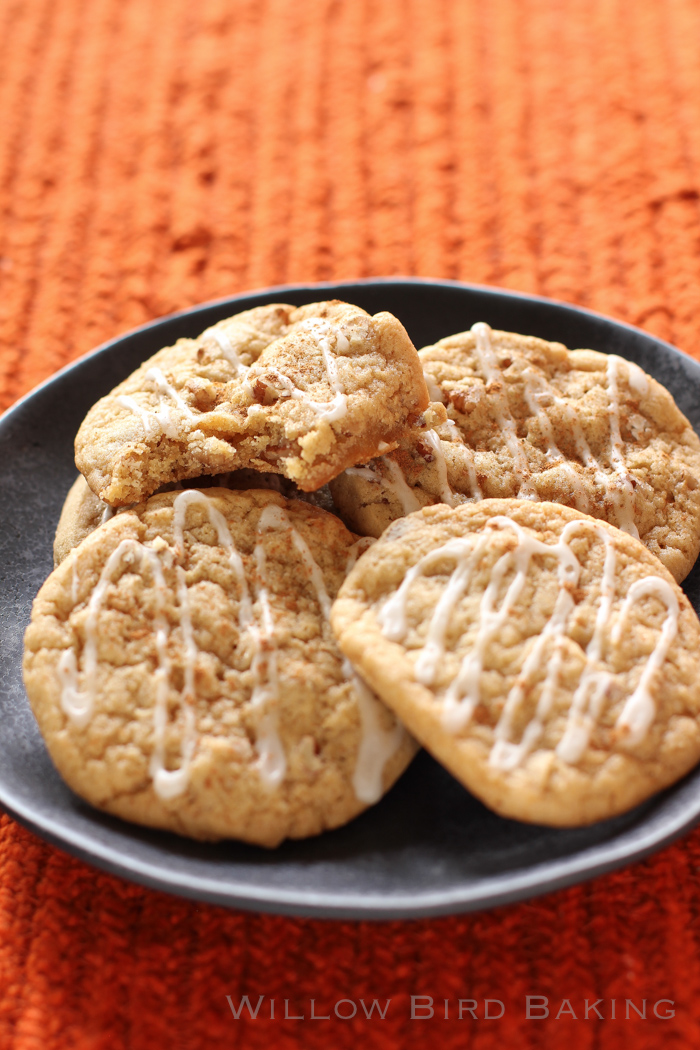 Pam's Icebox Cookies
This cookie swap was fun in spite of all my issues, mostly because I got to meet Julia of It's Always Ruetten, my cookie swap partner! And SHE is certainly in the spirit. She's been making seasonal things like this cute DIY gift card holder and these amazing Christmas cards! I love seeing what she comes up with every day or two.
Julia sent me this old-timey, simple icebox cookie recipe from her best friend's mom, Pam. These little things are so quick and so addictive! I added a maple glaze and a sprinkling of cinnamon because I couldn't help myself. Pam specifies in the recipe that margarine is key to the recipe, so I used it, but I admit I'm curious how they'd be with regular ol' softened butter, too! If you try it, let me know. They are perfect for a cookie swap if you're into that sort of thing.
One year ago: Spiked Mocha Mousse Bars
Two years ago: Moist Fluffy Coconut Cake
Three years ago: Sticky Toffee Pudding Cheesecake
Four years ago: Magic Bars
Five years ago: Cinnamon Roll Cookies
Pam's Icebox Cookies

---

Recipe by: Pam, a friend of It's Always Ruetten, adapted by Willow Bird Baking
Yield: about 40 cookies

Pam insists that margarine is important for these cookies, but I admit to being a tad rebellious. I want to try them with butter, too! Anyone brave enough to give it a shot, please do let me know how it goes. I'm betting they'd be flatter and crisper. In the meantime, I'll be over here eating a dozen of these simple, perfect cookies.

Icebox Cookies Ingredients:
2 cups flour
1/2 teaspoon baking soda
pinch salt
1 1/2 cups packed brown sugar
1 egg
8 tablespoons margarine
1/2 cup pecans

Glaze Ingredients:
1/2 cup powdered sugar
maple extract to desired flavor
1-2 teaspoons of milk, or enough to reach desired consistency
cinnamon for sprinkling

Directions:
Preheat the oven to 325 degrees F and line 3 baking sheets with parchment paper. In a medium bowl, whisk together flour, baking soda, and salt. In a large bowl, cream together brown sugar and margarine for 2-3 minutes or until fluffy. Add egg and mix just until combined. Stir in the dry ingredients. When the dough has almost come together, add the nuts and fold them in with your hands, making sure all ingredients are combined. Divide the dough into thirds and spread each third onto a sheet of plastic wrap, forming it into a log of about 1 1/2-inch diameter. Wrap the three logs and chill them until firm (a few hours in the fridge or an hour in the freezer.)

Use a sharp knife to slice off 1/2-inch slices and space them 2-inches apart on your prepared cookie sheets. Bake, rotating pans and switching racks halfway, for 8-11 minutes, until the cookies are puffed and mostly set (they'll finish setting as they cool) but without much color. Let them cool on the pan for 10 minutes before moving them to a cooling rack. Whisk together the first three glaze ingredients, adjusting the milk and maple extract to reach desired consistency and flavor, and drizzle the glaze over the cookies, topping with a sprinkle of cinnamon if desired.