The brand new design is here, just in time for Christmas! I just want to sit and stare at it all day long. And to be honest, I probably will. But first I need to show you around! Settle in with me for a tour of what's new and what's been improved.
Beautiful Beginnings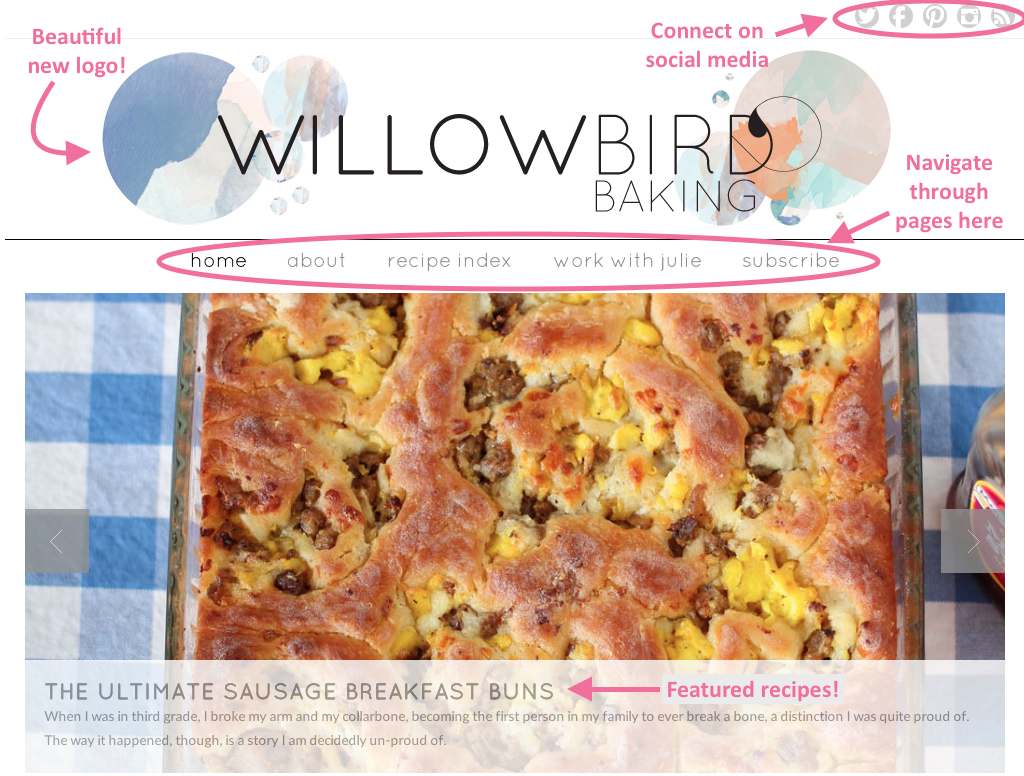 You can now find all of Willow Bird's social media platforms right at the top of the page. Join me on Twitter, Facebook, Pinterest, or Instagram — or subscribe to read the blog in your RSS feed reader or email inbox.
One of my favorite features of the new design is the slideshow of featured recipes at the top of the page. This allows me to introduce you to inspiring dishes I know you'll love. Right now I'm featuring a handful of recipes that are perfect for Christmas breakfast.
The latest new posts show up right under the featured recipes. If the photo and teaser interest you, just click the "More" link to read the full story and grab the recipe.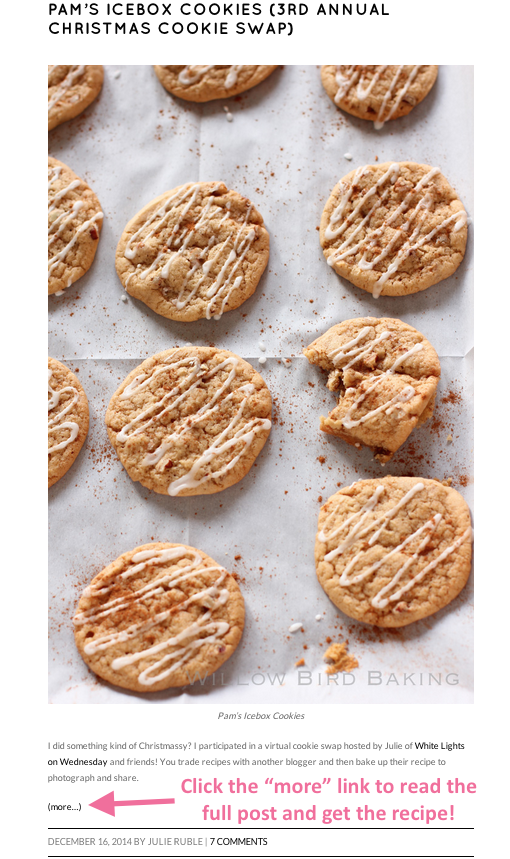 Pretty Posts
On the post itself, you'll notice a brand new recipe format! This format includes cook/prep times, a recipe rating, and a print button that will let you print just the recipe with a thumbnail photo.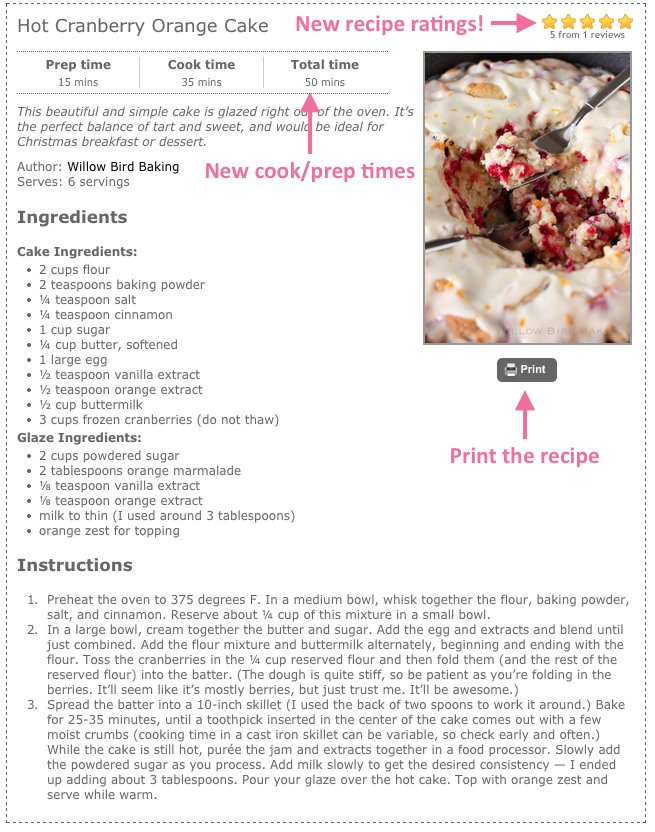 Use the quick sharing buttons below the recipe box to share the recipe on social media or through email. For your convenience, a list of similar recipes you might like also shows up at the end of each post.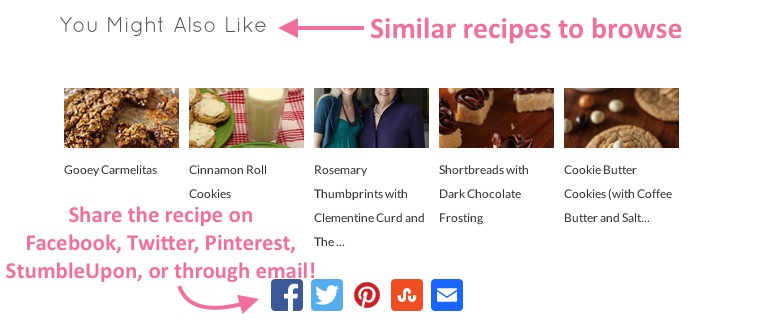 Snazzy Sidebar
You've probably gotten used to ignoring my sidebar, but now it's full of useful bits. Let me reintroduce you.
First, you can find out a little about me and snag another opportunity to follow Willow Bird on social media. Below that, you can see what recipes are popular on Willow Bird right now (coconut cake, anyone?) and sign up for my Willow Bird newsletter! My New Year's resolution is to get better at sending this out. It comes out about once per week (never more!) and includes all the updates you might have missed from the blog and social media. Since Facebook doesn't convey my updates to all my followers, the newsletter really is your best bet at staying on top of everything that's happening around here. In the Instagram widget, you can get a sneak peek at my Instagram feed. Think food, pets, outfits, and beautiful things. Finally, there's something a ton of you asked for: a search bar! Find the recipe you're looking for in seconds.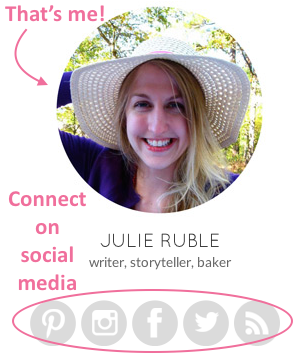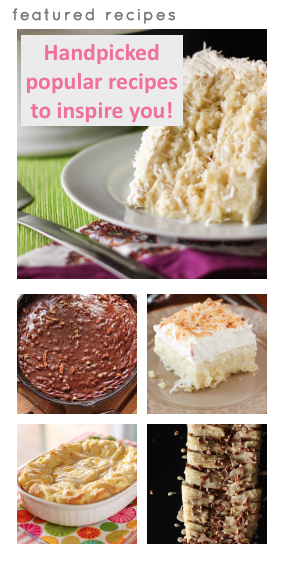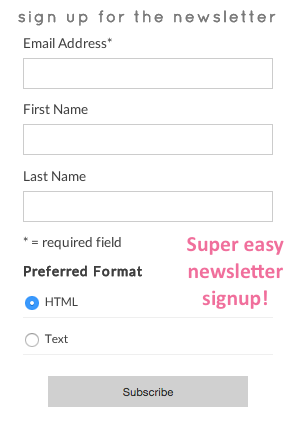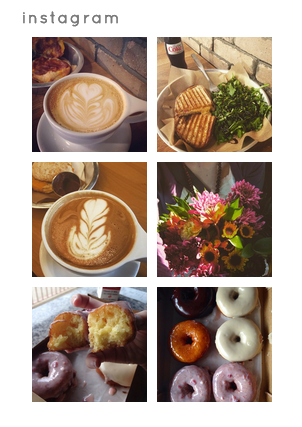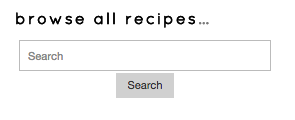 Fabulous Footer
Another space you've probably gotten used to ignoring is the footer at the bottom of the page. It's now a hub of activity! Use it to brush up on what's been posted recently, both here and on Willow Bird's social media.

Rejuvenated Recipe Index
This is another favorite feature! My recipe index now includes gorgeous galleries to inspire you. You can also click on the "see more" links to head to a full list of recipes.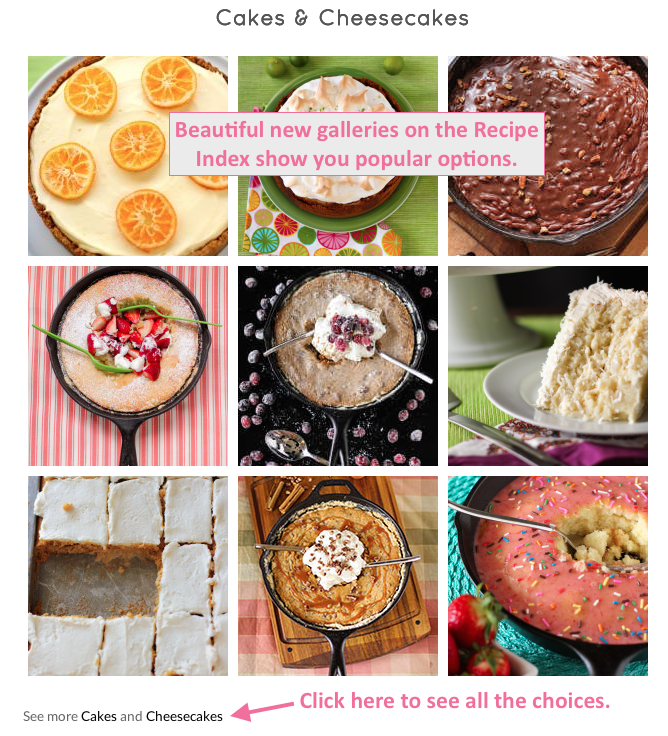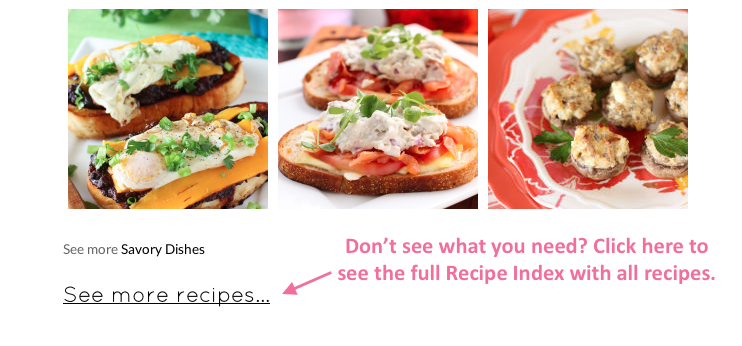 Masterful Mobile
My new design is mobile responsive, so viewing on your phone or tablet will be much easier now! The page layout and font size shift to allow for easy reading.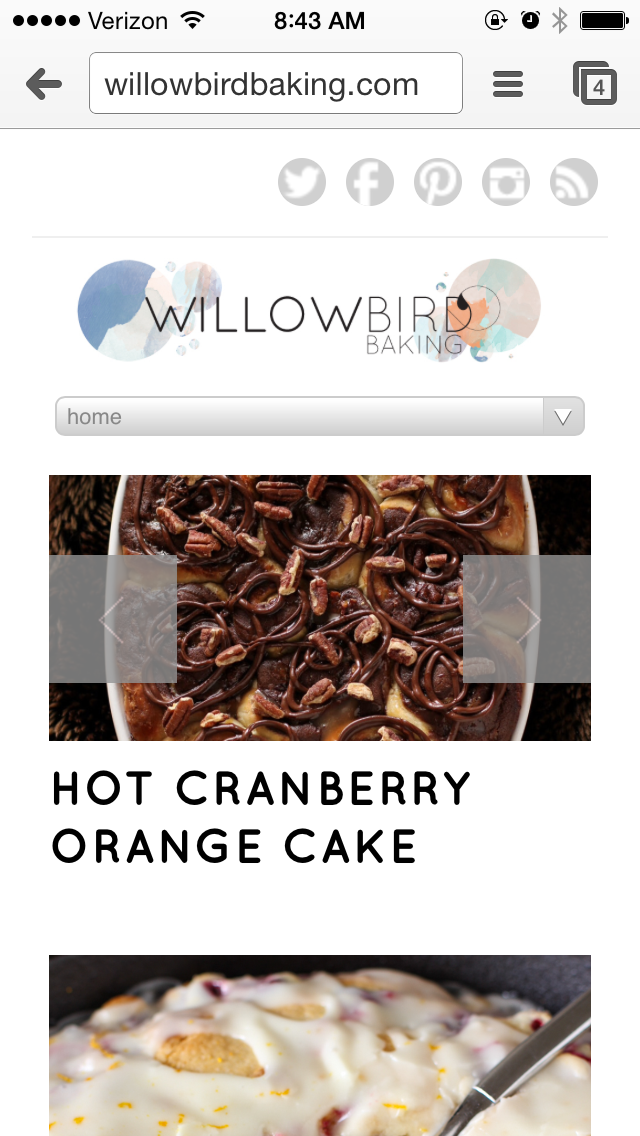 Celebrate with me!
Do you love it? To me, the whole beautiful site feels like a Christmas present. It's just what I've been dreaming of. Thanks so much to magical Kristin and her team for making it happen!
I'm giving away a little post-Christmas dough (and I don't mean gingerbread dough!) to celebrate. Enter below, and don't forget to come chat with me on Facebook, Twitter, and Instagram about what you think! I can't wait to hear from you. Welcome to the New Willow Bird Baking!