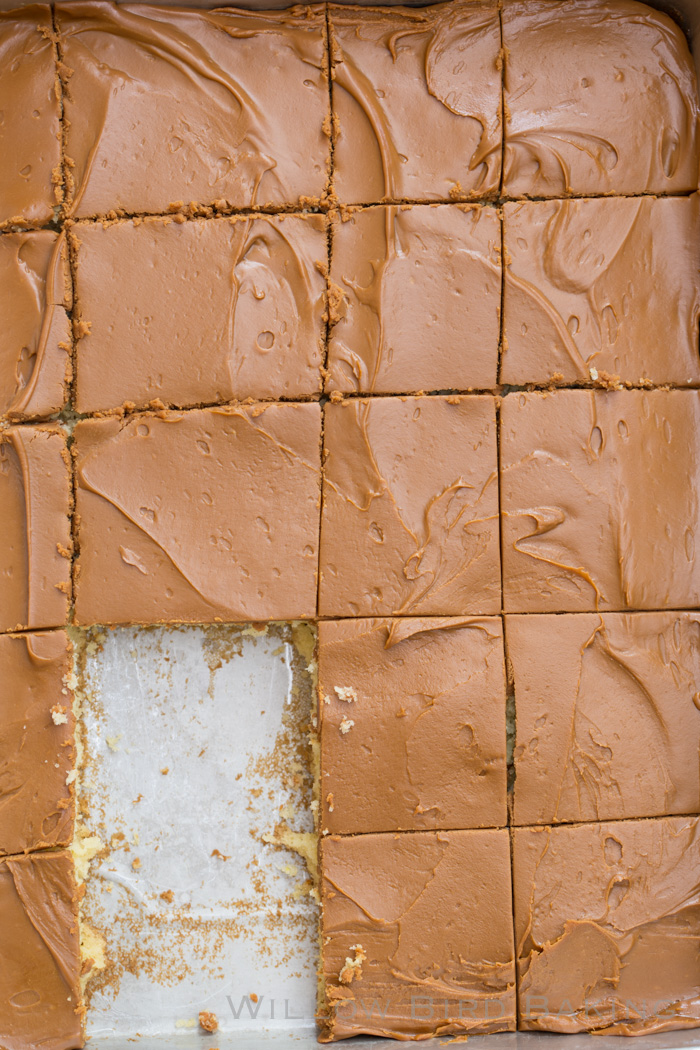 Southern Caramel Sheet Cake
You know that feeling when you have a big cup of coffee, all the time in the world, and you walk into your favorite store to just BROWSE leisurely? That, "Oh, maybe after I stroll down every aisle I'll grab some lunch" feeling? That, "Oh, if I feel like it maybe I'll take a nap or go for a walk" feeling? When your self-care dial is set to maximum?
Let's make a list of our favorite ways to create that feeling and then let's make THAT our to-do list today. Okay? Okay.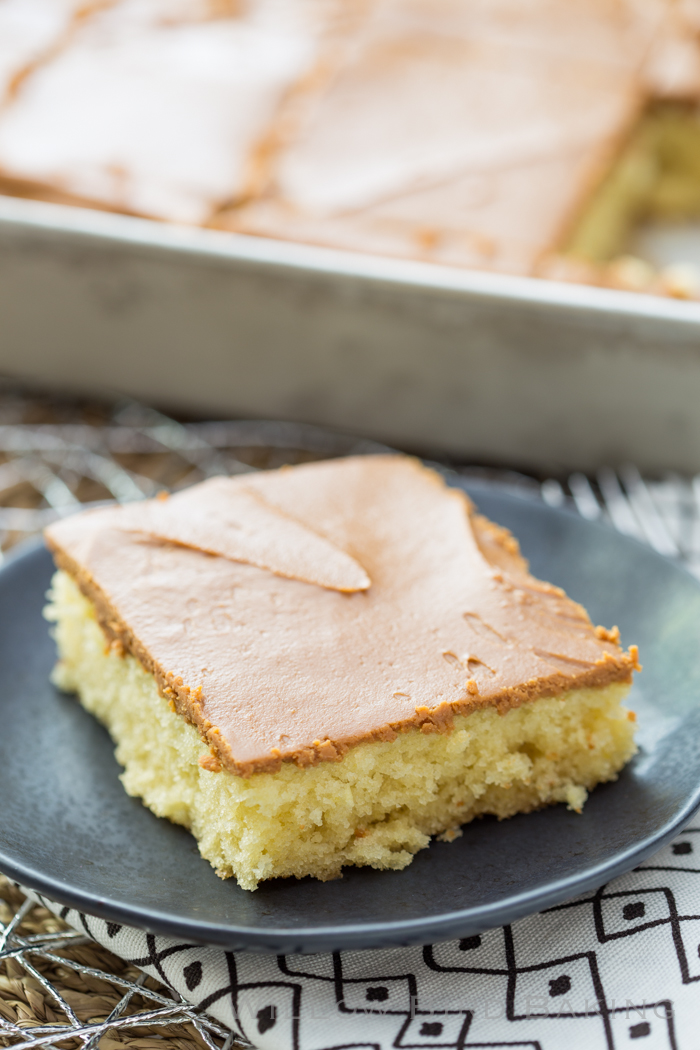 My favorite max self-care activities are:
1. COFFEE SHOPPIN' IT: Sitting outside at a coffee shop with my computer and phone put allll the way away, sipping mindfully. I think about the temperature and flavor of the coffee, the feeling of the sun or breeze, and the people walking by.
2. LONG WALKS THROUGH THE (AMBIANCE-HEAVY) GROCERY STORE: Going to The Fresh Market (when I lived near one, sobbb — now Whole Foods has to do) and looking for new food to buy and try.
3. LONG WALKS THROUGH NATURE (PREFERABLY W DOGS): Walking on the beach or through a park, especially alone or with my pup, and people/ocean/tree/dog watching.
4. DISCONNECTING: Turning off notifications on my phone, unfollowing people who are toxic, muting, snoozing, deleting, blocking. Make it happen. Free yoself.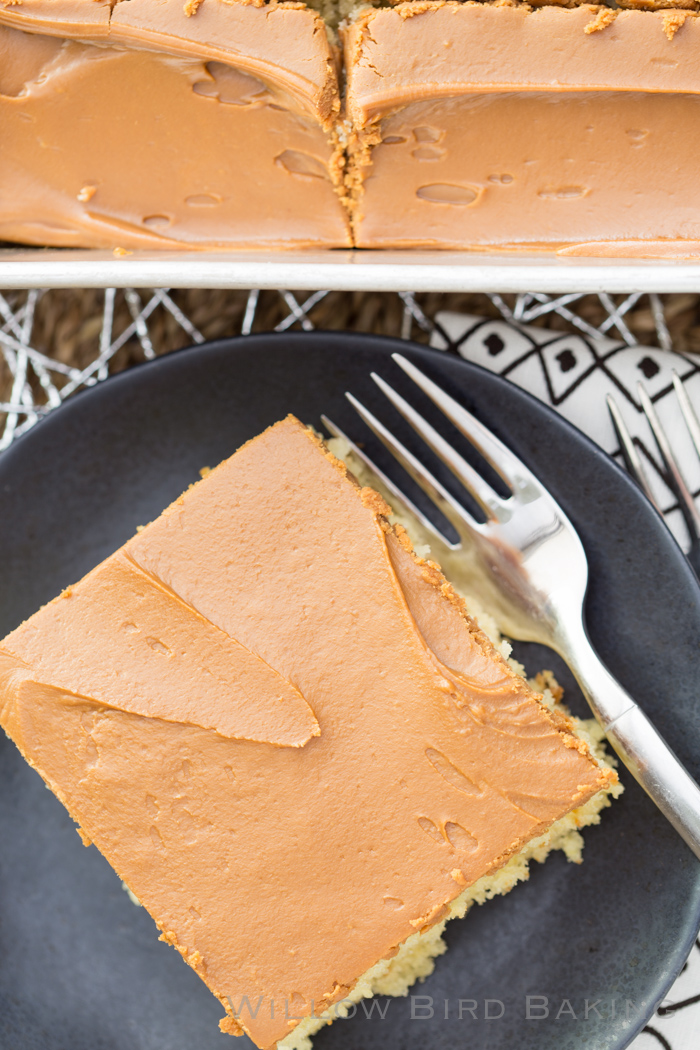 5. WRITING IT OUT: If I'm not ready to turn feelings into poems, I write letters, phrases, snippets, journals, email drafts, notes. It makes me feel like I've attended to my problems and then my brain is more likely to be able to put them to rest instead of continuing to churn them over.
6. ELABORATE SKINCARE: No seriously, really go for it. Exfoliate, do one of those papery face masks that never fits right, tone, moisturize, mattify, ratify, spotify, WHATEVER. Fix your face. Draw it out. Make it take foreverrrr. Play a gentle rain YouTube video in the background and pretend you're at a spa in Fiji.
7. BAKE ALL THE THINGS: I sometimes create a recipe that's gonna take me allll morning, put on trashy TV, and just go for it. I open the window in my apartment and take my time.
This Southern Caramel Sheet Cake is perfect for this. The caramel is going to take you 1 1/2 to 2 hours, but all you have to do is whisk it periodically and keep an eye on it. Turn off all the other noise and just enjoy the journey on this one. And of course, the finished product: a giant, moist sheet cake covered in real deal Southern caramel icing that's perfect for a potluck or family picnic.
One year ago: Bailey's Irish Cream Chocolate Tart
Two years ago: Lemon Curd Cream Cake
Three years ago: Quick Lemon-Iced Yellow Cake
Four years ago: Strawberry Doughnut Cake
Five years ago: Cookie Butter Cookies
Six years ago: Pumpkin Oat Snack Cake with Broiled Coconut Icing
Seven years ago: Coffee Cookie Dough Fudge Cheesecake

Southern Caramel Sheet Cake
This Southern Caramel Sheet Cake is a giant, moist sheet cake covered in real deal Southern caramel icing. It takes quite awhile to make, so plan ahead -- but it's perfect for a potluck and worth the wait! I just turn on a fun TV show as my caramel bubbles away.
Ingredients
Cake Ingredients:
1 cup butter
1 cup water
2 1/4 cups cake flour
2 cup white sugar
1 teaspoon baking soda
1 teaspoon salt
2 egg, lightly beaten
1/2 cup sour cream
1/2 teaspoon almond extract
1/2 teaspoon vanilla extract
Southern Caramel Icing Ingredients:
1 1/2 sticks butter
2 (12 ounce) cans evaporated milk
2 cups granulated sugar
2 teaspoons vanilla extract
milk for thinning if needed
Instructions
Make the cake: Preheat the oven to 375 degrees and grease a 15 x 10 x 1″ baking sheet. In a medium saucepan over medium heat, bring the butter and water to a boil. In the meantime, in a separate large bowl, whisk together the cake flour and sugar before adding the eggs, sour cream, almond extract, vanilla extract, baking soda, and salt. Mix to combine. While mixing, slowly pour in the boiling butter and water mixture. Mix to combine completely. Your batter will be very runny. Pour the batter into the prepared baking sheet.
Bake at 375 degrees for 17-22 minutes or until a toothpick inserted in several places comes out with a few moist crumbs (don't wait for the top to get golden brown, necessarily — mine stayed pale). Cool completely.
Make the icing: In a large, heavy bottomed saucepan, whisk the butter, evaporated milk, and sugar together over medium heat until they're melted together and combined. Continue cooking over medium heat, whisking periodically, for about 1 1/2 to 2 hours. Watch it the whole cooking time to be sure it doesn't burn, and you'll need to whisk more often toward the end of the cooking time. If it starts to get too thick but isn't the right color yet, you can whisk in a little milk (be careful because it'll bubble up when you do) to thin it out and keep cooking. Don't add too much milk, though, or it'll be too thin.
The caramel will thicken to coat the back of a wooden spoon and cook to the dark golden color in the pictures above — that's how you'll know it's done! When it's ready, remove it from the heat and whisk in the vanilla extract. Pour it over your cake and spread it evenly over the surface. Serve immediately.