My thoughts are with the people of Baltimore. I'm reading and thinking a lot, and I just want to let you know that I care. May we always be humble and willing to search ourselves for hidden bias, to analyze a problem honestly, to read and listen to develop empathy, and to reform systems in our country that are working in unconstitutional ways.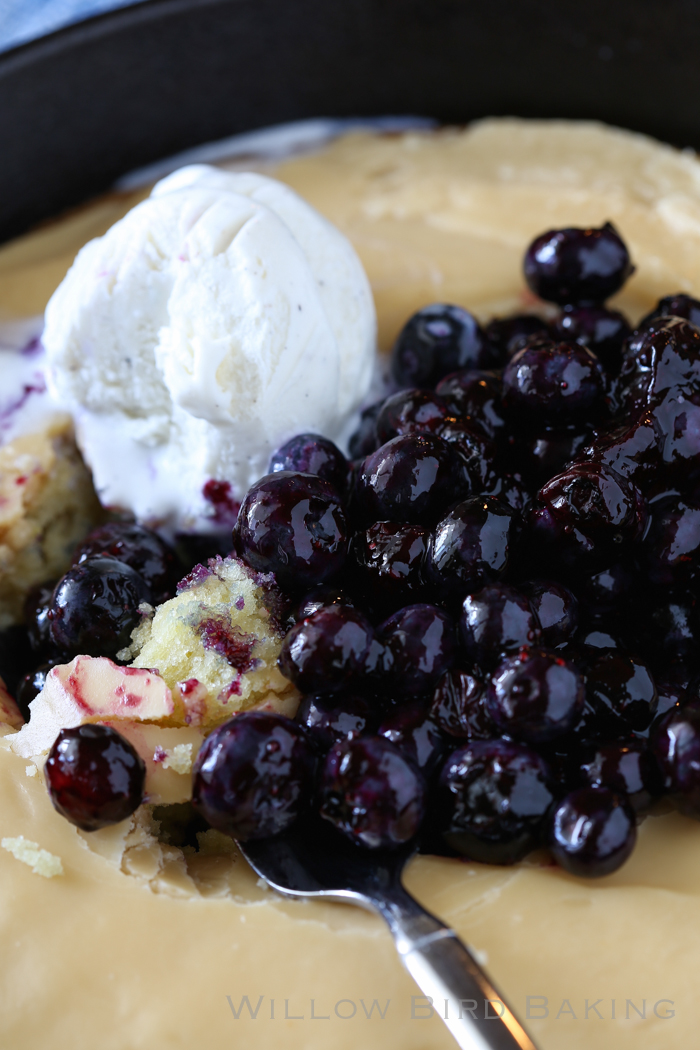 Hot Yellow Cake with Crackle Icing and a Blueberry Pile
Confession: I haven't been to the dentist since 2009.
I KNOWWW. I know. I'm embarrassed to admit it. I've been insured and otherwise able to go to the dentist, so I have no good excuse. To tell the truth, I'm just terrified.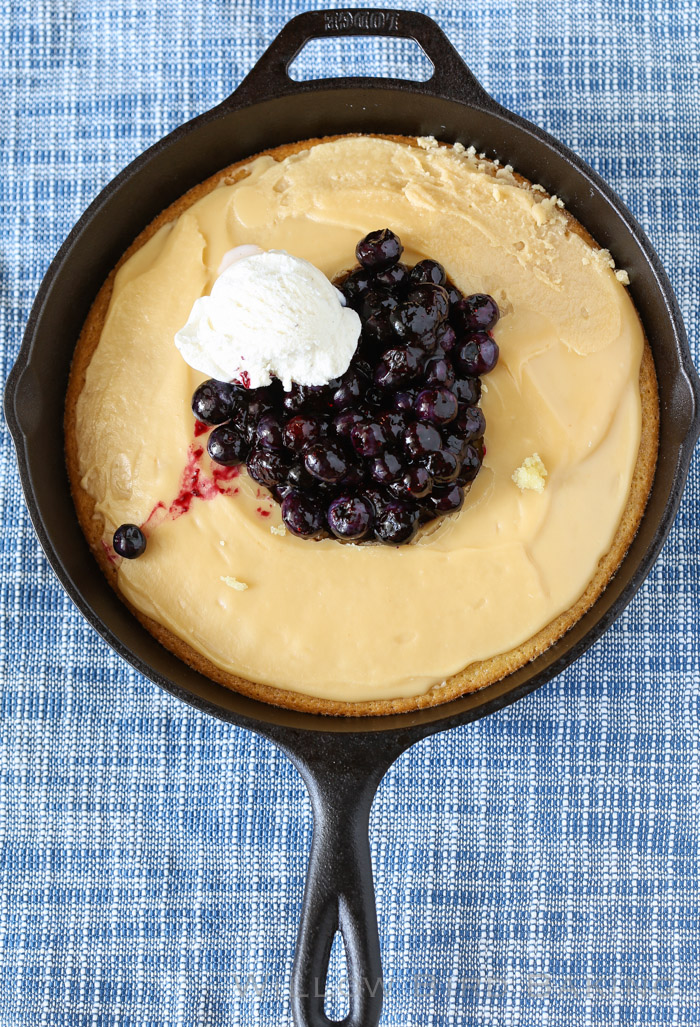 I've always been bad at regular dental checkups, but what really fueled the fire was when I pulled myself up by the bootstraps and drove myself to the dentist one day in high school. I hadn't been in awhile, but I brushed my teeth twice a day and flossed… occasionally. It wasn't the best I could do, but it also wasn't the worst. I figured I might have a cavity but it wouldn't be the end of the world.
FIVE.
FIVE CAVITIES.
And I don't know what sort of traffic jam, marriage problems, or bad credit my dentist was dealing with that morning, but he treated me with total disdain. I was in tears after he lambasted my dental hygiene and walked out dismissively. The only saving grace was the sweet dental technician who came in and asked some productive questions. "Are you on any medication?" she inquired.
"Yes," I sniffled, and told her the medication.
"Oh, well that explains everything. I see this all the time. That medication dries out your mouth, and since saliva does a ton of work keeping your teeth clean, you're more likely to get cavities when you have a dry mouth." Bless her. She seemed to realize that it helped nothing for me to lie there feeling like a terrible person. What's UP with that cavity guilt trip? Like, does that help anyone?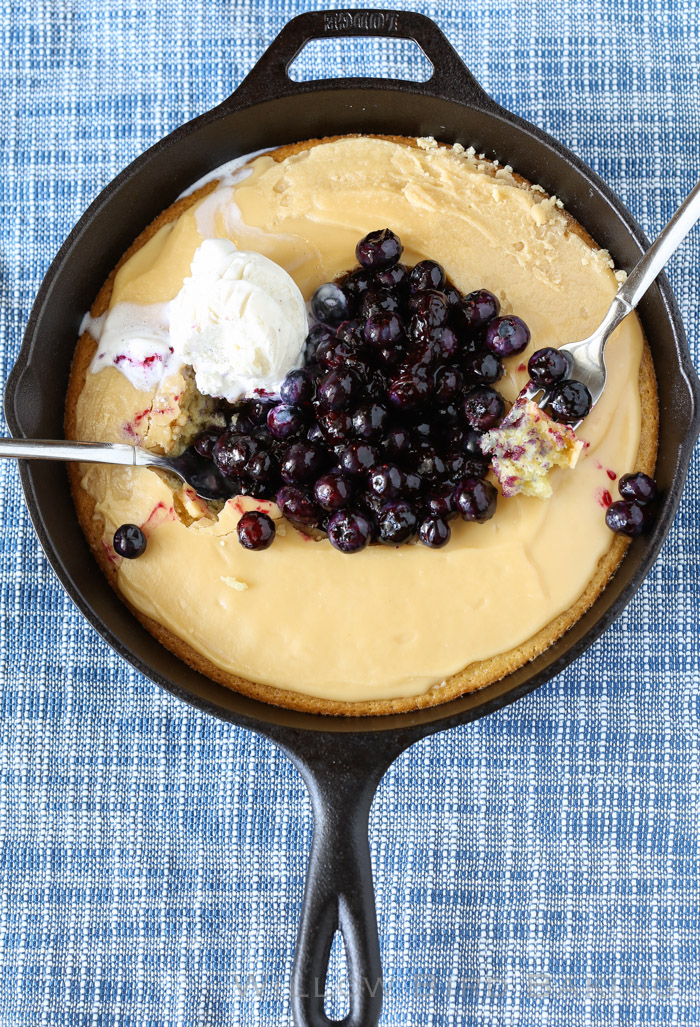 So this month, I have two scary things planned. God willing, I'm going to climb the dome of the Florence Cathedral and I'm going to go back to the dentist. I feel like one of these things will be more fun than the other.
This cake is probably not the best thing in the world to accompany my thoughts about dental care (or, actually, perhaps it's quite apt) but it's worth an extra tooth-brushin' for sure. Oh my GOSH, is it amazing! A real must-make! This is my favorite cake-of-the-moment, a moist yellow version of the classic Texas Sheet Cake, topped with a caramelly frosting that cracks when you stick your fork in. I decided to add a big pile of glazed blueberries for Mike. He's put up with so much lemon lately, after all.
Enjoy — and don't forget to floss.
One year ago: Open Faced Chili Grilled Cheese with a Runny Egg (The Perfect Grilled Cheese)
Two years ago: How to Make Perfect, Easy-to-Peel Boiled Eggs
Three years ago: Malted Chocolate Chip Cookie Dough Bars
Four years ago: Mini-Doughnuts for Your Coffee Cup (a creative use for yeast dough scraps!)
Five years ago: Assorted Truffles in a Chocolate Bowl

Hot Yellow Cake with Crackle Icing and a Blueberry Pile
This recipe knocks it STRAIGHT out of the park in terms of ease, speed, and deliciousness. Take a hot cake out of the oven, dump hot frosting straight on, fill it with a pile of blueberries, and eat it out of the skillet. You can't beat it. I use the same saucepan for all three steps to simplify cleanup.
Ingredients
Cake Ingredients:
1/2 cup butter
1/2 cup water
1 1/8 cups cake flour
1 cup white sugar
1/2 teaspoon baking soda
1/2 teaspoon salt
1 egg, lightly beaten
1/4 cup sour cream
1/4 teaspoon almond extract
1/4 teaspoon vanilla extract
Icing Ingredients:
1/2 cup sugar
1/4 cup butter, cut into chunks
1/3 cup evaporated milk
1/2 teaspoon almond extract
pinch of salt
Blueberry Pile Ingredients:
heaping 1 1/2 cups blueberries, divided
spritz of lemon juice
1 tablespoon sugar
1 tablespoon water
vanilla bean ice cream for serving (optional)
Instructions
To make the cake: Preheat the oven to 375 degrees and prepare a 10-inch oven-safe skillet sprayed with cooking spray. In a medium saucepan over medium heat, bring the butter and water to a boil. In the meantime, in a separate large bowl, whisk together the cake flour, sugar, baking soda, and salt before whisking in the egg, sour cream, almond extract, vanilla extract. Mix to combine. While mixing, slowly pour in the boiling butter and water mixture. Mix to combine completely. Your batter will be very runny. Pour the batter into the prepared baking pan. Bake at 375 degrees for 17-22 minutes or until a toothpick inserted in several places comes out with a few moist crumbs. While the cake bakes, prepare everything to start your frosting.
Make the icing: When the cake is fresh out of the oven, bring the sugar, butter, evaporated milk, and salt to a boil over medium-high heat (I use the same saucepan as before). Reduce the heat and simmer, whisking constantly, for 10 minutes. The frosting will bubble like caramel most of the time and you'll notice it start to pull away from the sides of the pan as it nears the 10 minute mark. Remove the icing from the heat and whisk in the almond extract. Pour the icing over the hot cake and spread quickly, because it begins to set immediately.
Make the blueberry pile: Heat 1/2 cup of blueberries, spritz of lemon juice, sugar, and water over medium heat (I use the same saucepan as before). Cook and stir until the berries burst and the sauce thickens, about 4-5 minutes. Stir in the remaining berries to coat and pour in the middle of your cake (I, ahem, hollow mine out a bit first). Serve hot with vanilla bean ice cream.