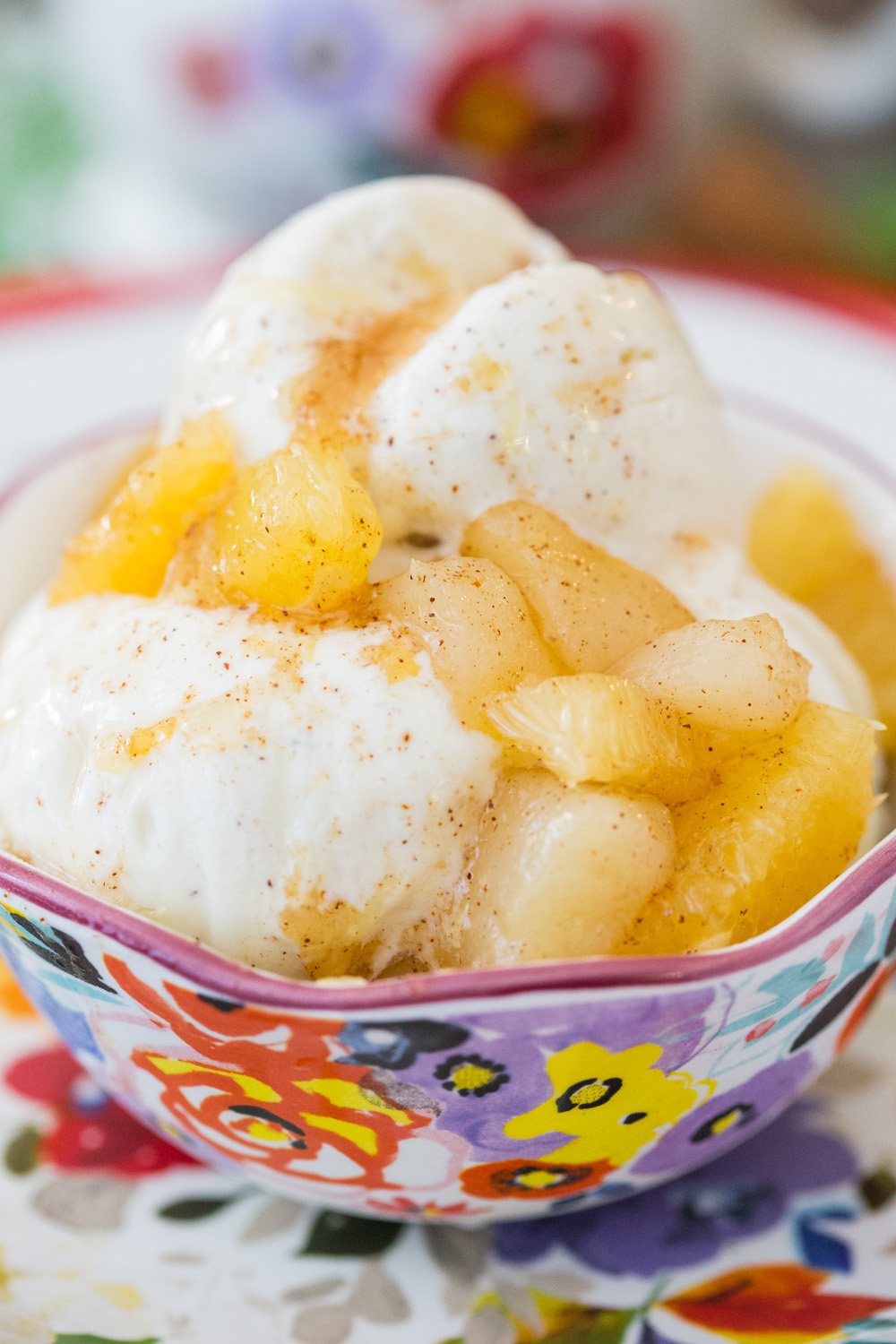 Spiced Orange and Pear Compote
Do you make New Year's resolutions? Or set intention words or whatever the current thing is? There's this weird push and pull about things like this: a group shares resolutions and another group sneers at the idea of resolutions and then another group sneers at sneering at resolutions and then…you get the idea.
I even think there's a group who sneers at the push-pull. Personally I'd like to take a break from the sneering.
Anyway, I made a resolution this year because it served me. My resolution is to
only engage in productive conversations online.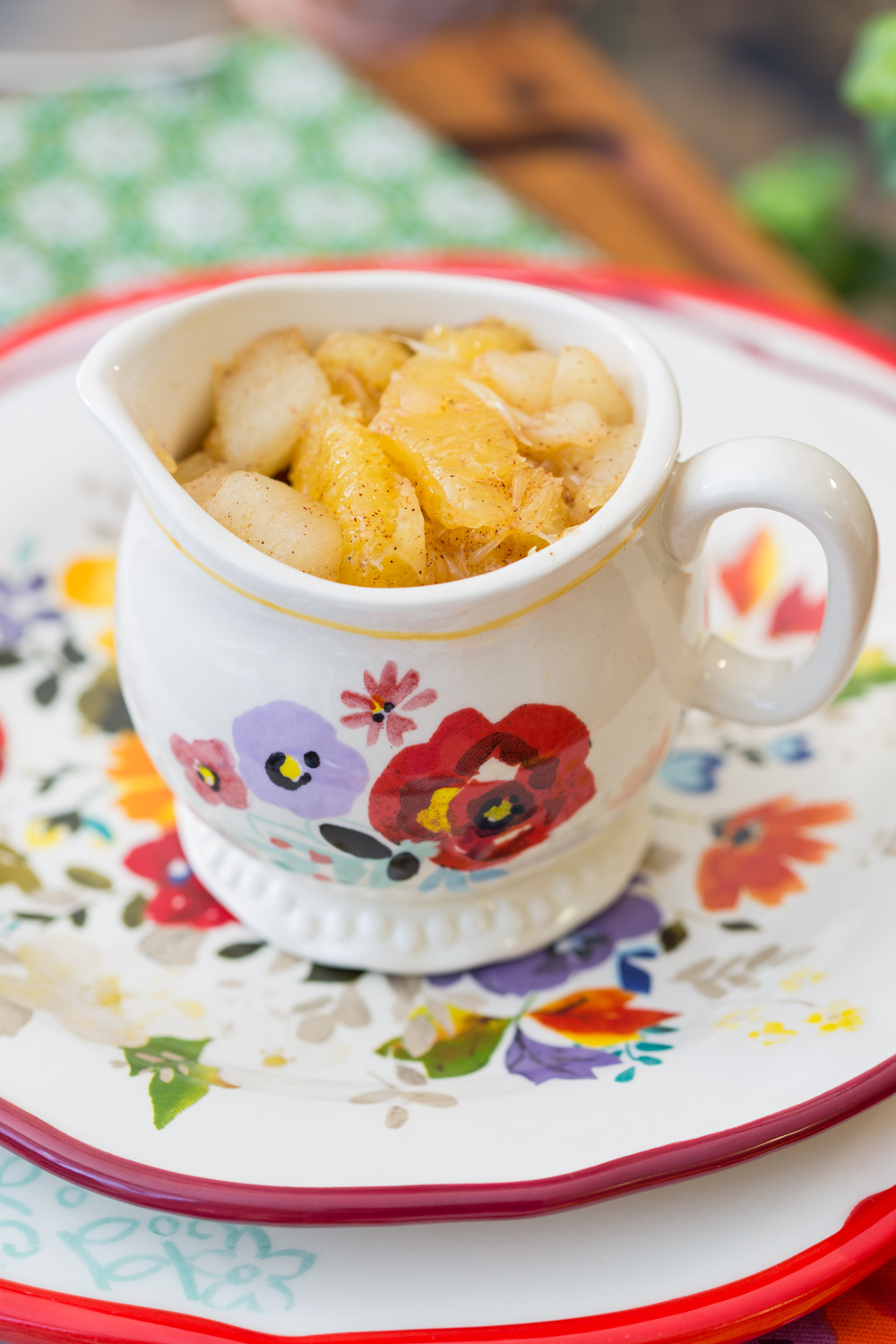 My ideas about this are still in flux, but right now this means not engaging with strangers on public Facebook comment threads. In the past I'd engage in hopes for productive dialogue or, even if that seemed unlikely, to be sure that alternate viewpoints were visible in that public space. I know as a woman, seeing someone stand up to misogyny online in a public and bold way always comforts me, and when there are no voices doing so, the silence can be just as troubling as the initial offense.
I still value engaging for this reason, but the problem is that it encourages continued engagement by the offender and, worst of all, uses up valuable emotional energy that could be directed toward productive dialogue with people I know and love — and who are more likely to be changed and to change me.
So for now, I'm steering clear of inflammatory threads. I want to write more about this because so far it's made me realize how inflammatory people are now compared to even just a few years ago. People — many, many people — are actively trying to be unkind — really, really unkind — on a daily basis. I'm ready to take the fuel out of those interactions all together.
What about you? Any resolutions to improve yourself this year?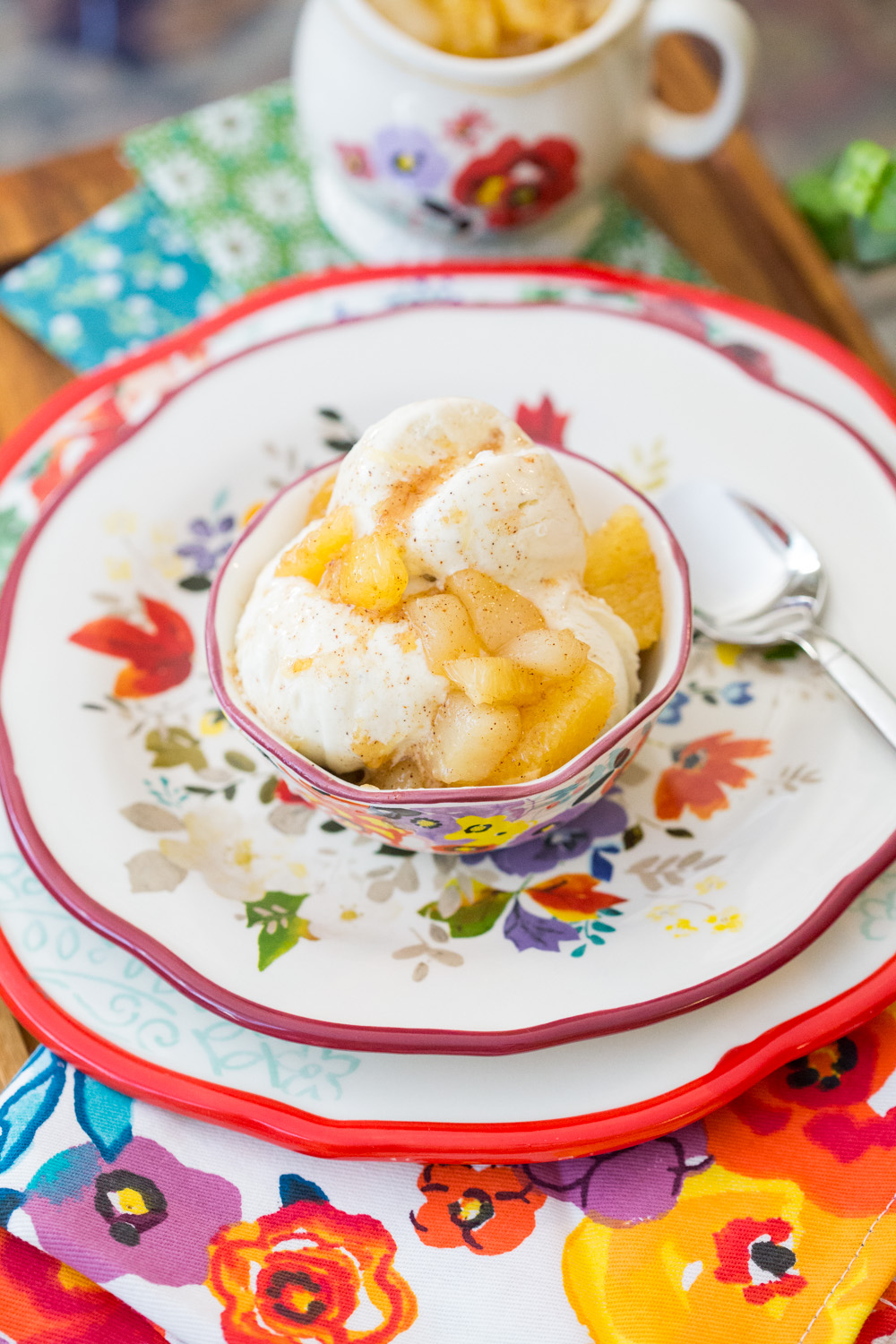 If you're resolving to eat more good food (I admit this resolution sounds more fun), this Spiced Orange and Pear Compote is delicious! I developed this recipe for Our State Magazine. It's great over vanilla ice cream, French toast, or angel food cake. It's quick and easy to whip up, but gives any dessert a sophisticated twist. Feel free to omit the bourbon if you prefer, though it adds a nice zing!
Find the recipe for Spiced Orange and Pear Compote (and video!) over on Our State Magazine's website here.
One year ago: Cherry Cream Fruity Pebbles Bars
Two years ago: Maple Brown Sugar Pastry Braid
Three years ago: The Ultimate Gooey Caramel Brownie Mug Cake Sundae
Four years ago: Boozy Icebox Cake
Five years ago: Sticky Toffee Pudding Cheesecake
Six years ago: Lemon Berry Crumble Breakup Bars
Seven years ago: Valentine's Truffle Heart