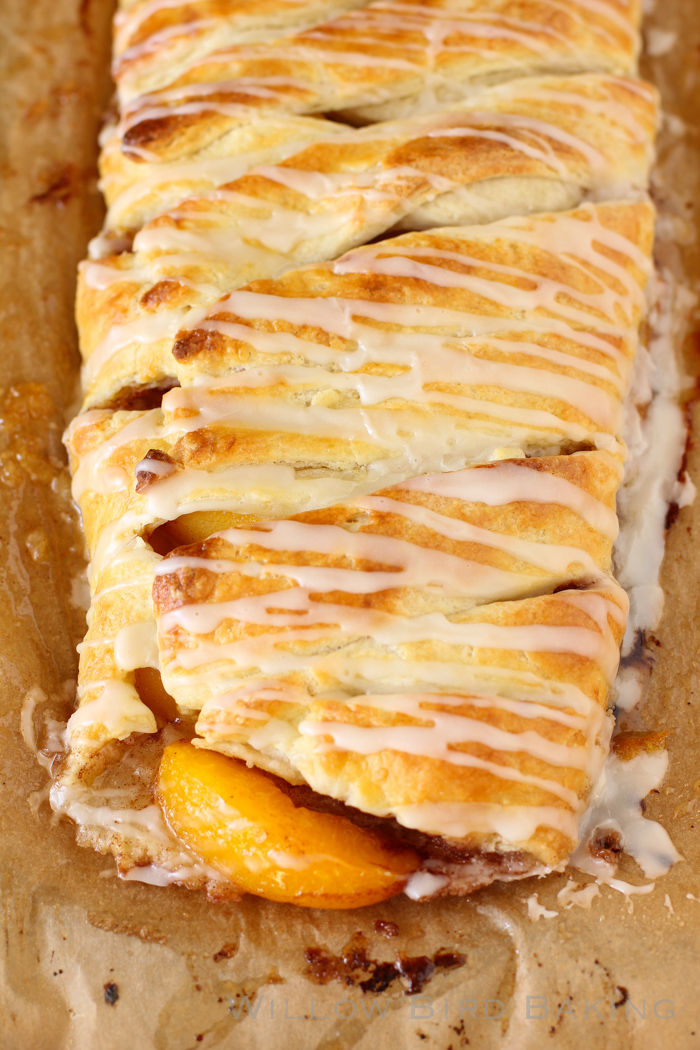 Peach Cobbler Pastry Braid
I wrote this post as part of the Plugrá Butter Brigade. Thanks, Plugrá, for sponsoring this post and for making my favorite butter! I use Plugrá in pastries, especially, since its low moisture content ensures a flakier texture.
My 8th year students are completing a project to deepen their service passions this year. "Projects" in my class aren't just projects; they're journeys designed by the students themselves within a supportive framework I provide. Some of the kids have taken off. Their path was smooth and they fell right into the service fit for them. N.S. continued work she had already begun serving at her dance studio, where she was inspired daily. I.P. created bluebird habitats on our campus last year and decided it was a natural segue to rebuild our beekeeping program this year.
For many kids, though, it's been a challenge. This is far from disappointing to me: this is exactly what I expect and prep them for. We call the inevitable obstacles during their project work "mountains and moats." They require collaboration, problem solving, analysis — the very skills I want them to develop. This is where learning happens. My job is to support kids as they learn how to react responsibly to these situations. The unexpected part this year is that I'm facing plenty of mountains and moats myself.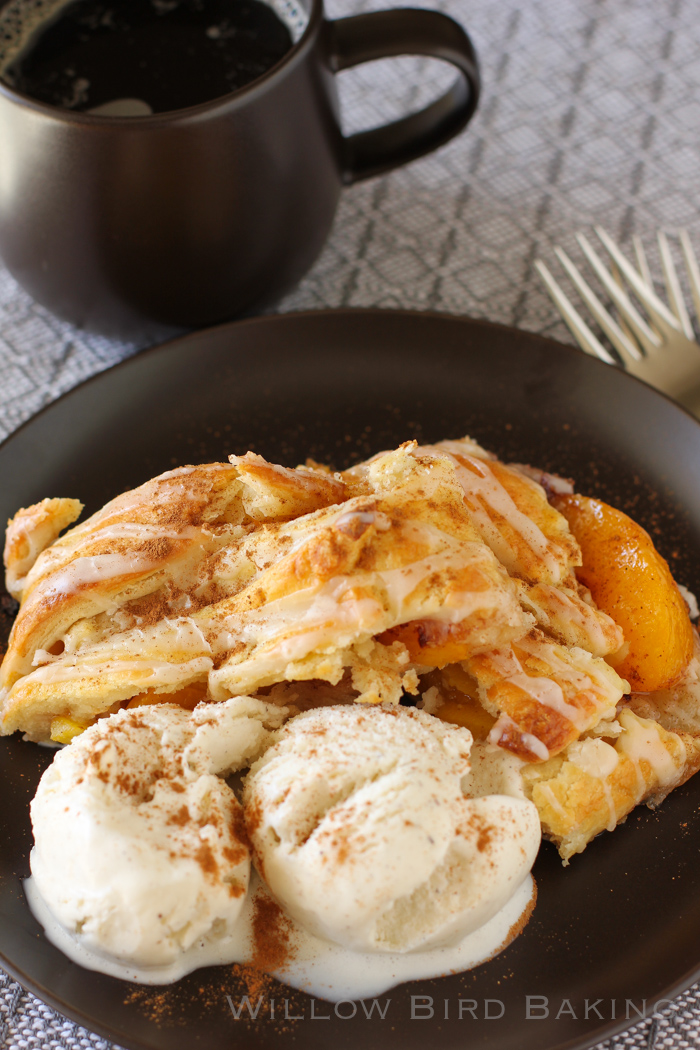 One group of kids has inspired me more than I've inspired them, I'm sure. Their service plan was to mentor elementary school kids at a local after school program. From the very beginning, building the relationship with the program has been difficult. Communication is disorganized and sometimes we'll be told one thing and then find out another is true. After trying to schedule many times, a few students finally went for their first visit. Two of them have now visited three or four times and formed sweet bonds with the kids there in spite of all the struggles.
I remember one Wednesday in particular when the group was trying — for the second or third time — to plan their first visit. All the kids had planned rides and talked about little else all day. When it was almost time to leave, they received an email letting them know that the program wasn't in session that day after all. I was disappointed to see all their hard work go to waste, but after a few minutes, I noticed they were still deep in planning mode. They were all on phones, calling across to one another, organizing. "What are you guys doing?" I asked. I figured they would just ditch their plans and head home.
"Well, since we can't go, we're going to get ice cream instead."
In the space of about 5 minutes, they had processed their disappointment, switched gears, and made all the necessary parent phone calls to plan a fun afternoon. I remember marveling at their resourcefulness — though admittedly a kind of resourcefulness I hadn't anticipated them needing for the project! We'll call it ice cream resourcefulness.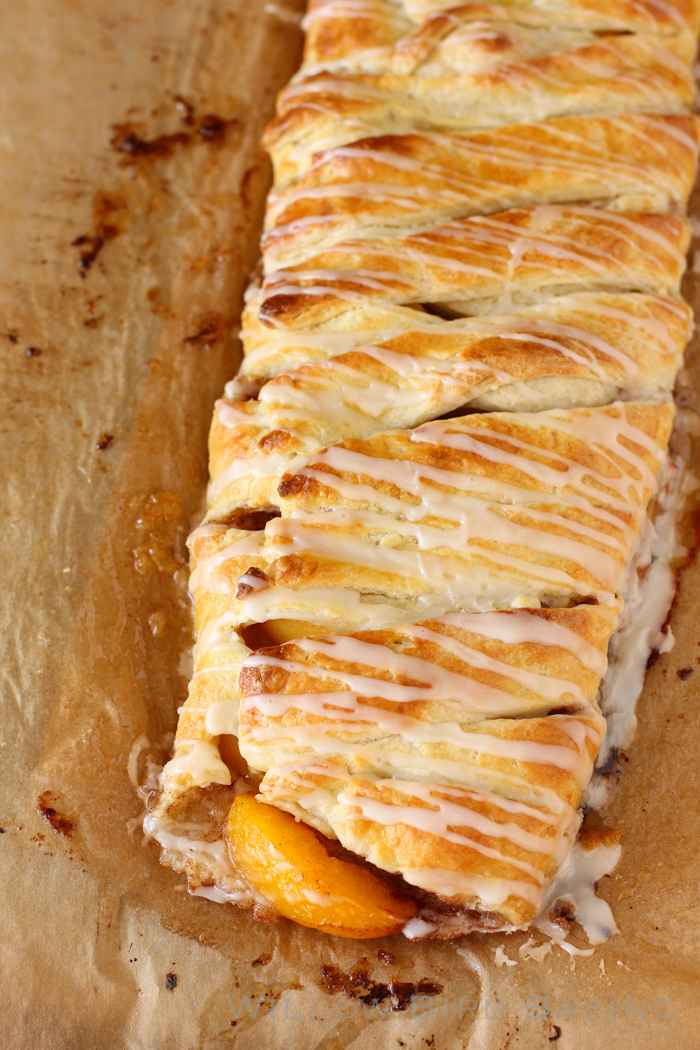 A few days later I was picking up dinner from a local mediterranean deli (#realtalk, y'all: I almost never cook my own dinner. Teacher life.) and my car died. I'd had a hard day and this was not in my plans. I settled in to cry and whine and thrash about for a bit but then remembered my students' ice cream resourcefulness and made a different choice. I put thrashing on hold, opened my takeout bag, put my feet up on the dash, and ate some chicken curry instead. After relaxing for a bit and watching the world go by, wouldn't you know that my car started right up? I drove home rested and happy. My students don't even realize how much they teach me while I'm trying to teach them.
I think developing the habit of pausing before reacting would solve 90% of my struggles. Do you need a happiness pause? Need to find some ice cream resourcefulness? No need to wait for your car to break down: whip up this super simple, delicious peach cobbler pastry braid, pour some coffee, and take a moment to just be. I even made you a video to show you how simple these gorgeous braids are. Hope you enjoy!
One year ago: Skinny Mini Coconut Cakes
Two years ago: Spaghetti Squash Baked "Pasta" Boats
Three years ago: Clementine Curd
Four years ago: Lemon Berry Crumble Breakup Bars
Five years ago: Valentine's Truffle Heart
Peach Cobbler Pastry Braid
If you love peach cobbler, this braid is calling your name! It's got the same amazing taste, but with a gorgeous presentation. Make it for breakfast or dessert! See example photos below and video above for help visualizing how to put this braid together.
Ingredients
Dough Ingredients:
2 cups all-purpose flour
2 tablespoons powdered sugar
1 teaspoon baking powder
1/2 teaspoon salt
1/2 cup Plugrá butter
3 ounces cream cheese
1/2 cup milk
1/2 teaspoon almond extract
1 egg whisked with 1 teaspoon water for egg wash
Filling Ingredients:
3 tablespoons Plugrá butter, melted
1/3 cup sugar
1 teaspoon ground cinnamon
1 1/2 (15-ounce) cans sliced peaches in light syrup, drained
Glaze Ingredients:
1/2 cup powdered sugar
1 tablespoon milk
1/8 teaspoon vanilla extract
ground cinnamon for sprinkling
vanilla bean ice cream for serving
Instructions
Make the pastry braid: Preheat the oven to 425 degrees F. In the bowl of a food processor, mix the flour, powdered sugar, baking powder, and salt. Add the cream cheese and butter into the flour mixture and pulse to cut the fat into the flour (about 6 pulses). Add the milk and almond extract and blend until it's just starting to come together into a loose dough.
Turn the dough out onto a big sheet of lightly-floured parchment paper and knead each very lightly for just a few strokes (be careful not to overwork the dough or it'll be tough! Don't worry about getting it smooth — just knead for these few strokes and let it stay a little rough.) Very lightly flour the top of the dough and roll it out to a 10- by 12-inch rectangle. Measure and mark the dough lengthwise into thirds. Spread the melted butter over the middle third of the dough. Mix together the sugar and cinnamon and sprinkle the mixture over the butter. Fill the area with peach slices.
Continue assembling the braid: (Remember, there are photos below to help visualize this step in addition to a video above!) Make diagonal cuts at 1-inch intervals on each the long sides. Do not cut into the center filling area. Fold strips, first one from one side and then one from the other side in an alternating fashion, over the filling, dusting off excess flour as you go. It will now resemble a braid. Use the sheet of parchment to carefully transfer your braid to a baking sheet.
Bake and glaze the braid: Brush the pastry braid with the egg wash mixture. Bake in the 425 degree oven for 20-22 minutes, until the dough is really golden on top. When it gets out of the oven, I pour off any melted butter that has pooled around the bottom so the braid won't get soggy as it cools. After allowing the braid to cool for around 30 minutes, whisk together the powdered sugar, vanilla extract, and milk in a small measuring cup with a pour spout. Drizzle over the top of the braid. Top with cinnamon and serve warm with vanilla bean ice cream.